The Specter of Reagan Haunts the GOP's New Tax Plan
A brief history of how the GOP taxes the poor to reward the rich.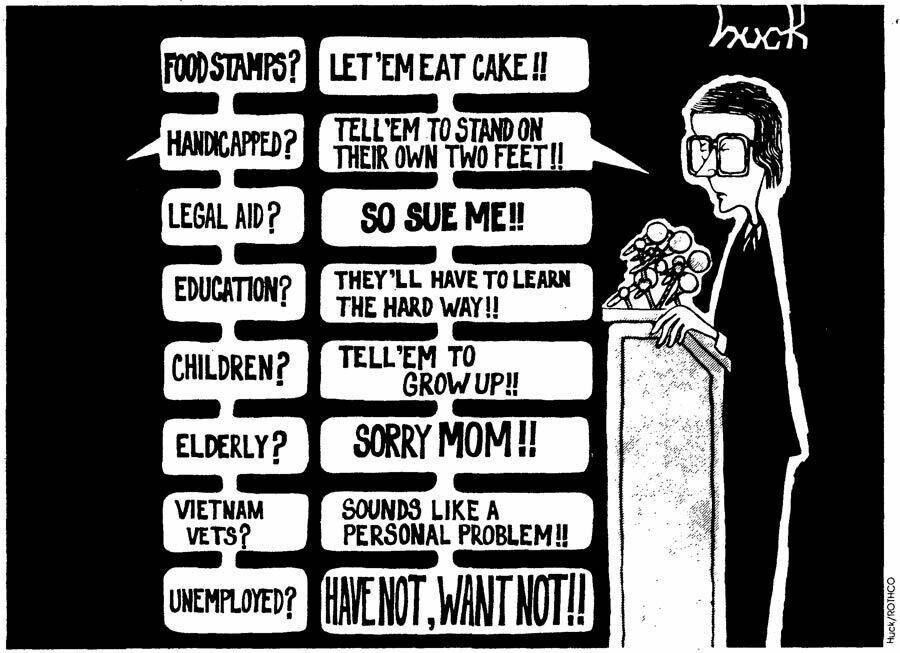 Seven months after President Ronald Reagan took office, he signed the Economic Recovery Tax Act of 1981. Like the Tax Cuts and Jobs Act of 2017 that hurtled through the GOP Congress this past December, Reagan's tax cut took from the poor and gave to the rich. As Reagan explained during his Sept. 21, 1980, presidential debate with John Anderson, the cuts also promised an additional benefit: slashing the government's ​"allowance" and forcing spending cuts.
Both the budget cuts and the tax cuts are primarily a transfer of income from working people and the poor to the super-rich individuals and giant corporations that promoted Reagan.
In his Aug. 12, 1981, editorial, ​"Next Time, Business Will be to Blame," In These Times founding Editor & Publisher James Weinstein wrote:
Both the budget cuts and the tax cuts are primarily a transfer of income from working people and the poor to the super-rich individuals and giant corporations that promoted Reagan. ​"This, not the pompous business about reinvigoration of the system," [Harvard economist John Kenneth] Galbraith asserts, ​"is the true motivation of the tax (and expenditure) cuts." …
With the liberals' failure to sustain growth and stability, there were, in theory, two paths open for the country. One was greater social control of investment, so that the country's social ills could be rationally confronted. The other was an attack on the policies of recent decades as being already too socialistic, a reliance on private profit as a motive and a further strengthening of the large corporations as a method to stimulate the economy. With a Left totally in disarray and unprepared to meet the challenge, and a Right heavily financed and well organized within the Republican Party, there was never a contest. So now we have Reagan's ​"new" partnership of the citizen and business being put forward as America's great hope. …
While doing what it can immediately to minimize the Reagan administration's attacks on Social Security, safety and health regulation, public education, support for low-income housing, mass transportation and social services in general, the Left must also begin thinking about the not-so-distant future when it will be called upon to offer a comprehensive, constructive program of its own.
There is one significant difference between 1981 and 2017. In 1981, Reagan's tax cuts were passed by the Democratic-controlled House (by a vote of 282 to 95) and the Republican-controlled Senate (67 to 8). In 2017, not one Democrat in either chamber supported Trump's tax bamboozle. It remains to be seen whether the Dems' resolve will transfer into full-fledged support for progressive policy alternatives.
Deadline: Saturday
We're down to the final hours of our summer fundraising drive. If you've already chipped in, thank you so much. If you haven't yet, there's still time.
Every story you see on inthesetimes.com or in the monthly magazine is funded entirely through fundraising drives like this. That's why they're so important, and that's why we're asking you to give.

Even as little as $5 helps, and it only takes a minute to donate. Will you chip in before the deadline?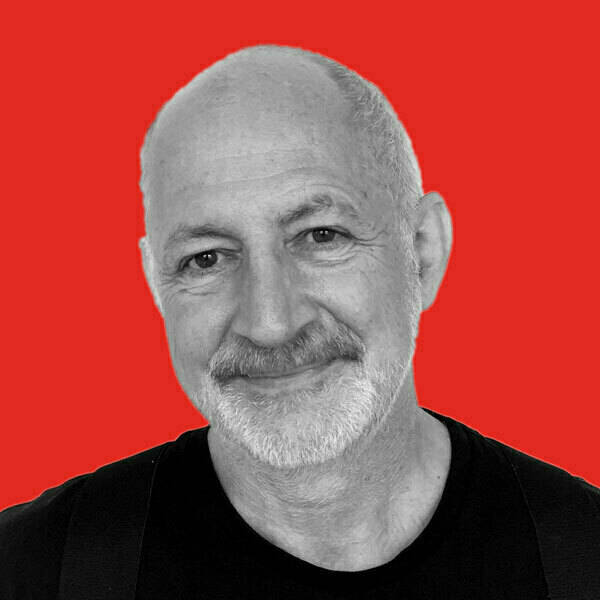 Joel Bleifuss, a former director of the Peace Studies Program at the University of Missouri-Columbia, is the editor & publisher of In These Times, where he has worked since October 1986.

Help In These Times get back on track
As a nonprofit, reader-supported publication, In These Times is funded entirely by readers like you—but through the first half of 2021, reader donations are down nearly 20%. Saturday is the deadline for our summer fundraising drive. Will you chip in to help get us back on track?