We Shouldn't Trust Tech Industry Billionaires to Lead the Way on Immigrants' Rights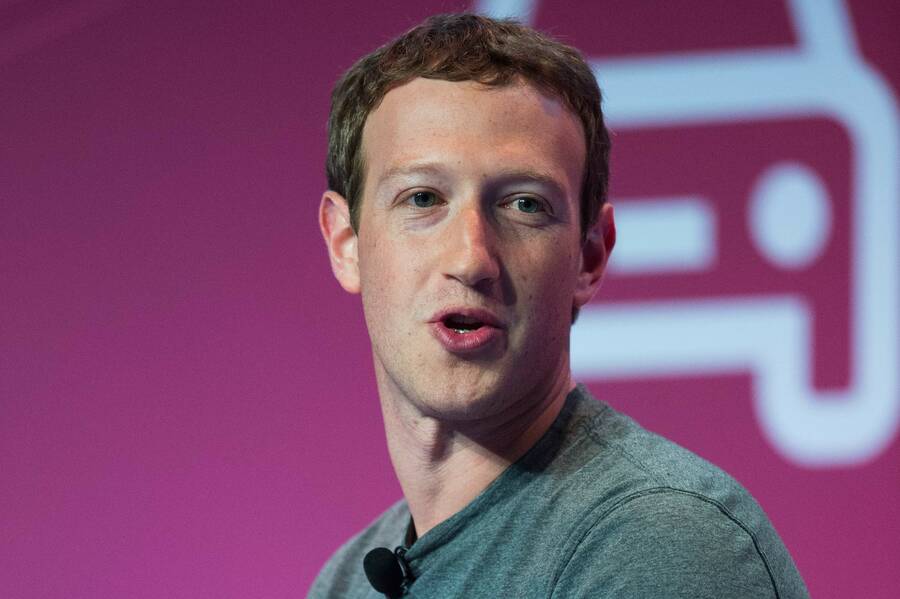 Ear­li­er this month, the admin­is­tra­tion of Don­ald Trump post­poned the enact­ment of the Inter­na­tion­al Entre­pre­neur Rule, a pro­gram that would grant for­eign busi­ness­peo­ple the tem­po­rary abil­i­ty to found com­pa­nies in the Unit­ed States. The ulti­mate goal, the admin­is­tra­tion announced, is to rescind the rule.
The move ran­kled the tech indus­try, which owes much of its plen­i­tude to the work of enter­pris­ing immi­grants. ​"Steve Jobs might nev­er have been born," many dot­ing tech­nocrats have rumi­nat­ed, if his father hadn't been able to come to the Unit­ed States from Syr­ia. AOL co-founder Steve Case lam­bast­ed the deci­sion as a ​"big mis­take," and ven­ture cap­i­tal­ist Bob­by Franklin told the Los Ange­les Times the devel­op­ment stems from ​"a fun­da­men­tal mis­un­der­stand­ing of the crit­i­cal role immi­grant entre­pre­neurs play in grow­ing the next gen­er­a­tion of Amer­i­can companies."
This sen­ti­ment is hard­ly new. Sil­i­con Val­ley has a his­to­ry of lob­by­ing for immi­gra­tion rights, which has cul­mi­nat­ed in a num­ber of tech­no­crat­ic Oba­ma-era bills, includ­ing the Immi­gra­tion Inno­va­tion Act and the Start­up Act.
Since Trump's xeno­pho­bic ascent, how­ev­er, the industry's efforts to pre­serve its work­force have grown more vis­i­ble, gal­va­nized by the shock of such unprece­dent­ed threats to its tal­ent as the trav­el ban tar­get­ing Mus­lim-major­i­ty coun­tries. Tech titans con­demn Trump while laud­ing immi­grant tech­nol­o­gists, parad­ing their own poten­tial to main­tain the country's diver­si­ty, boost its pro­duc­tiv­i­ty and ensure oppor­tu­ni­ties for indus­tri­ous immi­grants in what have proven to be try­ing times.
Yet, when sift­ed through the Sil­i­con Val­ley fil­ter, immi­gra­tion reform takes a disin­gen­u­ous turn.
Among the tech industry's chief tar­gets is the H‑1B visa, which allows U.S. com­pa­nies to tem­porar­i­ly employ for­eign work­ers in ​"spe­cial­ty occu­pa­tions," such as engi­neer­ing, med­i­cine or account­ing. Tech lob­by­ists have long implored author­i­ties to ease H‑1B restric­tions, claim­ing con­cern over a dearth of domes­tic engineers.
It's a hol­low nar­ra­tive. Val­ley elites aren't so con­cerned with the afore­men­tioned short­ages, which are apoc­ryphal, and — if any­thing—the result of the industry's racism and sex­ism. They are more con­cerned with the oppor­tu­ni­ty to har­vest the tal­ents of young, STEM-edu­cat­ed peo­ple in Asian coun­tries will­ing to work for sig­nif­i­cant­ly less than their U.S. coun­ter­parts. A study from the Nation­al Acad­e­mies of Sci­ences, Engi­neer­ing and Med­i­cine not­ed that H‑1B work­ers received ​"low­er wages, less [sic] senior job titles, small­er sign­ing bonus­es, and small­er pay and com­pen­sa­tion increas­es than would be typ­i­cal for the work they actu­al­ly did." Addi­tion­al­ly, the Eco­nom­ics Pol­i­cy Insti­tute report­ed ear­li­er this year that the aver­age Sil­i­con Val­ley soft­ware devel­op­er earns $147,000 per year, while an H‑1B soft­ware devel­op­er earn­ing the entry-lev­el wage is paid $102,000.
The con­di­tions of H‑1B visas often teth­er immi­grant work­ers to their employ­ers, fur­nish­ing tech­nol­o­gy com­pa­nies with labor that's not only cheap, but also immo­bile. Employ­ers own and con­trol H‑1B visas, with many spon­sor­ing their work­ers for U.S. per­ma­nent res­i­den­cy. The H‑1B pro­gram, then, effec­tive­ly sen­tences these work­ers to inden­tured servi­tude. Those who lose their jobs are instant­ly sus­cep­ti­ble to depor­ta­tion. As com­put­er sci­ence pro­fes­sor Norm Mat­loff has argued, ​"though [for­eign work­ers] have the right to move to anoth­er employ­er, they do not dare do so, as it would mean start­ing the lengthy green card process all over again."
The con­se­quences of Sil­i­con Valley's efforts extend far beyond work­ing con­di­tions, betray­ing a dis­crim­i­na­to­ry, naked­ly cap­i­tal­ist val­ue sys­tem for immi­grants. As tech­no-cap­i­tal­ists sing the prais­es of the ​"best and bright­est" STEM-edu­cat­ed tal­ent, they ulti­mate­ly seek to pro­tect only those immi­grants who are trained to aug­ment their own prof­its. In oth­er words, they seek to sup­port those with the where­with­al to not only earn a col­lege degree, but also to par­lay it into a rev­enue-gen­er­at­ing, white-col­lar job.
In the eyes of the tech mag­nate, seek­ing refuge from war, pover­ty, or oth­er impe­ri­al­ist abus­es inflict­ed in one's moth­er coun­try is all well and good, but it alone won't jus­ti­fy efforts to make a new home in the Unit­ed States. To be deemed wor­thy, immi­grants must show an abil­i­ty and com­mit­ment to but­tress a bil­lion-dol­lar tech­nol­o­gy busi­ness — and to accept slashed wages in the process.
This con­di­tion­al accep­tance is linked to a prin­ci­ple that has long under­gird­ed the tech indus­try: Amer­i­can excep­tion­al­ism. Couched with­in Sil­i­con Valley's reformist clar­i­on calls is an exhor­ta­tion to com­pete with oth­er coun­tries: Cana­da, Ger­many, South Africa, and Chi­na, all of which have sought to lure engi­neers from abroad in recent years. FWD​.us, an immi­gra­tion-reform group found­ed by such Val­ley fix­tures as Mark Zucker­berg, Bill Gates, and LinkedIn co-founder Reid Hoff­man, seeks to ​"keep the U.S. com­pet­i­tive in a glob­al econ­o­my." Tech and busi­ness pun­dit Vivek Wad­hwa warns, ​"The country's com­pet­i­tive­ness is at stake now more than ever…we need eco­nom­ic growth and job cre­ation and we need to wel­come those who would bring about both."
These calls-to-action again affix immi­grants' val­ue to their abil­i­ty to stim­u­late ​"eco­nom­ic growth" for a coun­try and indus­try all too eager to exploit them.
Sil­i­con Val­ley is right to oppose Trump, but its efforts are mere sub­terfuge. As the Demo­c­ra­t­ic Par­ty toys with a new slo­gan lead­ing with the phrase ​"bet­ter skills," the true fight for immi­grants' rights must reject the obses­sion with eval­u­at­ing peo­ple on school­ing and mar­ket con­tri­bu­tion. Above all, we must rec­og­nize the rights of every per­son — regard­less of place of ori­gin or resumé — to live com­fort­ably and safe­ly and be accept­ed and val­ued — with­out fear of reproach for not know­ing how to code.
Julianne Tveten
writes about tech­nol­o­gy, labor, and cul­ture, among oth­er top­ics. Her work has appeared in The Nation, Cap­i­tal
&
Main, KPFK Paci­fi­ca Radio, and elsewhere.