Tesla Swears It's a Fair Employer—Yet It's Trying to Dodge a Law That Protects Workers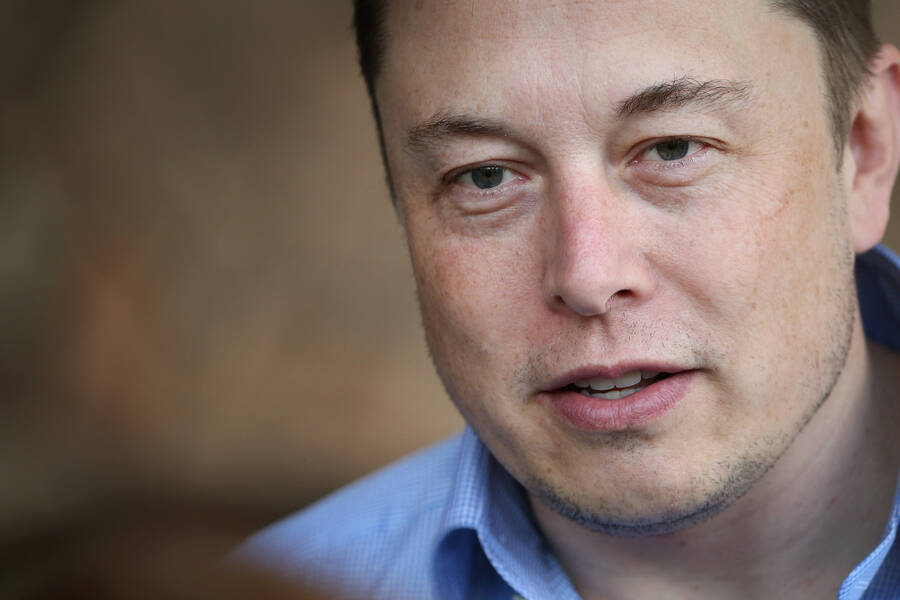 Since 2013, Tes­la has fought unfair-labor-prac­tice com­plaints from the NLRB, insist­ing it's not a union buster and that it main­tains a safe fac­to­ry. How­ev­er, just a week before the com­pa­ny went in front of a judge to face some of these accu­sa­tions, Tes­la peti­tioned the state of Cal­i­for­nia to get around a new labor reg­u­la­tion that would require the com­pa­ny to be cer­ti­fied as a ​"fair and respon­si­ble workplace."
On June 11, Michael Sanchez, a Tes­la employ­ee who is cur­rent­ly out on med­ical leave, tes­ti­fied before an NLRB admin­is­tra­tive law judge, claim­ing that he was asked to leave the company's Fre­mont fac­to­ry by a super­vi­sor and secu­ri­ty guards in Feb­ru­ary 2017 after he attempt­ed to hand out pro-union lit­er­a­ture. The hear­ing is part of a wider com­plaint that was orig­i­nal­ly filed against Tes­la by the NLRB last August.
Tes­la has denied these alle­ga­tions, insist­ing that the com­pa­ny is being unfair­ly tar­get­ed by labor groups look­ing to sow divi­sion among workers.
How­ev­er, just one week before Sanchez's tes­ti­mo­ny, the com­pa­ny sent a let­ter to the Cal­i­for­nia Labor and Work­force Devel­op­ment Agency ask­ing to be exempt from a new state rule that would require the com­pa­ny to be cer­ti­fied as a ​"fair and respon­si­ble work­place" in order for Tes­la cus­tomers to receive state rebates for buy­ing elec­tric cars. Those rebates are viewed as key entice­ments in Gov­er­nor Jer­ry Brown's plan to put 5‑million zero emis­sion cars on California's roads by 2030.
Gov­er­nor Brown stuck the rule into his cap-and-trade leg­is­la­tion from last year, in a move that was per­ceived as a win for orga­nized labor. How­ev­er, Tes­la believes that the pro­vi­sion effec­tive­ly means that the state has picked a side in the company's labor bat­tles and is unfair­ly sin­gling them out.
"To be sure, Tes­la is not per­fect – no com­pa­ny is," reads the let­ter, dat­ed June 4. ​"But any objec­tive analy­sis of our work­place, as opposed to the selec­tive use of unrep­re­sen­ta­tive anec­dotes in a com­pa­ny of almost 40,000 employ­ees glob­al­ly, demon­strates we are a leader in the work­place. There should be absolute­ly no ques­tion that we care deeply about the well-being of our employ­ees and that we try our hard­est to do the right thing."
On May 23, the state put out a con­cept paper for pub­lic com­ment, which detailed how the new rule would poten­tial­ly be enforced. As part of their appli­ca­tion process for the cus­tomer rebates, com­pa­nies would have to sub­mit infor­ma­tion about their work­place prac­tices to the state. This would include infor­ma­tion about the company's ill­ness and injury pre­ven­tion pro­gram, the record­able work­er injury rates, nondis­crim­i­na­tion mea­sures, and poli­cies for inves­ti­gat­ing work­place com­plaints, wage vio­la­tions and safe­ty con­cerns. Man­u­fac­tur­ers would also have to sub­mit a list of cita­tions and charges brought against them by gov­ern­ment agen­cies and any crim­i­nal charges that have been brought against them for work­place issues with­in the last five years.
The con­cept paper will be revised with the accept­ed com­ments, and then the unions will push for the final doc­u­ment to become law. The gov­ern­ment agen­cies have sug­gest­ed that full cer­ti­fi­ca­tion com­mence in two years, but the Unit­ed Auto Work­ers (UAW) union, which has been push­ing to union­ize the company's fac­to­ry, wants it to take effect by July 2019.
In addi­tion to the afore­men­tioned NLRB com­plaint, which encom­pass­es a num­ber of dif­fer­ent accu­sa­tions, Tes­la is also fac­ing sev­er­al dis­crim­i­na­tion law­suits from for­mer employ­ees. Last Novem­ber, a for­mer African-Amer­i­can work­er named Mar­cus Vaughn sued the com­pa­ny claim­ing that cowork­ers and super­vi­sors con­sis­tent­ly referred to him by the n‑word. Vaughn alleges that when he com­plained about the treat­ment, he was fired for not hav­ing a pos­i­tive attitude.
Tes­la CEO Elon Musk has repeat­ed­ly defend­ed the company's safe­ty record pub­licly. In May, he went on a lengthy Twit­ter rant attack­ing the media for cov­er­ing Tes­la neg­a­tive­ly, focus­ing specif­i­cal­ly on a Reveal report that detailed how the com­pa­ny left work­place injuries off their books. Musk also crit­i­cized the UAW and declared that his employ­ees didn't actu­al­ly want a union. ​"Noth­ing stop­ping Tes­la team at our car plant from vot­ing union," Musk tweet­ed. ​"Could do so [tomor­row] if they want­ed. But why pay union dues & give up stock options for noth­ing? Our safe­ty record is 2X bet­ter than when plant was UAW & every­body already gets healthcare."
When asked to explain what he meant by the stock option com­ment, Musk shift­ed to an obser­va­tion about the Rev­o­lu­tion­ary War: ​"US fought War of Inde­pen­dence to get rid of a 2 class sys­tem!" Musk wrote, ​"Man­agers & work­ers [should] be equal [with] easy move­ment either way. Man­ag­ing sucks [by the way]. Hate doing it so much." Musk's net worth is esti­mat­ed to be about $18.2 bil­lion currently.
The new rule and the NLRB hear­ing comes amid addi­tion­al bad news for Tes­la and its employ­ees. After mis­judg­ing the speed at which they could pro­duce their Mod­el 3 vehi­cles, the com­pa­ny laid off more than 3,000 peo­ple — about 9 per­cent of their work­force. ​"We made these deci­sions by eval­u­at­ing the crit­i­cal­i­ty of each posi­tion, whether cer­tain jobs could be done more effi­cient­ly and pro­duc­tive­ly, and by assess­ing the spe­cif­ic skills and abil­i­ties of each indi­vid­ual in the com­pa­ny," Musk wrote to the com­pa­ny in an email. ​"As you know, we are con­tin­u­ing to flat­ten our man­age­ment struc­ture to help us com­mu­ni­cate bet­ter, elim­i­nate bureau­cra­cy and move faster."
The rule could be cod­i­fied as ear­ly as July.
"
Michael Arria
is the U.S. cor­re­spon­dent for Mon­doweiss. Fol­low him on Twit­ter: @michaelarria.