Tesla Workers Say Elon Musk is a Union Buster. The NLRB Just Gave Their Case a Boost.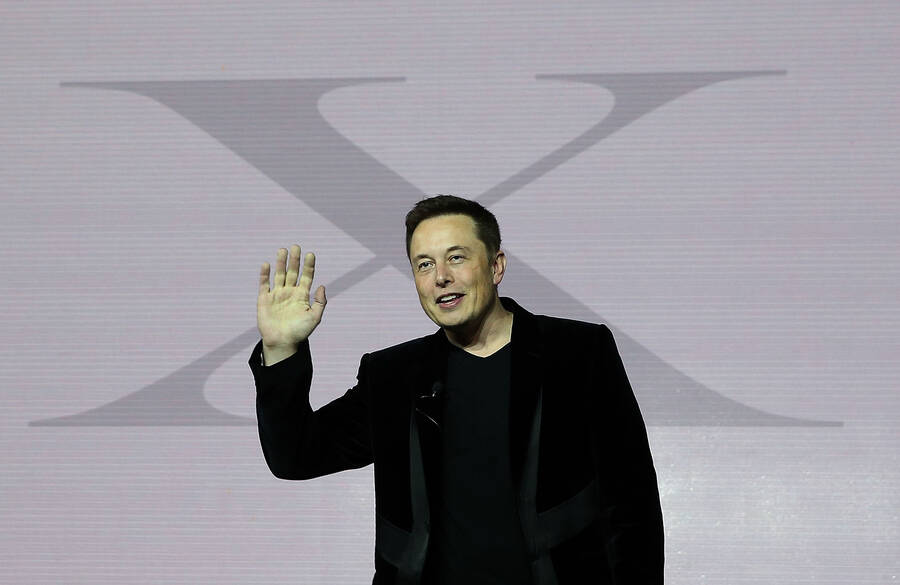 Tes­la fac­to­ry work­ers have been try­ing for months to win resti­tu­tion for the company's alleged union-bust­ing and harass­ment. Now, a Nation­al Labor Rela­tions Board (NLRB) com­plaint against the com­pa­ny appears to be mak­ing strides.
Last August, the NLRB filed a com­plaint against Tes­la after find­ing mer­it in a num­ber of accu­sa­tions from employ­ees at its Fre­mont, Cal­i­for­nia fac­to­ry. Some Tes­la fac­to­ry work­ers say the com­pa­ny engaged in var­i­ous forms of union-bust­ing, through harass­ment and sur­veil­lance. They also claim that Tes­la required them to sign a con­fi­den­tial­i­ty agree­ment which pro­hib­it­ed them from dis­cussing the details of their work­ing conditions.
On March 30, the NLRB amend­ed the com­plaint to add new alle­ga­tions from work­ers which the board found to have mer­it. In the new claims, Tes­la work­ers say the com­pa­ny inves­ti­gat­ed them after they post­ed infor­ma­tion on a pro-union Face­book page.
The case has now been sched­uled to go before an NLRB admin­is­tra­tive law judge in June. After hear­ing the case, the judge will issue a deci­sion and rec­om­mend­ed order. The fact that the com­plaints were deemed to have mer­it, and that work­ers will have their con­cerns heard, con­sti­tute sig­nif­i­cant devel­op­ments in the case.
The amend­ed NLRB com­plaint comes as Tes­la, and its CEO Elon Musk, are being crit­i­cized for fail­ing to live up to their pro­duc­tion goals. After Tes­la shares dropped last month, its engi­neer­ing chief Doug Field sent an email to staff attack­ing peo­ple who doubt­ed Musk's vision. ​"I find that per­son­al­ly insult­ing, and you should too," Field wrote in a March 23 email. ​"Let's make them regret ever bet­ting against us. You will prove a bunch of haters wrong."
In an inter­nal memo from March 21, the com­pa­ny also announced that a small num­ber of ​"vol­un­teers" would be brought in to help assist with Tesla's Mod­el 3 line. After Bloomberg report­ed this fact on March 29, Tes­la informed the out­let that vol­un­teer shifts would only take place on one day, while pro­duc­tion of the company's Mod­el X and S cars was stopped. Employ­ees who reg­u­lar­ly work on those mod­els could either vol­un­teer to work on the Mod­el 3, take paid time off, or take unpaid time off that day. ​"The world is watch­ing us very close­ly, to under­stand one thing: How many Mod­el 3's can Tes­la build in a week?" Field wrote in his email to staff. ​"This is a crit­i­cal moment in Tes­la's his­to­ry, and there are a num­ber of rea­sons it's so impor­tant. You should pick the one that hits you in the gut and makes you want to win."
The work­ing con­di­tions of Tes­la employ­ees, and their orga­niz­ing efforts, were brought to the public's atten­tion last Feb­ru­ary when Jose Moran, a pro­duc­tion work­er at Tesla's plant in Fre­mont, pub­lished a Medi­um post crit­i­ciz­ing the company's hourly wages and high num­ber of pre­ventable work injuries. ​"Tes­la isn't a start­up any­more. It's here to stay," wrote Moran. ​"Work­ers are ready to help make the com­pa­ny more suc­cess­ful and a bet­ter place to work. Just as CEO Elon Musk is a respect­ed cham­pi­on for green ener­gy and inno­va­tion, I hope he can also become a cham­pi­on for his employ­ees." In his piece, Moran men­tions that Tes­la work­ers had reached out to the Unit­ed Auto Work­ers (UAW) for assis­tance with their union­iz­ing efforts.
Work­ers at the Tes­la fac­to­ry say they were rep­ri­mand­ed by man­age­ment for print­ing copies of Moran's post and attempt­ing to pass them out, along with infor­ma­tion about the UAW. Three work­ers cit­ed this action in the charges that became part of the August com­plaint from the NLRB. Work­ers also claim they were harassed for wear­ing UAW shirts. The updat­ed com­plaint claims that two work­ers were inves­ti­gat­ed and inter­ro­gat­ed by Tes­la after they post­ed com­pa­ny infor­ma­tion in a pri­vate Face­book group called ​"Fre­mont Tes­la Employ­ees for UAW Rep­re­sen­ta­tion." Last Octo­ber, one of the employ­ees was fired and the oth­er was giv­en a dis­ci­pli­nary warn­ing. Tes­la said it fired the employ­ee after he admit­ted to lying about the inci­dent dur­ing their inter­nal investigation.
That same month, Tes­la fired 700 of its employ­ees with­out notice or warn­ing, about 2 per­cent of its entire work­force. The UAW prompt­ly filed a fed­er­al com­plaint against the com­pa­ny, claim­ing that some of the employ­ees were fired because they were part of the union­iza­tion efforts. On a quar­ter­ly earn­ings call last Novem­ber, Elon Musk defend­ed the fir­ings and called crit­i­cisms of them ​"ridicu­lous." He point­ed to Tesla's sup­pos­ed­ly high stan­dards for per­for­mance. ​"You have two box­ers of equal abil­i­ty, and one's much small­er, the big guy's going to crush the lit­tle guy, obvi­ous­ly," said Musk. ​"So the lit­tle guy bet­ter have a heck of a lot more skill or he's going to get clob­bered. So that is why our stan­dards are high. They're not high because we believe in being mean to peo­ple. They're high because if they're not high, we will die."
Last Novem­ber, the UAW filed anoth­er com­plaint against Tes­la. This one con­cerned its Gigafac­to­ry bat­tery plant in Neva­da. The fil­ing, which was obtained by Jalop­nik via an FOIA request, charges Tes­la with intim­i­dat­ing, sur­veil­lance, and inter­ro­gat­ing employ­ees who par­tic­i­pat­ed in union orga­niz­ing. The NLRB con­sol­i­dat­ed these charges into the ongo­ing complaint.
Ear­li­er this month, Tes­la released the fol­low­ing state­ment regard­ing the amend­ed NLRB com­plaint: ​"These alle­ga­tions from the UAW are noth­ing new. The only thing that's changed since the UAW filed these charges is that many of the alle­ga­tions have been out­right dis­missed or are not being pur­sued by the NLRB. There's no mer­it to any of them."
Legal­ly, Tes­la has to respond to the newest round of com­plaints by April 13. The case will go before an admin­is­tra­tive judge on June 11.
"
Michael Arria
is the U.S. cor­re­spon­dent for Mon­doweiss. Fol­low him on Twit­ter: @michaelarria.