The Beats Go On
Counter-culture badassery is back in Kill Your Darlings.
The Beats are back — again. This fall, not one, but two films hit the­aters res­ur­rect­ing the texts and life sto­ries of the mid-cen­tu­ry lit-life rebel law firm of Ker­ouac, Gins­berg, Bur­roughs, Cas­sady & Fer­linghet­ti: John Kroki­das' Kill Your Dar­lings and Michael Polish's Big Sur. Last year, we saw Wal­ter Salles' On the Road adap­ta­tion, and before that James Fran­co as Allen Gins­berg in Howl, Noah Buschel's Neal Cas­sady, and many more por­traits, semi-fic­tion and non-fic­tion, about the men, their books, their fame, their hotels, their talk, their booz­ing, their crim­i­nal runins, their mar­i­tal malfea­sances and their hangers-on.
It stands to reason that if you bring orange slices to your kids' third-grade soccer games and make them wear GPS bracelets in your driveway, years later they'll be swilling Teacher's, reading Rimbaud and crashing in transient hotels—or at least reading blissfully about those who did.
By now, the Beats are an antique brand of meta-cool, and their self-destruc­tive sto­ries do seem ready-made as movies: the Lucien Carr-David Kam­mer­er killing, Bur­roughs' drunk­en William Tell shoot­ing of his wife Joan (not to men­tion his mul­ti­ple near pros­e­cu­tions for drug smug­gling), the sor­did tale of Cassady's noto­ri­ous Joan Ander­son Let­ter (filmed as The Last Time I Com­mit­ted Sui­cide, in 1997), the road trips, the mate swap­ping, the bisex­u­al hookups, the Chica­go 8 tri­al, the acid-test bus voy­ages with Ken Kesey and the Mer­ry Pranksters, and so on.
You can just hear the hip­ster jaws drop, just as jaws dropped for the film­mak­ers 20 years ago (almost all of them are in their late 30s). The Beat sto­ries are just old enough to be new again for the under-25 crowd, who can­not be blamed for being bedaz­zled by grungy tales of norm-bust­ing Amer­i­can high life that pre­date Mom and Dad and their annoy­ing nos­tal­gia for the era of Led Zep­pelin, Water­gate, Nor­man Mail­er and Dick Cavett. The Beats' radi­ant badass lifestyle — cig­a­rettes, whiskey, itin­er­an­cy, unfet­tered self-absorp­tion, uncorked self-expres­sion, mild­ly anti-bour­geois ideas about sex­u­al­i­ty and fam­i­ly, more whiskey — can play like a coun­ter­point to the safe­ty-first ideas of heli­copter par­ent­ing and healthy Amer­i­can cor­rect­ness as they have evolved since the Clin­ton admin­is­tra­tion. It stands to rea­son that if you bring orange slices to your kids' third-grade soc­cer games and make them wear GPS bracelets in your dri­ve­way, years lat­er they'll be swill­ing Teacher's, read­ing Rim­baud and crash­ing in tran­sient hotels — or at least read­ing bliss­ful­ly about those who did.
At this remove, the fan­ta­sy world of cool­ness erect­ed around the Beat leg­end is more than a lit­tle absurd. These guys were not swash­buck­lers and lib­ertines; they were writ­ers, and when they weren't ine­bri­at­ed and bick­er­ing with part­ners, they wrote. Kill Your Dar­lings starts at the begin­ning, at Colum­bia in 1944, when the youngish pre-Beat­sall clus­tered around force-of-life rebel Carr; Big Sur, adapt­ing Kerouac's 1962 auto­bio-nov­el, focus­es on the wheel­spin­ning years after fame arrived and cen­ters on Cassady's reck­less lead­er­ship. Both films strain for action, but come to illus­trate some­thing inter­est­ing: that the Beat writ­ers, being intro­spec­tive, pas­sive and wordy men, were nev­er inter­est­ing them­selves, even to them­selves, and often required a Carr or a Cas­sady to embody their wild prin­ci­ples for them. The Beat idols were actu­al­ly just the doc­u­menters of their Zeit­geist, not its ener­gy source.
Stunt-cast­ing aside — in Dar­lings, Har­ry Pot­ter​'s Daniel Rad­cliffe incar­nates Gins­berg as an elfin neb­bish — the genre is a com­mon pop day­dream that Amer­i­ca can­not seem to stop hav­ing about itself, about counter-cul­tures find­ing their moment and ris­ing up against ortho­doxy. But these strug­gles are ide­al­ized only after enough time has passed to assure us the threat is minor and the main­stream will always sur­vive. This is why the Beats are of minor con­se­quence to every­one except the occa­sion­al wave of high school grad­u­ates pro­duced by the dialec­tic of gen­er­a­tional evo­lu­tion — they are essen­tial­ly solip­sis­tic, and there­fore unpo­lit­i­cal. Like Rim­baud, they do not express their own cul­tur­al moment so much as the per­pet­u­al, per­son­al insur­rec­tionary spark behind the eyes of every brainy, imma­ture teenage self-piti­er. Beat movies are just a sign that a new wave of such whin­ers has arrived to see them, and, because movies take years to make, is prob­a­bly already pro­gress­ing beyond the ado­les­cent obses­sions that the moviemak­ers thought to cap­i­tal­ize on. Or so we can hope. As the pouty, child­ish Beat move­ment grew up into the polit­i­cal engage­ment of the ​'60s, so do we all.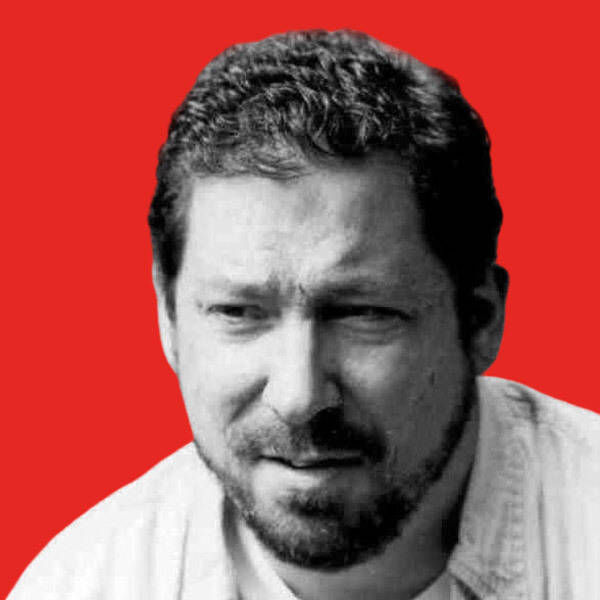 Michael Atkin­son
is a film review­er for
In These Times.
He has writ­ten or edit­ed many books, includ­ing
Exile Cin­e­ma: Film­mak­ers at Work Beyond Hol­ly­wood
(
2008
) and the mys­tery nov­els
Hem­ing­way Dead­lights
(
2009
) and
Hem­ing­way Cut­throat
(
2010
). He blogs at
Zero For Con­duct
.