Want a Radical Alternative to Trump's Immigration Agenda? Try Open Borders.
It's not just a pipe dream.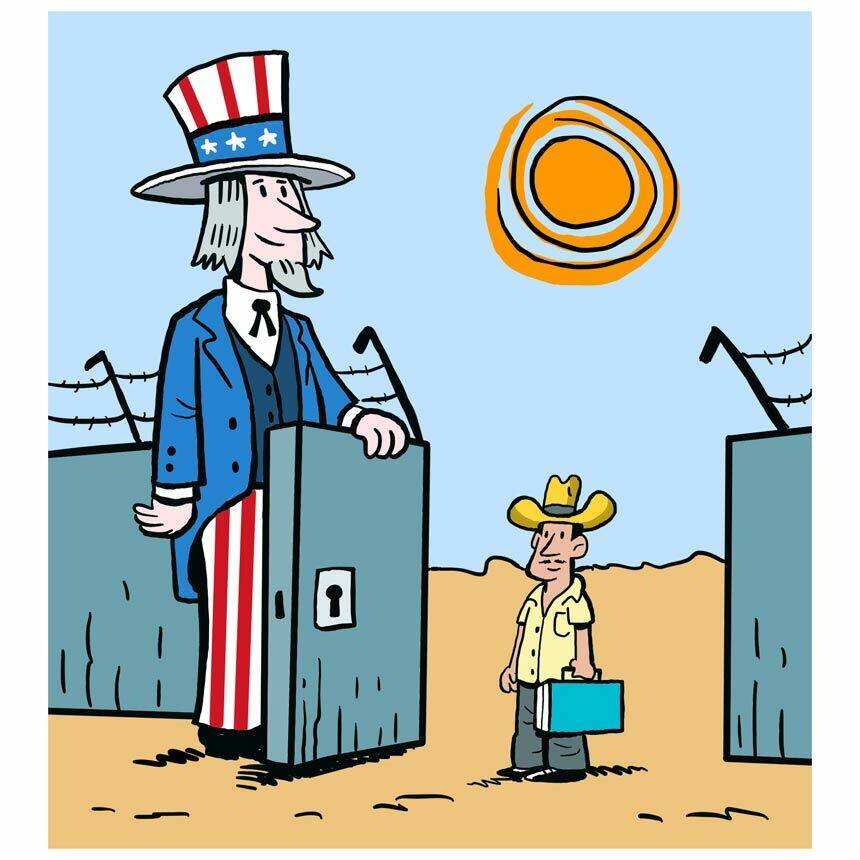 o·pen bor·ders
noun
1. An immi­gra­tion pol­i­cy allow­ing the free move­ment of peo­ple between nations.
"Cur­rent­ly Going Through Cus­toms Even Though I Was Born On This Plan­et." —Jaden Smith, right­eous­ly indig­nant on Twit­ter
Why Do We Build the Wall?
On immi­gra­tion, per usu­al, the cur­rent admin­is­tra­tion is dan­ger­ous and inco­her­ent. Most recent­ly, Trump ordered an end to DACA, then launched a bizarre attempt to deal with Democ­rats to pass it through Con­gress. Yet when it comes to alter­na­tives, even many anti-Trump fed­er­al leg­is­la­tors won't go beyond the tired refrain of ​"com­pre­hen­sive immi­gra­tion reform." Some orga­niz­ers, how­ev­er, are push­ing for more rad­i­cal solu­tions, from an end to depor­ta­tions to the end of immi­gra­tion restric­tions entirely.
Mak­ing the Case
You don't have to be all that woke to sup­port, at min­i­mum, equal­i­ty of oppor­tu­ni­ty — for every kid to have a shot at the Amer­i­can Dream no mat­ter what cir­cum­stances they're born into. Yet this oppor­tu­ni­ty is pre­cise­ly what bor­der con­trol elim­i­nates. Uni­ver­si­ty of Toron­to polit­i­cal sci­en­tist Joseph Carens com­pares today's immi­gra­tion régime to a new feu­dal order: The acci­dent of birth — in this case, where your fam­i­ly lives with respect to arti­fi­cial lines estab­lished through cen­turies of wars and treaties you had noth­ing to do with — puts legal con­straints, enforce­able by vio­lence, on the life you can live and where you can trav­el. And if that weren't enough, stud­ies sug­gest open bor­ders would do won­ders for glob­al GDP.
Work­ers Of the World, Divided?
His­tor­i­cal­ly, many vocal crit­ics of open bor­ders have come from pro­gres­sive cir­cles. Some envi­ron­men­tal­ists have wor­ried immi­gra­tion could con­tribute to over­pop­u­la­tion, though this pen­chant for scape­goat­ing has some­what abat­ed. More notably, some labor unions have argued that exploit­ed for­eign labor would under­cut pay and posi­tions for U.S. work­ers; Bernie Sanders, in 2015, called open bor­ders ​"a Koch Broth­ers pro­pos­al." Yet, advo­cates say, this out­come is by no means inevitable. Legal­iz­ing migra­tion might also fur­ther empow­er immi­grant work­ers to orga­nize and demand their rights in the work­place, rais­ing the floor for all workers.
A Dream Come True?
Open bor­ders may sound utopi­an, the pipe dream of some­one whose pri­ma­ry polit­i­cal influ­ence is John Lennon's ​"Imag­ine." But strict immi­gra­tion laws are rel­a­tive­ly new in the scheme of things, first pop­ping up in this coun­try with the 1882 Chi­nese Exclu­sion Act. More restric­tions arose over the years, and the con­tem­po­rary big-stick approach took off in 1986, when Reagan's immi­gra­tion law grant­ed amnesty to cur­rent undoc­u­ment­ed immi­grants but ramped up future enforce­ment. Even today, many who real­ly want to come to the U.S. find a way — we just send armed guards after them and make their lives as painful as pos­si­ble. In the end, open bor­ders is far less fan­ci­ful than the faith of elites that they can turn lines on a map into some­thing tan­gi­ble and impermeable.
This is part of ​"The Big Idea," a month­ly series offer­ing brief intro­duc­tions to pro­gres­sive the­o­ries, poli­cies, tools and strate­gies that can help us envi­sion a world beyond cap­i­tal­ism. For fur­ther con­ver­sa­tion on open bor­ders, read ​"Are Open Bor­ders the Solu­tion to the Refugee Crisis?"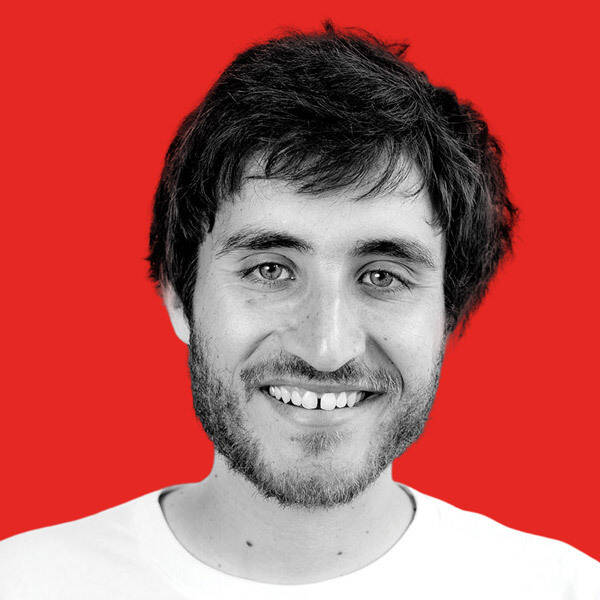 Day­ton Mar­tin­dale is a free­lance writer and for­mer asso­ciate edi­tor at In These Times. His work has also appeared in Boston Review, Earth Island Jour­nal, Har­bin­ger and The Next Sys­tem Project. Fol­low him on Twit­ter: @DaytonRMartind.