If Education Reformers Are Concerned About a Teacher Shortage, Then Why Are They Attacking Teachers?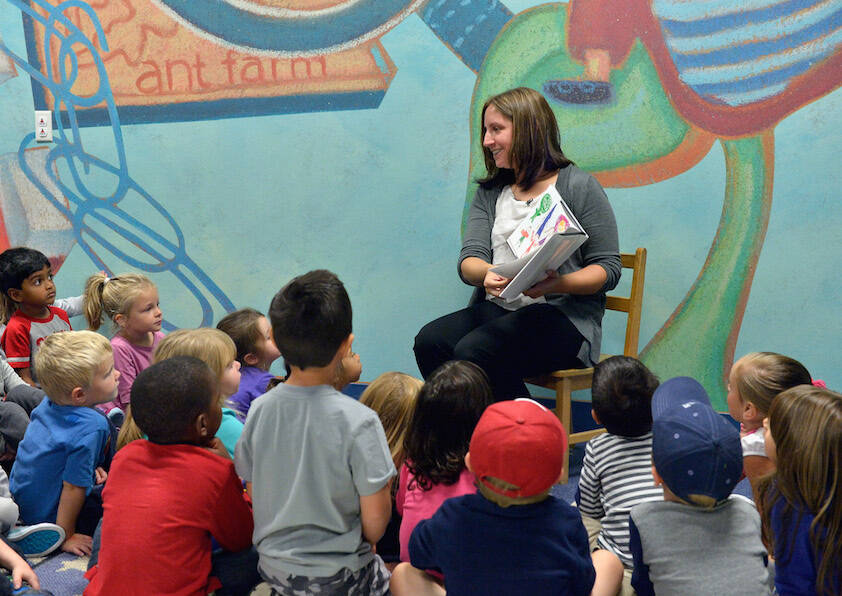 Depend­ing on who you lis­ten to, Minnesota's pub­lic school teach­ers are either too hard to get rid of or too hard to find, hire and keep around. Thanks to two recent devel­op­ments — first, a state report on teacher sup­ply and demand, and sec­ond, a very pub­lic law­suit aimed at chal­leng­ing the state's teacher tenure laws — this is the con­tra­dic­to­ry place Min­neso­ta now finds itself in.
In ear­ly March, the Min­neso­ta Depart­ment of Edu­ca­tion put out a man­dat­ed, bien­ni­al report doc­u­ment­ing teacher sup­ply and demand in the state. The report shows that Min­neso­ta is fac­ing an alarm­ing teacher short­age, espe­cial­ly in noto­ri­ous­ly ​"hard to fill" posi­tions like spe­cial edu­ca­tion and bilin­gual instruc­tion. Nine­ty-six per­cent of Minnesota's teach­ers are also white, accord­ing to the report, yet one-third of the state's stu­dent pop­u­la­tion are kids of col­or, due to a stat­ed inabil­i­ty to find and retain teach­ers that look like their stu­dents. (Dis­tricts around the Unit­ed States are fac­ing sim­i­lar sit­u­a­tions, accord­ing to a 2015 report by New York Times edu­ca­tion reporter Motoko Rich.)
School dis­tricts in rur­al Min­neso­ta are also strug­gling might­i­ly to attract teach­ers, lead­ing a grass­roots advo­ca­cy group, called MREA, to make this online dec­la­ra­tion: ​"Min­neso­ta can no longer turn a blind eye to the severe teacher short­ages and long-term teacher sup­ply issues in the state. A lack of teach­ers is affect­ing aca­d­e­m­ic oppor­tu­ni­ties and achieve­ment in our schools." MREA has worked along­side groups such as the statewide teach­ers union, Edu­ca­tion Min­neso­ta, to make expand­ing Minnesota's teach­ing pool a high pri­or­i­ty for the state's 2016 leg­isla­tive session.
But on April 13, a dif­fer­ent set of pri­or­i­ties emerged, as Min­neso­ta became the third state — after Cal­i­for­nia and New York—to become ground zero in a bil­lion­aire-backed war against teacher tenure and ​"last in, first out" senior­i­ty-based lay­off rules. In St. Paul, while leg­is­la­tors, teach­ers and union advo­cates wres­tled with how to rapid­ly and equi­tably expand Minnesota's teach­ing force, a law­suit chal­leng­ing the state's teacher tenure and senior­i­ty-based lay­off rules sud­den­ly com­mand­ed a flur­ry of attention.
The law­suit was filed on behalf of a hand­ful of plain­tiffs, with the sup­port of local and nation­al law firms, as well as nation­al edu­ca­tion reform groups Stu­dents for Edu­ca­tion Reform and the Part­ner­ship for Edu­ca­tion­al Jus­tice. At a press con­fer­ence to announce the law­suit, plain­tiff Tiffi­ni Fly­nn Forslund of sub­ur­ban Min­neapo­lis framed the pur­pose for the case, stat­ing that when her now-sev­en­teen year-old daugh­ter was in fifth grade, the girl's teacher, con­sid­ered ​"high­ly effec­tive" by Fly­nn Forslund, was laid off, while oth­er, more senior teach­ers kept their jobs.
Let­ting go of a ​"good teacher" just didn't make sense, Fly­nn Forslund told the New York Times on April 13. (Fly­nn Forslund also worked with edu­ca­tion reform groups in 2012 and 2014 to try — unsuc­cess­ful­ly — and change Minnesota's laws around senior­i­ty-based lay­offs.) The theme of ​"effec­tive" teach­ers has run through the debut of the Min­neso­ta law­suit, with an attor­ney for the plain­tiffs, Jesse Stew­art, claim­ing that tenure — attain­able after three years in Min­neso­ta — allows teach­ers to bail out of more chal­leng­ing schools, leav­ing ​"teach­ers who are demon­stra­bly inef­fec­tive teach­ing stu­dents who need the best that's out there." (What makes a teacher ​"inef­fec­tive" is not spelled out, but the default mea­sur­ing stick has been eval­u­at­ing teach­ers by stu­dent test scores.)
The law­suit also car­ries the now-famil­iar charge — includ­ed in both the New York and Cal­i­for­nia law­suits — that tenure pro­vides teach­ers with ​"life­time employ­ment," most­ly at the expense of racial­ly and eco­nom­i­cal­ly iso­lat­ed stu­dents. The asser­tion here is that schools with high con­cen­tra­tions of low-income stu­dents of col­or get stuck with the poor­est per­form­ing teach­ers, who are pro­tect­ed — no mat­ter what — by tenure laws and teacher unions.
But Min­neso­ta seemed ready for these chal­lenges, despite the dis­trac­tion posed by the state's teacher short­age cri­sis. When the tenure law­suit dropped, Minnesota's state edu­ca­tion com­mis­sion­er, Bren­da Cas­sel­lius, imme­di­ate­ly pushed back on the idea that earn­ing tenure allows teacher to coast to retire­ment, unchecked. Cas­sel­lius flipped the con­cept, telling the Min­neapo­lis Star Tri­bune that the state has ​"rig­or­ous laws that pro­tect due process for teach­ers and that, when fol­lowed, pro­vide school admin­is­tra­tors and school board with the author­i­ty to remove teach­ers." Her point? Teach­ers can be fired, with or with­out tenure, but the process helps pro­tect teach­ers from being indis­crim­i­nate­ly dismissed.
Cassellius's resis­tance may have been bol­stered by an unex­pect­ed chal­lenge to the pre­vi­ous­ly suc­cess­ful, 2014 Cal­i­for­nia case against tenure, com­mon­ly referred to as the Ver­gara case. On April 15, a Cal­i­for­nia court over­turned a low­er court's sup­port for the Ver­gara case, say­ing that those fil­ing the law­suit had not shown that the state's rules gov­ern­ing tenure were respon­si­ble or where teach­ers actu­al­ly work. (A com­pelling reflec­tion on teach­ers of col­or and why they leave the class­room can be found at the Hechinger Report. Notably, get­ting laid off is not mentioned.)
Instead, the judges point­ed out, it is school admin­is­tra­tors — not state laws — that place teach­ers in schools. The Cal­i­for­nia judges acknowl­edged that ​"many stu­dents are ill served in Cal­i­for­nia pub­lic schools," accord­ing to a Los Ange­les Times sto­ry, but did not affix blame for this on laws that gov­ern teacher tenure. This rais­es a com­pelling point: if teacher tenure rules are not to blame for the chron­ic ​"under­per­for­mance" of stu­dents of col­or, than who or what is?
This may be the ques­tion the law­suits are designed to side­step. The New York and Min­neso­ta law­suits have both been backed by for­mer jour­nal­ist Camp­bell Brown's group, the Part­ner­ship for Edu­ca­tion­al Jus­tice (along with the hedge fund sup­port­ed ​"Astro­turf" group, Stu­dents for Edu­ca­tion Reform). Brown has been famous­ly silent about who is fund­ing this ​"part­ner­ship" and its stack of law­suits against teacher tenure; this pen­chant for secre­cy goes back to her first for­ay into edu­ca­tion reform advo­ca­cy in 2013.
Back then, Brown launched a group called the ​"Par­ent Trans­paren­cy Project," whose aim was to ​"bring trans­paren­cy to teacher union con­tracts," accord­ing to an Octo­ber, 2013 arti­cle in Moth­er Jones. This ​"project" was paint­ed as a way to call out unions, who, accord­ing to Brown, were pro­tect­ing scads of sex­u­al deviants pos­ing as teach­ers. Behind the sen­sa­tion­al­ism — which was quick­ly dis­put­ed by union rep­re­sen­ta­tives, such as Amer­i­can Fed­er­a­tion of Teach­ers pres­i­dent, Ran­di Wein­garten — lurked Brown's undis­closed con­nec­tions to reform groups such as Stu­dents­First, start­ed by Michelle Rhee, or the polit­i­cal nature of her new ​"trans­paren­cy project."
Brown would not say then who was fund­ing her attack on teacher union poli­cies, nor did she detail the Project's links to Repub­li­can strate­gists, despite claims that the group was some­how apo­lit­i­cal (the Project was launched in New York City, dur­ing the city's 2013 may­oral race). Brown then estab­lished the Part­ner­ship for Edu­ca­tion­al Jus­tice in order to bring a Ver­gara-like tenure law­suit to New York state, and now, to Min­neso­ta. (Reveal­ing a tight cir­cle of influ­ence, Brown also fronts the new, edu­ca­tion-focused news out­let, the74mil​lion​.org, which then cov­ers sto­ries gen­er­at­ed by Brown's edu­ca­tion reform advo­ca­cy groups.)
Brown, along with her Part­ner­ship for Edu­ca­tion­al Jus­tice and its part­ner in tenure law­suits, Stu­dents for Edu­ca­tion Reform, has been linked to deep-pock­et­ed bil­lion­aires and hedge fund man­agers, whose pro-school choice, pro-mar­ket based reform agen­da has been well doc­u­ment­ed. As these forces bear down on Minnesota's tenure and senior­i­ty lay­off rules, they may have over­looked one cru­cial fac­tor: the state's rapid­ly dimin­ish­ing pool of teachers.
That leads to a ques­tion: whose pri­or­i­ties are dri­ving these law­suits? At the Min­neso­ta state capi­tol this spring, Repub­li­can and Demo­c­ra­t­ic leg­is­la­tors have joined forces to pro­pose reme­dies for what many are call­ing the teacher short­age ​"cri­sis." Strate­gies put for­ward include teacher loan for­give­ness, to address the cost of becom­ing a teacher, and sup­port for ​"Grow Your Own" pro­grams, to expand path­ways to the pro­fes­sion for teach­ers of color.
Nowhere, in all of this bi-par­ti­san action, are tenure and lay­off rules list­ed as fac­tors in Minnesota's declin­ing num­ber of teach­ers. How­ev­er, an analy­sis by the Min­neso­ta School Board Asso­ci­a­tion does offer a few key rea­sons why more peo­ple are not becom­ing teachers.
The first one on the list? ​"Lack of respect for the profession."
Sarah Lahm
is a Min­neapo­lis-based writer and for­mer Eng­lish Instruc­tor. She is a
2015
Pro­gres­sive
mag­a­zine Edu­ca­tion Fel­low and blogs about edu­ca­tion at bright​lights​mall​ci​ty​.com.