The Blue-Green Jobs That Romney Ignores
The Clean Water Act puts the lie to Mitt Romney's refrain that the government doesn't create jobs.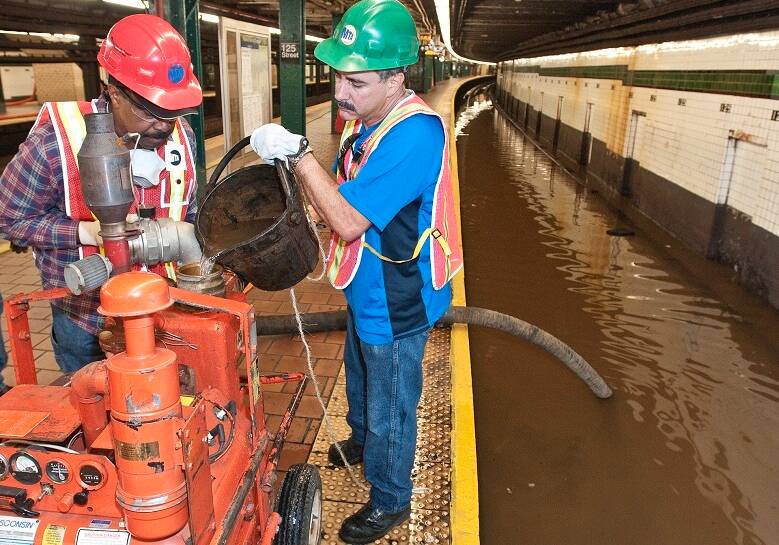 Forty years ago, the Clean Water Act went into effect, hav­ing been passed by Con­gress with over­whelm­ing bipar­ti­san sup­port, an out­come that would be unthink­able in today's polit­i­cal cli­mate. Although since weak­ened in the courts and sapped of fund­ing by Repub­li­cans, the Act has dra­mat­i­cal­ly cleaned up a resource that many ana­lysts argue will be more crit­i­cal than oil in the com­ing decades: our nation's water.
It also gives the lie to the Rom­ney cam­paign's mes­sage that only the pri­vate sec­tor – not the gov­ern­ment – can cre­ate jobs. Oba­ma knows bet­ter, as indi­cat­ed by his pro­pos­als such as the stymied Amer­i­can Jobs Act, even if he does not always make the case as strong­ly as he could and should (notably in his sec­ond debate).
And the Blue­Green Alliance, link­ing labor and envi­ron­men­tal groups, knows bet­ter, too. The group recent­ly issued a 40th anniver­sary call for strength­en­ing and more ade­quate­ly fund­ing the Clean Water Act.
Orig­i­nal­ly, the Act aimed to clean up – then keep clean – Amer­i­ca's nat­ur­al water sys­tem, which it has done fair­ly well. In the process it cre­at­ed – and keeps cre­at­ing – real jobs: 20,000 to 26,700 new jobs for every $1 bil­lion in invest­ment, accord­ing to the Clean Water Coun­cil, an indus­try and engi­neer­ing trade group.
In the mean­time, a new need has arisen: The Amer­i­can Soci­ety of Civ­il Engi­neers gives a grade of D‑minus to the nation's water infra­struc­ture. There are poten­tial jobs build­ing and ren­o­vat­ing the sys­tems, as well as jobs run­ning the sys­tems (which is why many work­ers rep­re­sent­ed by the Util­i­ty Work­ers Union of Amer­i­ca, which joined in the Blue­Green Alliance, call for new invest­ment.) An esti­mat­ed 700 water mains break every day across the coun­try. Some of the infra­struc­ture prob­lems are exac­er­bat­ed by cli­mate change and the result­ing destruc­tive storm patterns.
​"It's time to dou­ble down on our com­mit­ment to water pro­tec­tion and strong infra­struc­ture," says Blue­Green exec­u­tive direc­tor David Fos­ter. ​"Water main breaks and flood­ing come at a high cost to tax­pay­ers. Fix­ing our crum­bling infra­struc­ture now means avert­ing much high­er costs down the line."
There are also jobs doing research, such as a New York City-fund­ed enter­prise with City Col­lege of New York (CCNY), which is devel­op­ing an anaer­o­bic ammo­nia oxi­da­tion process. It will remove nitro­gen more effec­tive­ly from waste water, which could help pre­vent over­growth of algae and oth­er plants that leads to phe­nom­e­na like the Gulf of Mex­i­co's ​"dead zone." The process has the poten­tial to cut green­house gas emis­sions by half or more, and it will require more and more high­ly skilled work­ers. These work­ers are being brought into the devel­op­ment process by CCNY engi­neers, in a rare and exem­plary case of col­lab­o­ra­tion in tech­nol­o­gy development.
Thus, gov­ern­ment-spon­sored research becomes the basis for both a bet­ter envi­ron­ment and more and more skilled jobs. Europe, which devotes more fund­ing to such research, already leads the Unit­ed States in the sophis­ti­ca­tion of its water sys­tems and their workforce.
Clean water keeps peo­ple healthy, pro­vides an essen­tial resource for com­mu­ni­ties and indus­tries, and opens up new recre­ation­al oppor­tu­ni­ties that enable new busi­ness­es (i.e. new jobs).
Yet the Right fights the envi­ron­men­tal reg­u­la­tions that hold both pub­lic and pri­vate insti­tu­tions to a prop­er stan­dard. Con­trary to the usu­al right-wing asser­tions, these reg­u­la­tions more often than not help strength­en jobs and busi­ness­es. Envi­ron­men­tal reg­u­la­tions forced new invest­ment in coke plants, steel mills, paper mills, tex­tile fac­to­ries and count­less oth­er indus­tries that great­ly increase effi­cien­cy in the process.
The Blue­Green Alliance wants to fill the cur­rent gap between fund­ing and needs, esti­mat­ed by the Con­gres­sion­al Bud­get Office at $3 bil­lion to $19.4 bil­lion annu­al­ly for both clean and waste water projects. They want the fund­ing to buy Amer­i­can-made prod­ucts as a stim­u­lus to job cre­ation here (which will also ulti­mate­ly mean stronger mar­kets for imports as well).
The Blue­Green Alliance also pro­pos­es, among oth­er actions, restor­ing pro­tec­tions and reg­u­la­tions that have been weak­ened over the years, cre­at­ing a nation­al reg­istry of water main breaks, and bet­ter address­ing prob­lems of hot water released from pow­er plants.
All this will cre­ate a ​"green­er" econ­o­my that will also be eco­nom­i­cal­ly stronger, accord­ing to a recent study by Eco­nom­ic Pol­i­cy Insti­tute Senior Pol­i­cy Ana­lyst Ethan Pol­lack. Using Bureau of Labor Sta­tis­tics def­i­n­i­tions and fig­ures (which under­state the green econ­o­my effects), Pol­lack finds that
​

"

Green­er indus­tries grow faster than the over­all economy"
​

"

States with greater green inten­si­ty have gen­er­al­ly fared bet­ter in the cur­rent eco­nom­ic downturn"
Work­ers with a wide range of edu­ca­tion can find jobs in the new green economy
​

"

Man­u­fac­tur­ing plays a strong role in the green econ­o­my," account­ing for about dou­ble the share of jobs in the green econ­o­my com­pared to the over­all economy
There are wide­spread oppor­tu­ni­ties for growth in green jobs, not just in renew­able ener­gy (for exam­ple, half of water sys­tem jobs count as ​

"

green" in the BLS definition)
Gov­ern­ment, after all, does cre­ate real jobs. And both pub­lic invest­ments and reg­u­la­tions cre­ate not just a bet­ter life, but a stronger economy.
So why do Repub­li­cans so hate gov­ern­ment job cre­ation? And why don't Democ­rats more force­ful­ly defend it?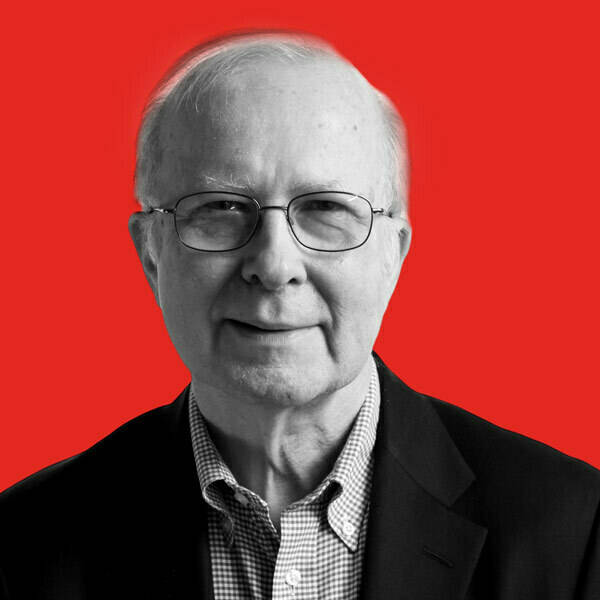 David Moberg, a senior edi­tor of In These Times, has been on the staff of the mag­a­zine since it began pub­lish­ing in 1976. Before join­ing In These Times, he com­plet­ed his work for a Ph.D. in anthro­pol­o­gy at the Uni­ver­si­ty of Chica­go and worked for Newsweek. He has received fel­low­ships from the John D. and Cather­ine T. MacArthur Foun­da­tion and the Nation Insti­tute for research on the new glob­al economy.