The Blue-Green Jobs That Romney Ignores
The Clean Water Act puts the lie to Mitt Romney's refrain that the government doesn't create jobs.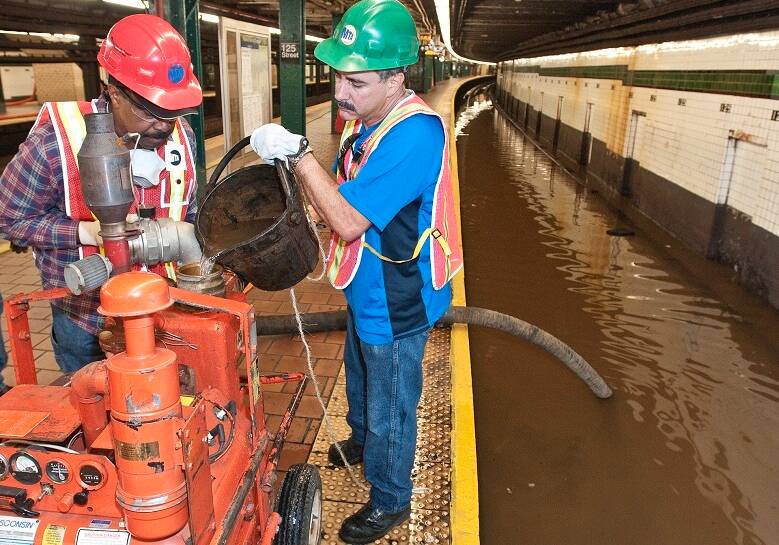 Forty years ago, the Clean Water Act went into effect, having been passed by Congress with overwhelming bipartisan support, an outcome that would be unthinkable in today's political climate. Although since weakened in the courts and sapped of funding by Republicans, the Act has dramatically cleaned up a resource that many analysts argue will be more critical than oil in the coming decades: our nation's water.
It also gives the lie to the Romney campaign's message that only the private sector – not the government – can create jobs. Obama knows better, as indicated by his proposals such as the stymied American Jobs Act, even if he does not always make the case as strongly as he could and should (notably in his second debate).
And the BlueGreen Alliance, linking labor and environmental groups, knows better, too. The group recently issued a 40th anniversary call for strengthening and more adequately funding the Clean Water Act.
Originally, the Act aimed to clean up – then keep clean – America's natural water system, which it has done fairly well. In the process it created – and keeps creating – real jobs: 20,000 to 26,700 new jobs for every $1 billion in investment, according to the Clean Water Council, an industry and engineering trade group.
In the meantime, a new need has arisen: The American Society of Civil Engineers gives a grade of D-minus to the nation's water infrastructure. There are potential jobs building and renovating the systems, as well as jobs running the systems (which is why many workers represented by the Utility Workers Union of America, which joined in the BlueGreen Alliance, call for new investment.) An estimated 700 water mains break every day across the country. Some of the infrastructure problems are exacerbated by climate change and the resulting destructive storm patterns.
​"It's time to double down on our commitment to water protection and strong infrastructure," says BlueGreen executive director David Foster. ​"Water main breaks and flooding come at a high cost to taxpayers. Fixing our crumbling infrastructure now means averting much higher costs down the line."
There are also jobs doing research, such as a New York City-funded enterprise with City College of New York (CCNY), which is developing an anaerobic ammonia oxidation process. It will remove nitrogen more effectively from waste water, which could help prevent overgrowth of algae and other plants that leads to phenomena like the Gulf of Mexico's ​"dead zone." The process has the potential to cut greenhouse gas emissions by half or more, and it will require more and more highly skilled workers. These workers are being brought into the development process by CCNY engineers, in a rare and exemplary case of collaboration in technology development.
Thus, government-sponsored research becomes the basis for both a better environment and more and more skilled jobs. Europe, which devotes more funding to such research, already leads the United States in the sophistication of its water systems and their workforce.
Clean water keeps people healthy, provides an essential resource for communities and industries, and opens up new recreational opportunities that enable new businesses (i.e. new jobs).
Yet the Right fights the environmental regulations that hold both public and private institutions to a proper standard. Contrary to the usual right-wing assertions, these regulations more often than not help strengthen jobs and businesses. Environmental regulations forced new investment in coke plants, steel mills, paper mills, textile factories and countless other industries that greatly increase efficiency in the process.
The BlueGreen Alliance wants to fill the current gap between funding and needs, estimated by the Congressional Budget Office at $3 billion to $19.4 billion annually for both clean and waste water projects. They want the funding to buy American-made products as a stimulus to job creation here (which will also ultimately mean stronger markets for imports as well).
The BlueGreen Alliance also proposes, among other actions, restoring protections and regulations that have been weakened over the years, creating a national registry of water main breaks, and better addressing problems of hot water released from power plants.
All this will create a ​"greener" economy that will also be economically stronger, according to a recent study by Economic Policy Institute Senior Policy Analyst Ethan Pollack. Using Bureau of Labor Statistics definitions and figures (which understate the green economy effects), Pollack finds that
​

"

Greener industries grow faster than the overall economy"
​

"

States with greater green intensity have generally fared better in the current economic downturn"
Workers with a wide range of education can find jobs in the new green economy
​

"

Manufacturing plays a strong role in the green economy," accounting for about double the share of jobs in the green economy compared to the overall economy
There are widespread opportunities for growth in green jobs, not just in renewable energy (for example, half of water system jobs count as ​

"

green" in the BLS definition)
Government, after all, does create real jobs. And both public investments and regulations create not just a better life, but a stronger economy.
So why do Republicans so hate government job creation? And why don't Democrats more forcefully defend it?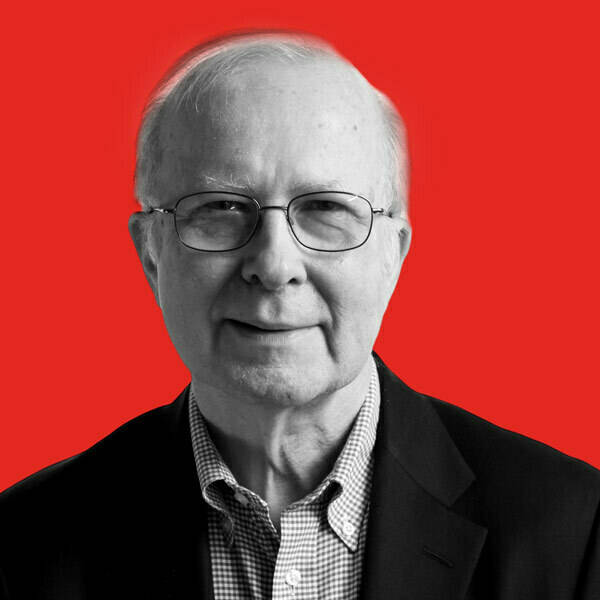 David Moberg, a former senior editor of In These Times, was on staff with the magazine from when it began publishing in 1976 until his passing in July 2022. Before joining In These Times, he completed his work for a Ph.D. in anthropology at the University of Chicago and worked for Newsweek. He received fellowships from the John D. and Catherine T. MacArthur Foundation and the Nation Institute for research on the new global economy.