The Class That Dare Not Speak its Name
The talk deemed too "political" for TED.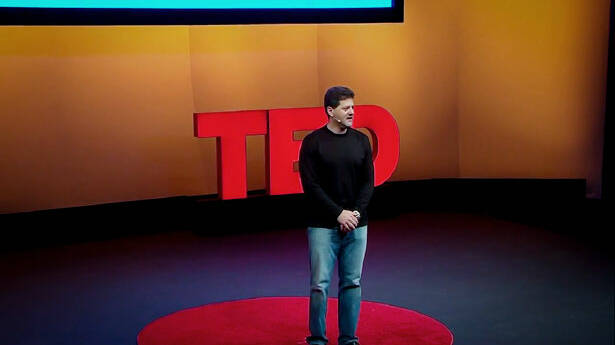 One sturdy axiom of our post-productive economic life is that the cohort of high-symbolic analysts who compulsively characterize themselves as creative are all but allergic to actual ideas. Take the ballyhooed TED (Technology, Education, Design) lecture series — a conclave of self-regarding New Economy pashas who strive mightily to impress each other in public for an admission fee of a cool $6,000 per head. In mid-May, the organizers of TED backed into a social-media firestorm by electing not to post online a brief talk by Nick Hanauer, a Seattle-based venture capitalist, advancing the heretical argument that wealthy investors do not, in fact, create jobs; rather, broadly distributed middle-class prosperity does. And since U.S. tax policies are steadily eroding the foundations of that prosperity, the last thing our sputtering economy needs is more tax cuts for the wealthy.
Hanauer gave his talk back in March, and then endured a weeks-long email exchange with Chris Anderson, who serves as the TED talks' ​"curator" (since the creative class could never retain anyone as commonplace as an administrator or Web programmer). As the exchange wore on, Anderson finally came out with the truth: TED wouldn't be adding Hanauer's speech to its prestigious line of Web talks because Hanauer's talk ​"would be unquestionably regarded as out and out political. We're in the middle of an election year in the U.S. Your argument comes down firmly on the side of one party."
While the general topic of economic inequality is urgent, Anderson explained that the partisan character of Hanauer's talk fell short of the group's lofty goal of addressing the issue ​"without stoking a tedious partisan rehash of all the arguments we hear every day in the mainstream media."
On May 17, the media furor surrounding the nonpublication of Hanauer's talk forced TED to relent and post it online. But Anderson's original objections still speak volumes about the unquestioned social prerogative and cognitive fancies that fuel TED-style business as usual. For starters, one may wonder just what ​"political party" and ​"mainstream media" has Anderson been dutifully heeding on behalf of his TED betters all this time. After all, the Democratic Party of Barack Obama has stoked higher levels of inequality of wealth and income than we saw during the Bush years – and as Anderson was patiently laying out his curating duties to Hanauer, Obama had recently signed into law the disgraceful JOBS Act, featuring needless tax giveaways to the Gilded Silicon Valley money class that throng to TED events.
More to the point, it's hard to credit Anderson's solicitude to sidestep the (unspecified) tedium of economic coverage within the media mainstream when one beholds the evasive blather of TED's own stable of business-themed online offerings. This includes, of course, the spiritual wisdom of the late global sweatshop client Steve Jobs, ​"How to Live Before You Die." Perhaps you'd like to sample the counsel of ​"positive psychology" specialist Shawn Achor, laying out ​"The Happy Secret to Better Work." For the cultured set, there's composer-cum-professor José Bowen hymning ​"Beethoven the Businessman." And for connoisseurs of, well, nothing in particular, there's hack libertarian economist Tyler Cowen holding forth on the dangers of storytelling (yes, really).
The subtexts of all these offerings, and countless other TED talks in the identical vein, are political, no matter what the self-appointed curators of our digital culture insist. Indeed, their sunny anodyne messages seem like a dispatch from an alternate universe, where no shuddering crisis in finance capitalism ever occurred, where international trade blocs are serenely on track, and mass unemployment and consumer debt are distant theoretical reveries.
And why not? TED's founder, after all, is Richard Saul Wurman, a high-powered L.A. architect who now occupies a 13-bedroom, 11-fireplace mansion with pink terrazzo floors in the tony moneyed preserve of Newport, R.I. An old stable on the site has been converted into — you guessed it — a conference center. And it's a safe bet no one there, or anywhere else in the TED-branded universe, will ever say a disparaging word about wealth inequality.