The Con Artistry of Charter Schools
Once an effort to improve public education, the charter school movement has transformed into a money-making venture.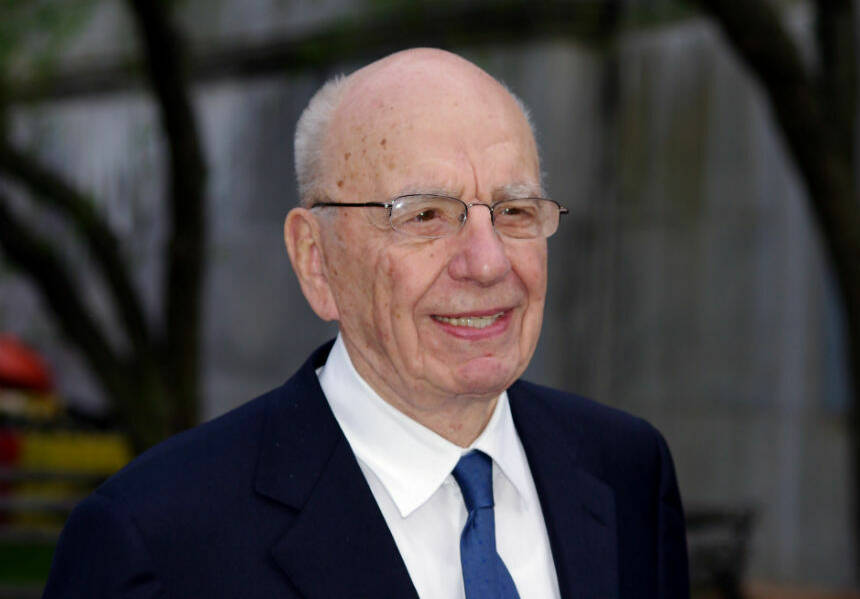 There's been a flood of local news sto­ries in recent months about FBI raids on char­ter schools all over the country.
'Instead, they divert public monies to pay their six-figure salaries; hire uncertified, transient, non-unionized teachers on the cheap; and do not admit (or fail to appropriately serve) students who are costly, such as those with disabilities.'
From Pitts­burgh to Baton Rouge, from Hart­ford to Cincin­nat­ti to Albu­querque, FBI agents have been bust­ing into schools, cart­ing off doc­u­ments and mak­ing arrests lead­ing to high-pro­file indictments.
​"The trou­bled Hart­ford char­ter school oper­a­tor FUSE was dealt anoth­er blow Fri­day when FBI agents served it with sub­poe­nas to a grand jury that is exam­in­ing the group's oper­a­tions. When two Courant reporters arrived at FUSE offices on Asy­lum Hill on Fri­day morn­ing, min­utes after the FBI's vis­it, they saw a woman feed­ing sheaves of doc­u­ments into a shred­der."—The Hart­ford Courant, July 18, 2014
​"The FBI has raid­ed an Albu­querque school just months after the state start­ed peer­ing into the school's finances. KRQE News 13 learned fed­er­al agents were there because of alle­ga­tions that some­one may have been tak­ing mon­ey that was meant for the class­room at the South­west Sec­ondary Learn­ing Cen­ter on Can­de­lar­ia, near Mor­ris in north­west Albu­querque … "—KRQE News 13, August 1 2014
​"Wednes­day evening's FBI raid on a char­ter school in East Baton Rouge is the lat­est item in a list of scan­dals involv­ing the orga­ni­za­tion that holds the char­ter for the Kenil­worth Sci­ence and Tech­nol­o­gy School. … Pel­i­can Edu­ca­tion­al Foun­da­tion runs the school and has ties to a fam­i­ly from Turkey. The school receives about $5,000,000 in local, state, and fed­er­al tax mon­ey. … the FBI raid­ed the school six days after the agency renewed the Baton Rouge school's char­ter through the year 2019."—The Advo­cate, Jan­u­ary 14, 2014
​"The state of Penn­syl­va­nia is bring­ing in the FBI to look into accu­sa­tions that a Pitts­burgh char­ter school [Urban Path­ways Char­ter School] mis­spent tens of thou­sands of tax­pay­er dol­lars on lux­u­ries such as fine-din­ing and retreats at exclu­sive resorts and spas."—CBS News Novem­ber 12, 2013
​"COLUM­BUS, OH — A fed­er­al grand jury has indict­ed four peo­ple, alleg­ing that they offered and accept­ed bribes and kick­backs as part of a pub­lic cor­rup­tion con­spir­a­cy in their roles as man­agers and a con­sul­tant for Arise! Acad­e­my, a char­ter school in Day­ton, Ohio." —FBI Press Release, June 2014
What's going on here?
Char­ter schools are such a rack­et, across the nation they are attract­ing spe­cial atten­tion from the FBI, which is work­ing with the Depart­ment of Education's inspec­tor gen­er­al to look into alle­ga­tions of char­ter-school fraud.
One tar­get, cov­ered in an August 12 sto­ry in The Atlantic, is the secre­tive Turk­ish cler­ic, Fethul­lah Gulen, who runs the largest char­ter-school chain in the Unit­ed States.
The Atlantic felt com­pelled to note, repeat­ed­ly, that it would be xeno­pho­bic to sin­gle out the Gulen schools and their mys­te­ri­ous Mus­lim founder for lack of trans­paren­cy and the mis­use of pub­lic funds.
​"It isn't the Gulen move­ment that makes Gulen char­ters so secre­tive," writes The Atlantic​'s Scott Beauchamp, ​"it's the char­ter move­ment itself."
Kris­ten Buras, asso­ciate pro­fes­sor of edu­ca­tion poli­cies at Geor­gia State Uni­ver­si­ty, agrees.
​"Orig­i­nal­ly, char­ter schools were con­ceived as a way to improve pub­lic edu­ca­tion," Buras says. ​"Over time, how­ev­er, the char­ter school move­ment has devel­oped into a mon­ey-mak­ing venture."
Over the last decade, the char­ter school move­ment has mor­phed from a small, com­mu­ni­ty-based effort to fos­ter alter­na­tive edu­ca­tion into a nation­al push to pri­va­tize pub­lic schools, pushed by free-mar­ket foun­da­tions and big edu­ca­tion-man­age­ment com­pa­nies. This trans­for­ma­tion opened the door to prof­it-seek­ers look­ing for a way to cash in on pub­lic funds.
In 2010, Rupert Mur­doch, whose News Corp. has been an ALEC mem­ber, declared for-prof­it K‑12 pub­lic edu­ca­tion ​"a $500 bil­lion sec­tor in the U.S. alone that is wait­ing des­per­ate­ly to be transformed."
The trans­for­ma­tion has begun.
​"Edu­ca­tion entre­pre­neurs and pri­vate char­ter school oper­a­tors could care less about inno­va­tion," says Buras. ​"Instead, they divert pub­lic monies to pay their six-fig­ure salaries; hire uncer­ti­fied, tran­sient, non-union­ized teach­ers on the cheap; and do not admit (or fail to appro­pri­ate­ly serve) stu­dents who are cost­ly, such as those with disabilities."
Rebec­ca Fox Blair, a teacher who helped to found a small, alter­na­tive high school pro­gram in Monona, Wis­con­sin, says she was struck by the mas­sive change in the char­ter school move­ment when she attend­ed a nation­al char­ter school con­fer­ence recently.
​"It's all these huge oper­a­tors, and they look down on schools like ours," she says. ​"They call us the ​'mom and pop' schools."
There are now more than 6,000 pub­licly fund­ed char­ter schools in the Unit­ed States — a more than 50 per­cent increase since 2008.
Over that same peri­od, ​"near­ly 4,000 tra­di­tion­al pub­lic schools have closed," writes Stan Karp, an edi­tor of Rethink­ing Schools. ​"This rep­re­sents a huge trans­fer of resources and stu­dents from our pub­lic edu­ca­tion sys­tem to the pub­licly fund­ed but pri­vate­ly man­aged char­ter sector."
And all that mon­ey has attract­ed some unscrupu­lous operators.
Michael Sharpe, the dis­graced CEO of the FUSE char­ter school in Hart­ford, admit­ted in court to fak­ing his aca­d­e­m­ic cre­den­tials and hid­ing the fact that he was a two-time felon who had been con­vict­ed of embez­zle­ment and served five years in prison as a result. When he was indict­ed he was liv­ing in a Brown­stone paid for by his char­ter school man­age­ment com­pa­ny, where he kept a ten­ant whom he charged rent.
Scott Glas­rud, the CEO of South­west Learn­ing Cen­ters in Albu­querque, a group of four schools includ­ing an ele­men­tary school and a flight acad­e­my, was earn­ing $210,000 a year, as well as addi­tion­al com­pen­sa­tion for a con­tract he made with his own avi­a­tion com­pa­ny to lease planes to the flight school he administered.
But these are small-time oper­a­tors com­pared with Ronald Packard, the CEO of K12, Inc., the scan­dal-plagued online char­ter school com­pa­ny. Packard's salary was $4.1 mil­lion in 2013.
K12 has been charged with attempt­ing to fal­si­fy records, using unqual­i­fied teach­ers, and book­ing class­es of more than 100 stu­dents by state inves­ti­ga­tors in Flori­da.
Edu­ca­tion reporter Jen­nifer Berk­shire, aka EduShys­ter, shared Morn­ingstar data on her blog show­ing that between 2012 and 2013, exec­u­tive com­pen­sa­tion at K12 grew by $11,399,514. In 2012, exec­u­tives at K12 earned a total of $9,971,984 in com­pen­sa­tion. Last year that fig­ure jumped to $21,371,498.
​"Accord­ing to a law­suit filed in US dis­trict court this spring," Berk­shire writes, ​"Packard know­ing­ly inflat­ed the val­ue of K12 stock by mak­ing *over­ly pos­i­tive state­ments* about the com­pa­ny, its per­for­mance and its prospects, then cashed out, caus­ing his per­son­al num­bers to add up to the tune of $6.4 mil­lion large."
As a mem­ber of the Amer­i­can Leg­isla­tive Exchange Coun­cil (ALEC), K12 has helped pushed leg­is­la­tion to replace bricks and mor­tar class­rooms with com­put­ers and replace actu­al teach­ers with ​"vir­tu­al" teach­ers, gen­er­at­ing enor­mous prof­its from its tax­pay­er-financed schools.
ALEC added K12 to its cor­po­rate board of direc­tors just before its nation­al con­ven­tion in Dal­las at the end of July.
At the Dal­las meet­ing, ALEC also trum­pet­ed the launch of a new char­ter school work­ing group. Among the mea­sures the group discussed:
Leg­is­la­tion to exempt char­ter school teach­ers from state teacher cer­ti­fi­ca­tion require­ments, and allow for char­ter schools to be their own local edu­ca­tion authority.
A bill to gives char­ter schools the right of first refusal to pur­chase or lease all or part of unused pub­lic school prop­er­ties at or below mar­ket val­ue, and avoid tax­es and fees.
A con­tro­ver­sial mea­sure pro­posed by Scott Walk­er in Wis­con­sin to cre­ate a statewide char­ter school autho­riz­ing board, bypass­ing local author­i­ty over char­ter schools, even as char­ters drain funds from local districts.
New Orleans, the nation's first all-char­ter school dis­trict, is the test­ing ground for char­ter school expansion.
Buras, the author of Char­ter Schools, Race, and Urban Space: Where the Mar­ket Meets Grass­roots Resis­tance, has been engaged in research on New Orleans for the past decade.
​"Char­ter advo­cates claim that edu­ca­tion ​'reform' in New Orleans is a glow­ing suc­cess and should be repli­cat­ed nation­al­ly," says Buras. ​"What the pub­lic real­ly needs to know is this: Char­ter school reform in New Orleans is a hus­tle, a sham."
When the state-run New Orleans Recov­ery School Dis­trict assumed con­trol of New Orleans pub­lic schools, vet­er­an teach­ers were fired and their col­lec­tive bar­gain­ing agree­ment was nul­li­fied. Since 2005, Buras says, the scale used in Louisiana to assess pub­lic school achieve­ment has been manip­u­lat­ed ​"in an attempt to con­trive char­ter school success."
In Detroit, anoth­er seat of school pri­va­ti­za­tion and aus­ter­i­ty, char­ter schools have also meant lucra­tive con­tracts for pri­vate oper­a­tors, and aus­ter­i­ty for teach­ers and kids, says Tom Pedroni, asso­ciate pro­fes­sor in the col­lege of edu­ca­tion at Wayne State University.
The Detroit Free Press pub­lished a series of arti­cles on waste of tax dol­lars and ques­tion­able finan­cial deal­ings by char­ter school offi­cials and boards.
​"One school bought use­less wet­lands. Oth­ers over­paid — by a lot — for their school prop­er­ty. And anoth­er gave its admin­is­tra­tor a sev­er­ance worth more than a half mil­lion dol­lars," the Free Press report­ed on June 22.
Michi­gan's largest char­ter-school man­age­ment com­pa­ny charges jaw-drop­ping rents to its schools, the Free Press report­ed — as much as $1 mil­lion a year for schools in finan­cial­ly strapped Detroit. Two-thirds of the Nation­al Her­itage Acad­e­my schools across the state ​"pay as much in rent as ten­ants in Detroit's Ren­nais­sance Cen­ter, with its expan­sive views of the Detroit Riv­er," the paper found.
​"In Michi­gan, 80 per­cent of char­ter schools are run by for-prof­it edu­ca­tion­al man­age­ment orga­ni­za­tions," says Pedroni. ​"Char­ter school autho­riz­ers — typ­i­cal­ly uni­ver­si­ties, com­mu­ni­ty col­leges, and pub­lic school dis­tricts — build very close and finan­cial­ly lucra­tive rela­tion­ships with these organizations."
​"Whistle­blow­ing, or even mild­ly ques­tion­ing, board mem­bers typ­i­cal­ly are quick­ly dis­missed by the char­ter autho­riz­ers," says Pedroni. ​"In the end, pri­vate inter­ests and autho­riz­ers do quite well. Chil­dren, their com­mu­ni­ties, and teach­ers do not."
Rid­ing the wave of pro-pri­va­ti­za­tion, right-wing pro­pa­gan­da that pub­lic schools have ​"failed" and need to be turned over to pri­vate busi­ness oper­a­tors, char­ter school lob­by­ists, work­ing with ALEC, have been able to get leg­is­la­tion passed to allow them to open schools all over the coun­try that take pub­lic funds but skip the kind of over­sight that reg­u­lar pub­lic schools must sub­mit to.
The results are being col­lect­ed as evi­dence by the FBI.
Reprint­ed with per­mis­sion from The Pro­gres­sive. This report was made pos­si­ble by a gen­er­ous grant from the Voqal Fund.