The Cult of the Selfish
When did America lose sight of the common good?
Last week, in an exam­ple of what makes Amer­i­ca beau­ti­ful, sev­er­al strangers rushed to the aid of a New York City con­struc­tion work­er trapped in a burn­ing fifth-floor apart­ment. The res­cuers hoist­ed a lad­der up a fire escape and extend­ed it to the smoky win­dowsill where the vic­tim clung.
Denying food to the hungry, chemo to the cancer-stricken? That is not American. That is what ruthless dictators do. That is the stuff of Kim Jong-il. That is not how Americans treat each other.
One of the rook­ie res­cuers risked his life clam­ber­ing across the lad­der-bridge four sto­ries high and grab­bing the vic­tim as he dropped from the window.
A group of unre­lat­ed men coop­er­at­ed to save the life of a fel­low human. That is the best of Amer­i­ca. That is what Amer­i­cans aspire to be — par­tic­i­pants in a human com­mu­ni­ty that works togeth­er to ben­e­fit all, to advance every­one. But the Amer­i­can ide­al of broth­er­hood from sea to shin­ing sea is under attack.
A cult of the self­ish relent­less­ly assails the val­ue of Amer­i­can com­mu­ni­ty. And now, the cult's cru­el cam­paign of civic mean­ness is achiev­ing trag­ic vic­to­ries. Just last week, for exam­ple, it suc­ceed­ed in get­ting a bill passed in the U.S. House of Rep­re­sen­ta­tives that would slash fund­ing for food stamps by $40 bil­lion—tak­ing milk from the mouths of mil­lions of babes in the rich­est coun­try in the world. Also, it secured pas­sage of a bill in the House that would de-fund the Afford­able Care Act, thus deny­ing health care — and in some cas­es life itself — to mil­lions of unin­sured Americans.
Deny­ing food to the hun­gry, chemo to the can­cer-strick­en? That is not Amer­i­can. That is what ruth­less dic­ta­tors do. That is the stuff of Kim Jong-il. That is not how Amer­i­cans treat each other.
It is, how­ev­er, exact­ly what the cult of the self­ish is seek­ing. It wants an Amer­i­ca with­out com­mu­ni­ty, where every­one is out for him­self. Alone. Self-seek­ing. Self-deal­ing. In that world, the CEO who suc­ceeds did it all by him­self — no cred­it should be giv­en to ded­i­cat­ed work­ers or com­mu­ni­ty tax breaks or fed­er­al copy­right pro­tec­tions. Sim­i­lar­ly, in that world, the work­er who is laid off has no one to blame but him­self, not a crash on Wall Street, not the fail­ure of a CEO to prop­er­ly mar­ket prod­ucts, not a tech­no­log­i­cal transformation.
Decades ago, these scam artists tried to per­suade Great Depres­sion vic­tims that their job­less­ness was their own, indi­vid­ual faults, not a result of the 1929 Black Fri­day mar­ket cat­a­stro­phe. They're resur­gent now, try­ing to blame the 2008 Wall Street deba­cle on indi­vid­ual mort­gage hold­ers. They con­tend those work­ing 40 hours a week for min­i­mum wage deserve an income too pal­try to pay for food and shel­ter. They insist that Social Secu­ri­ty and Medicare be slashed, and if that means work­ers who paid into the pro­grams their entire lives must live on cat food in retire­ment, well, that's their indi­vid­ual fault.
What's fright­en­ing is how close they're get­ting to what they want — a coun­try in which the rich get rich­er and every­one else blames them­selves for falling behind.
Between 2009 and 2012, income for the top 1 per­cent rose 31.4 per­cent, climb­ing near­ly 20 per­cent last year alone. Mean­while, the non-rich suf­fered. A cen­sus report released last week showed that medi­an house­hold income declined by more than $5,000 between 1999 and 2012. Aver­age Amer­i­cans work as hard and as long as they did a quar­ter cen­tu­ry ago, but they're poor­er, their net worth about 6 per­cent low­er.
Income inequal­i­ty has returned to 1928 lev­els. And it's worst for the poor. Offi­cial­ly, 15 per­cent of Amer­i­cans—46.5 mil­lion cit­i­zens of the rich­est coun­try in the world — live in pover­ty. That's a 2.5 per­cent­age point rise in pover­ty since the reces­sion began.
Amer­i­cans know it. Few­er now describe them­selves as mid­dle class. Last year, a record high 8.4 per­cent of Amer­i­cans called them­selves ​"low­er class" in the Gen­er­al Social Sur­vey, con­duct­ed annu­al­ly over four decades by the inde­pen­dent research orga­ni­za­tion NORC at the Uni­ver­si­ty of Chicago.
This is hap­pen­ing even though Amer­i­ca is rich. Even though Amer­i­can work­ers' pro­duc­tiv­i­ty con­tin­ues to rise steadi­ly. Even though Amer­i­can cor­po­ra­tions are huge­ly prof­itable, with nine of the world's 10 most valu­able com­pa­nies Amer­i­can. The mid­dle class is get­ting crushed even as those at the top are get­ting richer.
The NORC sur­vey showed a dis­qui­et­ing lev­el of res­ig­na­tion to all of this — a trag­ic belief that it won't change. Few­er than 55 per­cent of Amer­i­cans, the low­est lev­el ever, agreed that ​"peo­ple like me and my fam­i­ly have a good chance of improv­ing our stan­dard of liv­ing." That is far too many Amer­i­cans swal­low­ing the argu­ment of the cult of the selfish.
It does not have to be this way. Amer­i­ca can afford to feed its cit­i­zens and pro­vide them with health insur­ance. It can pro­vide decent pub­lic edu­ca­tion, good roads, Social Secu­ri­ty and Medicare. Amer­i­cans can help each oth­er suc­ceed. Amer­i­cans want to help each oth­er so the whole coun­try can move for­ward togeth­er. That is the Amer­i­can way.
Amer­i­cans can't let the cult of the self­ish pre­vail. As they did in the 1930s when Amer­i­cans cre­at­ed Social Secu­ri­ty, facil­i­tat­ed union­iza­tion and strict­ly reg­u­lat­ed banks, Amer­i­cans must demand that the wealthy and cor­po­ra­tions pay their fair share and that social wel­fare retain pri­ma­cy over self-interest.
Amer­i­cans don't turn their backs on fire vic­tims. Amer­i­cans don't allow their neigh­bors' chil­dren to go hun­gry. They don't believe a fel­low Amer­i­can should die for lack of health insur­ance. Amer­i­cans believe the guy down the street who works 40 hours a week should be paid enough to house himself.
Amer­i­cans believe in the respon­si­bil­i­ty and ben­e­fits of broth­er­hood. They must make true the words of their nation­al hymn:
​"Amer­i­ca! America!
God shed his grace on thee
Till self­ish gain no longer stain
The ban­ner of the free!"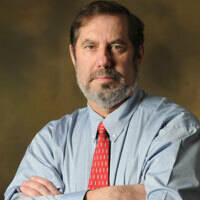 Leo Ger­ard is inter­na­tion­al pres­i­dent of the Unit­ed Steel­work­ers Union, part of the AFL-CIO. The son of a union min­er; Ger­ard start­ed work­ing at a nick­el smelter in Sud­bury, Ontario, at age
18
, and rose through the union's ranks to be appoint­ed the sev­enth inter­na­tion­al pres­i­dent Feb.
28
,
2001
. For more infor­ma­tion about Ger­ard, vis­it
usw​.org
.