The Dark Side of the Bright Side
In her new book, Barbara Ehrenreich traces the origins of contemporary optimism.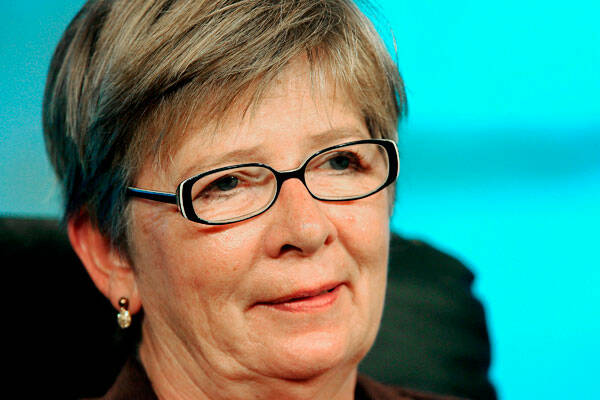 In her new book Bright-Sided: How the Relent­less Pro­mo­tion of Pos­i­tive Think­ing Has Under­mined Amer­i­ca (Metropolitan/​Holt, Octo­ber 2009), Bar­bara Ehren­re­ich traces the ori­gins of con­tem­po­rary opti­mism from nine­teenth-cen­tu­ry heal­ers to twen­ti­eth-cen­tu­ry push­ers of con­sumerism. She explores how that cul­ture of opti­mism pre­vents us from hold­ing to account both cor­po­rate heads and elect­ed officials.
If you want to have a compliant populace, what could be better than to say that everyone has to think positively and accept that anything that goes wrong in their lives is their own fault?
Man­u­fac­tured opti­mism has become a method to make the poor feel guilty for their pover­ty, the ill for their lack of health and the vic­tims of cor­po­rate lay­offs for their inabil­i­ty to find worth­while jobs. Megachurch­es preach the ​"gospel of pros­per­i­ty," exhort­ing poor peo­ple to visu­al­ize finan­cial suc­cess. Cor­po­ra­tions have aban­doned ratio­nal deci­sion-mak­ing in favor of charis­mat­ic leadership.
This mania for look­ing on the bright side has giv­en us the present finan­cial col­lapse; opti­mistic busi­ness lead­ers – assist­ed by rosy-eyed pol­i­cy­mak­ers – made very bad decisions.
In These Times recent­ly spoke with her about our pen­chant for fool­ish optimism.
Is pro­mot­ing opti­mism a mech­a­nism of social con­trol to keep the sys­tem in balance?
If you want to have a com­pli­ant pop­u­lace, what could be bet­ter than to say that every­one has to think pos­i­tive­ly and accept that any­thing that goes wrong in their lives is their own fault because they haven't had a pos­i­tive enough atti­tude? How­ev­er, I don't think that there is a cen­tral com­mit­tee that sits there say­ing, ​"This is what we want to get peo­ple to believe."
It took hold in the Unit­ed States because in the ​'80s and ​'90s it became a busi­ness. You could write a book like Who Moved My Cheese?, which is a clas­sic about accept­ing lay­offs with a pos­i­tive atti­tude. And then you could count on employ­ers to buy them up and dis­trib­ute them free to employees.
So this picks up more in the ear­ly ​'80s and even more so in the ​'90s when glob­al­iza­tion real­ly took off?
I was look­ing at the age of lay­offs, which begins in the ​'80s and accel­er­ates. How do you man­age a work­force when there is no job secu­ri­ty? When there is no reward for doing a good job? When you might be laid off and it might not have any­thing to do with per­for­mance? As that began to hap­pen, com­pa­nies began to hire moti­va­tion­al speak­ers to come in and speak to their people.
Couldn't this pos­i­tive think­ing be what cor­po­rate cul­ture wants every­one to believe, but at the top, peo­ple are still total­ly rational?
That is what I was assum­ing when I start­ed this research. I thought, ​"It's got to be ratio­nal at the top. Some­one has to keep an eye on the bot­tom line." His­tor­i­cal­ly, the sci­ence of man­age­ment was that in a ratio­nal enter­prise, we have spread­sheets, we have deci­sion-trees and we base deci­sions on care­ful analysis.
But then all that was swept aside for a new notion of what man­age­ment is about. The word they use is ​"lead­er­ship." The CEO and the top peo­ple are not there so much to ana­lyze and plan but to inspire peo­ple. They claimed to have this uncan­ny abil­i­ty to sense oppor­tu­ni­ties. It was a shock, to find the extent to which cor­po­rate cul­ture has been infil­trat­ed not only by pos­i­tive think­ing, but by mys­ti­cism. The idea is that now things are mov­ing so fast in this era of glob­al­iza­tion, that there's no time to think any­more. So you increas­ing­ly find CEOs gath­er­ing in sweat lodges or drum­ming cir­cles or going on ​"vision quests" to get in touch with their inner-Genghis Khan or what­ev­er they were look­ing for.
The same things are hap­pen­ing in for­eign pol­i­cy. We've aban­doned a sense of real­ism. You had this with Bush and also with Oba­ma, although he is more real­is­tic. Is there a con­nec­tion between opti­mism and the growth of empire?
In the ​'80s, Rea­gan pro­mot­ed the idea that Amer­i­ca is spe­cial and that Amer­i­cans were God's cho­sen peo­ple, des­tined to pros­per, much to the envy of every­body else in the world. Sim­i­lar­ly, Bush thought of him­self as the opti­mist-in-chief, as the cheer­leader – which had been his job once in col­lege. This is very sim­i­lar to how CEOs are com­ing to think of them­selves: as peo­ple whose job is to inspire oth­ers to work hard­er for less pay and no job security.
Would you say that Oba­ma is our cheerleader-in-chief?
I haven't sort­ed it out. He talks a lot about hope. And as a cit­i­zen I'd rather not hear about ​"hope," I'd rather hear about ​"plans." Yet he does strike me as a ratio­nal per­son, who thinks through all pos­si­bil­i­ties and alternatives.
You write about the sci­ence of pos­i­tive think­ing hav­ing tak­en root at Ivy League uni­ver­si­ties. It's amaz­ing to me that a course in hap­pi­ness at Har­vard would draw almost 900 students.
That was in 2006. And these cours­es have spread all over the coun­try – cours­es in pos­i­tive psy­chol­o­gy where you spend time writ­ing let­ters of grat­i­tude to peo­ple in your fam­i­ly, let­ters of for­give­ness (whether or not you send them doesn't mat­ter), get­ting in touch with your hap­py feel­ings, and I don't think that's what high­er edu­ca­tion should be about. Peo­ple go to uni­ver­si­ties to learn crit­i­cal think­ing, and pos­i­tive think­ing is anti­thet­i­cal to crit­i­cal thinking.
You have writ­ten a lot about Calvin­ism. Is it cor­rect to say you have a deep prob­lem with Calvinism?
In explor­ing why Amer­i­ca became the birth­place of pos­i­tive think­ing, I come up with an expla­na­tion that is quite sym­pa­thet­ic to the ear­ly pos­i­tive thinkers. Pos­i­tive think­ing ini­tial­ly rep­re­sent­ed a revolt against the dom­i­nant Calvin­ist stream of Protes­tantism in Amer­i­ca in the late 18th and ear­ly 19th cen­turies. That kind of Calvin­ism was dri­ving peo­ple crazy, lit­er­al­ly. To think that you were a sin­ner, that your entire exis­tence for all eter­ni­ty would be one of tor­ment in hell. It caused depres­sion. It caused phys­i­cal ail­ments. It was a night­mare. So you got some peo­ple in the ear­ly- and mid- 19th cen­tu­ry that said, ​"Wait a minute, things aren't so bad." Ralph Wal­do Emer­son would prob­a­bly be the best known example.
Couldn't you go back far­ther to the Enlight­en­ment – the ulti­mate opti­mistic phi­los­o­phy? Our found­ing fathers were very informed by that. Is that a kind of opti­mism that you endorse? And ulti­mate­ly what's dif­fer­ent between the pur­suit of hap­pi­ness as a man­i­fes­ta­tion of opti­mism and the cur­rent opti­mism that you're talk­ing about?
When the found­ing fathers under­took the Rev­o­lu­tion­ary War, they didn't say, ​"We are going to win because we are visu­al­iz­ing vic­to­ry." They knew per­fect­ly well that they could lose and be hanged as trai­tors. It took exis­ten­tial courage to say: ​"We are going to under­take this strug­gle with­out know­ing whether we will win, but we're just going to damn well die trying."
So, where does this shift come from?
The shift had a lot to do with down-siz­ing, when cor­po­ra­tions grabbed onto it as a means of sooth­ing their dis­grun­tled work­force. The alter­na­tive is real­ism. Let's think about what's actu­al­ly going on: let's get all the data we can; see what our options are; and fig­ure out how to solve this prob­lem. It sounds so trite and sim­ple-mind­ed, but that's not how the think­ing has been.
Is the pro­gres­sive move­ment infect­ed by bright-sidedness?
Pro­gres­sives are not immune to this. I remem­ber Mike Har­ring­ton [a founder of the Demo­c­ra­t­ic Social­ists of Amer­i­ca] as a pub­lic speak­er and he always, always end­ed on an upbeat note. No mat­ter what was going on, he would end by say­ing there was a huge open­ing for the left. Today, I don't know if we can do it. But we have no choice but to try.
You mean we need to have opti­mism, but ground­ed in reality?
I don't call it opti­mism. I call it deter­mi­na­tion. One of the things I've devot­ed so much time to has had to do with pover­ty, class and inequal­i­ty. Those things are not going to go away in my life­time, but it won't be for my lack of try­ing. And that's a dif­fer­ent kind of spir­it than optimism.
Some will say your approach is ratio­nal, incre­men­tal and just not excit­ing. How would you respond to that?
I don't think mine is an arid, over­ly intel­lec­tu­al approach. Con­sid­er what we're up against on the eco­nom­ic and envi­ron­men­tal front. Huge num­bers of peo­ple are not get­ting by. There are the eco­log­i­cal threats to the human species. Let's do some­thing about it. What could be more irre­spon­si­ble than to say, ​"If we just think it's going to be alright, it's going to be alright."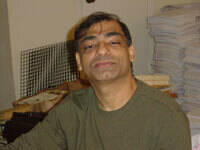 Anis Shiv­ani
is writ­ing a book called
Amer­i­can Fic­tion in Decline: Pub­lish­ing in an Age of Anx­i­ety
. His book
Ana­to­lia and Oth­er Sto­ries
is being pub­lished by Black Lawrence Press in October.