The Drone Boom
A report from the unmanned systems industry convention, where everyone's upbeat (just don't say 'drone').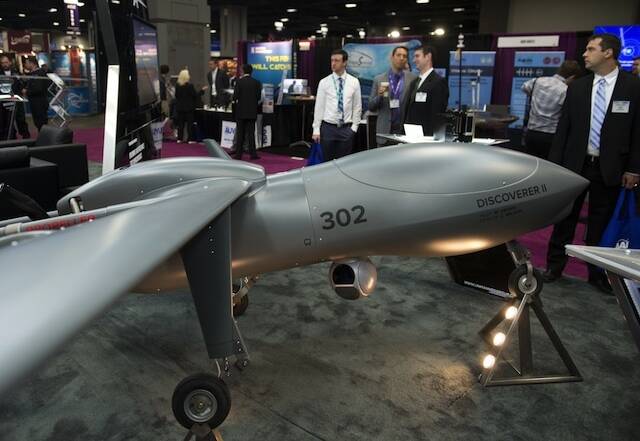 The drone lobby really doesn't like the word ​"drone."
Industry leaders are intent on improving the public image of their products, which tend to evoke covert military action, assassinations and fears of government surveillance that span the political spectrum.
When I say it in an interview with Michael Toscano, president and CEO of the Association of Unmanned Vehicle Systems International (AUVSI), he immediately corrects me.
​"We don't call them drones," says Toscano, who has led the largest trade association for companies in the growing drone industry since 2008. ​"When most people hear the word ​'drone,' you think military, you think hostile, you think large and you think autonomous. There's a total misconception. And every time the media uses it, you're not portraying good information."
The AUVSI, which has gained prominence in recent years and now benefits from ties to the 80-member Unmanned Systems Caucus on Capitol Hill, wants to make this point very clear. At the organization's annual convention this week in Washington, D.C., the word ​"drone" is hard to spot in the hundreds of exhibits from companies like Boeing and Lockheed Martin and iRobot (maker of the Roomba, an autonomous vacuum cleaner). Even the Wi-Fi password in the press center is ​"DONTSAYDRONES."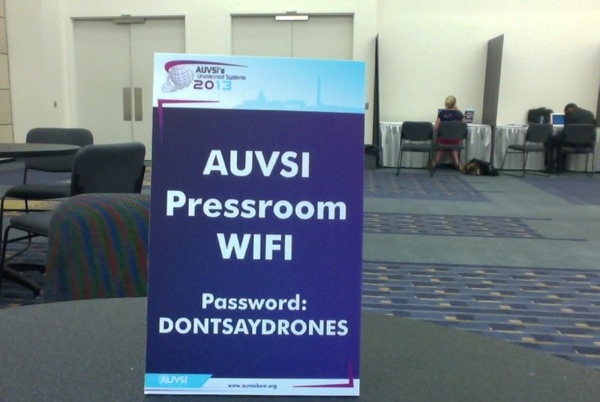 Industry leaders prefer terms like ​"unmanned aerial systems," ​"unmanned aerial vehicles" or ​"unmanned systems." According to Toscano, this is a matter of linguistic precision. The word ​"drone," according to Merriam-Webster, refers only to the unmanned vehicle itself, while, Toscano explains, drone technology is ultimately a system featuring multiple components that depends on some degree of human input.
But it's clear that there's more to this than just dictionary definitions. Industry leaders are intent on improving the public image of their products, which tend to evoke covert military action, assassinations and fears of government surveillance that span the political spectrum. These are, in fact, the most prominent uses for UAVs, which originated in the American military. But the industry wants lawmakers, media and the general public to know that drones are not just flying death robots zooming around for prey in the borderlands of Pakistan and Afghanistan; they are also a state of the art, multi-purpose technology capable of harnessing and unleashing human ingenuity.
​"We are constantly exploring and trying to expand our capabilities, and in doing so, we push the bounds of which human beings are capable," Toscano says. ​"On a daily basis, we send men and women into harm's way, whether it's in a military application or a natural disaster or research, whether it's a thousand feet below the surface or in the air. And what we find in many cases is that the weak link in all of these systems is the limitations of the human being. So [unmanned technology] allows us to do what we want to do in a much more effective and efficient manner."
Drone-makers have a strong financial incentive to recoup their product's image: There is a growing industry around adapting unmanned systems technology for commercial use. Congress recently directed the Federal Aviation Authority to create regulations governing the introduction of drones into the national airspace by 2015. As the FAA drafts those rules, a wide array of companies hopes to take advantage of the commercial market. As the drone market prepares to expand into a more liberalized airspace, 37 states have applied to host one of six planned FAA test and research sites, which the agency is expected to announce by the end of the year.
Many of these commercial uses are hard to quibble with. The biggest domestic use of UAVs could be for precision agriculture, a field which Toscano says could eventually occupy 80 percent of the industry's UAVs. Farm robots would monitor crops, eliminating waste and boosting agricultural production. Drones could also be used for search-and-rescue missions after natural disasters. They could also help provide scientific research, reaching extreme terrain like volcanoes or the Arctic and compiling data more effectively than manned vehicles.
A more controversial market the drone industry wants to tap is law enforcement — an idea that has already sparked backlash over privacy concerns. The ACLU argues that ​"routine aerial surveillance would profoundly change the character of public life in America." Forty-three state legislatures have introduced bills to limit unmanned aerial systems, with eight of those bills passing.
Of course, the potential domestic utility of drones does not mean that the military has any plans to curb its current usage. And right now, the crucial distinction between military and non-military use is that the former is far more technically advanced. UAV enthusiasts can wax poetic about drones being able to perform all sorts of day-to-day tasks in the future—delivering pizza, for instance—but the U.S. military is still the most active user of the technology, and is likely to remain so. One industry forecast estimates that while the total UAS market could be worth $89 billion by 2023, the commercial market will make up only 2 percent of that. The Pentagon reportedly has a fleet of around 7,000 UAVs, far exceeding any other competitor. In sessions at the convention and in interviews with In These Times, representatives of both the military and the major drone manufacturers said they foresee UAVs playing a prominent role in U.S. military operations for the long run.
The prospect of defense cuts does not substantially alter the utility of UAVs, says Doug Hardison, strategic development manager at General Atomics. His company manufactures the MQ-1 Predator and MQ-9 Reaper drones, two of the models favored by the Obama administration to carry out its strikes, which mostly take place in Afghanistan, Pakistan and Yemen.
​"We've been at war for 10 to 12 years, and we're pulling back out," Hardison says. ​"You've got the Arab Spring going on, you've got a lot of uncertainty, some ongoing crises, and some potential crises out there. The only way that our nation can stay ahead of those kinds of crises is to be able to see and hear what's going on around the world. … We can respond before a crisis starts. So in the next 1 to 5 years — and really 1 to 10 years depending on where the world goes — that's where we see value for the products we build."
Although drone strikes by the CIA and the Air Force began under the Bush administration, they have skyrocketed under the Obama administration, which views them as a critical counterterrorism tool. The Army also increasingly uses drones for intelligence, surveillance and reconnaissance (ISR).
Now, the Navy has begun incorporating drones into its arsenal, through its new Unmanned Aviation and Strike Weapons division (whose logo features a Grim Reaper). Last month, a Navy drone successfully landed aboard a carrier for the first time.
During a speech at the convention, Rear Admiral Mathias Winter, program executive officer of the Navy's drone division, laid out plans to expand drone usage over the next decade. ​"We do it because we have a responsibility to provide domain awareness in a maritime environment," said Winter. The Navy is at work developing its next generation of carrier-based drones, which could be ready by 2019.
As UAV military technology becomes more advanced, foreign militaries have begun adopting it. General Atomics, for instance, has already sold drones to the United Kingdom and Italy, and has demonstrated them for Australia and Canada. France is also on the verge of a deal to purchase Reaper drones. Last week, an Israeli drone strike reportedly killed five people in Egypt's Sinai Peninsula. China also has a burgeoning UAV industry, represented at the convention by the Ewatt company, which recently announced its plans to build an $80 million plant. Among many other concerns, drone critics often point to the dangerous long-term implications of the proliferation of unmanned technology. Eventually, they say, we could be living in a world where countries regularly use drones for surveillance and killing missions, breeding a risky cycle of instability.
But these kinds of critiques aren't of primary concern to AUSVI, a trade association whose very mission is to promote unmanned technology and sustain the growth of the industry.
​"If people misuse any technology, they have to be held accountable," says Toscano, when asked about the potential long-term impact of the industry. ​"You can't stop bad people from doing bad things. You're going to have that situation with any technology."
Correction: The original version of this story said that General Atomics had sold drones to Australia; in fact, it has demo'd the technology for the Australian government.
Socialism ... Seriously
"The most fun and accessible introduction to socialist ideas I've ever read."—Anand Gopal
For a limited time, when you donate $20 or more to support In These Times, we'll send you a copy of the new, expanded edition of Socialism ... Seriously by Danny Katch.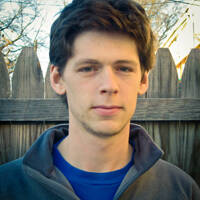 Cole Stangler
writes about labor and the environment. His reporting has also appeared in The Nation, VICE, The New Republic and International Business Times. He lives in Paris, France. He can be reached at cole[at]inthesetimes.com. Follow him
@colestangler
.