The Need to Cheat
Atlanta Public Schools might be guilty of cheating, but the real scandal is standardized testing.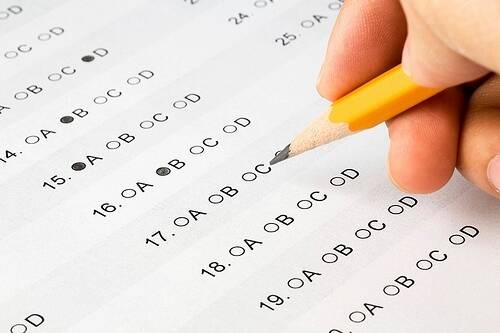 The road to the mas­sive cheat­ing scan­dal in Atlanta runs right through the White House.
Teaching toward a simple standardized measure and relentlessly applying state-administered (but privately developed and quite profitable) tests to determine the "outcomes" both incentivizes cheating and is a worthless proxy for learning.
The for­mer super­in­ten­dent, Dr. Bev­er­ly L. Hall, and her 34 obe­di­ent sub­or­di­nates now face crim­i­nal charges, but the cen­tral role played by a group of un-indict­ed and large­ly unac­knowl­edged co-con­spir­a­tors, her pow­er­ful enablers, is bare­ly noted.
Beyond her ​"strong rela­tion­ship with the busi­ness elite" who report­ed­ly made her ​"untouch­able" in Atlanta, she was a nation­al super-star for more than a decade because her work embod­ied the shared edu­ca­tion­al poli­cies of the Bush and Oba­ma admin­is­tra­tions. In the test­ing fren­zy that char­ac­ter­ized both No Child Left Behind and Race to the Top Dr. Hall was a win­ner, con­sis­tent­ly praised over many years by Sec­re­tary of Edu­ca­tion Arne Dun­can for rais­ing test scores, host­ed at the White House in 2009 as super­in­ten­dent of the year, and appoint­ed in 2010 by Pres­i­dent Oba­ma to the Nation­al Board for Edu­ca­tion Sci­ences. When the Atlanta scan­dal broke in 2011 Sec­re­tary Dun­can rushed to assure the pub­lic that it was ​"very iso­lat­ed" and ​"an easy one to fix."
That's not true. Accord­ing to a recent­ly released study by the inde­pen­dent mon­i­tor­ing group FairTest, cheat­ing is ​"wide­spread" and ful­ly doc­u­ment­ed in 37 states and Wash­ing­ton D.C.
The deep­er prob­lem is reduc­ing edu­ca­tion to a sin­gle nar­row met­ric that claims to rec­og­nize an edu­cat­ed per­son through a test score. Teach­ing toward a sim­ple stan­dard­ized mea­sure and relent­less­ly apply­ing state-admin­is­tered (but pri­vate­ly devel­oped and quite prof­itable) tests to deter­mine the ​"out­comes" both incen­tivizes cheat­ing and is a worth­less proxy for learning.
I recent­ly inter­viewed lead­ers at the Uni­ver­si­ty of Chica­go Lab­o­ra­to­ry Schools—the school Arne Dun­can attend­ed for 12 years and the school where the Oba­mas, the Dun­cans, and the Emanuels sent their chil­dren — and asked what role test scores played in teacher eval­u­a­tions there. The answer was none. I pressed the point and was told that in their view test scores have no val­ue in help­ing to under­stand or iden­ti­fy good teach­ing. None.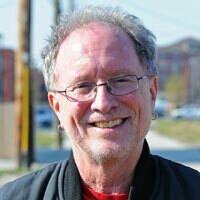 Bill Ayers
is a Dis­tin­guished Pro­fes­sor of Edu­ca­tion and Senior Uni­ver­si­ty Schol­ar at the Uni­ver­si­ty of Illi­nois at Chica­go. He is the author of
Fugi­tive Days
(Bea­con) and co-author, with Bernar­dine Dohrn, of
Race Course: Against White Suprema­cy
(Third World Press).