While mil­lions of Amer­i­cans wor­ry about mak­ing ends meet from day to day, many prob­a­bly don't even want to think about tomor­row; their retire­ment nest eggs are shrink­ing fast, or already shattered.
In the wake of the lat­est stock-mar­ket implo­sion, 401(k) val­ues have plum­met­ed, show­ing how quick­ly a Wall Street melt­down can wipe out retire­ment dreams.
But the recent hav­oc shad­ows more trou­bling long-term trends. Old-fash­ioned defined-ben­e­fit pen­sions, with guar­an­teed pay­outs, con­tin­ue to lose ground to 401(k)-type pro­grams in the pri­vate sec­tor. In recent years, some trou­bled com­pa­nies have sus­pend­ed their 401(k) con­tri­bu­tions. Some col­laps­ing cor­po­rate giants, like Unit­ed Air­lines, have aban­doned their old pen­sion plans and left work­ers in the lurch.
The road to retire­ment, mean­while, is pot­holed with job loss­es, spik­ing health­care costs, and cra­ter­ing mort­gages.
The Econ­o­mist even spec­u­lat­ed that retire­ment as we know it may soon be a thing of the past, as peo­ple live longer and opt to keep work­ing through what was for­mer­ly known as old age.
But for now, the fore­cast for work­ers' autumn years remains gloomy. Pro­gres­sive groups have pitched var­i­ous ideas for fix­ing the sys­tem, rang­ing from reform­ing the social secu­ri­ty tax to cre­at­ing a nation­wide retire­ment plan with guar­an­teed returns for the rest of a worker's life.
The main idea is get­ting back to basics: know what you put in, and know what you'll get out in the end.
A recent report from the U.S. Gov­ern­ment Account­abil­i­ty Office com­pares U.S. pri­vate pen­sions with retire­ment pro­grams in Britain, Switzer­land and the Nether­lands. Those coun­tries cov­er the vast major­i­ty of work­ers with retire­ment pro­grams that are joint­ly man­aged by employ­ees and employers.
Switzer­land and the Nether­lands reg­u­late invest­ments to shield retirees from exces­sive finan­cial risks. Switzer­land and Britain also make accom­mo­da­tions for low­er-income work­ers to help them con­tribute toward their retire­ment with­out under­min­ing their cur­rent budgets.
The Cen­ter for Amer­i­can Progress designed a retire­ment pro­gram mod­eled on old-school pub­lic sec­tor defined-ben­e­fit pen­sions. Among the key features:
Broad-based cov­er­age, which cov­ers all work­ers automatically.
Porta­bil­i­ty of ben­e­fits, which will allow work­ers to retain ben­e­fits if they switch jobs.
Shared financ­ing, with con­tri­bu­tions from both employ­ees and employers.
Life­time ben­e­fits, so that retire­ment income can­not be outlived.
Spousal and dis­abil­i­ty ben­e­fits to pro­vide pro­tec­tions against death or the inabil­i­ty to work.
Retire­ment USA, the brain­child of the Eco­nom­ic Pol­i­cy Insti­tute, SEIU and oth­er orga­ni­za­tions, lays out a sim­i­lar plan for uni­ver­sal, guar­an­teed retire­ment income for work­ers and their fam­i­lies that would com­ple­ment Social Secu­ri­ty. Pay­ments would be reserved for retire­ment, and the sys­tem would be gov­erned by trustee boards with rep­re­sen­ta­tion from employ­ers, work­ers and retirees.
As pen­sions go into free-fall for a gen­er­a­tion of Amer­i­cans, could retire­ment reform play into a more rad­i­cal eco­nom­ic shift?
At the Social­ist Project, labor schol­ar Sam Gindin of York Uni­ver­si­ty in Toron­to says that the glob­al reces­sion offers a plat­form for chal­leng­ing sta­tus quo labor poli­cies, but activists have treat­ed the retire­ment cri­sis too pas­sive­ly:
Rather than build­ing on the dis­cred­it­ing of the pri­vate sector's abil­i­ty to meet social needs and mov­ing the argue­ment for a uni­ver­sal pub­lic pen­sion, unions and work­ers have them­selves absorbed the ero­sion of pri­vate pen­sions, accept­ing dra­mat­ic cut­backs includ­ing the exclu­sion of future work­ers. And faced with infe­ri­or pen­sions or no pen­sions at all, work­ers are increas­ing­ly them­selves ​'choos­ing' to solve the prob­lem indi­vid­u­al­ly through, in the U.S., cash­ing in their 401(k) plans… in order to pay for health insur­ance when unem­ploy­ment took that away or, in both the U.S. and Cana­da, work­ing past 65. By let­ting busi­ness off the hook in this way, this has essen­tial­ly eased the pres­sures for reform, made busi­ness all the more con­fi­dent in its demands, and left pub­lic sec­tor work­ers increas­ing­ly iso­lat­ed and vul­ner­a­ble to see­ing their pen­sions cut as well.
In addi­tion to hold­ing employ­ers account­able, Gindin writes, work­ers should devel­op their own alter­na­tive, labor-cen­tered retire­ment pro­gram. The broad­er dis­cus­sion for the move­ment, in his view, is how employ­ees can seize con­trol of the bal­ance between work and leisure time, and ​"elim­i­nate the pow­er pri­vate finance has over our lives."
While the most fer­vent labor strug­gles revolve around wages and the work­place, a more sub­tle ten­sion sur­rounds the post-work experience.
Retire­ment isn't just the end of the dai­ly grind. It is, at the very least, some­thing to look for­ward to after a life­time of toil, and at best, a hard-earned enti­tle­ment that lets peo­ple real­ize there's more to life than just a job.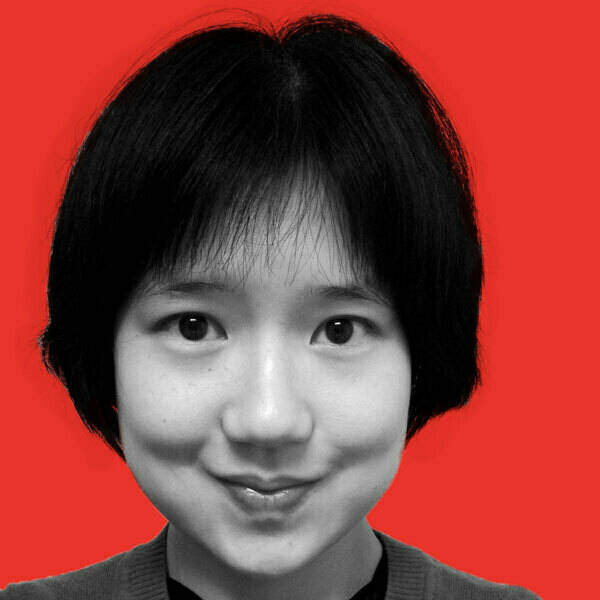 Michelle Chen is a con­tribut­ing writer at In These Times and The Nation, a con­tribut­ing edi­tor at Dis­sent and a co-pro­duc­er of the ​"Bela­bored" pod­cast. She stud­ies his­to­ry at the CUNY Grad­u­ate Cen­ter. She tweets at @meeshellchen.