The Farm Bill Drove Me Insane: A Professor's Attempt to Understand 357 Pages of Really Bad Policy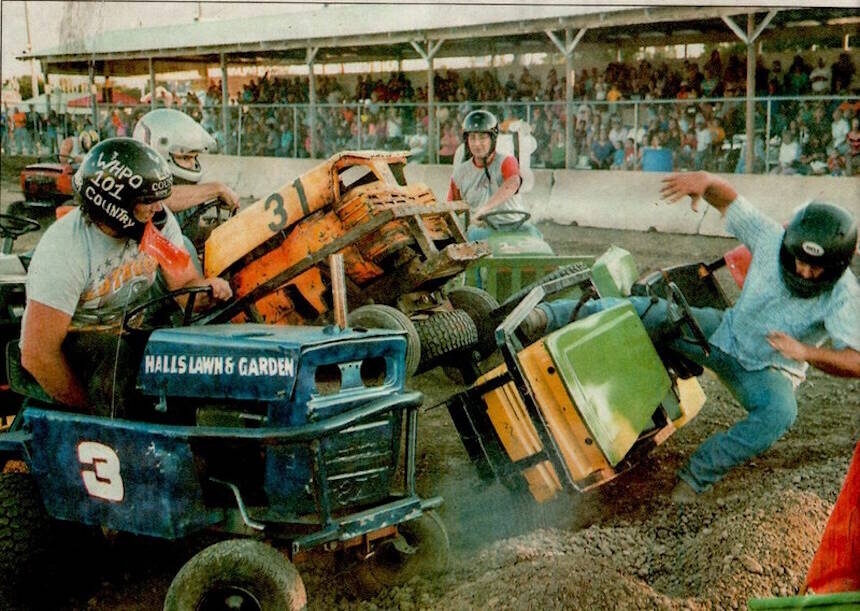 In fall 2011, in an act of what can be described only as hubris, I had the bright idea of teach­ing a course on the farm bill.
For near­ly 25 years, I had been writ­ing and teach­ing about food pol­i­tics and pol­i­cy at New York Uni­ver­si­ty, and I knew that the farm bill dic­tat­ed not only agri­cul­tur­al pol­i­cy, but also such things as inter­na­tion­al food aid and feed­ing the hun­gry in Amer­i­ca. It had to be one of the most impor­tant laws affect­ing food sys­tems — if you care about such mat­ters, like­ly the most impor­tant. With the 2008 farm bill up for renew­al, I want­ed to know more about it, and pro­fes­sor that I am, I thought: What bet­ter way to learn some­thing than to teach it?
Big mis­take. From the minute I start­ed prepar­ing the course, I could see that the farm bill was going to be too big, bloat­ed and sprawl­ing for any one human mind to absorb, cer­tain­ly not mine. At one point, I tried to cat­a­log the hun­dreds of pro­grams it cov­ers, each with its own set of arcane stip­u­la­tions and invest­ed lob­by­ists. Beyond the obvi­ous — that its agri­cul­tur­al pro­grams are heav­i­ly slant­ed to ben­e­fit Big Agri­cul­ture — its details defeat­ed me. My stu­dents, most of them enrolled in grad­u­ate pro­grams in nutri­tion, food stud­ies, pub­lic health, pub­lic pol­i­cy or law, were deeply invest­ed in farm bill issues but they too were soon over­whelmed. The bill not only lacked an over­ar­ch­ing vision, but seemed designed to obfus­cate how the pro­grams actu­al­ly worked.
It's not even close to reasonable
I came away from this expe­ri­ence con­vinced that agri­cul­tur­al pol­i­cy in our coun­try is not only haz­ardous to pub­lic health and the envi­ron­ment, but also to Amer­i­can democ­ra­cy. Democ­ra­cy requires informed cit­i­zens. I sus­pect that few cit­i­zens, let alone mem­bers of Con­gress, have the vaguest idea of what is in this bill and how it works in prac­tice. Even lob­by­ists and con­gres­sion­al staff are like­ly to know only the pieces they are paid to understand.
This is a shame, because the farm bill mat­ters. It is cru­cial to prac­ti­cal­ly every­thing about our food sys­tem: what crops get sub­si­dized, how much foods cost, how land is used and whether low-income Amer­i­cans have enough to eat. Whether you are rich or poor, much about your food choic­es is shaped by what's in this bill's 357 print­ed pages.
Giv­en its stun­ning impor­tance, you might think it would start with some kind of prin­ci­ple. Alas, you would be wrong. On the first day of class, I asked the stu­dents to tell me what they thought a ratio­nal agri­cul­tur­al pol­i­cy should pro­mote. They quick­ly came up with a hand­ful of goals: pro­vide suf­fi­cient food for the entire pop­u­la­tion at an afford­able price; pro­duce a sur­plus for inter­na­tion­al trade and aid; ensure an ade­quate income for farm­ers; pro­vide farm work­ers with a liv­ing wage and decent work­ing con­di­tions; pro­tect farm­ers against bad weath­er, volatile mar­kets and cli­mate change; pro­mote region­al, sea­son­al, organ­ic and sus­tain­able food pro­duc­tion; con­serve soil, land and for­est; pro­tect water and air qual­i­ty, nat­ur­al resources and wildlife; and raise farm ani­mals humane­ly. Tak­en togeth­er, they describe a food sys­tem designed to pro­mote the health of peo­ple and the planet.
A vision as ide­al­is­tic as my stu­dents sug­gest­ed would be a tall order by any stan­dard, but the 2014 farm bill doesn't even come close. If you exam­ine how its incen­tives line up, you quick­ly see that it strong­ly favors the indus­tri­al agri­cul­ture of the Mid­west and South over that of the North­east and West; meth­ods requir­ing chem­i­cal fer­til­iz­ers, pes­ti­cides and her­bi­cides over those that are organ­ic and sus­tain­able; and com­mod­i­ty crops for ani­mal feed and ethanol rather than ​"spe­cial­ty" crops (trans­la­tion: fruits and veg­eta­bles) for human con­sump­tion. Because its ben­e­fits are pro­por­tion­ate to pro­duc­tion lev­els, it pro­motes crop overpro­duc­tion. This makes food huge­ly com­pet­i­tive and forces the man­u­fac­tur­ers of processed foods and drinks to do every­thing pos­si­ble to encour­age sales of their prod­ucts. The result is a food envi­ron­ment that encour­ages overeat­ing of high­ly caloric, high­ly processed foods, but dis­cour­ages con­sump­tion of health­i­er, rel­a­tive­ly unprocessed foods.
A ​
"

jun­gle" of ined­i­ble politics

As a result of today's intense pub­lic and pro­fes­sion­al inter­est in food issues, we now know a lot about how social forces dri­ve food deci­sions. We know that overeat­ing leads down the line to bal­loon­ing health care costs; we know that indus­tri­al farm­ing depletes the soil and water that will some­day be need­ed to feed our grand­chil­dren. If you were to design a nation­al food pol­i­cy based on pub­lic health, it would be the antithe­sis of the farm bill. How did this hap­pen? Pol­i­tics, of course.

The cur­rent sit­u­a­tion can be traced to deci­sions made by Con­gress in 1906. That was the year Upton Sin­clair wrote The Jun­gle, a muck­rak­ing account of Chicago's meat-pack­ing plants. With an urgency that seems incred­i­ble in the light of today's par­ti­san gov­ern­ment, Con­gress imme­di­ate­ly passed two laws deal­ing with food safe­ty and assigned their reg­u­la­tion to the U.S. Depart­ment of Agriculture.

The USDA put one of its depart­ments in charge of the law deal­ing with ani­mals and a sec­ond depart­ment in charge of the law deal­ing with adul­ter­ation of food prod­ucts. The sec­ond even­tu­al­ly became the Food and Drug Admin­is­tra­tion, which moved its pub­lic health func­tions to the Pub­lic Health Ser­vice. But USDA ran the food stamp pro­gram and, when no oth­er agency want­ed dietary guid­ance, took it on as well, there­by caus­ing end­less con­flicts between USDA's his­toric man­date to pro­mote indus­tri­al agri­cul­ture, and its new­er man­date to advise the pub­lic about diet and health. The farm bill focus­es main­ly on the meat-and-dairy man­date — pro­duc­tion of ani­mal-based foods and the com­mod­i­ty crops that feed ani­mals and yield ethanol. For the health and sus­tain­abil­i­ty func­tions it acquired lat­er — reg­u­la­tion of organ­ic agri­cul­ture, devel­op­ment of dietary guide­lines every five years (joint­ly with the Depart­ment of Health and Human Ser­vices), pub­li­ca­tion of food guides for the gen­er­al pub­lic and over­sight of food assis­tance to low-income Amer­i­cans — the USDA can be a most uncom­fort­able home.

Organ­ic pro­duc­tion meth­ods, for exam­ple, are not mere­ly an alter­na­tive way of grow­ing food. They con­sti­tute an explic­it cri­tique of indus­tri­al farm­ing: They reject chem­i­cal fer­til­iz­ers, pes­ti­cides, her­bi­cides and genet­ic mod­i­fi­ca­tion. For years, the USDA web­sites includ­ed a dis­mis­sive dis­claimer that organ­ic pro­duc­tion meth­ods were no bet­ter than con­ven­tion­al meth­ods, despite their well-estab­lished ben­e­fits for soil qual­i­ty. It no longer uses that state­ment, but its Organ­ic Stan­dards Board — which sets the rules for what can be mar­ket­ed as ​"organ­ic" — is under con­stant pres­sure from large agri­cul­tur­al pro­duc­ers to weak­en restric­tions on which chem­i­cal ​"inputs" are accept­able; this would allow com­pa­nies to use indus­tri­al meth­ods but sell prod­ucts at the high­er prices claimed for organ­ics. USDA's attempts to achieve détente between organ­ic and GMO pro­duc­ers have gone nowhere to date.
Eat­ing what the gov­ern­ment sub­si­dizes most would get you ​
"

a lec­ture from your doctor"

The most bla­tant con­flicts of inter­est, how­ev­er, show up in the USDA's dietary advice. For years, the Dietary Guide­lines have induced the wrath of lob­by­ists when­ev­er they implied that eat­ing less beef would be a good way to reduce con­sump­tion of sat­u­rat­ed fat. Last year, the 2015 Dietary Guide­lines Advi­so­ry Com­mit­tee caused a firestorm when it sug­gest­ed that meat-eat­ing was envi­ron­men­tal­ly unsus­tain­able, giv­en the dis­pro­por­tion­ate con­tri­bu­tion of farm ani­mals to green­house gas­es and cli­mate change. Pres­sure by meat indus­try lob­by­ists got Con­gress involved and forced the USDA and HHS to announce well in advance that the Dietary Guide­lines would not even men­tion the word ​"sus­tain­abil­i­ty," as indeed, they did not.

The guide­lines do, how­ev­er, sug­gest eat­ing more fruits and veg­eta­bles, advice that the USDA repeats in its MyPlate food guide for the gen­er­al pub­lic. This guide illus­trates the idea that half the plate — 50 per­cent — should be fruits and veg­eta­bles. But USDA's farm bill poli­cies have his­tor­i­cal­ly allo­cat­ed less than 1 per­cent of farm sup­port funds for pro­mot­ing these foods, with near­ly all of the remain­ing 99 per­cent used to sup­port com­mod­i­ty crops. The 2014 farm bill, although increas­ing allo­ca­tions for organ­ic and fruit-and-veg­etable pro­duc­tion and mar­ket­ing, still does so at a token lev­el. If you were to cre­ate a MyPlate meal that matched where the gov­ern­ment his­tor­i­cal­ly aimed its sub­si­dies, you'd get a lec­ture from your doc­tor. More than three-quar­ters of your plate would be tak­en up by a mas­sive corn frit­ter (80 per­cent of ben­e­fits go to corn, grains and soy oil). You'd have a Dix­ie cup of milk (dairy gets 3 per­cent), a ham­burg­er the size of a half dol­lar (live­stock: 2 per­cent), two peas (fruits and veg­eta­bles: 0.45 per­cent) and an after-din­ner cig­a­rette (tobac­co: 2 per­cent). Oh, and a real­ly big linen nap­kin (cot­ton: 13 per­cent) to dab your lips.
[If you like what you are read­ing, help us spread the word. ​

"

Like" Rur­al Amer­i­ca In These Times on Face­book. Click on the ​

"

Like Page" but­ton below the bear on the upper right of your screen.]
Recent­ly, the Physi­cians Com­mit­tee for Respon­si­ble Med­i­cine, a group opposed to eat­ing foods of ani­mal ori­gin, filed a law­suit against USDA and HHS because the Dietary Guide­lines had dropped advice to lim­it con­sump­tion of dietary cho­les­terol, for which eggs are the largest source. The law­suit alleges that much of the research behind that deci­sion was paid for by the egg indus­try, which obvi­ous­ly has a vest­ed inter­est in encour­ag­ing peo­ple to con­sume more eggs.
If you want a clear por­trait of how the USDA's con­flicts shape pol­i­cy, just com­pare two of America's major fed­er­al nutri­tion pro­grams — SNAP and Women, Infants and Chil­dren, known as WIC. SNAP is the larg­er of the two: It pro­vid­ed deb­it cards for food pur­chas­es to 45 mil­lion low-income Amer­i­cans last year, is gov­erned by the farm bill and takes up near­ly 80 per­cent of its fund­ing. SNAP is in the farm bill for two rea­sons. Along with oth­er food assis­tance pro­grams, food stamps devel­oped in the 1930s as a means to dis­pose of sur­plus com­modi­ties. Most such pro­grams are still reg­u­lat­ed by USDA but through child nutri­tion leg­is­la­tion, not the Farm Bill. SNAP comes under farm leg­is­la­tion for the sec­ond rea­son: polit­i­cal ​"logrolling."
Since the mid-1960s, the Amer­i­can polit­i­cal sys­tem, divid­ed as it is by urban and rur­al region­al­ism, hasn't ensured enough votes in Con­gress to pass either farm sup­ports or SNAP as bills on their own. Logrolling unites them in a ​"You vote for mine and I'll vote for yours" mar­riage, an unholy alliance that nei­ther Big Agri­cul­ture nor advo­cates for the poor can afford to see changed.
One result is that SNAP, whose near­ly $80 bil­lion bud­get makes it by far the largest of fed­er­al food assis­tance pro­grams, encour­ages par­tic­i­pants to use their ben­e­fits to pur­chase what­ev­er foods they like, regard­less of health con­se­quences. Pol­i­tics makes strange bed­fel­lows, and both the food indus­try (for rea­sons of prof­it) and advo­cates for the poor (for rea­sons of pol­i­tics) want to keep it that way. Per­verse­ly, SNAP can even pro­vide an incen­tive to drink sodas. Because pur­chas­es made with SNAP dol­lars are not taxed, the pro­gram effec­tive­ly reduces the cost of sug­ar-sweet­ened bev­er­ages in states that tax such drinks. The cost dis­count doesn't apply to health­i­er untaxed foods.
In con­trast, the much small­er WIC pro­gram pro­vides for pur­chas­es of a spe­cif­ic pack­age of foods, all of them healthy. In cre­at­ing WIC, Con­gress required research on its effec­tive­ness. This research con­sis­tent­ly demon­strat­ed health ben­e­fits from the WIC approach, and pro­gram advo­cates have man­aged to stave off most attempts to junk up the WIC package.
End­ing the madness
Link­ing agri­cul­ture poli­cies to health poli­cies would help to resolve these con­flicts, and lead­ing com­men­ta­tors on our food sys­tem such as Michael Pol­lan, Mark Bittman, Ricar­do Sal­vador and Olivi­er de Schut­ter have called on the pres­i­dent and Con­gress to cre­ate a nation­al food pol­i­cy, some­thing we don't have — but bad­ly need. They've offered spe­cif­ic sug­ges­tions for what such a pol­i­cy would entail. They point out that unless we pay much clos­er atten­tion to the way agri­cul­ture is linked to diet, pub­lic health and the envi­ron­ment, our soci­ety will con­tin­ue to suf­fer from wide­spread obe­si­ty, food inse­cu­ri­ty, chron­ic dis­ease, soil degra­da­tion and food safe­ty scares, as well as the aban­don­ment of rur­al America.
That the farm bill requires reform is a giv­en. How to reform it is quite anoth­er mat­ter. In light of the cur­rent lack of bipar­ti­san efforts to gov­ern, start­ing from scratch on the Farm Bill is beyond con­tem­pla­tion. Even piece­meal efforts to tweak exist­ing pro­grams toward fruit-and-veg­etable sup­port run up against polit­i­cal resis­tance. The only hope I see for mean­ing­ful change is grass-roots advo­ca­cy — a unit­ing of the many groups work­ing on farm bill issues to cre­ate one loud voice for improv­ing the bill, pro­gram by indi­vid­ual program.
That's the real rea­son I taught the class: to encour­age stu­dents — the future of Amer­i­can democ­ra­cy — and future par­tic­i­pants in the food move­ment to get polit­i­cal and advo­cate health­i­er and more sus­tain­able food policies.
The food move­ment has one enor­mous advan­tage for any­one who wants to advo­cate pol­i­cy change: every­one eats. Food is the eas­i­est way of explain­ing to fel­low cit­i­zens how con­flicts of inter­est in fed­er­al agen­cies, cor­po­rate con­tri­bu­tions to fed­er­al offi­cials or food-indus­try fund­ing of research can affect their lives. Thou­sands of grass-roots groups through­out our coun­try are work­ing to pro­mote local and region­al foods, farm­ers' mar­kets, urban farm­ing, farm-to-school pro­grams, ani­mal wel­fare, farm­work­ers' and restau­rant work­ers' rights, and to increase food secu­ri­ty for every­one. These groups con­tin­ue the long and dis­tin­guished his­to­ry of social move­ments in the Unit­ed States, and are part of the tra­di­tion that brought us bet­ter civ­il rights, women's rights and envi­ron­men­tal pro­tec­tion. They are our hope for a coun­ter­weight to Big Agri­cul­ture, although still rel­a­tive­ly weak, they are grow­ing in pow­er and influence.
Farm bills are up for con­sid­er­a­tion every five years or so. We need to start work on the next one right now.
A ver­sion of this arti­cle appeared on politi​co​.com and is repost­ed here with per­mis­sion from the author.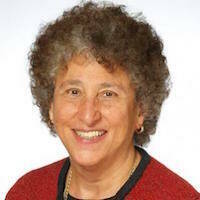 Mar­i­on Nes­tle
is pro­fes­sor of nutri­tion, food stud­ies, and pub­lic health at New York Uni­ver­si­ty and a vis­it­ing pro­fes­sor of nutri­tion­al stud­ies at Cor­nell. Her most recent book is ​
"
Soda Pol­i­tics: Tak­ing on Big Soda (and Winning)."