The GOP Is Trying to Kill You
With Donald Trump at the helm, Republicans are readying to unleash holy hell through public policies.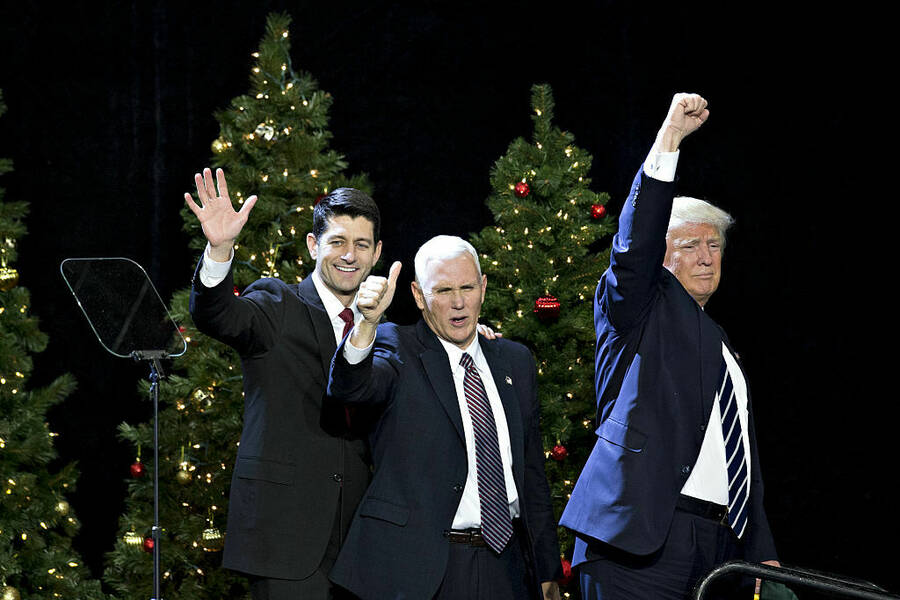 The Purge movies revolve around a rel­a­tive­ly sim­ple premise: A shady régime — com­prised almost entire­ly of wealthy white men — has come to pow­er in a not-too-dis­tant Unit­ed States. Their hall­mark pol­i­cy is the tit­u­lar purge, said to fos­ter low crime rates and wide­spread pros­per­i­ty via an annu­al night of cathar­tic blood­let­ting. At least that's their side of the sto­ry. The way the purge actu­al­ly works is that the wealthy — those who can afford to hire pri­vate mili­tias — hunt down the poor for sport. Those in dire pover­ty, often com­mu­ni­ties of col­or, are most vul­ner­a­ble. The mid­dle class­es, which can afford weapons, help pick off the poor or shut­ter up their apart­ments, pray­ing that hired guns don't come knock­ing down the door. The win­ners are the régime, and the ranks of the ultra-wealthy from which it emerged. The losers? Every­one else.
"If the U.S. government has ever been poised to look like The Purge series' ruling New Founding Fathers of America, it's now. And if you don't have the benefit of being in this country's top income brackets, the leadership wants you dead."
This is now the oper­at­ing log­ic of the Repub­li­can Par­ty, embold­ened with more pow­er than it has held since 1928—and we all know how well that went. Of course, the GOP has not called for an actu­al purge. But Repub­li­cans have been hard at work try­ing to kill all sorts of peo­ple for decades through their pub­lic poli­cies. And Democ­rats have often been will­ing par­tic­i­pants, as Bill Clin­ton was when he pushed through wel­fare reform and a crime bill that dev­as­tat­ed African-Amer­i­can com­mu­ni­ties. Barack Obama's hands aren't clean either, what with his expan­sion of the war on terror.
So yes, pol­i­tics have been dead­ly for some time. But the Repub­li­cans — with Don­ald Trump at the helm — are about to start play­ing the most dan­ger­ous game en masse. The 17 peo­ple Trump has tapped for his Cab­i­net or for posts with Cab­i­net rank are, togeth­er, more wealthy than the poor­est 43 mil­lion Amer­i­can house­holds com­bined. If the U.S. gov­ern­ment has ever been poised to look like The Purge series' rul­ing New Found­ing Fathers of Amer­i­ca, it's now. And if you don't have the ben­e­fit of being in this country's top income brack­ets, the lead­er­ship wants you dead.
Take the Repub­li­can Party's com­mit­ment to repeal the Afford­able Care Act, which it is already mak­ing moves toward. If it suc­ceeds, 36,000 peo­ple could die every year. Pro­posed cuts to Medicare and Med­ic­aid could dri­ve that fig­ure up even high­er, with the bur­den put dis­pro­por­tion­ate­ly on poor peo­ple and peo­ple of col­or. The elder­ly would be par­tic­u­lar­ly hard-hit, espe­cial­ly if Repub­li­cans suc­ceed in cut­ting and/​or pri­va­tiz­ing Social Secu­ri­ty.
The kind of bor­der wall Trump has promised to build since the begin­ning of his cam­paign has caused thou­sands of deaths in Texas, Cal­i­for­nia and Ari­zona, where such struc­tures already exist. His eco­nom­ic plan — chock-full of hand­outs to elites — will like­ly add to the hun­dreds of thou­sands who die each year due to the effects of liv­ing in pover­ty, a bur­den that falls dis­pro­por­tion­ate­ly on African Amer­i­cans.
Then there's the effort to defund Planned Par­ent­hood, includ­ed in the pack­age to repeal Obamacare's core ten­ants. The GOP pro­pos­al would cut off some $500 mil­lion in fed­er­al grants and Medicare reim­burse­ments that cur­rent­ly go toward the slid­ing-scale repro­duc­tive health­care provider. We already have exam­ples of what hap­pens when these kind of cuts are put in place. When Texas cut fund­ing to Planned Par­ent­hood in 2011 — forc­ing 82 fam­i­ly plan­ning clin­ics to close—mater­nal mor­tal­i­ty rates dou­bled, jump­ing from 72 to 148 between 2010 and 2012. Nation­wide, many more could be put at risk with­out access to basic ser­vices like pap smears and STI testing.
Plen­ty more nat­ur­al dis­as­ters could be com­ing down the pipeline as well. Accord­ing to the World Health Orga­ni­za­tion, cli­mate change is expect­ed to cause approx­i­mate­ly 250,000 addi­tion­al deaths per year, world­wide, between 2030 and 2050. Already, an esti­mat­ed 400,000 die per year from warm­ing-relat­ed caus­es, not to men­tion the mil­lions forced to flee places like Syr­ia, where cli­mate change relat­ed drought has exac­er­bat­ed the ongo­ing con­flict. Trump's Cab­i­net picks, mean­while, are eager to gut the Envi­ron­men­tal Pro­tec­tion Agency from with­in and pull out of the Paris Agree­ment. Sec­re­tary of State hope­ful and for­mer Exxon­Mo­bil CEO Rex Tiller­son is poised to open the flood­gates to unprece­dent­ed lev­els of fos­sil fuel extrac­tion. Lisa Murkows­ki, Sen­ate Ener­gy and Nat­ur­al Resources Com­mit­tee chair­man, is already plot­ting ways to peel back Oba­ma-era bans on oil and gas drilling in the Arc­tic and Atlantic Oceans. As sci­en­tists have been say­ing for years, that's the exact oppo­site of what is need­ed to cap warm­ing at lev­els that are any­thing oth­er than catastrophic.
The GOP's anti-spend­ing ortho­doxy could also dri­ve fur­ther cuts to already dys­func­tion­al agen­cies like FEMA, mak­ing hur­ri­canes even more dead­ly, par­tic­u­lar­ly for those with­out the resources to relocate.
Obvi­ous­ly, this list is incom­plete, and doesn't fac­tor in poten­tial expan­sions in mass incar­cer­a­tion, the ero­sion of labor pro­tec­tions, new wars, and — of course — the threat of nuclear anni­hi­la­tion (to name just a few.) But with these and oth­er mea­sures, it's clear that the GOP, in no uncer­tain terms, is try­ing to kill you.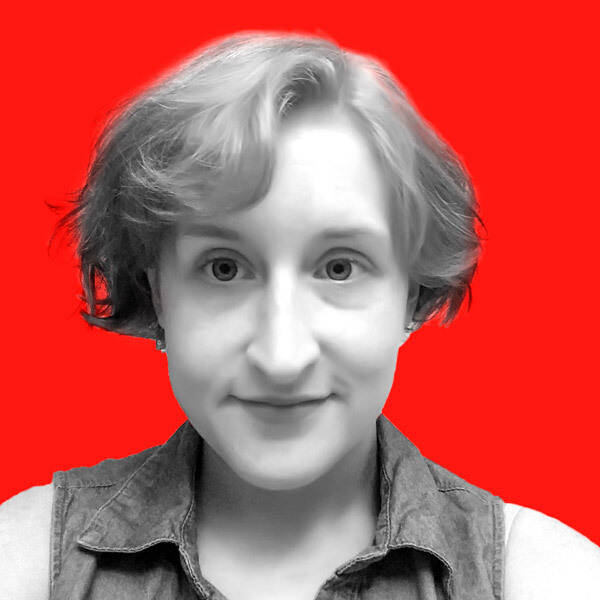 Kate Aronoff
is a Brook­lyn-based jour­nal­ist cov­er­ing cli­mate and U.S. pol­i­tics, and a con­tribut­ing writer at The Inter­cept. Fol­low her on Twit­ter @katearonoff.