New law brings protections most Americans enjoy to historically oppressed, invisible industry
In a city where everyone's out to make a buck, it's easy to run a sweatshop from the privacy of your own home. In fact, you'll find some of New York's most abused workers in the country not on a shop floor, but in a kitchen on the Upper West Side or a kid's bedroom in Chelsea… the hidden crevices of the urban economy that operate outside the law.
But well-off households across the state might soon get shaken up with the passage of a bill decades in the making. The Domestic Workers Bill of Rights, just approved by the New York State Senate, gives nannies, housekeepers and other caregivers basic rights and safeguards against employer abuses.
The provisions, which could impact some 200,000 workers, include overtime pay, vacation days, medical leave, advance notice of termination, and one precious day off each week. The last step is to reconcile the bill with a somewhat weaker version already passed by the Assembly and send it on for Gov. David Paterson's signature.
As we've reported before, there's a reason why the women who cook, clean, care for other people's children, and even live with their employers, have lagged so far behind other workers in job security and basic entitlements over the past century. In the political wrangling over the New Deal, politicians found a clever way to shut out workers they saw as inferior and undeserving; they literally wrote women of color out of the Fair Labor Standards Act by excluding domestic work from the basic labor protections that ​"standard" industrial workers now take for granted. The final compromise legislation was passed at the expense of a newly solidified underclass: domestic workers (mostly black women) and agricultural workers (mostly black men). The discrimination built into modern labor laws laid the groundwork for civil rights struggles that continue to this day.
In many ways, the typical domestic worker today faces the same plight she endured generations ago — a woman locked into a tense relationship of dependency and exploitation with her employer. They are still overwhelmingly women and people of color, though, unlike during the Depression Era, the sector is dominated by immigrants from all over the world, reflecting the new demography at the lower rungs of the workforce.

These women differ from their forbears in one critical way: they've found a voice through organizations like Domestic Workers United, which has brought nannies and housekeepers out of the home and into the streets with rallies, media campaigns and lobbying.

The passage of the New York bill could strengthen grassroots movements in other areas, including campaigns for a similar bill in California, stronger federal-level regulations, and matching labor protections for farmworkers.
Noting that the recent victory in Albany builds on an earlier New York City law regulating domestic service employment agencies, Amy Traub of the Drum Major Institute told In These Times that the tenacity of worker activists has always been key:
I don't think you can look at this just as a state issue: domestic employees are organizing in Seattle, Denver, San Francisco… It's really local organizing, a lot of it city-based, that's moving this forward.
Their advocacy speaks for countless others who suffer silently from abuses ranging from sexual harassment to wage theft. Research by DWU and other groups has revealed that about one third of workers reported experiencing verbal or physical abuse, and one in four were paid at rates below the poverty line or the legal minimum wage. About two-thirds said they had sometimes or always been denied overtime pay when they worked beyond a normal day.
Deprived of basic labor protections, often isolated from their communities and working alone, domestic workers are stifled by barriers of language, culture and color. Those who do manage to speak out, however, resonate powerfully. One worker, Freda, testified before the New York State Assembly in 2008 about the impossible demands her boss placed on her.
Domestic workers are not supposed to get sick, you're not supposed to take time off. Last year, both of my employers were sick for two weeks, and they both lay in bed for two weeks, but I still had to come to work full time. When I needed to go to the doctor, I would come to her a month ahead and she would write it down and say, ​"I'll see what I can do for you." Sometimes she would say, ​"Do you have a friend who can fill in for you?" Then, she wouldn't pay her – I'd have to pay her myself.
In another testimony, Elizabeth recounted the harrowing sexual harassment she and her daughter endured at their employer's home. In the end, she said, she was fired for trying to demand fair treatment.
They didn't care about anything – not about the children's feelings, or my own. Three years working with that family, I really became attached to the children. I've gone to see them 2-3 times now, and everything is business as usual….

When a person goes to work in someone's house, she doesn't know what she'll find. Values differ. For example, I have worked with very respectful people. I don't think this man has the slightest clue about decency. But whatever their values, it shouldn't impact us as workers, we should be respected no matter what. We are respectful people, we are educated about our rights, and we demand to have those honored. The fact that we've had the misfortune to land in this work doesn't mean we have to put up with the treatment or much less be quiet about it.
From day-to-day economic hardships to unspeakable cruelty, these stories trace a narrative of discrimination ingrained in America's economic order. After all, affluent women's access to the labor market is in part subsidized by ​"the help." The underpaid nannies taking over traditional ​"housewife" duties indirectly enable career moms to chip away at the glass ceiling, juxtaposing women's progress and regression at opposite ends of the city's gilded wealth gap.
On its own, the Domestic Workers Bill of Rights can't dismantle the structural racism fueling the industry. It will not amend federal labor law or fully empower domestic workers to unionize as other sectors have. But the legislation can finally tip the balance toward equity for ​"nonstandard" workers across the country. Not a day too soon, women and people of color in the workforce are finally getting what they've been waiting for since the New Deal passed them over the first time around.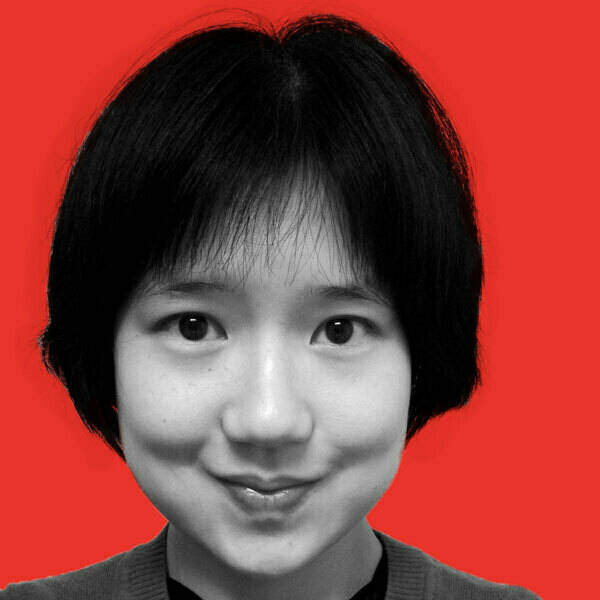 Michelle Chen is a contributing writer at In These Times and The Nation, a contributing editor at Dissent and a co-producer of the ​"Belabored" podcast. She studies history at the CUNY Graduate Center. She tweets at @meeshellchen.