The Irony of Obama's Boycott
America's first black president refused to attend a U.N. conference on racism.
The Oba­ma administration's boy­cott of the Unit­ed Nations' Dur­ban Review Con­fer­ence in Gene­va this month seems decid­ed­ly at odds with his vow of open diplo­ma­cy. The four-day con­fer­ence was con­vened to eval­u­ate progress toward the goals set by the U.N.'s World Con­fer­ence against Racism, Racial Dis­crim­i­na­tion, Xeno­pho­bia and Relat­ed Intol­er­ance (WCAR), held in Dur­ban, South Africa in 2001.
The fear many had that an Obama presidency could lessen governmental attention to crucial issues of race seems to be gathering credibility.
That con­fer­ence end­ed in con­tro­ver­sy, with Israel and the Unit­ed States object­ing to WCAR's final dec­la­ra­tion con­demn­ing Israel's treat­ment of Palestinians.
Many human and civ­il rights activists con­sid­ered the 2001 con­fer­ence a sig­nif­i­cant glob­al event, which for the first time explic­it­ly addressed impor­tant issues such as the lega­cy of the transat­lantic slave trade and colo­nial­ism; the inter­sec­tion of sex­ism and racism and overt dis­crim­i­na­tion against Roma and Sin­ti peo­ples (so-called ​"Gyp­sies"), Dal­its (India's so-called ​"untouch­ables") and Palestinians.
But while many social jus­tice advo­cates her­ald­ed WCAR as a turn­ing point of aware­ness in the fight against long embed­ded racial bias­es, oth­ers regard­ed the con­fer­ence as a show­case for pro­pa­gan­da against Israel and her allies (i.e., the Unit­ed States).
Israel announced it would boy­cott the Dur­ban Review con­fer­ence months before the event, while the Unit­ed States with­drew just two days before it con­vened on April 20. (The Oba­ma admin­is­tra­tion cit­ed its fear that the con­fer­ence would become a plat­form for ​"hyp­o­crit­i­cal and coun­ter­pro­duc­tive" antag­o­nism toward Israel.)
Such a con­tentious venue would seem to have offered the Oba­ma admin­is­tra­tion an excel­lent oppor­tu­ni­ty to demon­strate the less bel­liger­ent diplo­mat­ic style it touts. Since the Bush admin­is­tra­tion boy­cotted WCAR 2001, Obama's atten­dance would have marked a clear contrast.
Instead, the Unit­ed States joined Israel in its ear­ly crit­i­cism of the conference's draft state­ment that con­clud­ed, among oth­er things, that Israel's pol­i­cy in the occu­pied Pales­tin­ian ter­ri­to­ries con­sti­tut­ed a ​"vio­la­tion of inter­na­tion­al human rights, a crime against human­i­ty and a con­tem­po­rary form of apartheid."
The state­ment said Israel is imple­ment­ing col­lec­tive pun­ish­ment against the Pales­tini­ans as well as ​"tor­ture, eco­nom­ic block­age, severe restric­tion of move­ment and arbi­trary clo­sure of their territories."
Sev­er­al nations joined Israel in denounc­ing that lan­guage and threat­ened to boy­cott the con­fer­ence unless the state­ment was amend­ed. Iron­i­cal­ly, this out­rage over lan­guage was occur­ring in the wake of a three-week Israeli mil­i­tary action in Gaza, dur­ing which the U.N. High Com­mis­sion­er for Human Rights accused it of com­mit­ting war crimes.
All of the sen­tences cit­ing Israel were excised from the pre-con­fer­ence state­ment. But this rad­i­cal alter­ation still failed to stop the boy­cott by Israel, the Unit­ed States, Cana­da, Aus­tralia, Ger­man, Italy, the Nether­lands, Poland and New Zealand. The Czech Repub­lic ini­tial­ly attend­ed, but joined the boy­cott fol­low­ing a speech by Iran­ian Pres­i­dent Mah­moud Ahmadine­jad that brand­ed Israel ​"racist."
French For­eign Min­is­ter Bernard Kouch­n­er crit­i­cized the boy­cotting nations for uti­liz­ing the ​"pol­i­tics of the emp­ty chair." Kouch­n­er said it is para­dox­i­cal that Wash­ing­ton won't lis­ten to Iran in Gene­va while being ready to talk to the coun­try about nuclear issues.
Many con­fer­ence par­tic­i­pants were angered that the inor­di­nate empha­sis on the issue of Israeli racism – which most con­sid­er man­i­fest – left lit­tle time for issues of at least equal importance.
For exam­ple, a large con­tin­gent of African-Amer­i­cans who attend­ed the WCAR 2001 returned inspired by their col­lec­tive abil­i­ty to get the transat­lantic slave trade list­ed as a crime against human­i­ty in WCAR's final dec­la­ra­tion. Such crimes have no statute of lim­i­ta­tion, thus open­ing the way for repa­ra­tions claims.
But few­er African-Amer­i­can groups par­tic­i­pat­ed in this month's con­fer­ence than in WCAR – iron­i­cal­ly, their influ­ence has been dimin­ished by the ascen­sion of an African-Amer­i­can to the White House.
"More than any­thing else, the sym­bol­ism of an African-Amer­i­can pres­i­dent reject­ing a world gath­er­ing called to help wipe out racism is just stun­ning," not­ed Stan E. Willis, Chica­go direc­tor of the Nation­al Con­fer­ence of Black Lawyers (NCBL) and a vet­er­an of the 2001 conference.
"Issues that are very impor­tant to African-Amer­i­cans were on the agen­da of the Dur­ban Review con­fer­ence," Willis said. ​"I'm ashamed that the Oba­ma admin­is­tra­tion sim­ply echoed the Bush administration."
Oth­ers crit­i­cized the Unit­ed States and oth­er boy­cotting nations for ced­ing ground to the rad­i­cals, rather than using the venue to push for greater press free­doms, women's rights and increased gov­ern­men­tal trans­paren­cy. Many Mus­lim groups' push for inter­na­tion­al laws pro­hibit­ing blas­phe­my are prob­lem­at­ic and should be aggres­sive­ly resisted.
Near the conference's end, a coali­tion of non-gov­ern­men­tal orga­ni­za­tions rep­re­sent­ing African dias­po­ran descen­dants con­demned the 10 boy­cotting nations as "…the prin­ci­pal per­pe­tra­tors and/​or ben­e­fi­cia­ries of the Trans-Atlantic Slave Trade and Slav­ery." The coali­tion accused the coun­tries of bow­ing out of the con­fer­ence to avoid pay­ing repa­ra­tions and being called out for their own racist behavior.
The U.S.-based Human Rights Watch (HRW) urged the boy­cotting nations to endorse the conference's anti-racism dec­la­ra­tion. ​"States that boy­cotted the con­fer­ence for fear it would fos­ter hatred should be reas­sured by this dec­la­ra­tion and should join the glob­al con­sen­sus against racism," said HRW's Gene­va direc­tor, Juli­ette de Rivero.
The fear many had that an Oba­ma pres­i­den­cy could iron­i­cal­ly lessen gov­ern­men­tal atten­tion to cru­cial issues of race seems to be gath­er­ing credibility.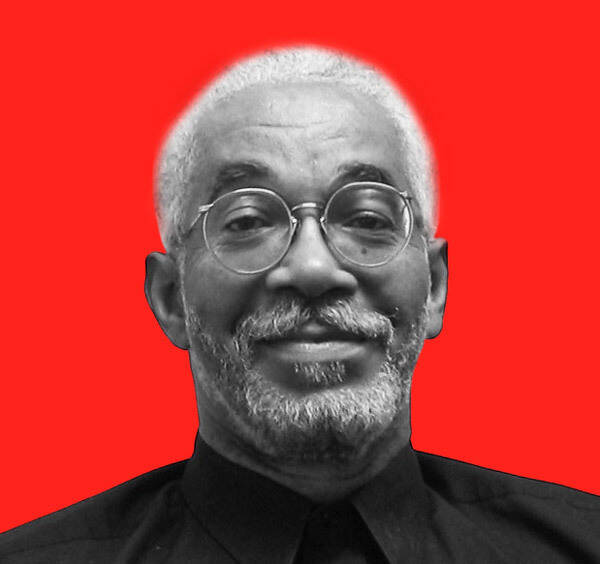 Sal­im Muwakkil
is a senior edi­tor of
In These Times
, where he has worked since
1983
. He is the host of The
Sal­im Muwakkil
show on WVON, Chicago's his­toric black radio sta­tion, and he wrote the text for the book
HAROLD: Pho­tographs from the Harold Wash­ing­ton Years
.