Unlike many in my demographic cohort, I don't hate rap. In fact, I consider hip-hop the most important musical innovation of the last 50 years. People once laughed when I said that, but as we enter hip-hop's 30th year with the entire world rapping along, people laugh no longer.
I'm convinced that Kanye West is in the vanguard of a new progressive wave in black popular music.
Lately, however, American hip-hop has been a hard sell. The thuggery, compensatory ostentation ("bling-bling") and hoochified femininity that typify genre's most popular strands have conspired to alienate even me. Three 6 Mafia's Oscar-winning tune – ​"It's Hard Out Here for a Pimp" – illustrates my point nicely.
But then, along came Kanye West, who is doing his best to rescue rap from the dismal swamp of stripper-chic and ​"gangsta" ghettocentricity into which it has sunk. West's music is a delightful confection of odd juxtapositions and eccentric lyrical concerns; a sound that exemplifies hip-hop's recombinant aesthetic.
But it turns out he is also a progressive voice. When West announced that ​"George Bush doesn't care about black people," during NBC's ​"Concert for Hurricane Relief" last Sept. 2, he shocked many. After all, he had just been touted on the Aug. 29 cover of Time as the ​"Smartest Man in Pop Music."
His cover appearance coincided with release of his second album, Late Registration and many thought his anti-Bush comments would hurt his record sales. Why would pop music's ​"smartest man" risk his new-found popularity with such a controversial assessment?
West's album hit the Billboard charts as number one, outselling the nearest competition by 600,000 copies. This success followed his 2004 debut album, The College Dropout, which sold nearly three million copies. Both albums were critical as well as popular favorites.
In the spirit of full disclosure, I should mention that I know West and count his mother, Donda West, as a good friend. But I'm not praising his music because I know him. I'm convinced that West is in the vanguard of a new progressive wave in black popular music.
The resonance of West's comment (T-shirts emblazoned with his remark sparked a minor fashion trend and the internet swarmed with knock-off renditions of his hit ​"Gold Digger" featuring substitute lyrics about George Bush) reveal just how hip-hop has expanded its influence beyond entertainment. The clearest voice to emerge from the tragedy of Hurricane Katrina didn't come from the civil rights fraternity; it came from West.
"I don't think he started out to use this forum to exemplify his political consciousness." Donda West told me in a recent conversation. She is the former chair of the English Department at Chicago State University and now serves as her son's manager. ​"But he was given the kind of talent that would attract attention and then he had the kind of consciousness to have something to say." He didn't intend to be so political when he first started, she said, ​"but now he feels that he has no choice, that he's been called to it."
Before Katrina, West already had roiled hip-hop sensibilities with criticism of the genre's homophobia. ​"Everybody in hip-hop discriminates against gay people," he told MTV in an interview that aired last August. ​"And I want to just come on TV and just tell my rappers, just tell my friends, yo, stop it fam."
West was nominated for eight Grammys and won three, joining three others he won in 2005 for his first album. He won best rap album and best rap song both years. Anyone who listens to Late Registration will hear much more than inventive musical collages and infectious beats.
His lyrical concerns evoke the political rap of the early 1990s – the kind once represented by outspoken groups like Public Enemy and X-Clan. West raps that Ronald Reagan short circuited the Black Panther Party with addictive drugs. He attacks the profit-oriented health care system, the declining value of the minimum wage, as well as ​"conflict diamonds" the mining of which exacerbates conflicts in Sierra Leone and other African countries.
On ​"Crack Music" (a track from Late Registration) he notes in postscript that ​"we ooze it – crack music – through their nooks and crannies, so that our mommas don't have to be their cooks and nannies. We gon' repo everything they ever took from granny…"
This is not hip-hop's usual fare and it seems to be contagious. His progressive concerns are inspiring a host of progressive rappers and a movie inspired by his slap at conflict diamonds ("Bling") is due soon for the theatres.
"His music takes hip-hop into a different, much needed direction," says his mother, who initially discouraged West's interest in what she thought was a negative music style. ​"But I've learned from him that you must take what the times give you and work with it."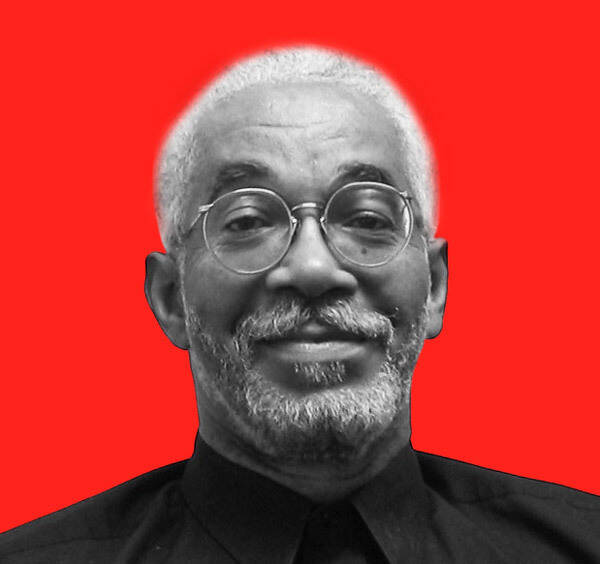 Salim Muwakkil is a senior editor of In These Times and host of ​"The Salim Muwakkil Show" on radio station WVON-AM in Chicago. Muwakkil was also contributing columnist for both the Chicago Sun-Times (1993 – 1997) and the Chicago Tribune (1998 – 2005). He is also a co-founder of Pacifica News' network daily ​"Democracy Now" program and served as an adjunct professor at Northwestern University, University of Illinois, the Art Institute of Chicago and Chicago's Columbia College.