The Legacy of Labor Pioneer Walter Reuther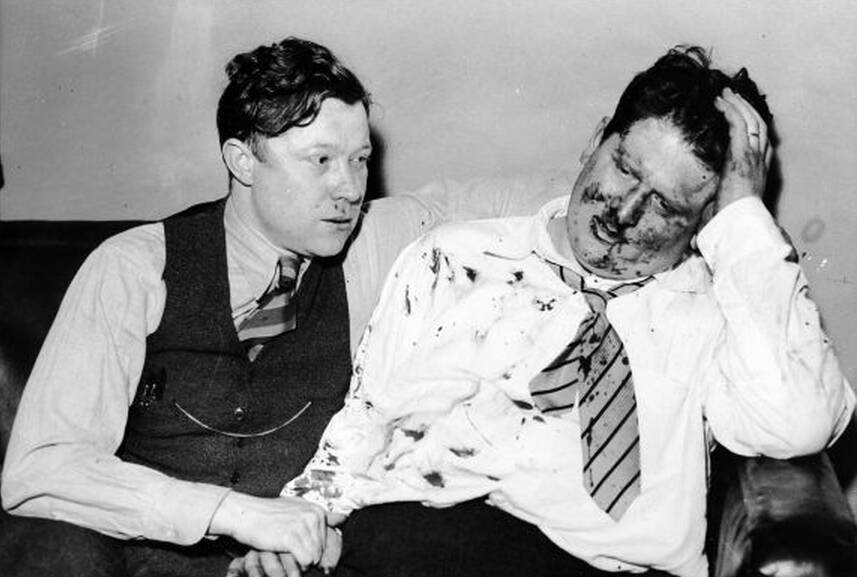 On the evening of May 9, 1970, a small plane crashed in north­ern Michi­gan near the Black Lake con­fer­ence cen­ter of the Unit­ed Auto Work­ers, killing all six peo­ple on board, includ­ing UAW pres­i­dent Wal­ter Reuther. The head­line of his New York Times obit­u­ary read, ​"Union Pio­neer with Broad Influ­ence Far Beyond the Field of Labor," and Busi­ness­week head­lined its assess­ment that ​"Reuther's Death Cre­ates a Vacuum."
The remark­able and engag­ing doc­u­men­tary film, Broth­ers on the Line, com­plet­ed in 2012 but only recent­ly made wide­ly avail­able, tells a com­pelling sto­ry of Reuther's influ­ence on both the nation's labor-lib­er­al-left cir­cles and the dai­ly lives of aver­age work­ing men and women.
The film is an excep­tion­al­ly well-told account of the life and work of Wal­ter Reuther and his two broth­ers Vic­tor and Roy, is the first fea­ture film by Vic­tor Reuther's grand­son, Sasha Reuther. Sasha was inspired to make the film not only by his desire to pre­serve his grandfather's sto­ries of orga­niz­ing the Unit­ed States' most impor­tant union in the country's most impor­tant indus­try — and pre­vent­ing a cru­cial episode in his­to­ry from being lost to mem­o­ry — but also by such var­ied work­ing-class doc­u­men­tary films as Bar­bara Kopple's Har­lan Coun­ty USA, Lor­raine Gray's With Babies and Ban­ners: The Sto­ry of the Emer­gency Strike Brigade and Michael Moore's Roger and Me.
Feel­ing that the sto­ry could inform and inspire new gen­er­a­tions of work­ers, Sasha Reuther used a wealth of pre­vi­ous­ly unknown archival footage about con­di­tions for work­ers in the boom­ing auto indus­try. It shows how the union was built and, at least for a few decades, how it dra­mat­i­cal­ly improved the lives and enhanced the pow­er of work­ers in auto­mo­bile man­u­fac­tur­ing and relat­ed indus­tries that the UAW organized.
Mil­lions of oth­er work­ers, many not in unions, also gained ground as their employ­ers felt com­pelled to approx­i­mate the pay and ben­e­fits that auto work­ers, steel work­ers and oth­er indus­tri­al work­ers won in their con­tracts. And per­haps even stranger in the mind of a 21st cen­tu­ry view­er, when no labor lead­ers play such a major role in Amer­i­can soci­ety, he gained the admi­ra­tion of many aver­age Americans.
But despite the admir­ing pub­lic — as the film's inter­views, his­tor­i­cal nar­ra­tion and rich archival mate­r­i­al make clear — many union mem­bers also thought that Wal­ter Reuther ruled the union through his inter­nal polit­i­cal cau­cus with too lit­tle respect for democracy.
Still, at the time of his death, Reuther was not only one of the nation's most pow­er­ful labor union lead­ers — espe­cial­ly of the pro­gres­sive wing of the labor move­ment — but also a key fig­ure in near­ly every lib­er­al move­ment, includ­ing the Civ­il Rights move­ment, and an influ­en­tial mem­ber of the Demo­c­ra­t­ic party's pow­er elite, often sur­pass­ing the influ­ence of his labor rival, George Meany.
Meany was the much more con­ser­v­a­tive head of the AFL-CIO, the labor fed­er­a­tion that Meany and Reuther brought togeth­er in 1955 — and Reuther's dis­con­tent with Meany and his more con­ser­v­a­tive pol­i­tics were among the main rea­sons that he led the UAW out of the AFL-CIO in 1968.
There have been many his­to­ries of the UAW and Reuther biogra­phies in print, the defin­i­tive major work being labor his­to­ri­an Nel­son Lichtenstein's The Most Dan­ger­ous Man in Detroit. But even tak­ing into account how lit­tle atten­tion unions and work­ers get from film­mak­ers, it is strik­ing how few films have told even part of the dra­mat­ic sto­ry of the autowork­ers and their union.
The sto­ry of the three broth­ers who came to Detroit from a Ger­man social­ist fam­i­ly in West Vir­ginia makes a com­pelling nar­ra­tive, even if it inevitably short­changes oth­er indi­vid­u­als who con­tributed heav­i­ly to the growth of the UAW. But the film is not hagio­graph­ic: it includes crit­i­cism of both Wal­ter Reuther and his suc­ces­sors from sev­er­al notable rivals on Reuther's left, such as for­mer region­al direc­tors Jer­ry Tuck­er and Paul Schrade, and even the longest-sur­viv­ing broth­er Victor.
And the film depicts the conun­drum that the Viet­nam War proved for Reuther. As crit­i­cism of the war grew, allies and even his cau­cus col­leagues bris­tled at his reluc­tance to speak out against it. A strik­ing excerpt of a taped con­ver­sa­tion between Wal­ter Reuther and Pres­i­dent Lyn­don John­son dur­ing the doc­u­men­tary sug­gests the mutu­al depen­dence between Reuther and John­son that both empow­ered and con­strained Reuther.
"Wal­ter," John­son says to him on the phone call, ​"I want to depend on you, but I just got to have you stand up when the going's tough, because when you've got your back to the wall, I come to you and I stand there and when you've got your strikes you know that you've got a friend. … I want you to tell the rest of them I'm no god­damn fas­cist. I'm try­ing to set­tle this thing," refer­ring to the war. Reuther replies that he told the UAW exec­u­tive board the day before: ​"I believe this deep in my heart that nobody wants peace more than you do. You're car­ry­ing the heavy bur­dens of office. God only knows it's an impos­si­ble task." Despite his per­son­al crit­i­cism of the war in Viet­nam, he stood by John­son even as the anti-war move­ment grew larg­er — a stance that many lib­er­al lead­ers main­tained through­out the war.
Sasha Reuther says he has been pleased with some of the reac­tions to the film, cit­ing, for exam­ple, an African-Amer­i­can high school student's sur­prise after a view­ing that white peo­ple were sub­ject­ed to police beat­ings in their own fights for self-respect. And oth­er young peo­ple told him that the film helped them under­stand an old­er rel­a­tive and his or her devo­tion to their union.
The online dis­tri­b­u­tion of the film, as well as new avail­abil­i­ty in DVD, should help expand the audi­ence for the film. Sasha Reuther, who now works as direc­tor of a spe­cial unit of CBS News that is research­ing the news chan­nels archives to make bet­ter use of the archival mate­r­i­al it owns in dai­ly or spe­cial pro­gram­ming, says he would like to run the film on PBS. But the sta­tion has long been reluc­tant to run doc­u­men­taries fund­ed to a large degree by unions, as Broth­ers on the Line is, hop­ing to assure ​"inde­pen­dence" — even though many busi­ness-linked fun­ders sup­port oth­er doc­u­men­taries with no difficulty.
Sasha hopes that these insur­gent episodes from the past will awak­en move­ments today, from the Fight for $15 and OUR Wal­mart to grad­u­ate assis­tant orga­niz­ing (some of it being done by the UAW). The creaky sounds and grainy grey images from one of labor's hero­ic eras may ener­gize yet anoth­er gen­er­a­tion in the fac­to­ries — or ware­hous­es, docks, retail stores and oth­er work­places. Broth­ers and sis­ters on the glob­al com­mod­i­ty chain may find inspi­ra­tion in these ear­li­er broth­ers on the line.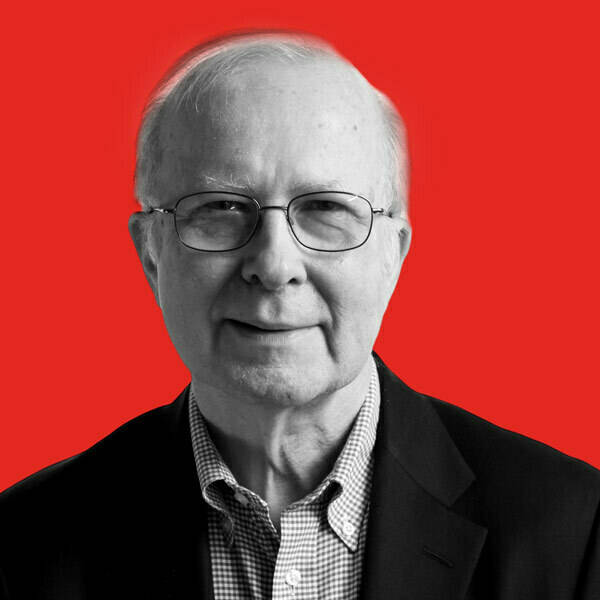 David Moberg, a senior edi­tor of In These Times, has been on the staff of the mag­a­zine since it began pub­lish­ing in 1976. Before join­ing In These Times, he com­plet­ed his work for a Ph.D. in anthro­pol­o­gy at the Uni­ver­si­ty of Chica­go and worked for Newsweek. He has received fel­low­ships from the John D. and Cather­ine T. MacArthur Foun­da­tion and the Nation Insti­tute for research on the new glob­al economy.