Can retail work­ers orga­nize? Can they get a liv­ing wage? These may be philo­soph­i­cal ques­tions, but to the thou­sands of retail work­ers who rely on their wages to sup­port them­selves, they are at the cen­ter of a grim reality.
In New York City, we have a test case. The Queens Cen­ter Mall in Elmhurst (which Michelle Chen wrote about on this blog last month) has been an eco­nom­ic suc­cess. It boasts the high­est rev­enue per square foot for any mall in the U.S.; its par­ent com­pa­ny, Mac­erich, has received $48 mil­lion in tax abate­ments in the past five years, and $50 mil­lion more are coming.
Yet the 3,100 work­ers who work there aren't see­ing too much mon­ey. The work­ers' hourly wage aver­ages $7.50, well below the esti­mat­ed $11.50 liv­ing wage that the New York City Coun­cil tried to require for a new Bronx shop­ping project.
Recent­ly, the Retail, Whole­sale and Depart­ment Store Union and Make the Road New York have teamed up with con­sumer groups and local politi­cians to hold retail­ers accountable.
In Decem­ber, RWD­SU and Make the Road/​NY issued a report, ​"Queens Cen­ter Mall: A Pover­ty Wage Cen­ter in Elmhurst." Not only does the mall fail to pay liv­ing wages, but because of the lack of pub­lic space in Cen­tral Queens, and the near­by crowd­ed neigh­bor­hoods, the mall has become de fac­to pub­lic space, attract­ing hun­dreds of area teens per day.
The coali­tion is mak­ing a stand at the mall, demand­ing three basic rights: a liv­ing wage of $11.50 per hour, ser­vices and acces­si­ble space for the sur­round­ing com­mu­ni­ty, and the mall's man­age­ment must respect work­ers' rights to organize.
Locat­ed in one of the most eth­ni­cal­ly diverse and dense­ly pop­u­lat­ed places in the coun­try, the dra­ma now play­ing out at the Queens Cen­ter Mall might point to a new orga­niz­ing effort at the grass­roots. Unions, work­ing with key com­mu­ni­ty orga­ni­za­tions and allied with pro­gres­sive local politi­cians, are final­ly fight­ing big targets.
As pro­gres­sives, we need to get the word out. For more infor­ma­tion, read the RWD­SU report.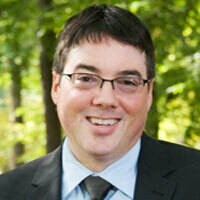 Richard Green­wald
is a labor his­to­ri­an and social crit­ic. . His essays have appeared in
In These Times, The Pro­gres­sive, The Wall Street Jour­nal
among oth­ers. He is cur­rent­ly writ­ing a book on the rise of free­lanc­ing and is co-edit­ing a book on the future of work for The New Press, which fea­tures essays from the coun­ty's lead­ing labor schol­ars and pub­lic intellectuals.