The Man Behind the Dakota Access Pipeline Has a Long History of Profiting Off Disasters
Kelcy Warren is CEO of Energy Transfer Partners.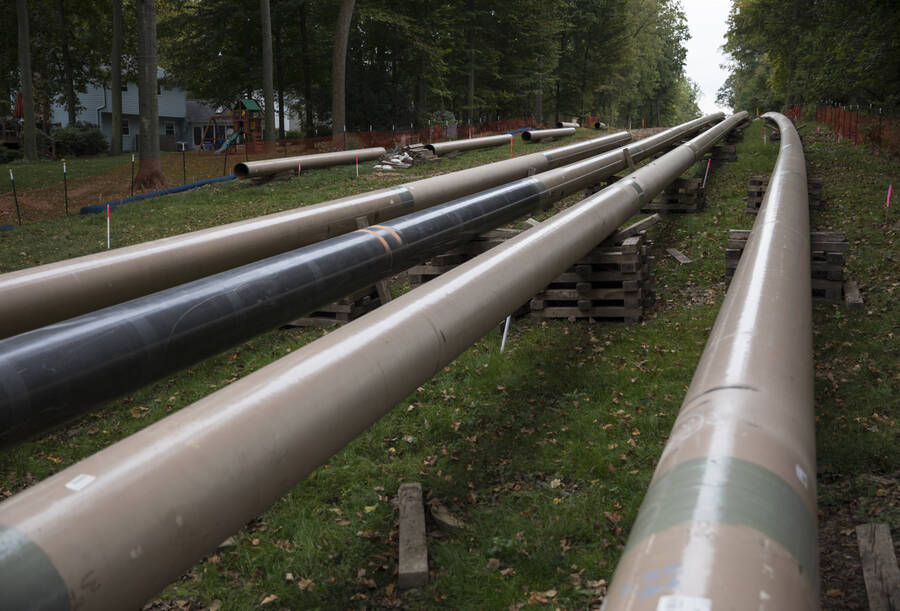 The Dako­ta Access Pipeline has cat­alyzed one of the biggest mobi­liza­tions against a piece of fos­sil fuel infra­struc­ture since the Key­stone XL's defeat last year. One sec­tion of the four-state pipeline would run through the land and water mains of North Dakota's Stand­ing Rock Sioux, a fact that has prompt­ed snow­balling demon­stra­tions along its pro­posed route. Since protests began in mid-August, activists from around the coun­try have flocked to join the Sioux and oth­er tribes to stop the project's con­struc­tion. Over Labor Day week­end, pri­vate secu­ri­ty pro­tect­ing the Dako­ta Access's con­struc­tion deployed dogs and pep­per spray on activists attempt­ing to block it.
"The most wealth I've ever made is during the dark times," Warren told a Bloomberg reporter last year.
Behind both the pipeline and the pri­vate secu­ri­ty is a com­pa­ny called Ener­gy Trans­fer Part­ners (ETP), whose major­i­ty spon­sor­ship of the $3.7 bil­lion project means it has the most on the line of any­one. (Oil giants Marathon, Phillips 66 and Enbridge also hold small­er stakes.) Behind ETP itself is bil­lion­aire and rock and roll music enthu­si­ast Kel­cy War­ren, who — with his extra spend­ing mon­ey (he's worth more than $4 bil­lion) — owns a label that exports ​"lyrics-dri­ven folks music" from his Dal­las Fort-Worth area com­pound. But there's more to War­ren, the company's chair­man and CEO, than his music and com­mand­ing share in the focal point of the envi­ron­men­tal movement's biggest fight of 2016.
He also likes mak­ing mon­ey off of disasters.
When ener­gy trad­ing giant Enron col­lapsed in 2001 — and $2.1 bil­lion of employ­ee retire­ments with it — War­ren bought its pipeline hold­ings at a discount.
More infa­mous was his alleged attempt to try to turn a prof­it on Hur­ri­cane Rita. War­ren was accused by fed­er­al reg­u­la­to­ry agen­cies of tak­ing advan­tage of the storm that caused $12 bil­lion worth of dam­age and prompt­ed the largest evac­u­a­tion in U.S. his­to­ry. One case, filed by the Com­mod­i­ty Futures Trad­ing Com­mis­sion (CFTC), charged ETP and three of its sub­sidiaries with manip­u­lat­ing nat­ur­al gas prices in Hous­ton in the fall of 2005, using Rita as a pre­text for their scheme.
Here's how the CFTC says it worked: First, ETP and com­pa­ny took out a short posi­tion on the Hous­ton Ship­ping Channel's (HTC) Octo­ber 2005 finan­cial basis swap. To rad­i­cal­ly sim­pli­fy things, that means they essen­tial­ly placed a bet on the price of nat­ur­al gas going down in the Hous­ton area that autumn. As res­i­dents fled in advance and in the wake of the storm, demand for gas plum­met­ed and sent prices down. The CFTC alleges that ETP and its sub­sidiaries stock­piled gas around Rita to deliv­er to HTC post-storm, attempt­ing to fur­ther dri­ve down demand and gas prices, and make good on their wager that prices would dip.
The same year the CFTC case was filed, and in coor­di­na­tion with that agency, the Fed­er­al Ener­gy Reg­u­la­to­ry Com­mis­sion (FERC) accused ETP of sim­i­lar mis­deeds from 2003 to 2005.
Both cas­es were set­tled out of court, with Warren's com­pa­ny pay­ing $10 mil­lion to the CFTC (split among the com­pa­ny and its three sub­sidiaries) and $30 mil­lion to the FERC. ETP's pay­ment to FERC was the largest sum FERC had col­lect­ed to date after being grant­ed new reg­u­la­to­ry author­i­ty by the Ener­gy Pol­i­cy Act of 2005.
And Enron and Rita weren't the only times War­ren found a sil­ver lin­ing in dis­as­ters: a col­lapse in the price of oil pre­sent­ed anoth­er oppor­tu­ni­ty. Unlike com­pa­nies that deal direct­ly in extrac­tion, ETP's busi­ness — con­cerned with the trans­porta­tion and pro­cess­ing of fos­sil fuels — avoid­ed the kind of mas­sive hit that plagued oth­er fos­sil fuel com­pa­nies. Long-term con­tracts inked before oil prices dropped insu­lat­ed War­ren from the impacts of a tank­ing mar­ket. And as small­er, more diver­si­fied com­pa­nies fold­ed under the pres­sure, ETP could swoop in to buy them out, in part or whole. In the last sev­er­al years, it snapped up for­mer com­peti­tors Suno­co and South­ern Union, earn­ing War­ren a rep­u­ta­tion as a wheel­er-deal­er and vision­ary in the pipeline business.
"The most wealth I've ever made is dur­ing the dark times," War­ren told a Bloomberg reporter last year. The head­line read: ​"Pipeline Bil­lion­aire Kel­cy War­ren Is Hav­ing Fun in the Oil Bust."
If activists at Stand­ing Rock get their way, though, the com­ing years could get much dark­er for War­ren — and hard­er to make mon­ey off of than any cri­sis he's faced yet.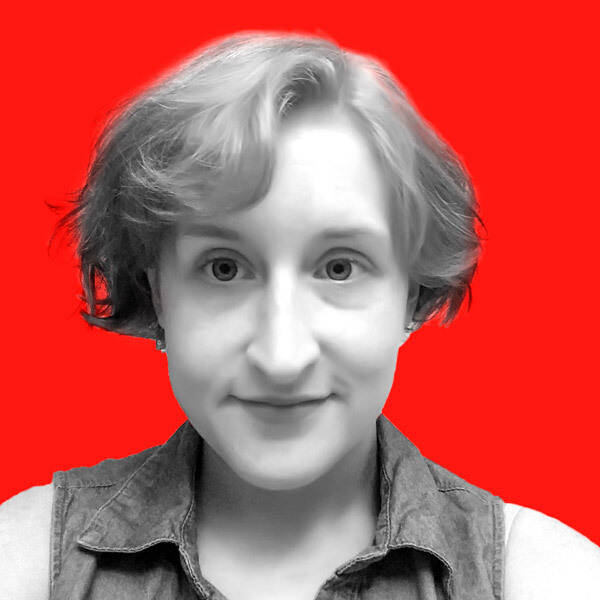 Kate Aronoff
is a Brook­lyn-based jour­nal­ist cov­er­ing cli­mate and U.S. pol­i­tics, and a con­tribut­ing writer at The Inter­cept. Fol­low her on Twit­ter @katearonoff.