The Missing Native Vote
Nearly 50 years after the Voting Rights Act, American Indians still don't have equal access to the ballot box.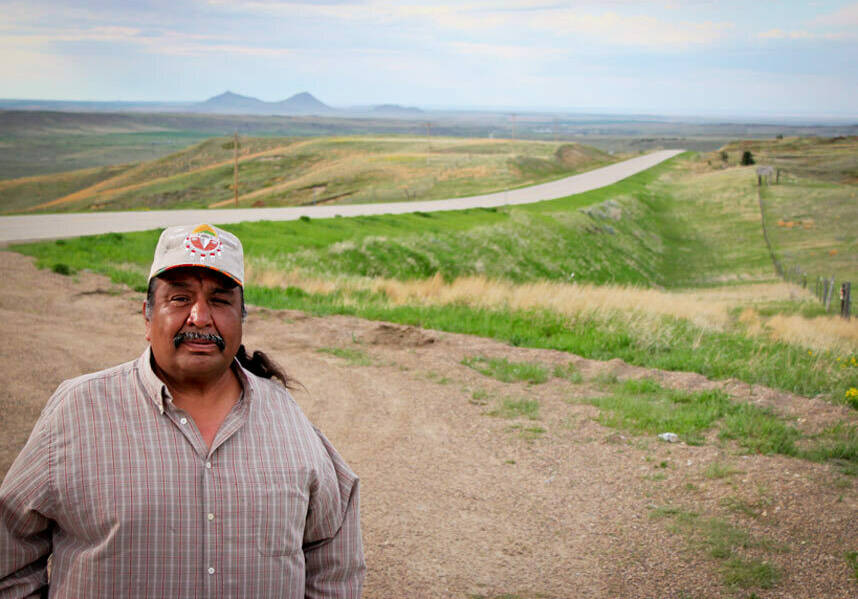 It was mid-April, and Mon­tana was gear­ing up for this year's pri­ma­ry elec­tion. Vot­ing would get under­way in Big Sky Coun­try on May 5, with a month of advance vot­ing by absen­tee bal­lot — by mail or by deliv­er­ing a bal­lot to the coun­ty cour­t­house — lead­ing up to Pri­ma­ry Day on June 3. If peo­ple hadn't reg­is­tered, they could head to the cour­t­house to sign up.
'Native people have a very hard time in Montana,' says Four Directions co-director OJ Semans. 'Keeping polling places in white communities is a very efficient way to disenfranchise us.'
But for Ed ​"Buster" Moore, who lives on the Fort Belk­nap Indi­an Reser­va­tion in north-cen­tral Mon­tana, it wasn't so sim­ple. To cast a bal­lot dur­ing the absen­tee-vot­ing peri­od, he would have to make the 126-mile round trip to the Blaine Coun­ty Cour­t­house in Chi­nook. That's about $21 worth of gas, not to men­tion the income that Moore, an arti­san, would lose by tak­ing a half day off from his work mak­ing hand drums, rawhide bags and oth­er items that he sells in the com­mu­ni­ty and on the Inter­net. A dia­bet­ic, he'd have to buy lunch on the road. Those expens­es add up.
If he had to vote today? ​"I couldn't afford it," Moore says. For trib­al mem­bers who are unem­ployed or receiv­ing assis­tance, vot­ing would be impos­si­ble, he says. ​"It's sheer economics."
Moore's sit­u­a­tion isn't unusu­al. Though mea­sures that cur­tail minori­ties' vot­ing rights, such as strin­gent ID require­ments and lim­it­ed vot­ing time, have made head­lines in recent years, the chal­lenges Native Amer­i­cans face when they go to the polls have nev­er been on the nation­al radar. In the sec­ond decade of the 21st cen­tu­ry, near­ly 50 years after the Vot­ing Rights Act of 1965 out­lawed dis­crim­i­na­to­ry vot­ing prac­tices, Amer­i­can Indi­ans are still work­ing to obtain equal vot­ing rights.
Mon­tanans can reg­is­ter to vote dur­ing the month pre­ced­ing elec­tions — but there's a catch. The cour­t­hous­es where they reg­is­ter are in large­ly white-inhab­it­ed coun­ty seats, not on reser­va­tions. In the nation's fourth-largest state — at 147,040 square miles, big­ger than Ger­many — that can mean day­long trips for peo­ple like Moore from iso­lat­ed reservations.
And that's just reg­is­tra­tion. The month-long vot­ing peri­od is sup­posed to make cast­ing a bal­lot eas­i­er, and hun­dreds of thou­sands of Mon­tanans take advan­tage of it. In 2012, 42.5 per­cent of vot­ers either mailed in an absen­tee bal­lot or vot­ed in per­son dur­ing the month lead­ing up to Pri­ma­ry Day, accord­ing to state elec­tion results. In-per­son vot­ing, how­ev­er, is only allowed at those same coun­ty cour­t­hous­es, a long way from reser­va­tions. And vot­ing by mail pos­es its own dif­fi­cul­ties, thanks to unre­li­able postal ser­vice on reser­va­tions. For Native peo­ple, cast­ing a bal­lot in Mon­tana can be a mul­ti-day event.
The dis­tance between reser­va­tions and coun­ty cour­t­hous­es isn't just an incon­ve­nience; for many Natives, that dis­tance can mean the dif­fer­ence between vot­ing and not vot­ing. Johnathan Walk­er, stu­dent body pres­i­dent of Fort Belknap's Aani­i­ih Nako­da Col­lege and an avid par­tic­i­pant in get-out-the-vote efforts, recalls one 85-year-old woman who missed her oppor­tu­ni­ty to vote because Walk­er was unable to secure trans­porta­tion for her to the courthouse.
To mea­sure the impact of these hur­dles, a 2014 report by Jean Schroedel, a pro­fes­sor of polit­i­cal sci­ence at Clare­mont Grad­u­ate Uni­ver­si­ty, exam­ined vot­ing meth­ods used in the 2012 gen­er­al elec­tion in three Mon­tana coun­ties that over­lap reser­va­tions. In Blaine Coun­ty, she found, 46 per­cent of vot­ers in white precincts cast absen­tee bal­lots. Mean­while, just 18 per­cent did so in Indi­an precincts. The pro­por­tions were sim­i­lar else­where in the state.
None of this adds up to equal rights, accord­ing to for­mer Fort Belk­nap trib­al pres­i­dent and cul­tur­al leader William ​"Snuffy" Main. ​"Indi­ans have one day to vote, assum­ing they've reg­is­tered ahead of time, and every­one else has a month," says Main, a board mem­ber of the Native vot­ing-rights non­prof­it Four Direc­tions. As Mark Azure, Fort Belknap's cur­rent trib­al pres­i­dent, puts it, ​"I would love to walk out the door, cross the street, cast my vote and get back to my life — and not have to take half a day and go off the reser­va­tion to a town where I know that … I'm not real­ly welcome."
He may soon be able to do just that, thanks to a fed­er­al law­suit led by Mark Wan­der­ing Med­i­cine, a North­ern Cheyenne spir­i­tu­al leader and Viet­nam vet­er­an who would have to trav­el 180 miles round trip to get to a coun­ty cour­t­house. The case, Wan­der­ing Med­i­cine v. McCul­loch, pits plain­tiffs from three Mon­tana reser­va­tions — Fort Belk­nap, North­ern Cheyenne and Crow — against coun­ty elec­tions offi­cials and the sec­re­tary of state and top elec­tions offi­cer, Lin­da McCul­loch. The plain­tiffs demand equal access on their reser­va­tions to the absen­tee vot­ing and late reg­is­tra­tion cur­rent­ly offered only in coun­ty courthouses.
At press time, in late May, the oppo­nents in the suit were set to appear in a fed­er­al court­room near the site of the Bat­tle of Lit­tle Bighorn with­in days of the battle's 138th late-June anniver­sary. The loca­tion and tim­ing are apt, as the law­suit is shap­ing up to be a sequel to that famous encounter, also known as Custer's Last Stand. The plain­tiffs include descen­dants of the leg­endary Plains tribes that won the 1876 engage­ment — the Sioux, Cheyenne, Ara­pa­ho, Black­feet and Gros Ven­tres. With sup­port from region­al and nation­al orga­ni­za­tions, the cause has gone well beyond Mon­tana. ​"New Native allies from Alas­ka to Ari­zona have joined our fight," says Four Direc­tions co-direc­tor OJ Semans, a Rose­bud Sioux from South Dako­ta. Even Lt. Colonel Custer has a proxy for Lit­tle Bighorn II: Geral­dine Custer, an elec­tion offi­cial named in the law­suit, is mar­ried to a Custer descendant.
This time, how­ev­er, the Native peo­ple have the Unit­ed States on their side: Wan­der­ing Med­i­cine has attract­ed the inter­est of the Depart­ment of Jus­tice, which views the suit as an impor­tant test of the Vot­ing Rights Act of 1965 and has tak­en it up as part of its efforts to ensure equal rights nation­wide. (For exam­ple, the fed­er­al gov­ern­ment is also chal­leng­ing Texas' 2011 vot­er-ID law and North Carolina's increased vot­er-ID require­ments and short­ened vot­ing peri­od.) The DOJ has filed an ami­cus brief and two State­ments of Inter­est on behalf of the Wan­der­ing Med­i­cine plain­tiffs, and sent an attor­ney to argue in a 2013 hearing.
One of the defen­dants' cen­tral claims in briefs and in court has been that because Mon­tana Natives have par­tic­i­pat­ed to some degree in the elec­toral process and have elect­ed some rep­re­sen­ta­tives of their choice, they have all the rights the law guar­an­tees. But the DOJ dis­putes this, argu­ing that the Vot­ing Rights Act does not require minor­i­ty vot­ers to prove they lack all elec­toral oppor­tu­ni­ty. If the state and coun­ty defen­dants pre­vail, warns the DOJ, juris­dic­tions would have ​"a green light to dis­crim­i­nate" and could, for exam­ple, keep polling places open for 12 hours in white precincts but only three hours else­where. ​"That sim­ply can­not be the law," the DOJ wrote in its April State­ment of Interest.
On the oth­er hand, a rul­ing for the Native plain­tiffs would mean equal­i­ty for Native vot­ers — and pos­si­bly for oth­er iso­lat­ed minor­i­ty com­mu­ni­ties, such as Lati­nos in the South­west. ​"Wan­der­ing Med­i­cine has the poten­tial to trans­form minor­i­ty vot­ing access," says Semans.
Leap­ing vot­ing hurdles
Fort Belk­nap sits north of the Lit­tle Rocky Moun­tains, where pines and aspens climb the mile-high, 15-mile-wide range and an old wag­on road winds along the base of the crag­gy slopes. Buf­fa­lo and hors­es graze in hilly grass­lands; oth­er areas are giv­en over to cat­tle and hay.
The reser­va­tion is about the size of Rhode Island and is home to two tribes: the Gros Ven­tre (pro­nounced grow-vont), who call them­selves the A'aninin, and the Assini­boine, also known as the Nako­da. About half of the 7,000 enrolled trib­al mem­bers live on the reser­va­tion. Most live in mod­est, ranch-style homes, some clus­tered togeth­er, oth­ers scat­tered across the 1,200 square miles of rolling plains. Those who have found employ­ment most­ly work for the trib­al gov­ern­ment, the Indi­an Health Ser­vice, the Bureau of Indi­an Affairs and Fort Belknap's Aani­i­ih Nako­da College.
To deter­mine how dis­tance and pover­ty affect Native vot­ing access, the DOJ asked Uni­ver­si­ty of Wyoming geog­ra­phy pro­fes­sor Ger­ald R. Web­ster to exam­ine the three Mon­tana reser­va­tions involved in Wan­der­ing Med­i­cine. Web­ster found that Indi­ans on those reser­va­tions trav­eled two to three times far­ther than whites to get to a coun­ty cour­t­house. Mean­while, depend­ing on the reser­va­tion, Indi­ans were two to three times more like­ly not to have a vehi­cle for the trip. They were also less like­ly to have mon­ey to fill the gas tank: In Blaine Coun­ty, which over­laps Fort Belk­nap, Web­ster found that the Native pover­ty rate was 2.5 times that of whites; in Rose­bud Coun­ty, which over­laps the North­ern Cheyenne reser­va­tion, Natives were four times more like­ly than whites to live below the pover­ty line.
Fear also keeps Natives away from white towns and their cour­t­hous­es, estab­lish­ing an apartheid con­di­tion in Amer­i­can Indi­an com­mu­ni­ties. ​"They are today the poor­est, most iso­lat­ed and in some quar­ters, the most racial­ly cas­ti­gat­ed pop­u­la­tion in the coun­try," writes soci­ol­o­gist Garth Massey, a Uni­ver­si­ty of Wyoming emer­i­tus pro­fes­sor who sub­mit­ted an expert report to the court on behalf of the plaintiffs.
Natives have plen­ty of rea­son to fear ven­tur­ing out­side their com­mu­ni­ties. In 2000 and 2007, the U.S. Civ­il Rights Com­mis­sion (USCRC) issued reports on the hate crimes, mur­ders and fatal police shoot­ings that Natives face in towns near reser­va­tions in states such as Mon­tana, South Dako­ta and New Mexico.
South Dako­ta, home to Lako­ta and Dako­ta tribes, has scores of grue­some mur­ders, many unsolved, involv­ing Indi­an vic­tims. The USCRC and the FBI have decades of files describ­ing mur­dered Indi­ans found aban­doned by road­sides, float­ing in rivers and, in one noto­ri­ous case, stuffed in a garbage can. ​"In recent years, things have improved in South Dako­ta," says Semans, a for­mer crim­i­nal inves­ti­ga­tor for tribes, the Bureau of Indi­an Affairs, and oth­er fed­er­al agen­cies. ​"Indi­ans may still be mur­dered with impuni­ty in some cas­es, but the police no longer feel free to sim­ply open fire on us." Not so in Mon­tana, where Semans has encoun­tered sto­ries he finds cred­i­ble of police harass­ment and bru­tal­i­ty, and fatal police shoot­ings. ​"Native peo­ple have a very hard time in Mon­tana," he says. ​"Keep­ing polling places in white com­mu­ni­ties is a very effi­cient way to dis­en­fran­chise us."
Full polit­i­cal par­tic­i­pa­tion has been a long time com­ing for Amer­i­can Indi­ans. Nine­teenth-cen­tu­ry pol­i­cy veered between killing and ​"civ­i­liz­ing" Indi­ans, writes Daniel McCool, polit­i­cal sci­ence pro­fes­sor at the Uni­ver­si­ty of Utah and author of Native Vote: Amer­i­can Indi­ans, the Vot­ing Rights Act, and the Right to Vote. State laws offered enfran­chise­ment to Indi­ans who could show they'd done such things as renounc­ing trib­al ties, and own­ing ​"white" clothes and houses.
In 1924, Con­gress declared Native peo­ple to be U.S. cit­i­zens, and thus enti­tled to vote, but they still had to over­come state laws and court deci­sions that blocked suf­frage, says McCool. Even pas­sage of the Vot­ing Rights Act in 1965 didn't ensure that Amer­i­can Indi­ans could vote. They faced — and in some cas­es, still face — ger­ry­man­dered dis­tricts, lack of lan­guage assis­tance for those not flu­ent in Eng­lish, reg­is­tra­tion bar­ri­ers and harass­ment at the polls. ​"Native peo­ple are still in the courts, suing for access that the VRA and Four­teenth Amend­ment guar­an­tee­ing equal pro­tec­tion say they should already have," says Four Direc­tions legal direc­tor Greg Lem­brich, an attor­ney in New York City.
To over­come the hur­dles of dis­tance, pover­ty, racism and a painful his­to­ry, in mid-2012 sev­er­al Mon­tana tribes asked state and coun­ty elec­tions offi­cials for one satel­lite office on each of their reser­va­tions dur­ing the month pri­or to fed­er­al elec­tions. Four Direc­tions assist­ed with nego­ti­a­tions. But the coun­ties were adamant that they didn't have the time or resources to pro­vide the offices. In 2012, Geral­dine Custer told inves­tiga­tive news site 100Re​porters​.com, ​"I don't care if they're white, black or Chi­nese; I just don't have the staff. It's not about race. I'm just swamped."
With no solu­tion in sight, Four Direc­tions helped trib­al lead­ers from three reser­va­tions to iden­ti­fy plain­tiffs, includ­ing Moore, and file a fed­er­al law­suit. The first hear­ing, in Octo­ber 2012, was for an emer­gency injunc­tion to set up offices pri­or to the fall elec­tion. After U.S. Dis­trict Judge Richard Cebull dis­missed the request, the plain­tiffs appealed.
At the time, Cebull was under fire for send­ing an email malign­ing Pres­i­dent Obama's moth­er. Cebull then resigned. In Octo­ber 2013, the Ninth Cir­cuit Court of Appeals vacat­ed Cebull's opin­ion in the Wan­der­ing Med­i­cine law­suit and sent the case back to Mon­tana for a do-over. (In Jan­u­ary 2014, a judi­cial over­sight pan­el revealed that Cebull had sent hun­dreds of racist, sex­ist and homo­pho­bic emails, includ­ing some dis­parag­ing Native Americans.)
The change of judges has giv­en Wan­der­ing Med­i­cine new hope. In Feb­ru­ary, he watched a pre­lim­i­nary hear­ing before the new U.S. Dis­trict judge, Don­ald Mol­loy, and told Indi­an Coun­try Today Media Net­work that the suit is final­ly being heard by some­one ​"who wants to stick to the facts and the law."
The Sen­ate at stake?
If Wan­der­ing Med­i­cine suc­ceeds in giv­ing Natives in Mon­tana equal access to the polls, the impact could res­onate far beyond the state bor­ders. As of late May, a New York Times analy­sis sug­gest­ed that Repub­li­cans had about a 40 per­cent chance of gain­ing the six seats they need to take con­trol of the Sen­ate. Three seats seen as poten­tial Repub­li­can pick-ups are in Mon­tana, Alas­ka and South Dako­ta, which have large Native minori­ties (8, 19 and 10 per­cent, respec­tive­ly) that lean, some­times heav­i­ly, Demo­c­ra­t­ic. In oth­er words, the Native vote just might deter­mine con­trol of the Senate.
There are no nation­wide Native par­ty-reg­is­tra­tion fig­ures, so under­stand­ing the par­ty split among Native vot­ers is best done by look­ing at areas that are almost entire­ly Amer­i­can Indi­an, says Four Direc­tions con­sul­tant Bret Healy. He points to South Dakota's Shan­non Coun­ty, which is near­ly con­tigu­ous with the Pine Ridge Indi­an Reser­va­tion. In 2012, accord­ing to state fig­ures, 5,930 res­i­dents were reg­is­tered as Democ­rats and 583 as Republicans.
Accord­ing to Tom Rodgers, a Wash­ing­ton, D.C., polit­i­cal strate­gist and mem­ber of the Black­feet, a Mon­tana tribe, the non-Native pop­u­la­tion in that state is divid­ed between the two major par­ties, at about 45 per­cent each. ​"In between are the Indi­ans," says Rodgers, who notes that they vote over­whelm­ing­ly Demo­c­ra­t­ic. In 2012, the Oba­ma-Biden tick­et received more than 90 per­cent of the vote in two Fort Belk­nap precincts and five Black­feet precincts.
Among the states with large Native pop­u­la­tions, the tight­est Sen­ate race is in Alas­ka, where the Times analy­sis placed even odds on incum­bent Sen. Mark Begich, a Demo­c­rat, hold­ing on to his seat. In Mon­tana and South Dako­ta, the lat­est polls show the Repub­li­can can­di­dates ahead by dou­ble dig­its. But with five months left before the gen­er­al elec­tion, noth­ing is cer­tain. Healy notes that the race is shift­ing in South Dako­ta, where the gen­er­al elec­tion will like­ly pit Demo­c­rat Rick Wei­land against not only a Repub­li­can chal­lenger, but also two for­mer Repub­li­can office-hold­ers run­ning as Inde­pen­dents. The poten­tial for a split con­ser­v­a­tive vote com­bined with high Native turnout could give Wei­land a shot, says Healy.
Mean­while, in Mon­tana, where Demo­c­ra­t­ic incum­bent Sen. John Walsh is fac­ing a chal­lenge from U.S. Rep. Steve Daines ®, Democ­rats are pulling out the stops to court the Native vote, includ­ing ener­getic cam­paign­ing on reser­va­tions. And Walsh is co-spon­sor­ing the Native Vot­ing Rights Act, which Alaska's Begich intro­duced in the Sen­ate on May 22.
Could Amer­i­can Indi­ans turn the tide for Walsh? Maybe, says Rodgers. ​"But we have to have access. By that, I mean satel­lite vot­ing offices on the reser­va­tions, and turnout in large numbers."
It wouldn't be the first time Amer­i­can Indi­ans decid­ed a nation­al elec­tion, Lem­brich notes. The Native vote has been cred­it­ed with ush­er­ing Montana's oth­er sen­a­tor, Demo­c­rat Jon Tester, to vic­to­ry in 2006 and 2012. In South Dako­ta, Demo­c­rat Tim John­son held on to his U.S. Sen­ate seat in 2002 by just 500-some bal­lots after earn­ing 92 per­cent of the rough­ly 3,000 bal­lots cast on the Pine Ridge reservation.
Oth­er Demo­c­ra­t­ic sen­a­tors with deci­sive trib­al back­ing include Begich, Wash­ing­ton state's Maria Cantwell, and Hei­di Heitkamp of North Dako­ta. In the 2002 Ari­zona governor's race, Nava­jo turnout helped Demo­c­rat Janet Napoli­tano eke out a 12,000-vote mar­gin of vic­to­ry. ​"With­out the Native Amer­i­can vote, I wouldn't be stand­ing here today," Napoli­tano told the 2004 Demo­c­ra­t­ic Nation­al Convention.
​"We've proven that if we get out to vote, we can make a dif­fer­ence," says Azure. If can­di­dates ignore the reser­va­tions? ​"They may not get in," he says.
Dems gone missing
While some Con­gres­sion­al Democ­rats are work­ing to expand Native vot­ing— Begich's Native Vot­ing Rights Act has five co-spon­sors, includ­ing Montana's embat­tled Walsh — the Demo­c­ra­t­ic Par­ty is curi­ous­ly absent from the sup­port team for the Wan­der­ing Med­i­cine plain­tiffs. In fact, the lead defen­dant and sev­er­al coun­ty offi­cials named in the suit are Democ­rats. Semans accus­es Democ­rats of trad­ing on decades-old accom­plish­ments and alliances instead of address­ing con­tem­po­rary rights issues. This year in par­tic­u­lar, he says, par­ty mem­bers have basked in the reflect­ed glo­ry of the upcom­ing 50th anniver­sary of the Civ­il Rights Act. ​"They're rid­ing the coat­tails of tru­ly great lead­ers such as Dr. King, while ignor­ing today's Native call for civ­il rights," he says.
About the nation­al party's posi­tion on the Mon­tana law­suit, the Demo­c­ra­t­ic Nation­al Committee's vot­er pro­tec­tion direc­tor Pratt Wiley says the DNC backs the Mon­tana reser­va­tion satel­lite offices in the­o­ry, but believes ​"tech­ni­cal" chal­lenges pre­vent set­ting them up. The par­ty seems to be coun­sel­ing patience. ​"The heart of the ques­tion in Mon­tana from the Demo­c­ra­t­ic per­spec­tive [is] how do we get to where we all want to be. It has to do with those tech­ni­cal ques­tions: Who has the author­i­ty to do it, and who will write the check?" he says. Still, Wiley says, the Amer­i­can Indi­ans are a ​"core con­stituen­cy" of the party.
As a mat­ter of rec­og­nized con­sti­tu­tion­al law, ​"tech­ni­cal­i­ties" don't over­ride equal rights, says civ­il rights attor­ney Laugh­lin McDon­ald, direc­tor emer­i­tus of the ACLU's Vot­ing Rights Project and author of Amer­i­can Indi­ans and the Fight for Equal Vot­ing Rights. ​"Admin­is­tra­tive incon­ve­nience can­not jus­ti­fy prac­tices that bur­den the fun­da­men­tal right to vote," he says.
What would Mar­tin Luther King do? ​"About Native vot­ing? He sure as hell wouldn't dither about tech­ni­cal­i­ties," says Four Direc­tions con­sul­tant Healy, a for­mer head of the South Dako­ta Demo­c­ra­t­ic Par­ty. ​"Read Dr. King's ​'Let­ter from Birm­ing­ham Jail' on the sub­ject of wait­ing for rights." In the 1963 let­ter, King decries the man ​"who pater­nal­is­ti­cal­ly believes he can set the timetable for anoth­er man's freedom."
But hey, Democ­rats! How about win­ning elec­tions? Con­trol­ling the Sen­ate? Doesn't the par­ty want all those Native Democ­rats at the polls? Wiley says the DNC doesn't see it that way. ​"We don't look at [expand­ing the vote] as mak­ing sure that more Demo­c­ra­t­ic vot­ers vote. We don't look at it as a pro­gram to make sure more African-Amer­i­can or Lati­no or Native vot­ers can vote. It's [about] mak­ing sure every­one can vote."
Healy spec­u­lates that the DNC is reluc­tant to break ranks with par­ty mem­bers who are among the Wan­der­ing Med­i­cine defen­dants or with lead defen­dant McCulloch's attor­ney, Jorge Quin­tana, who is on the Demo­c­ra­t­ic Nation­al Com­mit­tee. Rodgers adds that local elect­ed offi­cials of either par­ty don't want to rile con­stituents in areas sur­round­ing reser­va­tions. If Indi­ans vot­ed in large num­bers, the bal­ance of pow­er would shift local­ly, says Rodgers, and non-Native peo­ple would no longer set the polit­i­cal agen­da. Trib­al mem­bers would be at the table when deci­sions are made — about water rights, rur­al trans­porta­tion, ener­gy devel­op­ment, health­care for the high pro­por­tion of trib­al mem­bers who are vet­er­ans, and much more.
Per­haps the DNC believes it can count on Native vot­ers with­out tak­ing sides in Wan­der­ing Med­i­cine. This may be hubris, warns for­mer Mon­tana Demo­c­ra­t­ic state leg­is­la­tor Mar­garett Camp­bell. Orig­i­nal­ly from Fort Peck Indi­an Reser­va­tion and now a Fort Belk­nap school super­in­ten­dent, Camp­bell has fought for Indi­an rights for decades. She sus­pects that con­fi­dence in the Demo­c­ra­t­ic Par­ty may wane among trib­al mem­bers, who may then stay home in 2014. ​"You can't take a huge seg­ment of your vot­ing pop­u­la­tion and treat them like that with­out them feel­ing dis­en­fran­chised," she says.
Aani­i­ih Nako­da Col­lege stu­dent body pres­i­dent Walk­er agrees, say­ing the tim­ing of this cri­sis of con­fi­dence is ter­ri­ble. He explains that the sequester and gov­ern­ment shut­down bad­ly affect­ed Indi­an coun­try, since delay­ing and can­cel­ing gov­ern­ment con­tracts put trib­al mem­bers out of work. As a result, Amer­i­can Indi­ans see vot­ing and hav­ing a polit­i­cal voice as not just impor­tant, but crit­i­cal. At the same time, they feel the par­ty they've sup­port­ed so enthu­si­as­ti­cal­ly isn't lis­ten­ing. ​"It's dis­heart­en­ing," says Walker.
Democ­rats should nev­er take Amer­i­can Indi­an votes for grant­ed, says Native Vote author McCool. He describes Native Amer­i­cans as ​"acute­ly aware" and ​"issue-spe­cif­ic" vot­ers, who have sup­port­ed Repub­li­cans, includ­ing John McCain. Montana's Repub­li­can Sen­ate can­di­date under­stands this. In his bid to unseat Walsh, Daines has hired a trib­al liai­son and filed bills and held hear­ings on issues that inter­est tribes.
Find­ing solutions
William Main stands over­look­ing a warm spring in a deep val­ley just north of the Lit­tle Rocky Moun­tains. ​"The frogs have dis­ap­peared," he says. ​"So have the fire­flies and a sil­ver-striped min­now." The like­ly cul­prit is a cyanide heap-leach gold mine that the fed­er­al and state gov­ern­ments allowed to open in 1979 on one of the range's peaks, Spir­it Moun­tain, over the objec­tions of many trib­al mem­bers. The sacred site, where trib­al mem­bers have long sought visions and col­lect­ed heal­ing plants, is gone, too. All that remains is an immense yel­low scar on the hori­zon, where orange, yel­low and blue-grey streams car­ry­ing lead, arsenic and oth­er heavy met­als bleed down bat­tered slopes into the reservation's rivers and creeks. For years, trib­al mem­bers have called for robust stud­ies on the effect of the mine's tox­ins on human and envi­ron­men­tal health.
Accord­ing to Main, bet­ter vot­ing access would encour­age elect­ed offi­cials to help launch such stud­ies and to respond to tribes' myr­i­ad oth­er prob­lems as well: high unem­ploy­ment, extreme pover­ty, sub­stance abuse, a chron­i­cal­ly under­fund­ed health­care sys­tem, and crum­bling schools, pub­lic build­ings and homes.
Wan­der­ing Med­i­cine is not the only recent law­suit that takes aim at the numer­ous obsta­cles Native peo­ple face in secur­ing equal rights. In April, Vot­ing Rights Project direc­tor emer­i­tus McDon­ald and Mon­tana ACLU attor­neys nego­ti­at­ed a redis­trict­ing set­tle­ment that pro­vides Fort Peck trib­al mem­bers with equal rep­re­sen­ta­tion on a local school board. That suit, Jack­son v. Board of Trustees of Wolf Point School Dis­trict, is one of many since the 1960s that have restruc­tured dis­tricts that mar­gin­al­ized the Indi­an vote. The Nava­jo Nation is cur­rent­ly advanc­ing just such a suit, which claims that elec­tion dis­tricts in Utah's San Juan Coun­ty, which the reser­va­tion over­laps, are designed so Nava­jo votes have less weight than those of non-Navajos.
In Alas­ka Native set­tle­ments, lack of lan­guage assis­tance is a major vot­ing obsta­cle, accord­ing to Las Vegas attor­ney James Tuck­er. In Toyukuk v. Tread­well, Tuck­er argues that Yup'ik speak­ers in parts of south­west­ern Alas­ka haven't received lan­guage assis­tance man­dat­ed by the Vot­ing Rights Act for those who aren't Eng­lish-pro­fi­cient. As a result, some Alas­ka Native vot­ers strug­gle with lists of can­di­dates, text of ref­er­en­da, and instruc­tions for sign­ing, fold­ing and oth­er manip­u­la­tions of the bal­lot that must be done cor­rect­ly for the vote to count, says Tuck­er. He calls vot­ing under such cir­cum­stances ​"a Hail Mary play."
In South Dako­ta, Pine Ridge Indi­an Reser­va­tion vot­ers set­tled Brooks v. Gant last year, giv­ing them absen­tee-vot­ing satel­lite offices through 2018. Four Direc­tions helped frame the law­suit, based on its expe­ri­ence set­ting up offices in past elec­tions. The non­prof­it then secured a com­mit­ment from South Dako­ta to use Help Amer­i­ca Vote Act funds for offices on more reservations.
Main says these strug­gles and vic­to­ries will bring Native peo­ple into our nation's polit­i­cal life. ​"There will be more Native elect­ed offi­cials and a greater involve­ment for us in our tra­di­tion­al lands, which, tak­en alto­geth­er for the U.S. tribes, encom­pass the Unit­ed States of Amer­i­ca," Main says. ​"We have fought for this coun­try, and now we want to be part of tak­ing bet­ter care of it."
Semans agrees. ​"Peo­ple are always telling us we have to improve our social and eco­nom­ic con­di­tions," he says. ​"Par­tic­i­pat­ing in the elec­toral process is how we'll do it."
UPDATE: On June 10, Wan­der­ing Med­i­cine v. McCul­loch was set­tled out of court. Mon­tana Sec­re­tary of State Lin­da McCul­loch and elec­tions offi­cials of three coun­ties that over­lap Indi­an reser­va­tions agreed to open polling places on reser­va­tions for two days a week dur­ing the month-long pre-elec­tion peri­od when Mon­tana allows absen­tee vot­ing and late reg­is­tra­tion. The defen­dants will also pay the Indi­an plain­tiffs $100,000 for their legal costs in the near­ly two-year battle.
Plain­tiffs' attor­ney Alex Rate points out that the set­tle­ment clar­i­fies that Sec­tion 2 of the Vot­ing Rights Act, which pro­hibits elec­tion dis­crim­i­na­tion, applies to Natives. As a result, say Barb and OJ Semans of Four Direc­tions, the Native vot­ing-rights group that orga­nized the law­suit, more tribes in Mon­tana and else­where will be able to seek equal­i­ty. Says coun­ty defen­dants' attor­ney Sara Franken­stein, ​"The three coun­ties are look­ing for­ward to work­ing with their respec­tive Tribes."
Tex Hall, chair­man of the Coali­tion of Large Tribes and for­mer head of the Nation­al Con­gress of Amer­i­can Indi­ans, praised the set­tle­ment, call­ing it ​"a good day" for Indi­an country.
This sto­ry was report­ed with the sup­port of the Leonard C. Good­man Insti­tute for Inves­tiga­tive Reporting.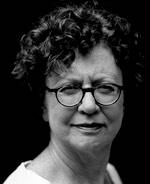 Stephanie Woodard
is an award-win­ning jour­nal­ist who has writ­ten inves­tiga­tive arti­cles for
In These Times
. Her new book is
Amer­i­can Apartheid: The Native Amer­i­can Strug­gle for Self-Deter­mi­na­tion and Inclu­sion
.