In a strange kind of delayed response, the Amer­i­can pub­lic seems to be in a more Islama­pho­bic mood now than it was right after 9⁄11, when a few Mus­lim ter­ror­ists trans­formed planes into bombs. Symp­toms are every­where, from wide­spread oppo­si­tion to the build­ing of mosques and oth­er Islam­ic insti­tu­tions, to con­gres­sion­al hear­ings ampli­fy­ing fear­ful, anti-Islam­ic voic­es, to Mus­lim-ori­ent­ed sur­veil­lance poli­cies, to the use of agent provo­ca­teurs to entrap hap­less malcontents.
Legislators in Tennessee put forward a bill that would make 'material support' for Sharia law punishable by 15 years in prison.
The list goes on, but one of the most unlike­ly avenues of attack is jurisprudence.
Last Novem­ber, for exam­ple, more than 70 per­cent of the Okla­homa elec­torate vot­ed for a con­sti­tu­tion­al amend­ment that explic­it­ly pro­hib­it­ed state courts from con­sid­er­ing Sharia law. Sharia is an Ara­bic word that trans­lates rough­ly into ​"way" or ​"path," and is the title giv­en to the sacred law of Islam. The idea that Sharia must be banned lest it threat­en a state's sys­tem of jurispru­dence should be too absurd to be tak­en seriously.
Nev­er­the­less, a major­i­ty of Oklahoma's vot­ers took it seri­ous­ly enough to want the ban affixed to the state con­sti­tu­tion. Luck­i­ly, a fed­er­al judge issued a per­ma­nent injunc­tion against the amend­ment in November.
Okla­homa law­mak­ers may have over­reached by seek­ing con­sti­tu­tion­al changes, but more than a dozen oth­er states are con­sid­er­ing sim­i­lar kinds of anti-Islam­ic leg­is­la­tion. In Feb­ru­ary, leg­is­la­tors in Ten­nessee put for­ward a bill that would sim­ply out­law Sharia and make ​"mate­r­i­al sup­port" for it pun­ish­able by 15 years in prison. Crit­ics argued that even benign activ­i­ties like wed­dings at a mosque or bring­ing food to a potluck could be clas­si­fied as a felony. In March, leg­is­la­tors amend­ed the pro­posed bill to remove all ref­er­ences to Islam, Mus­lims or Sharia.
In its broad­est sense, Sharia is a sys­tem of laws based on the Quran and the life of the Prophet Muham­mad – the Sun­nah and Hadith. It is not cod­i­fied and is prac­ticed accord­ing to how Mus­lim schol­ars inter­pret the law.
How­ev­er, it has been char­ac­ter­ized much more insid­i­ous­ly by mem­bers of the Ten­nessee leg­is­la­ture. Among oth­er things, the draft­ing leg­is­la­tors wrote, ​"Sharia … includes a war doc­trine known as jihad," and ​"the unchang­ing and ulti­mate aim of jihad is the impo­si­tion of Sharia on all states and nations, includ­ing the Unit­ed States and this state … through vio­lence and crim­i­nal activ­i­ty." Essen­tial­ly, the leg­is­la­tion described Sharia law as a ter­ror­ist manifesto.
Oth­er states, includ­ing Mis­souri, Arkansas, Ari­zona, South Car­oli­na, South Dako­ta and Wyoming, are con­sid­er­ing sim­i­lar bills. Many of these states use the argu­ments of the Ten­nessee bill to make their case, and much of that lan­guage derives large­ly from David Yerushal­mi, founder of the Soci­ety of Amer­i­cans for Nation­al Exis­tence (SANE).
In a March 1 arti­cle on Moth​er​Jones​.com head­lined ​"Meet the White Suprema­cist Lead­ing the GOP's Anti-Sharia Cru­sade," writer Tim Mur­phy describes Yerushal­mi as ​"an Ari­zona-based white suprema­cist who has pre­vi­ous­ly called for a ​'war against Islam' and tried to crim­i­nal­ize adher­ence to the Mus­lim faith."
Yerushal­mi is also the gen­er­al coun­sel for Frank Gaffney's Cen­ter for Secu­ri­ty Pol­i­cy, one of the pri­ma­ry neo-con­ser­v­a­tive groups push­ing the notion that Sharia law is being used by rad­i­cal Islamist groups as the first step in the con­quest of the West. The cen­ter released a report titled ​"Shari­ah: The Threat to Amer­i­ca" that claimed ​"most of the Mus­lim-Amer­i­can groups of any promi­nence in Amer­i­ca are now known to be…hostile to the Unit­ed States and its constitution."
Usu­al­ly those push­ing such nar­ra­tives can be dis­missed for hav­ing a vest­ed inter­est in hyper­bole. But anti-Islam­ic screeds have become main­stream fare. Rep. Allen West (R‑Fla.) fre­quent­ly says that Islam­ic val­ues are the ​"antithe­sis of the prin­ci­ples on which this coun­try was estab­lished." Newt Gin­grich, who just announced plans to explore a run for the White House, recent­ly told the Val­ues Vot­ers Sum­mit that he favors a fed­er­al ban on Sharia law.
For all their bel­li­cos­i­ty, this bay­ing cho­rus of reac­tionar­ies seem espe­cial­ly fright­ened of things Islamic.
Unfor­tu­nate­ly, it's con­ta­gious. When fear rules the roost, the right wing prospers.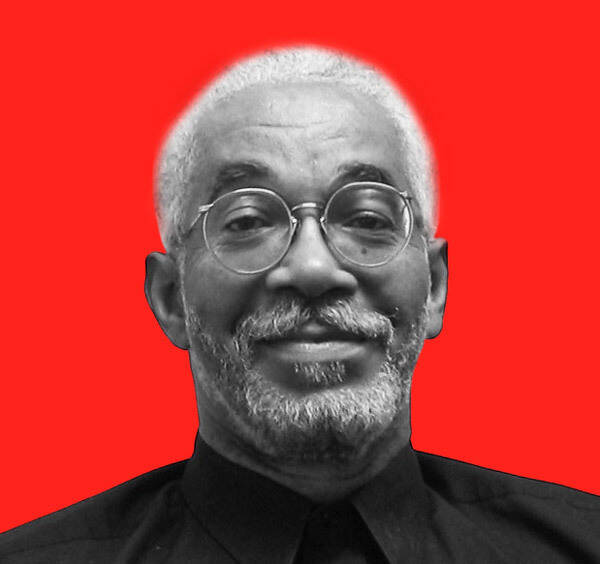 Sal­im Muwakkil
is a senior edi­tor of
In These Times
, where he has worked since
1983
. He is the host of The
Sal­im Muwakkil
show on WVON, Chicago's his­toric black radio sta­tion, and he wrote the text for the book
HAROLD: Pho­tographs from the Harold Wash­ing­ton Years
.