Right-wing media catapulted the New Black Panther Party (NBPP) into national infamy this summer with an exaggerated emphasis on a 2008 incident in which two members of the group, one with a nightstick, were videotaped standing by the door of a poll site in a predominantly black precinct in Philadelphia. The footage has been viewed 1.5 million times on YouTube.
Leaders of the original group have denounced the NBPP, even suing to prevent it from using the name 'Black Panther.'
Attuned to publicity, NBPP chief Malik Zulu Shabazz is exploiting this visibility to threaten violence at Glenn Beck's August 28 rally, ​"Restoring Honor," which takes place at the Lincoln Memorial on the anniversary of Martin Luther King's ​"I have A Dream" speech.
Shabazz told the online magazine Medi​aite​.com that Beck's demonstration is ​"going to meet direct opposition from the New Black Panther Party. … He can bring his Tea Party, and we'll bring our party, and we'll see Glenn Beck."
Both men are practiced provocateurs, and the stage is set for a showdown. Many of Beck's supporters are big on Second Amendment freedoms and are likely to be armed, as are members of the NBPP. Beck is one of the prime movers of the right-wing narrative that the Obama administration harbors pro-black biases and is practicing a racial double standard. Last year Beck proclaimed Obama a racist ​"with a deep seated hatred for white people or white culture."
This meme has proliferated in right-wing circles, fueling the controversy around NBPP's alleged voter intimidation at the Philadelphia polling place. In early January 2009, the Bush administration filed a lawsuit accusing Shabazz and others of voter intimidation. When the Obama administration arrived it dismissed the suit against all but one of the men, arguing that the evidence did not support the charges.
Although no voters complained of intimidation, Obama's critics argue that dropping the charges is proof that he practices a double standard. This argument has gained traction among right-wing media, who have exaggerated the NBPP's significance.
The NBPP was founded in 1990 by Aaron Michaels, a community activist and radio producer in Dallas, Texas, who got his initial inspiration from former Milwaukee City Alderman Michael McGee. In 1990 McGee created the ​"Black Panther Militia," a group comprised of street gangs and other ​"street soldiers," to violently confront entrenched power.
(McGee later admitted that his primary motive for forming the group was to extort aid for the black community from Milwaukee's recalcitrant white leadership. His sole purpose was to provoke.)
Taking his cue from McGee, Michaels set up a similar group in Dallas, registering the name New Black Panther Party for Self Defense in 1991. They used the ​"Black Panther" name because they sought to hitchhike on the heroic legacy it evokes. But the NBPP never embraced the ethos of community service advocated by the original Black Panthers.
Instead, Michaels adopted McGee's provocation model, espousing genetic essentialism (i.e., white people bad, black people good), racial separatism and armed self-defense, a doctrine more in line with racialist groups like the Nation of Islam than the post-colonial nationalism of the first Panther Party. (Surviving leaders of the original group have repeatedly denounced the NBPP, even suing to prevent it from using the name ​"Black Panther." The Southern Poverty Law Center lists the NBPP as a ​"hate group.")
That shift in tone was consecrated and codified by the 1996 arrival of Khalid Abdul Muhammad to the NBPP's leadership ranks. Muhammad had been national spokesman for Louis Farrakhan until an infamous 1993 appearance at New Jersey's Kean University, where he made remarks so racially offensive that Farrakhan suspended him from the Nation of Islam.
A charismatic orator, Muhammad became a racial provocateur without portfolio. He was in big demand as a speaker and his voice has been sampled on a number of songs by hip-hop artists, including Public Enemy. Three years after becoming chairman of NBPP in 1998, Muhammad died. Since then his position has been filled by Shabazz, whose plans to disrupt Beck's August 28 event are par for the course – and almost guaranteed to generate more publicity of dubious value.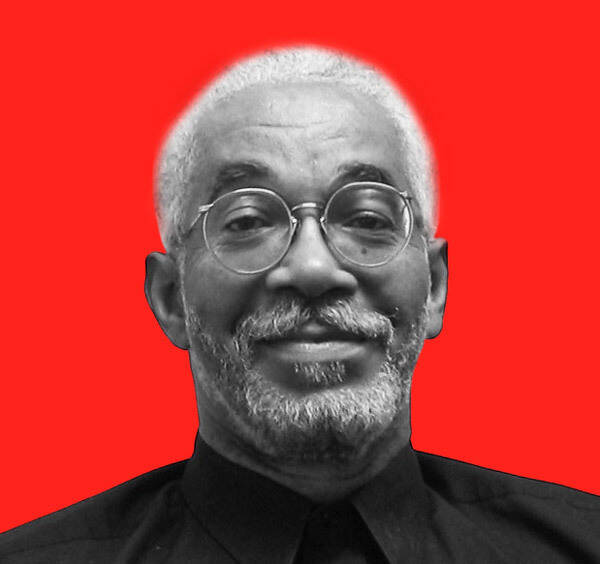 Salim Muwakkil
is a senior editor of
In These Times
, where he has worked since
1983
. He is the host of The
Salim Muwakkil
show on WVON, Chicago's historic black radio station, and he wrote the text for the book
HAROLD: Photographs from the Harold Washington Years
.