Native Americans Are Being Killed by Police at a Higher Rate Than Any Other Group
These deaths are rarely covered in the media, but now, Native groups are organizing for justice in a growing Native Lives Matter movement.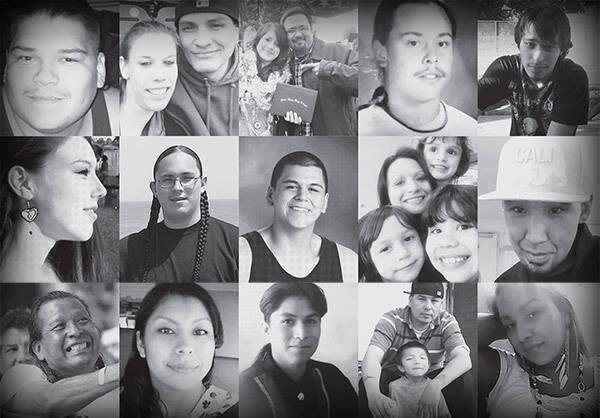 Suquamish tribe descen­dant Jeanet­ta Riley, a 34-year-old moth­er of four, lay face­down on a Sand­point, Ida­ho, street.
Native Americans are 3.1 times more likely to be killed by police than white Americans. Yet these killings of Native people go almost entirely unreported by mainstream U.S. media.
One minute ear­li­er, three police offi­cers had arrived, sum­moned by staff at a near­by hos­pi­tal. Her hus­band had sought help there because Riley — home­less, preg­nant and with a his­to­ry of men­tal ill­ness — was threat­en­ing sui­cide. Riley had a knife in her right hand and was sit­ting in the couple's parked van.
Wear­ing body armor and armed with an assault rifle and Glock pis­tols, the offi­cers quick­ly closed in on Riley — one mov­ing down the side­walk toward the van, the oth­er two cross­ing the road­way. They shout­ed instruc­tions at her — to walk toward them, show them her hands. Curs­ing them, she refused. ​"Drop the knife!" they yelled, advanc­ing, then opened fire. They pumped two shots into her chest and anoth­er into her back as she fell to the pave­ment. Fif­teen sec­onds had elapsed from the time they exit­ed their vehicles.
That July evening in 2014, Riley became anoth­er Native Amer­i­can killed by police. Patchy gov­ern­ment data col­lec­tion makes it hard to know the com­plete tal­ly. The Wash­ing­ton Post and the Guardian (U.K.) have both devel­oped data­bas­es to fill in the gaps, but even these some­times misiden­ti­fy or omit Native victims.
To get a clear­er pic­ture, Mike Males, senior researcher at the Cen­ter on Juve­nile and Crim­i­nal Jus­tice, looked at data the Cen­ters for Dis­ease Con­trol and Pre­ven­tion (CDC) col­lect­ed from med­ical exam­in­ers in 47 states between 1999 and 2011. When com­pared to their per­cent­age of the U.S. pop­u­la­tion, Natives were more like­ly to be killed by police than any oth­er group, includ­ing African Amer­i­cans. By age, Natives 20 – 24, 25 – 34 and 35 – 44 were three of the five groups most like­ly to be killed by police. (The oth­er two groups were African Amer­i­cans 20 – 24 and 25 – 34.) Males' analy­sis of CDC data from 1999 to 2014 shows that Native Amer­i­cans are 3.1 times more like­ly to be killed by police than white Americans.
Yet these killings of Native peo­ple go almost entire­ly unre­port­ed by main­stream U.S. media. In a paper pre­sent­ed in April at a West­ern Social Sci­ence Asso­ci­a­tion meet­ing, Clare­mont Grad­u­ate Uni­ver­si­ty researchers Roger Chin, Jean Schroedel and Lily Rowen reviewed arti­cles about deaths-by-cop pub­lished between May 1, 2014, and Octo­ber 31, 2015, in the top 10 U.S. news­pa­pers by cir­cu­la­tion: the Wall Street Jour­nal, New York Times, USA Today, Los Ange­les Times, New York Dai­ly News, New York Post, Chica­go Sun-Times, Den­ver Post, Wash­ing­ton Post and Chica­go Tri­bune.
Of the 29 Native Amer­i­cans killed by police dur­ing that time, only one received sus­tained cov­er­age — Paul Cast­away, a Rose­bud Sioux man shot dead in Den­ver while threat­en­ing sui­cide. The Den­ver Post ran six arti­cles, total­ing 2,577 words. The killing of Suquamish trib­al mem­ber Daniel Covar­ru­bias, shot when he reached for his cell phone, received a total of 515 words in the Wash­ing­ton Post and the New York Times (which misiden­ti­fied him as Lati­no). The oth­er 27 deaths received no coverage.
Com­pare this media black­out with the cov­er­age of the next-most-like­ly group to be killed by police. The researchers found that the 10 papers devot­ed hun­dreds of arti­cles to the 413 African Amer­i­cans killed by police in that peri­od, as well as to Black Lives Mat­ter (BLM) protests and police vio­lence more broad­ly. That's large­ly a tes­ta­ment to the pow­er of the BLM move­ment, which explod­ed after the Aug. 9, 2014 killing of Michael Brown. When Min­neapo­lis police killed both White Earth Ojib­we trib­al mem­ber Philip Quinn, 30, and African-Amer­i­can Jamar Clark, 24, dur­ing the fall of 2015, Clark's sto­ry was well-report­ed, while Quinn's pass­ing, like those of almost all oth­er Native vic­tims, was bare­ly noted.
Nor did major media report on a spate of Native jail­house deaths in 2015. The sta­tis­tics on ​"death by legal inter­ven­tion" — a term used by the CDC to describe fatal­i­ties at the hands of police — include those that occur in cus­tody pri­or to sen­tenc­ing. Whether the deaths are due to police action or neglect, the depart­ment is con­sid­ered account­able. ​"When peo­ple are in cus­tody, law enforce­ment has con­trol of them and a respon­si­bil­i­ty for their wel­fare," Males explains.
A report com­mis­sioned by Alaska's Gov. Bill Walk­er found that Joseph Mur­phy, an Alas­ka Native vet­er­an of the Iraq War, died of a heart attack in a hold­ing cell in Juneau in August 2015, as jail staff yelled ​"fuck you" and ​"I don't care" in response to his pleas. Accord­ing to the report, Lar­ry Kobuk, iden­ti­fied in news arti­cles as a 33-year-old Alas­ka Native, who had a heart con­di­tion known to his jail­ers, died in Jan­u­ary 2015 while being held face down by four offi­cers. Sarah Lee Cir­cle Bear, a 24-year-old Sioux moth­er of two jailed in South Dako­ta, died after report­ed­ly com­plain­ing of pain and being refused med­ical care. (At the Demo­c­ra­t­ic Nation­al Con­ven­tion, San­dra Bland's moth­er, Gene­va Reed-Veal, who has become a vocal activist in the move­ment for black lives, point­ed out that Cir­cle Bear's death occurred dur­ing the same month her daugh­ter died in police cus­tody — July 2015.)
The list of 2015 deaths goes on: 53-year-old Choctaw med­i­cine man Rex­dale Hen­ry, in a jail cell in Mis­sis­sip­pi; Alas­ka Native Gilbert Joseph, 57, in Alas­ka; Yurok trib­al mem­ber Ray­mond Eacret, 34, in Cal­i­for­nia. On the Cheyenne Riv­er Sioux Tribe's reser­va­tion in South Dako­ta, an angry crowd marched on police head­quar­ters after trib­al mem­ber Phillip High Bear's moth­er alleged her 33-year-old son was beat­en to death there. Pro­tes­tors sang, drummed and shout­ed taunt­ing ref­er­ences to the 1890 shoot­ing death of Lako­ta spir­i­tu­al leader Sit­ting Bull at the hands of Native police officers.
Yet even this sto­ry received no cov­er­age in the 10 largest papers. The Clare­mont researchers stress that they are not crit­i­ciz­ing the impor­tant atten­tion paid to the move­ment for black lives, but they note that a larg­er nar­ra­tive is at play: Racial issues in the Unit­ed States tend to be framed as black and white, while oth­er groups are ignored. But Native Amer­i­cans' expe­ri­ences of vio­lence and dis­crim­i­na­tion in the Unit­ed States often par­al­lel those of African Amer­i­cans. Fed­er­al inves­ti­ga­tions have found that on the bor­ders of reser­va­tions, Native Amer­i­cans are treat­ed as sec­ond-class cit­i­zens by police and pub­lic agen­cies in ways that echo the expe­ri­ence of black Amer­i­cans in towns like Fer­gu­son, Mo.
Over the past 40 years, the U.S. Com­mis­sion on Civ­il Rights (USC­CR), an inde­pen­dent gov­ern­ment agency, has held numer­ous hear­ings on dis­crim­i­na­tion in bor­der towns sur­round­ing reser­va­tions: in New Mex­i­co, near the Nava­jo reser­va­tion; in South Dako­ta, near the Sioux reser­va­tions; and, just this August, in Billings, Mont., near the Crow and North­ern Cheyenne reservations.
Inci­dents aired even in recent hear­ings sound like tales from the pre-civ­il-rights Deep South. They ranged from denial of ser­vice in pub­lic places to police bru­tal­i­ty to the fail­ure to inves­ti­gate mur­ders. In North­ern Plains states, USC­CR mem­bers per­son­al­ly observed staff in restau­rants and stores has­sling or refus­ing to serve Natives. In South Dako­ta, the com­mis­sion heard tes­ti­mo­ny about a police depart­ment that found rea­sons to fine Natives hun­dreds of dol­lars, then ​"allowed" them towork off the debt on a ranch. USC­CR Rocky Moun­tain direc­tor Malee Craft described the sit­u­a­tion as ​"slave labor."
This is the con­text for Native deaths at the hands of police.
The high rate of these killings is also a result of the com­par­a­tive dearth of men­tal health­care ser­vices for Native Amer­i­cans, says Bon­nie Duran, an Opelousas/​Coushatta tribe descen­dent and an asso­ciate pro­fes­sor in the Uni­ver­si­ty of Wash­ing­ton School of Social Work. Peo­ple threat­en­ing sui­cide and expe­ri­enc­ing oth­er men­tal health crises made up one-quar­ter of all those killed by cops in the first half of 2016, accord­ing to data col­lect­ed by the Wash­ing­ton Post; they made up near­ly half of the Native deaths exam­ined by the Clare­mont researchers.
Dis­traught peo­ple in these sit­u­a­tions — such as Riley or Cast­away — can be par­tic­u­lar­ly vul­ner­a­ble. Com­mands from mul­ti­ple offi­cers in a quick­ly devel­op­ing sit­u­a­tion can be very dif­fi­cult to parse, even for some­one who isn't in cri­sis, says Jim Trainum, a for­mer Wash­ing­ton, D.C., homi­cide detective.
"Attend­ing to con­flict­ing sig­nals from mul­ti­ple sources results in a huge cog­ni­tive demand," says Melis­sa Rus­sano, a psy­chol­o­gist and crim­i­nal jus­tice pro­fes­sor at Roger Williams Uni­ver­si­ty. ​"Split-sec­ond respons­es are required of the indi­vid­ual. You have to assess if and to what extent there is a threat, and that may cre­ate a cer­tain lev­el of panic."
As fund­ing for men­tal health­care con­tin­ues to plum­met, police are increas­ing­ly the first respon­ders to men­tal health crises that they are untrained for and ill-equipped to handle.
In Native com­mu­ni­ties, the lack of men­tal health­care ser­vices is par­tic­u­lar­ly acute, accord­ing to an analy­sis of CDC data by the Sui­cide Pre­ven­tion Resource Cen­ter (SPRC), and there's a crit­i­cal short­age of Native pro­fes­sion­als who under­stand cul­tur­al fac­tors affect­ing patients. Data from the Nation­al Con­gress of Amer­i­can Indi­ans illus­trates this: In 2013, Indi­an Health Ser­vice per-capi­ta expen­di­tures were $2,849, com­pared to $7,717 per per­son for health­care spend­ing nationally.
One indi­ca­tion of the situation's sever­i­ty is the sui­cide rate for Natives, whichin 2010 was 16.93 per 100,000, com­pared with 12.08 for the pop­u­la­tion as a whole, accord­ing to SPRC. Men­tal health resources for Native Amer­i­cans are even scarcer off-rese­va­tion, in the so-called urban-Indi­an com­mu­ni­ties, where about half of the Native pop­u­la­tion lives. There, clin­ics are fund­ed at a low­er rate, says Duran. This is also where the largest share of police killings occur: 79 per­cent, accord­ing to Chin.
Some police depart­ments have respond­ed by train­ing offi­cers in cri­sis inter­ven­tion, which teach­es them to slow down and find alter­na­tives to the imme­di­ate appli­ca­tion of lethal force, or by pair­ing offi­cers with men­tal health pro­fes­sion­als on calls that clear­ly involve such issues. Research is not yet con­clu­sive about what works best, says Duran, but she stress­es that the best solu­tion is to address the prob­lem at the root: Fund social services.
Native lives matter
The grass­roots Native Lives Mat­ter (NLM) move­ment is attempt­ing to bring atten­tion to the deaths, and to the larg­er social and eco­nom­ic oppression
of Native Amer­i­cans. Start­ed in late 2014, the con­cept was inspired by Black Lives Mat­ter, says one of the founders, Chase Iron Eyes, a Lako­ta attor­ney and Demo­c­ra­t­ic can­di­date for Con­gress from North Dako­ta. Neigh­bor­ing South Dako­ta had been scru­ti­nized by USC­CR in a 2000 report, ​"Native Amer­i­cans in South Dako­ta An Ero­sion of Con­fi­dence in the Jus­tice Sys­tem." In the hear­ings that led up to the report, com­mis­sion­ers heard tes­ti­mo­ny about racial pro­fil­ing dur­ing traf­fic stops, drunk dri­vers receiv­ing light or sus­pend­ed sen­tences for killing Natives, and, just as con­cern­ing to Natives, the white community's denial of the exis­tence of racism toward Native people.
On Dec. 19, 2014, Iron Eyes and oth­er Natives marched in Rapid City, S.D., to draw atten­tion to police bru­tal­i­ty against Natives. The next day, Rapid City police fatal­ly shot a Native man, Allen Locke, who had attend­ed the protest. From the begin­ning, Iron Eyes says, NLM was intend­ed to encom­pass numer­ous issues affect­ing Natives, from child wel­fare to incar­cer­a­tion dis­par­i­ties. The Native Lives Mat­ter Face­book page and Twit­ter feed show the idea has pro­lif­er­at­ed across Indi­an coun­try, with grass­roots groups adopt­ing the slo­gan as an umbrel­la term to advo­cate for envi­ron­men­tal and social caus­es. ​"We don't own it; every­one has a right to it," says Iron Eyes.
Enter the Puyallup tribe (pro­nounced p‑YAH-lup), an eco­nom­i­cal­ly pow­er­ful, 4,000-member North­west Indi­an nation with a suc­cess­ful casi­no, numer­ous trib­al and indi­vid­ual fish­ing enter­pris­es, and a real-estate port­fo­lio of com­mer­cial and indus­tri­al prop­er­ties. The tribe's reser­va­tion inter­sects the city of Taco­ma, Wash., and mem­bers report the same kind of police harass­ment doc­u­ment­ed by USC­CR in oth­er bor­der com­mu­ni­ties, such as being pulled over for ​"dri­ving while Indian."
Now, the Puyallup are seek­ing to ensure that police are held account­able for their actions, no mat­ter who the vic­tim — Native or non-Native.
The Puyallup were cat­a­pult­ed into the issue of police vio­lence on Jan­u­ary 28. Short­ly before mid­night, Taco­ma police offi­cers approached a parked car. A con­vict­ed felon, Ken­neth Wright, 36, who was want­ed on drugs and weapons charges, was in the pas­sen­ger seat; his preg­nant girl­friend, 32-year-old trib­al mem­ber Jacque­line Saly­ers, was the driver.
Min­utes lat­er, one of the offi­cers had shot Saly­ers in the head, and Wright had escaped into the night.
Almost imme­di­ate­ly, rel­a­tives began to ques­tion the police account of the inci­dent. They are now in the process of con­duct­ing their own inves­ti­ga­tion­There is no video record: Taco­ma offi­cers used no body or dash cams at the time, a police sur­veil­lance cam­era over­look­ing the street alleged­ly mal­func­tioned dur­ing the event, and police appar­ent­ly destroyed three secu­ri­ty cam­eras on a near­by house dur­ing their investigation.
The city of Taco­ma, how­ev­er, freely pro­vid­ed In These Times with hun­dreds of pages of wit­ness state­ments, detec­tives' reports, 911 calls, logs of police-vehi­cle move­ments, scene pho­tographs and more, assem­bled for its inter­nal investigation.
Accord­ing to the offi­cial account, Scott Camp­bell, the offi­cer who shot Saly­ers, said that while on patrol, he rec­og­nized Wright and, behind the wheel, saw ​"a Native Amer­i­can female that appeared to be around 30 years of age." His part­ner, Aaron Joseph, stopped their cruis­er across the street.
The two offi­cers chal­lenged Saly­ers and Wright to put their hands up. Accord­ing to Camp­bell, Saly­ers then accel­er­at­ed the car toward him; he says he shot at her to save his life.
Of the eight shots dis­charged, four hit Saly­ers. No shots hit Wright, who, when appre­hend­ed weeks lat­er, told inves­ti­ga­tors he had ducked down.
After the gun­fire, the offi­cers took cov­er. Camp­bell told police inves­ti­ga­tors that he hid behind the bed of a pick­up truck with his pis­tol point­ed toward Saly­ers' vehi­cle. From this spot, he observed Wright ​"climb­ing around in the front of the vehi­cle [and] attempt­ing to retrieve some­thing from the rear of the vehi­cle," scream­ing ​"you fuck­ing killed her" and oth­er accu­sa­tions, clam­ber­ing over the ​"appar­ent­ly shot female," exit­ing the car on the driver's side and run­ning away, armed with a rifle.
The police account rais­es a num­ber of ques­tions. Why did Camp­bell believe shoot­ing the dri­ver would stop a car that was in gear and under­way? Why would an offi­cer duck, pis­tol in hand, and watch while a dan­ger­ous want­ed crim­i­nal labo­ri­ous­ly armed him­self and escaped into a res­i­den­tial neigh­bor­hood? In what would undoubt­ed­ly be a dan­ger­ous and quick­ly chang­ing sit­u­a­tion, why didn't the offi­cers call for back-up or first look for a way to get Saly­ers, a bystander, out of the car?
About half an hour lat­er, two offi­cers removed Saly­ers from her vehi­cle — dragged her, accord­ing to a wit­ness from the neigh­bor­hood — and put her in a patrol car. Accord­ing to Taco­ma Police Depart­ment spokesper­son Loret­ta Cool, ​"The sus­pect, in the area with a rifle, would dic­tate mov­ing to a safer loca­tion to admin­is­ter med­ical aid." Cool declined to com­ment fur­ther cit­ing the pos­si­bil­i­ty of a lawsuit.
Once in the new loca­tion, Saly­ers was dragged back out of the patrol car and onto the pave­ment, where Camp­bell per­formed chest com­pres­sions. Medics arrived and Saly­ers was pro­nounced dead. At some point, her right arm was bro­ken, but not by a bul­let; her fam­i­ly dis­cov­ered this while prepar­ing her for burial.
Based on the Taco­ma Police Department's inter­nal inves­ti­ga­tion and the med­ical examiner's report, the coun­ty pros­e­cu­tor found the shoot­ing jus­ti­fied. A review board lat­er affirmed these find­ings, announc­ing on August 16 that ​"Campbell's use of dead­ly force was rea­son­able and with­in depart­ment pol­i­cy." Saly­ers' fam­i­ly stren­u­ous­ly objects to that conclusion.
'Every­one is welcome'
The killing hor­ri­fied res­i­dents of the mul­ti-eth­nic Taco­ma neigh­bor­hood. Gary Har­ri­son, a 48-year-old African-Amer­i­can vet­er­an, was awak­ened by the gun­fire. The shoot­ing hap­pened right in front of his home. ​"I saw [Jackie's] car and so many police, for blocks around," he recalls. Two of his house­mates told the oth­ers, ​"They shot Jack­ie." He had known the young woman. ​"She always had a smile for you," he says, eyes bright with tears.
At Saly­ers' funer­al, her moth­er, Lisa Earl, 53, called for jus­tice — not only for her daugh­ter, but for every­one impact­ed by exces­sive use of force by law enforce­ment. Her tribe took up the chal­lenge under the ban­ner ​"Jus­tice for Jack­ie, Jus­tice for All."
Fol­low­ing her killing, Saly­ers' rel­a­tives met week­ly at the Puyallup Lit­tle Wild Wolves Youth/​Community Cen­ter, where Earl works, to mourn and to plan a March 16 two-mile protest march from the trib­al head­quar­ters to Tacoma's fed­er­al cour­t­house. Near­ly 300 peo­ple turned out. Fam­i­ly and trib­al mem­bers were joined by oth­er Taco­ma res­i­dents who had lost loved ones to police shoot­ings and cit­i­zens involved with oth­er issues, such as work­ers' rights and the envi­ron­ment. In May, fam­i­ly mem­bers joined trib­al coun­cil mem­ber Tim Reynon on a trip to Wash­ing­ton, D.C., to press the Depart­ment of Justice's Office of Trib­al Jus­tice for an inde­pen­dent inves­ti­ga­tion of the shoot­ing. At press time, no deci­sion had been made whether to under­take one.
As time went by, oth­ers in the region — both Native and non-Native — who had lost friends and rel­a­tives to police killings began attend­ing the family's gath­er­ings, which con­tin­ue reg­u­lar­ly. They recount their sto­ries in a tra­di­tion­al Puyallup talk­ing cir­cle (dur­ing which par­tic­i­pants express them­selves in turn and with­out inter­rup­tion), then share a meal. Each per­son is in a dif­fer­ent phase of their griev­ing, says James Ride­out, 45, Lisa Earl's broth­er. ​"They are in such ten­der moments."
On the evening of June 20, In These Times attend­ed one of the meet­ings. As par­tic­i­pants fil­tered into the com­mu­ni­ty cen­ter, they hugged, exchanged bits of gos­sip and found places in a cir­cle of chairs. They were Native, black, white and Lati­no, young and old, unit­ed by con­cern about friends, fam­i­ly and neigh­bors lost in encoun­ters with the police. The scent of cook­ing crab — gath­ered by Ride­out in the Puget Sound ear­li­er that day — waft­ed over the gath­er­ing, as par­tic­i­pants told sto­ries of tragedy and survival.
Andre Tay­lor, 48, spoke about what he called the ​"exe­cu­tion" of his broth­er, Che Tay­lor, an African Amer­i­can shot to death at age 46 in Seat­tle ear­li­er this year. Sil­via Sabon, a 53-year-old Tlin­git trib­al mem­ber, described the death of a 23-year-old Lati­no fam­i­ly friend, Oscar Perez-Giron, whom she says was killed on a bus plat­form by police chal­leng­ing his lack of a tick­et. African-Amer­i­can moth­er Crys­tal Chap­lin, 52, said that in May 2015, Olympia, Wash., police shot both of her sons, Andre Thomp­son, then 23, and Bryson
Chap­lin, then 21, in the back. Both sur­vived, but Bryson was paralyzed.
"Every­one is wel­come [at the meet­ing]," says Sabon. ​"It doesn't mat­ter what col­or you are. We are all going through the same thing."
Not alone
Though the fam­i­ly and trib­al com­mu­ni­ty have acknowl­edged the Native Lives Mat­ter move­ment, the thrust of the Puyallup's efforts has been ecu­meni­cal. This approach makes sense cul­tur­al­ly to the Puyallup. Their name for them­selves in their lan­guage con­notes ​"gen­er­ous and wel­com­ing behav­ior to all peo­ple who enter our lands."
"When the police killings hap­pened to peo­ple who didn't have a tribe to back them up, they were alone, on their own out there," says Ride­out. ​"When our tribe took a posi­tion on this issue, we real­ized we had an oppor­tu­ni­ty to take care of them all, to bring them along with us."
In addi­tion, says trib­al coun­cil mem­ber Reynon, a tribe can be effec­tive in a ways an indi­vid­ual advo­cate or advo­ca­cy group can­not. ​"We have a trust rela­tion­ship with the fed­er­al gov­ern­ment, so we are a sov­er­eign nation with the full weight of the Unit­ed States behind us. We also have the recog­ni­tion and respect of local governments."
The Puyallup tribe sup­ports a Wash­ing­ton state bal­lot ini­tia­tive that seeks greater police account­abil­i­ty for lethal use of force. The bill that the ini­tia­tive would put before the leg­is­la­ture is named for John T. Williams. He is one of few Natives whose death-by-cop, in Seat­tle in 2010, received more cov­er­age. Then 50, he was shot by an offi­cer who first claimed Williams lunged at him with a knife, though eye­wit­ness­es con­tra­dict­ed this. The shoot­ing was termed unjus­ti­fied, but the offi­cer nev­er faced crim­i­nal penalties.
"With the bal­lot ini­tia­tive, we want to build a mod­el for this issue that can be repli­cat­ed around the nation," says Chester Earl, 42, Saly­ers' cousin. ​"On Jan­u­ary 28, our fam­i­ly was made part of a cir­cle of fam­i­lies through­out the nation who are liv­ing with this issue."
Puyallups have joined indi­vid­u­als and groups statewide, like the NAACP, that are col­lect­ing sig­na­tures; 250,000 are need­ed by the end of 2016 to put the mea­sure before the legislature.
When Seat­tle May­or Ed Mur­ray announced that he backed the bill, a Seat­tle Police Depart­ment rep­re­sen­ta­tive said, ​"We sup­port the mayor's posi­tion on the ini­tia­tive, so by default, we sup­port it." It appears to be the only police depart­ment in the state to issue a pos­i­tive response to the poten­tial change. In anoth­er devel­op­ment, state leg­isla­tive lead­ers have appoint­ed Reynon to a new Joint Leg­isla­tive Task Force on Dead­ly Force and Com­mu­ni­ty Polic­ing, a com­mit­tee drawn from com­mu­ni­ty groups as well as law enforce­ment. The bill estab­lish­ing the task force acknowl­edges the dan­ger police are often placed in as they pro­tect the com­mu­ni­ty, but it also seeks ways to reduce vio­lent inter­ac­tions between law enforce­ment and the public.
"We have to find a solu­tion that works for every­one," says Reynon. ​"It will mean change, and change is nev­er easy." For Saly­ers' fam­i­ly, it's been a painful process. ​"We nev­er asked to be a part of this," Ride­out says. ​"We always want to stress the good nar­ra­tives, our chil­dren suc­ceed­ing. But now that we are involved, we must ensure that noth­ing like this ever hap­pens again."
Jus­tice for Jack­ie … and Jennie
Trib­al involve­ment means the pos­si­bil­i­ty of real and last­ing change to Ramona Ben­nett, a Puyallup elder in her late sev­en­ties. ​"Peo­ple and move­ments may fade, but a tribe doesn't go away," says Ben­nett, a for­mer trib­al chair­woman and long-time activist who was gassed, clubbed, shot at and arrest­ed dur­ing 1970s ​"fish-ins" to demand recog­ni­tion of treaty guar­an­teed fish­ing rights.
The Puyallup have long been easy vic­tims in Taco­ma, Ben­nett says. Tra­di­tion­al­ly, they lived in com­mu­nal long­hous­es, but late-19th-cen­tu­ry pres­i­den­tial procla­ma­tions and Con­gres­sion­al actions broke up the reser­va­tion and forced trib­al mem­bers to move to iso­lat­ed cab­ins on sep­a­rate plots. ​"Fish­ing and trap­ping were out­lawed, so the men went out at night, mak­ing the cab­ins very dan­ger­ous," says Ben­nett. ​"White men would come, kick the doors in, rape and mur­der the [women] and throw their bod­ies on the rail­road tracks, where they'd be called ​'rail­road acci­dent deaths.' … We dis­cov­ered in our trib­al enroll­ment office a stack of ​'rail­road death' doc­u­ments from 1912 to 1917.''
Among them was one that record­ed the death of Bennett's grand­moth­er Jennie.
The Jus­tice for Jack­ie, Jus­tice for All effort will suc­ceed, Ben­nett believes. ​"But I'm still out for jus­tice for Jen­nie … a girl who has been dead for 104 years."
This sto­ry was report­ed and writ­ten with the sup­port of the Fund for Inves­tiga­tive Jour­nal­ism and the Leonard C. Goodman Insti­tute for Inves­tiga­tive Reporting.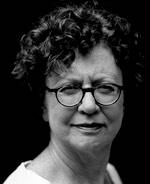 Stephanie Woodard
is an award-win­ning jour­nal­ist who has writ­ten inves­tiga­tive arti­cles for
In These Times
. Her new book is
Amer­i­can Apartheid: The Native Amer­i­can Strug­gle for Self-Deter­mi­na­tion and Inclu­sion
.