Trump May Start Pushing a Carbon Tax. It's a Trap.
A carbon tax at the expense of regulation is just what the fossil-fuel industry wants.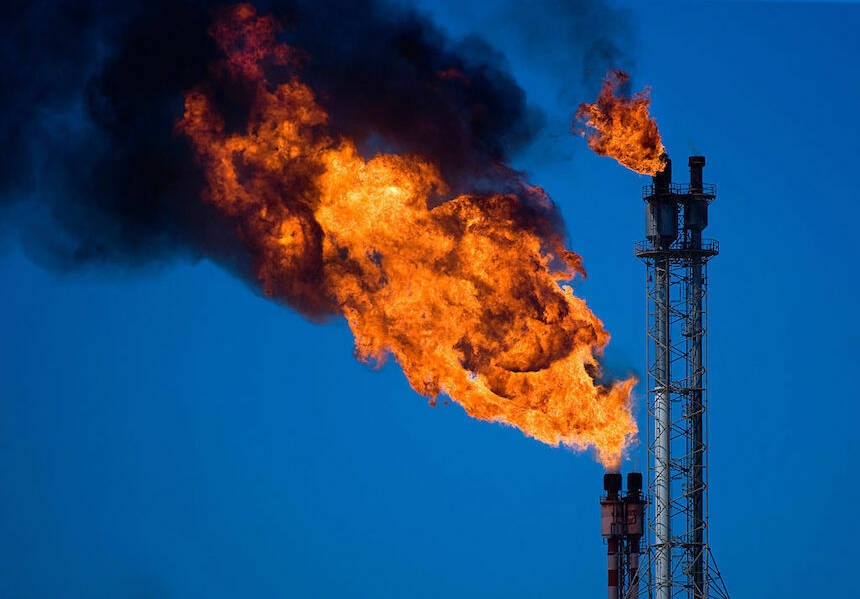 On Tues­day after­noon, the Wash­ing­ton Post report­ed that the White House is con­sid­er­ing two new options for reform­ing the country's tax code. The first is a Val­ue-Added Tax, or VAT, which increas­es fees on cer­tain kinds of con­sump­tion. The sec­ond is a pol­i­cy with strange pock­ets of sup­port on both sides of the aisle: a car­bon tax, which would charge pol­luters based on the amount of car­bon diox­ide they emit into the atmosphere.
Any optimism about using only a carbon tax to reduce emissions is hard to square with the scale of change needed to prevent a climactic worst-case scenario.
A White House state­ment released lat­er on in the day shot down the report. But if the White House's track record of con­tra­dict­ing itself is any indi­ca­tion, the pro­pos­als may still be in the mix.
The White House's rumored embrace of a car­bon tax might be the best argu­ment yet against pro­gres­sives and envi­ron­men­tal­ists fix­at­ing on it as a pol­i­cy demand. Mind, car­bon tax­es per se are not a bad idea — pol­luters should pay their fair share. And the rev­enue gen­er­at­ed from a tax could fund much-need­ed invest­ments in every­thing from mod­ern­iz­ing the grid to water­front resilien­cy to eco­nom­ic development.Unfortunately, Trump's plan is almost cer­tain­ly going to be a bad idea — this is not the car­bon tax pro­gres­sives are look­ing for.
Any White House car­bon tax pro­pos­al is like­ly to bor­row from the ​"Con­ser­v­a­tive Case for a Car­bon Tax" pre­sent­ed to the admin­is­tra­tion in ear­ly Feb­ru­ary by a hand­ful of Repub­li­can lumi­nar­ies who pop­u­late the Cli­mate Lead­er­ship Coun­cil, includ­ing every­one from Rea­gan Trea­sury Sec­re­tary James A. Bak­er III to for­mer Wal­mart chair­man Rob Wal­ton. ExxonMobil's for­mer head of cli­mate pol­i­cy recent­ly joined the CLC as its research direc­tor, top­ping off a 35-year career in the oil and gas industry.
The pro­pos­al calls for a car­bon tax in exchange for a ​"sig­nif­i­cant reg­u­la­to­ry roll­back" phas­ing out the EPA's abil­i­ty to reg­u­late car­bon diox­ide emis­sions. In oth­er words, exact­ly what Trump motioned toward in his Exec­u­tive Order last week scal­ing back Oba­ma-era cli­mate rules. ​"Because many reg­u­la­tions would become unnec­es­sary," the proposal's authors state, ​"the plan would give com­pa­nies the flex­i­bil­i­ty to reduce emis­sions in the most effi­cient way."
Car­bon tax­es, how­ev­er, don't have a great track record of bring­ing down emis­sions at all. When a car­bon price was passed in British Colum­bia, a neg­li­gi­ble por­tion of emis­sions reduc­tions could be traced back to the tax itself. A Food & Water Watch report from last year points out that the measure's imple­men­ta­tion coin­cid­ed with the Great Reces­sion, and fos­sil fueled con­sump­tion across the Cana­di­an province fell main­ly due to the eco­nom­ic down­turn — not because there was a price on pol­lu­tion. What's more, sev­er­al major oil com­pa­nies already fac­tor a price on car­bon into their long-term pro­jec­tions, mut­ing the kinds of cor­po­rate behav­ioral changes car­bon pric­ing advo­cates herald.
Exxon­Mo­bil, after all, has one of the loud­est voic­es in call­ing for a car­bon tax — specif­i­cal­ly as a means to scale back oth­er reg­u­la­tions. A ​"prop­er­ly designed car­bon tax," Exxon spokesper­son Alan Jef­fers told me in Jan­u­ary, would replace ​"the exist­ing régime of emis­sions regulations."
To be sure, car­bon pric­ing has a strong role to play in any low-car­bon agen­da bent on bring­ing down emis­sions. Tak­ing the cli­mate cri­sis seri­ous­ly means rapid­ly decar­boniz­ing the econ­o­my. That's in direct con­tra­dic­tion with Exxon and oth­er fos­sil fuel com­pa­nies' busi­ness mod­el — to dig up as much coal, oil and nat­ur­al gas as pos­si­ble. A car­bon tax can tip the scales by (right­ly) fin­ing com­pa­nies for the emis­sions they pro­duce and thus dis­in­cen­tiviz­ing fos­sil fuel pro­duc­tion. But that can't come at the expense of reg­u­la­tions to curb green­house emis­sions now. Indus­try and the Right cham­pi­on a car­bon tax over reg­u­la­tion pre­cise­ly because it won't work as well; there is no win-win for the plan­et and the fos­sil fuel industry.
Inter­est­ing­ly, the White House tax is like­ly to depart from the CLC plan in one crit­i­cal way: It won't be rev­enue neu­tral. A mea­sure is rev­enue neu­tral if it doesn't con­tribute to state or fed­er­al tax rev­enue — the pre­ferred route for small-gov­ern­ment con­ser­v­a­tives. Accord­ing to the Post, though, the White House's alleged car­bon tax mea­sure was being pitched as a way to ​"find new rev­enue sources", mean­ing it would sub­si­dize the GOP's pro­posed tax cuts for the wealthy and the addi­tion­al $54 mil­lion in defense spend­ing — both of which would be a dis­as­ter for the plan­et.
What­ev­er car­bon tax ulti­mate­ly emerges from the Oval Office would like­ly fit com­fort­ably along­side the administration's full-frontal assault on cli­mate pro­tec­tions. Trump has spent the first three months of his admin­is­tra­tion writ­ing a series of love let­ters to the fos­sil fuel indus­try, approv­ing the Key­stone XL and Dako­ta Access pipelines, scal­ing back seem­ing­ly com­mon sense reg­u­la­tions on extrac­tion and propos­ing deep cuts to vir­tu­al­ly every agency with a say over the quan­ti­ty of green­house gasses the indus­try spits up into the atmos­phere. For­mer Exxon­Mo­bil CEO Rex Tiller­son is run­ning the State Depart­ment, and the Depart­ment of Ener­gy has alleged­ly even banned its cli­mate office from even utter­ing the phrase cli­mate change.
Still, the pro­pos­al isn't like­ly to gain much trac­tion among the GOP. In a realpoli­tik sense, the main flaw of con­ser­v­a­tive car­bon tax advo­cates is in con­flat­ing the sup­port of neo­clas­si­cal econ­o­mists and Belt­way pol­i­cy wonks with enthu­si­as­tic pub­lic sup­port. Aside from fail­ing to stir much excite­ment in the gen­er­al pub­lic, a car­bon tax is also wild­ly unpop­u­lar among Repub­li­cans in Con­gress. White House high­er-ups have repeat­ed­ly denied they were con­sid­er­ing a mea­sure, and it remains unlike­ly that the draft pro­pos­al report­ed on today will find its way into what­ev­er tax reform pack­age the GOP ends up imple­ment­ing. John Kartch, spokesman for Grover Norquist's influ­en­tial right-wing think tank Amer­i­cans for Tax Reform, tweet­ed today: ​"Car­bon tax, VAT — not happening."
Even if a Trump-approved car­bon tax does turn out to be a total non­starter (which — again — is very like­ly), there's still rea­son for con­cern over the Trump White House con­sid­er­ing car­bon pric­ing at all. Giv­en that a car­bon tax enjoys some sort of sup­port from the likes of Bernie Sanders and oth­er left-of-cen­ter lead­ers, it has the poten­tial to trick pro­gres­sives into think­ing it's a good idea. Bil­lion­aire greens like Al Gore and Elon Musk — sup­port­ers of both a car­bon tax and col­lab­o­rat­ing with the admin­is­tra­tion — will prob­a­bly praise the mea­sure, poten­tial­ly along­side some big­ger green non-profits.
Such a frac­tur­ing could give polit­i­cal cov­er for Trump's cab­i­net to move full-steam ahead with deep cuts to the Envi­ron­men­tal Pro­tec­tion Agency, Depart­ment of Ener­gy and more. And at the risk of over­es­ti­mat­ing Team Trump's strate­gic think­ing, their sup­port of a watered-down car­bon tax might also be intend­ed to appease crit­ics of pulling out of the Paris Agreement.
Any opti­mism about the tax as an emis­sion reduc­tions mea­sure is hard to square with the scale of change need­ed to pre­vent a cli­mac­tic worst-case sce­nario. A recent paper in the jour­nal Sci­ence out­lines what sorts of changes would real­is­ti­cal­ly be need­ed to meet the 2 degrees Cel­sius warm­ing tar­get agreed to at the Paris cli­mate talks: Cut glob­al emis­sion in half every decade from the 2020s to the 2040s, with the most rapid decar­boniza­tion occur­ring in wealthy nations like the Unit­ed States. As hard­ly-pro­gres­sive firm Price­wa­ter­house­C­oop­ers put it in a 2012 report, ​"The only way to avoid the pes­simistic [cli­mate] sce­nar­ios will be rad­i­cal trans­for­ma­tions in the ways the glob­al econ­o­my cur­rent­ly functions."
A Trump-approved car­bon tax, then, is either polit­i­cal snake oil or — more like­ly — dead on arrival. If it does man­ages to grow any legs polit­i­cal­ly, pro­gres­sives should know bet­ter than to fall for it.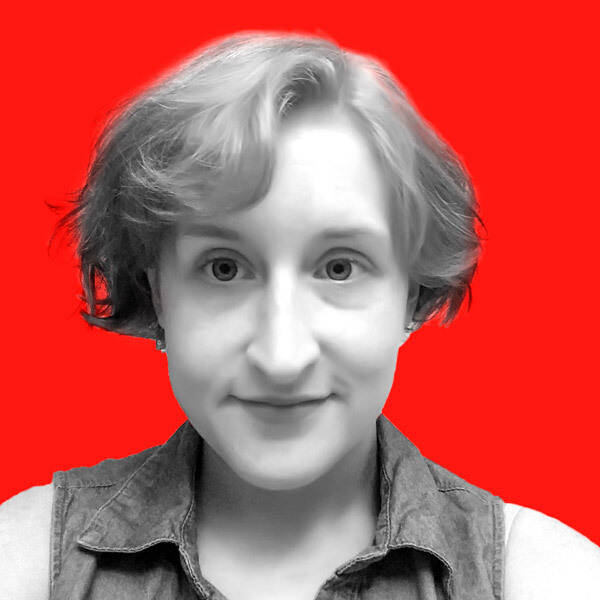 Kate Aronoff
is a Brook­lyn-based jour­nal­ist cov­er­ing cli­mate and U.S. pol­i­tics, and a con­tribut­ing writer at The Inter­cept. Fol­low her on Twit­ter @katearonoff.