Trump May Start Pushing a Carbon Tax. It's a Trap.
A carbon tax at the expense of regulation is just what the fossil-fuel industry wants.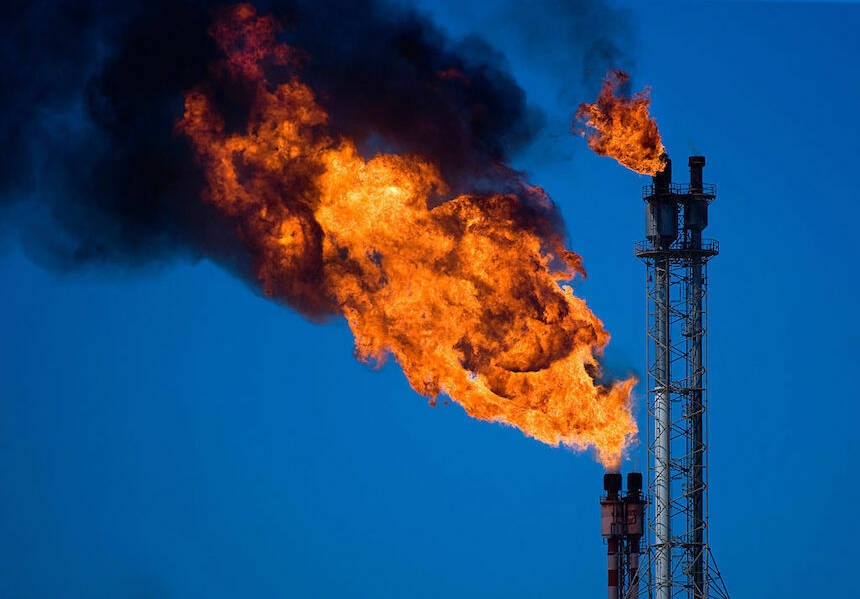 On Tuesday afternoon, the Washington Post reported that the White House is considering two new options for reforming the country's tax code. The first is a Value-Added Tax, or VAT, which increases fees on certain kinds of consumption. The second is a policy with strange pockets of support on both sides of the aisle: a carbon tax, which would charge polluters based on the amount of carbon dioxide they emit into the atmosphere.
Any optimism about using only a carbon tax to reduce emissions is hard to square with the scale of change needed to prevent a climactic worst-case scenario.
A White House statement released later on in the day shot down the report. But if the White House's track record of contradicting itself is any indication, the proposals may still be in the mix.
The White House's rumored embrace of a carbon tax might be the best argument yet against progressives and environmentalists fixating on it as a policy demand. Mind, carbon taxes per se are not a bad idea — polluters should pay their fair share. And the revenue generated from a tax could fund much-needed investments in everything from modernizing the grid to waterfront resiliency to economic development.Unfortunately, Trump's plan is almost certainly going to be a bad idea — this is not the carbon tax progressives are looking for.
Any White House carbon tax proposal is likely to borrow from the ​"Conservative Case for a Carbon Tax" presented to the administration in early February by a handful of Republican luminaries who populate the Climate Leadership Council, including everyone from Reagan Treasury Secretary James A. Baker III to former Walmart chairman Rob Walton. ExxonMobil's former head of climate policy recently joined the CLC as its research director, topping off a 35-year career in the oil and gas industry.
The proposal calls for a carbon tax in exchange for a ​"significant regulatory rollback" phasing out the EPA's ability to regulate carbon dioxide emissions. In other words, exactly what Trump motioned toward in his Executive Order last week scaling back Obama-era climate rules. ​"Because many regulations would become unnecessary," the proposal's authors state, ​"the plan would give companies the flexibility to reduce emissions in the most efficient way."
Carbon taxes, however, don't have a great track record of bringing down emissions at all. When a carbon price was passed in British Columbia, a negligible portion of emissions reductions could be traced back to the tax itself. A Food & Water Watch report from last year points out that the measure's implementation coincided with the Great Recession, and fossil fueled consumption across the Canadian province fell mainly due to the economic downturn — not because there was a price on pollution. What's more, several major oil companies already factor a price on carbon into their long-term projections, muting the kinds of corporate behavioral changes carbon pricing advocates herald.
ExxonMobil, after all, has one of the loudest voices in calling for a carbon tax — specifically as a means to scale back other regulations. A ​"properly designed carbon tax," Exxon spokesperson Alan Jeffers told me in January, would replace ​"the existing regime of emissions regulations."
To be sure, carbon pricing has a strong role to play in any low-carbon agenda bent on bringing down emissions. Taking the climate crisis seriously means rapidly decarbonizing the economy. That's in direct contradiction with Exxon and other fossil fuel companies' business model — to dig up as much coal, oil and natural gas as possible. A carbon tax can tip the scales by (rightly) fining companies for the emissions they produce and thus disincentivizing fossil fuel production. But that can't come at the expense of regulations to curb greenhouse emissions now. Industry and the Right champion a carbon tax over regulation precisely because it won't work as well; there is no win-win for the planet and the fossil fuel industry.
Interestingly, the White House tax is likely to depart from the CLC plan in one critical way: It won't be revenue neutral. A measure is revenue neutral if it doesn't contribute to state or federal tax revenue — the preferred route for small-government conservatives. According to the Post, though, the White House's alleged carbon tax measure was being pitched as a way to ​"find new revenue sources", meaning it would subsidize the GOP's proposed tax cuts for the wealthy and the additional $54 million in defense spending — both of which would be a disaster for the planet.
Whatever carbon tax ultimately emerges from the Oval Office would likely fit comfortably alongside the administration's full-frontal assault on climate protections. Trump has spent the first three months of his administration writing a series of love letters to the fossil fuel industry, approving the Keystone XL and Dakota Access pipelines, scaling back seemingly common sense regulations on extraction and proposing deep cuts to virtually every agency with a say over the quantity of greenhouse gasses the industry spits up into the atmosphere. Former ExxonMobil CEO Rex Tillerson is running the State Department, and the Department of Energy has allegedly even banned its climate office from even uttering the phrase climate change.
Still, the proposal isn't likely to gain much traction among the GOP. In a realpolitik sense, the main flaw of conservative carbon tax advocates is in conflating the support of neoclassical economists and Beltway policy wonks with enthusiastic public support. Aside from failing to stir much excitement in the general public, a carbon tax is also wildly unpopular among Republicans in Congress. White House higher-ups have repeatedly denied they were considering a measure, and it remains unlikely that the draft proposal reported on today will find its way into whatever tax reform package the GOP ends up implementing. John Kartch, spokesman for Grover Norquist's influential right-wing think tank Americans for Tax Reform, tweeted today: ​"Carbon tax, VAT — not happening."
Even if a Trump-approved carbon tax does turn out to be a total nonstarter (which — again — is very likely), there's still reason for concern over the Trump White House considering carbon pricing at all. Given that a carbon tax enjoys some sort of support from the likes of Bernie Sanders and other left-of-center leaders, it has the potential to trick progressives into thinking it's a good idea. Billionaire greens like Al Gore and Elon Musk — supporters of both a carbon tax and collaborating with the administration — will probably praise the measure, potentially alongside some bigger green non-profits.
Such a fracturing could give political cover for Trump's cabinet to move full-steam ahead with deep cuts to the Environmental Protection Agency, Department of Energy and more. And at the risk of overestimating Team Trump's strategic thinking, their support of a watered-down carbon tax might also be intended to appease critics of pulling out of the Paris Agreement.
Any optimism about the tax as an emission reductions measure is hard to square with the scale of change needed to prevent a climactic worst-case scenario. A recent paper in the journal Science outlines what sorts of changes would realistically be needed to meet the 2 degrees Celsius warming target agreed to at the Paris climate talks: Cut global emission in half every decade from the 2020s to the 2040s, with the most rapid decarbonization occurring in wealthy nations like the United States. As hardly-progressive firm PricewaterhouseCoopers put it in a 2012 report, ​"The only way to avoid the pessimistic [climate] scenarios will be radical transformations in the ways the global economy currently functions."
A Trump-approved carbon tax, then, is either political snake oil or — more likely — dead on arrival. If it does manages to grow any legs politically, progressives should know better than to fall for it.
Socialism ... Seriously
"The most fun and accessible introduction to socialist ideas I've ever read."—Anand Gopal
For a limited time, when you donate $20 or more to support In These Times, we'll send you a copy of the new, expanded edition of Socialism ... Seriously by Danny Katch.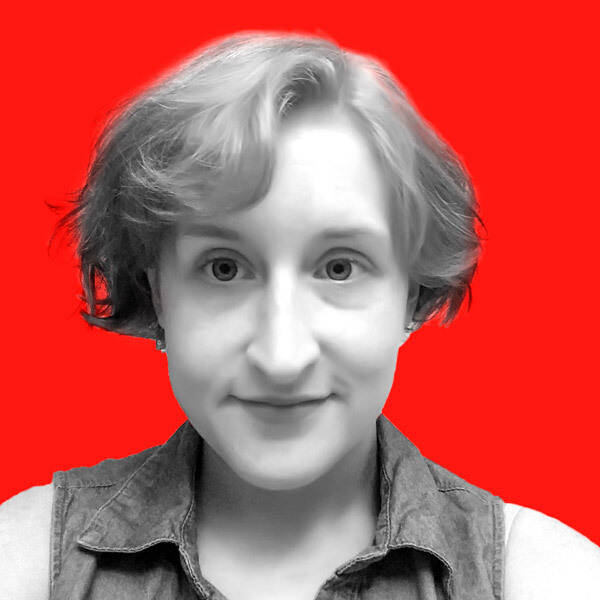 Kate Aronoff is a staff writer at The New Republic and author of Overheated: How Capitalism Broke the Planet — And How We Fight Back. She is co-author of A Planet To Win: Why We Need a Green New Deal and co-editor of We Own the Future: Democratic Socialism—American Style. Follow her on Twitter @katearonoff.