The Progressive Movement Just Scored a Huge Win in Philly's DA Race
Larry Krasner's victory was a referendum on Trump as well as on a whole host of issues that predate the president: immigrant rights, the war on drugs and mass incarceration.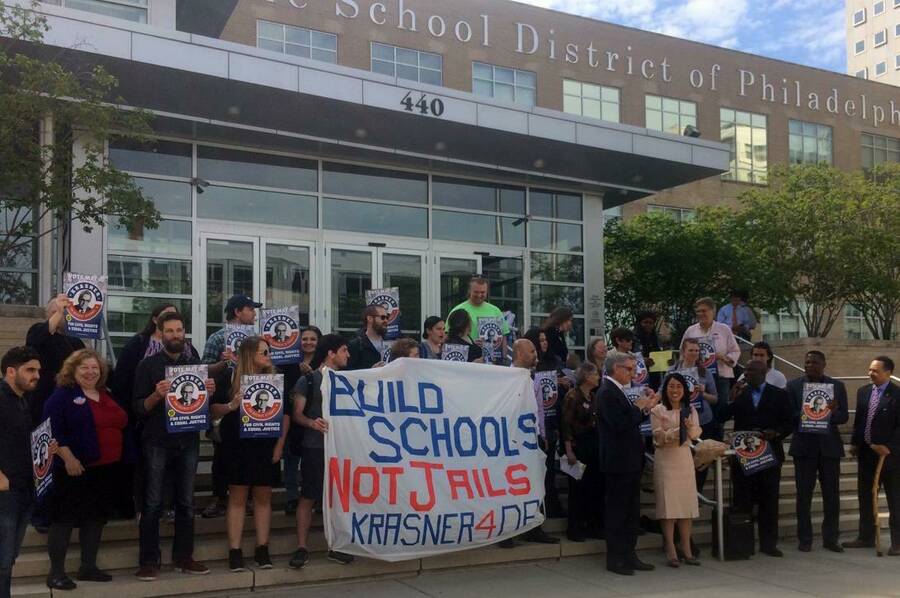 Weeks after Attor­ney Gen­er­al Jeff Ses­sions re-declared the war on drugs and threat­ened to cut fed­er­al sup­port to police depart­ments that do not coop­er­ate with the administration's depor­ta­tion efforts, the city of Philadel­phia respond­ed with defi­ance. In the Demo­c­ra­t­ic pri­ma­ry for dis­trict attor­ney — the de fac­to elec­tion in the solid­ly blue city — vot­ers chose civ­il rights lawyer and reformist Lar­ry Kras­ner by a near­ly 18-point mar­gin. Kras­ner built his cam­paign around promis­es to end mass incar­cer­a­tion, pro­tect rights and lib­er­ties and resist Don­ald Trump.
'Larry Krasner demonstrated that there's a real hunger among voters for a transformation of the criminal justice system to one focused on justice not punishment.'
If Kras­ner defeats Repub­li­can Beth Gross­man in the Novem­ber gen­er­al elec­tion, it would be his first time work­ing as a pros­e­cu­tor. He has instead spent his 30-year legal career defend­ing peo­ple from pros­e­cu­tion, first as a pub­lic defend­er then as a pri­vate civ­il rights and crim­i­nal defense attor­ney. He has rep­re­sent­ed Occu­py Philly and Black Lives Mat­ter pro­test­ers. He has also sued the Philadel­phia Police Depart­ment at least 75 times.
The city's rejec­tion of Trump's poli­cies showed not just in the choice of Kras­ner but in the elec­tion itself: All of the top DA can­di­dates ran reformist cam­paigns based around fix­ing the crim­i­nal jus­tice sys­tem and pro­tect­ing Philadelphia's sanc­tu­ary city sta­tus. Pro­gres­sive groups and pro­gres­sive mon­ey, how­ev­er, aligned behind Kras­ner. His cam­paign drew endorse­ments and sup­port from, among oth­ers, the racial jus­tice group Col­or of Change, labor unions, and Our Rev­o­lu­tion, the orga­ni­za­tion that grew out of the Bernie Sanders pres­i­den­tial cam­paign. Lib­er­al bil­lion­aire George Soros con­tributed $1.45 million.
Accord­ing to Work­ing Fam­i­lies Par­ty (WFP) spokesman Joe Dinkin, Kras­ner stood out from oth­er can­di­dates because ​"he has spent his career oppos­ing mass incar­cer­a­tion." The WFP, a polit­i­cal orga­ni­za­tion that works to elect pro­gres­sive can­di­dates across the coun­try, endorsed Krasner's cam­paign ear­ly. Accord­ing to a state­ment released by the WFP after Krasner's vic­to­ry Tues­day night, the group knocked on more than 70,000 doors in sup­port of Kras­ner and brought more than 15,000 vot­ers to the polls.
"Lar­ry Kras­ner demon­strat­ed that there's a real hunger among vot­ers for a trans­for­ma­tion of the crim­i­nal jus­tice sys­tem to one focused on jus­tice not pun­ish­ment," Dinkin said.
Many nation­al com­men­ta­tors cast the elec­tion as a ref­er­en­dum on Trump, but it is also more than that. The prob­lems Kras­ner cam­paigned to fix long pre­date the Trump pres­i­den­cy. The incar­cer­a­tion rate in Penn­syl­va­nia, for exam­ple, has mir­rored the nation­al incar­cer­a­tion rate that has surged since the 1970s to an esti­mat­ed 670 peo­ple per 100,000 — far high­er than any oth­er coun­try in the world. Accord­ing to the Vera Insti­tute of Jus­tice, more than one in every 1,000 Penn­syl­va­nia res­i­dents between the ages of 15 and 64 are incar­cer­at­ed in pris­ons and jails. Philadel­phia itself impris­ons peo­ple at a high­er rate than any of the oth­er 10 largest U.S. cities. And, as in the coun­try at large, peo­ple of col­or and par­tic­u­lar­ly African Amer­i­cans are locked up at much high­er rates than whites in Pennsylvania.
In her book with Zack Exley about the Sanders cam­paign, staffer Becky Bond, who also worked with the Kras­ner cam­paign, writes that ​"Bernie missed a cru­cial ear­ly oppor­tu­ni­ty to put race at the cen­ter of the mes­sage to every­one. It was a fail­ure that con­tin­ued to dam­age his abil­i­ty to bring every­one togeth­er around a rad­i­cal agenda."
Future left pop­ulist can­di­dates may look to the DA elec­tion in Philadel­phia to learn how and why to put the issues of mass incar­cer­a­tion and racial jus­tice at the fore­front of their cam­paigns — and win.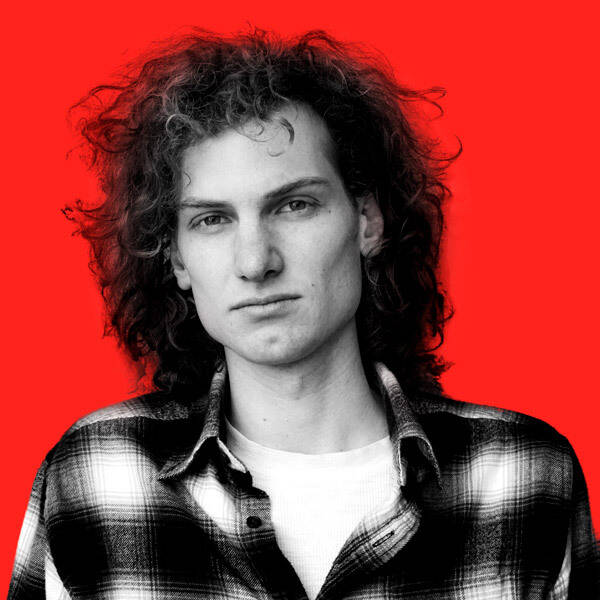 Joseph Bulling­ton
grew up in the Smith Riv­er water­shed near White Sul­phur Springs, Mon­tana. He lives now in Liv­ingston, where he works as an inde­pen­dent jour­nal­ist, part-time ranch hand and the edi­tor of Rur­al Amer­i­ca In These Times.