The Role of the Religious Right in the Foley Affair
The Religious Right will condemn others, but never holds themselves accountable.
A tell­tale habit of extrem­ism is its refusal to look in the mirror.
Complete lack of independence from the GOP is one reason the religious right has a hand in the scandals like the Foley affair.
Take Focus on the Fam­i­ly: React­ing to the rev­e­la­tion of for­mer Repub­li­can Rep. Mark Foley's preda­to­ry behav­ior, Jim Dob­son, the head of the $100-mil­lion-a-year mega-non­prof­it based in Col­orado Springs, sound­ed nei­ther con­cerned nor con­tem­pla­tive, but instead like a con­spir­a­cy the­o­rist. "(It was released by lib­er­als) on the last day of the ses­sion of Con­gress," he told a nation­wide audi­ence of radio lis­ten­ers on Oct. 6. ​"They've held it for years, and they threw it out there on the last day of the ses­sion demand­ing that the Speak­er of the House resign."
Dob­son has prac­tice in wild-eyed accu­sa­tion. Indeed, it's a tone he's per­fect­ed to the point of being stuck in a rut. Where­as most bona fide reli­gious lead­ers would treat mis­deeds by cronies of their cause somber­ly and look to the scrip­tures of their faith as a ref­er­ence point, Dob­son and his peers on the reli­gious right shift straight into attack mode.
This inca­pac­i­ty for reflec­tion and fail­ure to direct moral crit­i­cism close to home are dis­tin­guish­ing char­ac­ter­is­tics of extrem­ism. They are also cru­cial ingre­di­ents in the recipe for the Foley scan­dal. Year after year, by aim­ing their scruti­ny and dis­gust at Democ­rats, gay activists and ​"lib­er­als," Focus on the Fam­i­ly has cre­at­ed a cli­mate of impuni­ty for con­ser­v­a­tives indulging in the very sort of manip­u­la­tion, endan­ger­ment and arro­gance at issue in the cur­rent scandal.
Dobson's de fac­to bless­ing of right-wing immoral­i­ty has anoth­er con­se­quence. By invit­ing his sup­port­ers to see them­selves as pas­sive vic­tims of cor­rupt­ing trends and behav­iors for which they blame ​"lib­er­al" out­siders, he exempts him­self and his sup­port­ers from respon­si­bil­i­ty. This habit defies both com­mon sense and the mes­sage of the Chris­t­ian gospel. In Matthew 7, for instance, Jesus took pains to warn against defi­cien­cy of self-aware­ness, bet­ter known as hypocrisy. Cast out first the blocks that are stuck in your own eyes, he told his dis­ci­ples, so that you can see clear­ly if you even dare to go after the bits in the eyes of oth­ers. Focus on the Fam­i­ly has absorbed this mes­sage in reverse.
An exam­i­na­tion of its pub­li­ca­tions shows how deep this per­ver­sion goes. Over the past decade, the group's Cit­i­zen mag­a­zine has devolved into a month­ly 32-page screed attack­ing gay peo­ple. Short­er, but no less soaked in prej­u­dice, are the group's direct mail pieces. While rail­ing against nude images in print and broad­cast media, the orga­ni­za­tion engages in a kind of anti­gay pornog­ra­phy meant to incense and tit­il­late its readership.
In a June fundrais­ing let­ter, Dob­son wrote that ​"homo­sex­u­al activists and their allies on the far left had craft­ed an alarm­ing new strat­e­gy to gain con­trol of chil­dren." This plan, accord­ing to Dob­son, involves not sex­u­al innu­en­do and stalk­ing of teenagers by a Repub­li­can con­gress­man, but rather pro-gay indoc­tri­na­tion at pub­lic schools run by feck­less teach­ers bent on ​"con­trol­ling children's minds" through a ​"required cur­ricu­lum" of ​"tol­er­ance edu­ca­tion." Accord­ing to his imag­ined sce­nario, an instruc­tor ​"must describe the great con­tri­bu­tions made by those in ​'the lifestyle' " and ​"can­not men­tion the con­tri­bu­tions to soci­ety made by peo­ple of faith," lest school admin­is­tra­tors buck­le under the pres­sure of law­suits and plans to ​"with­hold two-thirds of the school district's budget."
It mat­ters not to Dob­son that this is pure fic­tion. In his mate­ri­als, like the anti-Semit­ic tracts of the last cen­tu­ry, sex­u­al minori­ties are all-pow­er­ful, ever-present and dia­bol­i­cal. In a sign of how jeal­ous­ly reli­gious right groups such as Dobson's guard their immu­ni­ty from tax­a­tion and the deductibil­i­ty of donors' gifts, ​"lib­er­als" are always imag­ined as attack­ing their non­prof­it sta­tus. The August issue of the mag­a­zine includes the omi­nous ques­tion, far out of right field, ​"Can a group – a church or reli­gious char­i­ty, say – that oppos­es gay mar­riage keep its tax exemp­tion if gay mar­riage becomes the law?"
No respon­si­ble tax lawyer, Demo­c­ra­t­ic or Repub­li­can, gives cre­dence to such fears. But remem­ber: This is not about God, but rather dol­lars and politics.
Com­plete lack of inde­pen­dence from the GOP is one rea­son the reli­gious right has a hand in scan­dals like the Foley affair. Amer­i­cans hold it as a kind of axiom that cler­gy should stand apart from politi­cians and call out their defects and excess­es when nec­es­sary. Such was the case in the Lewin­sky affair, even among pro­gres­sive min­is­ters. For instance, in 1998, Rev. Joan Brown Camp­bell of the Nation­al Coun­cil of Church­es opened the door to con­gres­sion­al cen­sure of then-Pres­i­dent Clin­ton for what she called ​"sin­ful acts." Yet no such inde­pen­dence is observed among the reli­gious right. This June, Dob­son had to devote a page of the mag­a­zine to com­ing clean about his ties to Jack Abramoff and the oth­er Repub­li­can cor­rup­tion scan­dal. In clas­sic Dob­son fash­ion, the dis­clo­sure was wrapped in an attack on ​"lib­er­al" phil­an­thropist George Soros and titled, with the sub­tle­ty of a school­yard taunt, ​"We're call­ing your bluff." So much for mea culpa.
Far from being a free-stand­ing moral voice, Dob­son and Com­pa­ny are part and par­cel of con­ser­v­a­tive polit­i­cal machin­ery. He has used his organization's tax-exempt sta­tus, radio net­work and greedy data-gath­er­ing tech­niques for the past 25 years to con­vert it into bare-knuck­led polit­i­cal empire dressed up as a Chris­t­ian ministry.
Today, beneath the home­spun sheen and behind the expert mar­ket­ing, Focus on the Fam­i­ly is a fac­to­ry of anti-gay hate and para­noia fueled by dona­tions from its 5‑mil­lion-per­son mail­ing list. Com­mand­ing such a con­stituen­cy in every state makes Dob­son the sin­gle most pow­er­ful Repub­li­can out­side of Wash­ing­ton, D.C. Pres­i­den­tial can­di­dates come to him on bend­ed knee. His pub­li­ca­tions boast of back­ing bal­lot mea­sures that blast gay mar­riage and defeat­ing U.S. sen­a­tors, includ­ing Tom Daschle. When Sam Ali­to took his seat on the Supreme Court, he sent a thank-you note to Dobson.
That's why it mat­ters what Dob­son says – and what he won't, or can't. His refusal to shine a bright light of judg­ment on his own ranks is not just an easy pass for right-wing immoral­i­ty. His dere­lic­tion of duty on the hard work of intro­spec­tion and polic­ing par­ti­san peers is the very rea­son he has so much time and so many resources at the ready to spread intol­er­ance and ven­om toward his neigh­bors, espe­cial­ly the sex­u­al minori­ties and pro­gres­sive lead­ers he reviles.
Don't get me wrong. So folksy and approach­able in per­son is Dob­son that I was able to walk right up to him once at a restau­rant and get his auto­graph. That was back when I was a star­ry-eyed ado­les­cent, the same age as Foley's targets.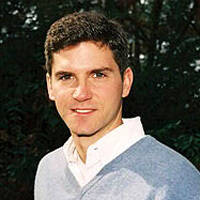 Hans John­son
, a con­tribut­ing edi­tor of
In These Times,
is pres­i­dent of Pro­gres­sive Vic­to­ry, based in Los Ange­les and Wash­ing­ton, D.C. He is a colum­nist and com­men­ta­tor on labor, reli­gion and trends in state and nation­al politics.