The Secret Life of Economists
Conflicts of interest throughout the Dismal Science are more common than you know.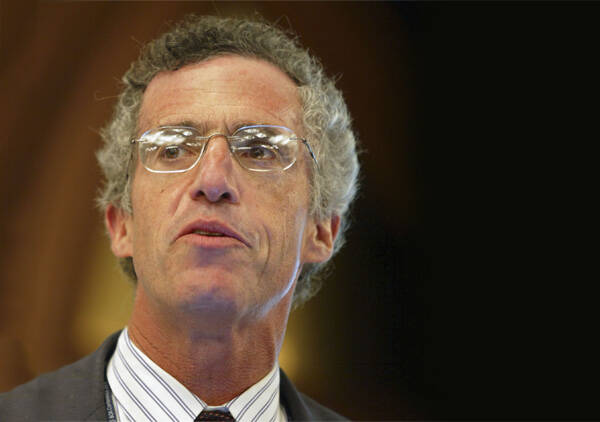 Would Amer­i­cans be more con­cerned about the finan­cial dereg­u­la­tions that helped trig­ger the Great Reces­sion if they knew that some of the econ­o­mists pub­licly advo­cat­ing for them prof­it­ed from their implementation?
It's tough to know, because in op-eds and media appear­ances, aca­d­e­m­ic econ­o­mists often do not dis­close their invest­ments in or posi­tions at pri­vate finan­cial insti­tu­tions that could bias their pol­i­cy rec­om­men­da­tions. But after two researchers exposed a rash of poten­tial con­flicts of inter­est among mem­bers of their pro­fes­sion, econ­o­mists are now for the first time con­sid­er­ing ethics rules that would require them to divulge any con­nec­tion between per­son­al finances and the pub­lic poli­cies they advocate.
Late last year, Uni­ver­si­ty of Mass­a­chu­setts Amherst econ­o­mists Ger­ald Epstein and Jes­si­ca Car­rick-Hagen­barth pub­lished a paper titled ​"Finan­cial Econ­o­mists, Finan­cial Inter­ests and Dark Cor­ners of the Melt­down." They sug­gest­ed a pre­vi­ous­ly unex­plored cause of the cri­sis: Econ­o­mists didn't see the col­lapse com­ing because many were prof­it­ing from the poli­cies that led to dis­as­ter. "[E]conomists, like so many oth­ers, had per­verse incen­tives not to rec­og­nize the cri­sis," Epstein and Car­rick-Hagen­barth wrote in the paper, which was pub­lished by their university's left-lean­ing Polit­i­cal Econ­o­my Research Institute.
The study exam­ined 19 unnamed aca­d­e­m­ic finan­cial econ­o­mists whose opin­ions have been promi­nent in the media dur­ing the push for finan­cial reforms before and after the mar­ket crashed. Thir­teen of the aca­d­e­mics had a stake in or held posi­tions with­in finan­cial insti­tu­tions whose invest­ments could have jumped in val­ue if and when the econ­o­mists' sug­ges­tions became pol­i­cy. Eight of those 13 did not report such con­flicts of interest.
Epstein says econ­o­mists' silence about the dan­gers of dereg­u­la­tion can be par­tial­ly attrib­uted to those aca­d­e­mics' eco­nom­ic inter­ests. ​"If you are a finan­cial econ­o­mist and can make thou­sands of dol­lars con­sult­ing for a finan­cial firm, and they might be less like­ly to hire you if you come out pub­licly for finan­cial reform, you might think twice about pro­mot­ing such reform."
In 2006, Fred­er­ic Mishkin, a pro­fes­sor at Colum­bia Busi­ness School and a for­mer gov­er­nor of the Fed­er­al Reserve Board, was paid $124,000 by the Ice­landic Cham­ber of Com­merce to coau­thor a study about Iceland's finances, in which he explained away many of the fac­tors that would soon implode the country's econ­o­my. The 2010 Acad­e­my Award-win­ning doc­u­men­tary Inside Job tells how Mishkin changed the name of the study from ​"Finan­cial Sta­bil­i­ty in Ice­land" to ​"Finan­cial Insta­bil­i­ty in Ice­land" on his cur­ricu­lum vitae.
The Amer­i­can Eco­nom­ics Asso­ci­a­tion (AEA), the pro­fes­sion­al orga­ni­za­tion of aca­d­e­m­ic econ­o­mists, has no ethics rule pro­hibit­ing or requir­ing dis­clo­sure of such con­flicts of inter­est, beyond some dis­clo­sure require­ments for papers sub­mit­ted to the organization's jour­nal. In fact, the body cur­rent­ly has no offi­cial ethics code at all.
Epstein and Car­rick-Hagen­barth cir­cu­lat­ed a let­ter in Jan­u­ary, signed by almost 300 econ­o­mists, call­ing for the cre­ation of such a code. ​"We believe this would be an impor­tant and nec­es­sary step toward enhanc­ing the cred­i­bil­i­ty and integri­ty of the pro­fes­sion," they wrote in the letter.
It appears to have had some effect. At its Jan­u­ary con­fer­ence in Den­ver, the AEA announced the cre­ation of a com­mit­tee to devel­op ethics rules. (Iron­i­cal­ly, the iden­ti­ties of the committee's mem­bers have been kept secret, although Epstein says the body is plan­ning to release their names in the near future.) AEA rep­re­sen­ta­tives declined to com­ment on the committee's progress.
Oth­er social sci­ence dis­ci­plines, like soci­ol­o­gy, do have ethics pro­vi­sions that require full dis­clo­sure of poten­tial con­flicts of inter­ests in pub­lic speech­es, arti­cles and aca­d­e­m­ic pub­li­ca­tions. Of course, Epstein knows an ethics code for econ­o­mists won't repair the country's econ­o­my. But he claims it is a step toward more moral finan­cial poli­cies. ​"A code of ethics is no panacea," he says. ​"But it can help cre­ate an envi­ron­ment where eco­nom­ics and econ­o­mists can be held more accountable."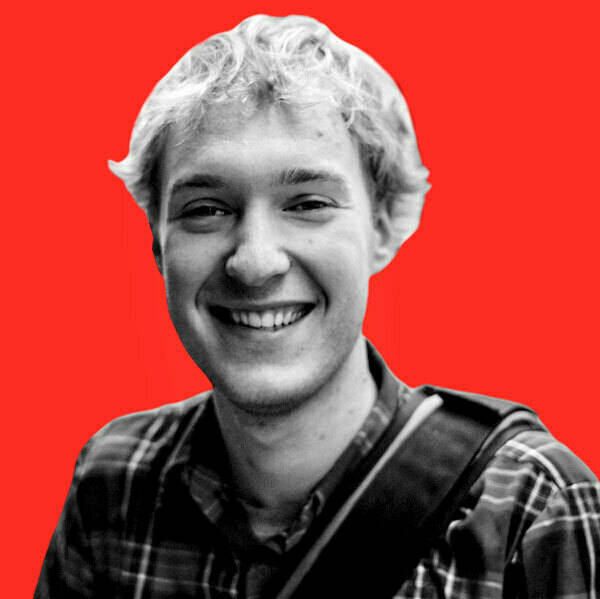 Mic­ah Uet­richt is the deputy edi­tor of Jacobin mag­a­zine and host of its pod­cast The Vast Major­i­ty. He is a con­tribut­ing edi­tor and for­mer asso­ciate edi­tor at In These Times. He is the author of Strike for Amer­i­ca: Chica­go Teach­ers Against Aus­ter­i­ty (Ver­so 2014), coau­thor of Big­ger Than Bernie: How We Go From the Sanders Cam­paign to Demo­c­ra­t­ic Social­ism (Ver­so 2020), and is cur­rent­ly at work on a book on New Left­ists who ​"indus­tri­al­ized." He pre­vi­ous­ly worked as a labor orga­niz­er. Fol­low him on Twit­ter at @micahuetricht.