The State of the Welfare State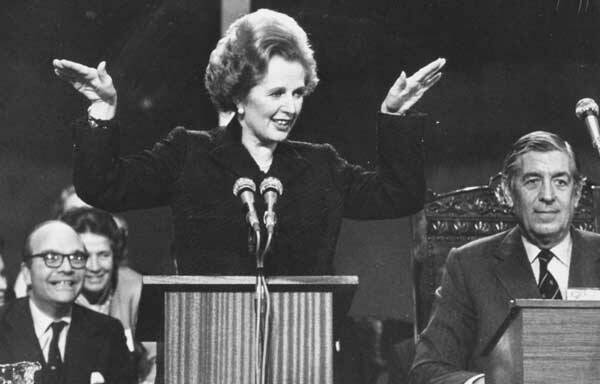 In July of 1956, my new young hus­band and I, with two Scot­tish folksinger friends, were dri­ving south after a year at a New Eng­land uni­ver­si­ty. We stopped for gas in Alaba­ma and asked the atten­dant, fool­ish­ly no doubt, where we'd find the singers we most admired in New Orleans: Lead­bel­ly and oth­ers. ​"Oh, we got wel­fare for that," he grunt­ed. Bemused, we went on our way. As recent ben­e­fi­cia­ries of the new British ​"wel­fare state," we were in favor of ​"wel­fare." All four of us, if dif­fer­ent­ly, had received free uni­ver­si­ty edu­ca­tion. Three of us had done two years of Nation­al Ser­vice, and I would have my first baby a year lat­er on the Nation­al Health. Ten years after the end of World War II, we were sure some progress was being made toward greater equal­i­ty, even some lev­el­ing of class dif­fer­ence and divi­sion. As it hap­pens, we all came from back­grounds that rep­re­sent­ed pret­ty well the whole spec­trum of class dif­fer­ences in the Unit­ed King­dom of the day.
The welfare state has been unraveling for years in the UK, and the unraveling is speeding up alarmingly at the moment.
I tell this sto­ry to illus­trate a diver­gence in the his­to­ries of the Unit­ed States and the UK when it comes to thoughts about equal­i­ty and the dif­fer­ent mean­ings of ​"wel­fare." The word still holds both of its his­tor­i­cal mean­ings: well-being and char­i­ty. I have lived most of my adult life believ­ing that it was the state's busi­ness to look after the basic well-being – health, edu­ca­tion, pen­sions and so on – of all its cit­i­zens; and that char­i­ta­ble activ­i­ty and giv­ing should be direct­ed pri­mar­i­ly toward the poor in the rest of the world.
But the wel­fare state has been unrav­el­ing for years in the UK, and the unrav­el­ing is speed­ing up alarm­ing­ly at the moment. At last the Right has a jus­ti­fi­ca­tion for reduc­ing the wel­fare state to the point of destruc­tion. Cut­ting pub­lic ser­vices, we are told, is now essen­tial and vir­tu­ous, in order to reduce the ​"deficit" caused by the extrav­a­gance and lais­sez-faire of the last gov­ern­ment. In their place, we are offered some­thing called the ​"Big Soci­ety." No one I know or have read has been able to tell me what this means. When Mar­garet Thatch­er famous­ly declared that there was no such thing as ​"soci­ety" in the 1980s, there were some Con­ser­v­a­tives who winced. So per­haps this is an attempt by her descen­dants to retrieve the word for them­selves, while inflat­ing it. The ​"Big Soci­ety" seems to entail two kinds of change: the will­ing­ness of the pri­vate sec­tor to step into the gap left by trun­cat­ed pub­lic ser­vices and even to find ways to make a prof­it from them; and a belief that unem­ploy­ment and pover­ty will mys­te­ri­ous­ly be mit­i­gat­ed by some people's will­ing­ness to work for noth­ing, and by a whole slew of char­i­ta­ble activ­i­ties per­formed by self-select­ed and sup­pos­ed­ly benev­o­lent vigilantes.
The New Labour gov­ern­ments of Blair and Brown per­sist­ed with Thatcher's pri­va­tiz­ing of the rail­ways and the prin­ci­pal util­i­ties and with under­min­ing the unions. They also intro­duced uni­ver­si­ty fees and pri­vate invest­ment into the build­ing and run­ning of schools and hospitals.
The 1950s can look for­lorn from here: food and clothes bare­ly out of rationing, bomb sites in Lon­don just start­ing to be cleared so that new build­ings might go up. But things were get­ting bet­ter, open­ing up. The 60th anniver­sary of the 1951 Fes­ti­val of Britain is being cel­e­brat­ed this year. I remem­ber it for its enthu­si­asm and its shab­bi­ness. When I left uni­ver­si­ty four years lat­er I was warned that it would be hard to find work. But sud­den­ly fortune's wheel turned, and we expect­ed to get jobs, earn mon­ey, find places to live, though we knew we might not escape the shabbiness.
Five of my six grand­chil­dren are tak­ing impor­tant exams this sum­mer; the old­est is fin­ish­ing uni­ver­si­ty, the oth­ers are teenagers. What will their futures be? It is hard to be encour­ag­ing. The cost of uni­ver­si­ty edu­ca­tion as well as fierce com­pe­ti­tion for admis­sion make uni­ver­si­ty a less obvi­ous option than it was for me. And when it comes to jobs, pro­fes­sions and work, they hear only of intern­ships and appren­tice­ships – and these as only acces­si­ble through net­work­ing and know­ing peo­ple. They have to con­tem­plate years of expen­sive study fol­lowed by years of unpaid work. The UK no longer feels like a coun­try for most young men and women, and it's an ugli­er place for that.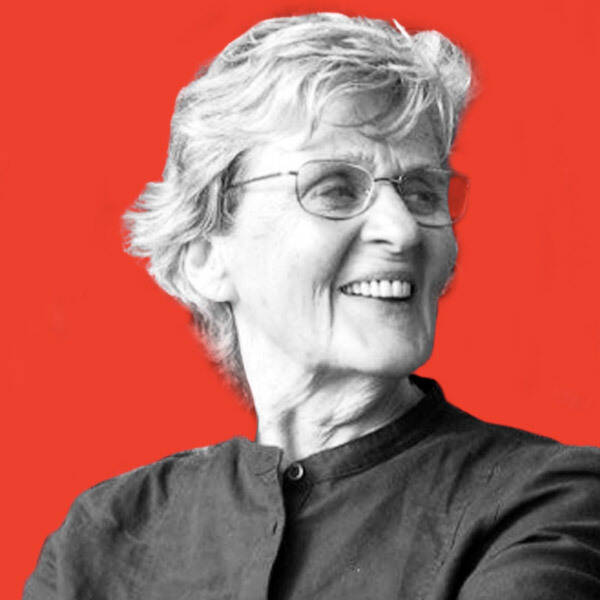 Jane Miller
lives in Lon­don, and is the author, most recent­ly, of
In My Own Time: Thoughts and After­thoughts
(
2016
), a col­lec­tion of her
In These Times
columns and interviews.