The Tech Industry's Push to Hire Autistic Workers Could Be a Recipe for Hyper-Exploitation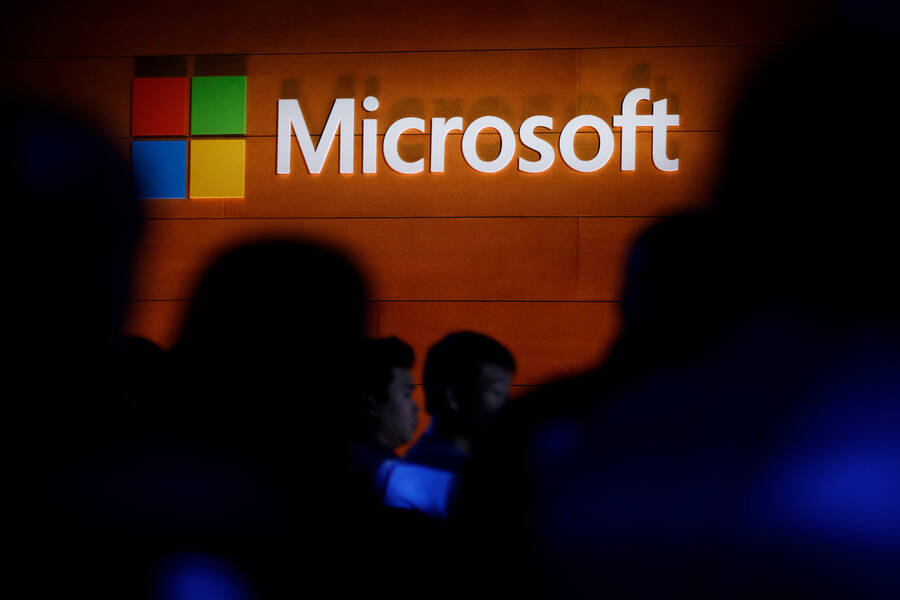 For autis­tic peo­ple, employ­ment prospects are grim. Using data col­lect­ed in 2014 and 2015, a Drex­el Uni­ver­si­ty study found that only 14 per­cent of autis­tic adults in the Unit­ed States hold pay­ing jobs. In 2016, the uni­ver­si­ty report­ed that while 60 per­cent of autis­tic adults who com­plete voca­tion­al train­ing secure jobs, the major­i­ty earn pover­ty-lev­el wages. The issue isn't lim­it­ed to the Unit­ed States: Gain­ful employ­ment rates for autis­tic peo­ple remain com­par­a­tive­ly low in a num­ber of oth­er nations, includ­ing the Unit­ed King­dom and Aus­tralia.
In recent years, major cor­po­ra­tions — par­tic­u­lar­ly those in tech — have pur­port­ed to offer an anti­dote. Microsoft, Hewlett-Packard, Google, Yahoo and Ger­man soft­ware com­pa­ny SAP, among oth­ers, have demon­strat­ed a mount­ing inter­est in hir­ing autis­tic can­di­dates, intro­duc­ing pro­grams osten­si­bly designed to recruit them. The log­ic: At once, these com­pa­nies address an employ­ment cri­sis and avail them­selves of what Microsoft calls an ​"untapped" pool of talent.
Efforts to engage peo­ple on the autism spec­trum inter­est­ed in pur­su­ing tech careers are, in the­o­ry, laud­able, espe­cial­ly in light of the cur­rent labor land­scape. What the work-in-tech nar­ra­tive elides, how­ev­er, is these ini­tia­tives' exploita­tive, pater­nal­is­tic treat­ment of the peo­ple they claim to exalt.
Con­ceived as a vehi­cle of self-actu­al­iza­tion in the 1990s, the neu­ro­di­ver­si­ty move­ment con­tends that neu­ro­log­i­cal dif­fer­ences such as dyslex­ia and autism aren't ​"dis­or­ders," as much sci­en­tif­ic lit­er­a­ture clas­si­fies them, but nat­ur­al human vari­a­tions. More recent­ly, some media out­lets have appro­pri­at­ed neu­ro­di­ver­si­ty as a cor­po­rate boon. Last year, the Har­vard Busi­ness Review deemed work­ers on the autism spec­trum a ​"com­pet­i­tive advan­tage" for com­pa­nies, tout­ing such reduc­tive qual­i­ties as ​"loy­al­ty" and ​"appre­cia­tive­ness of hav­ing been giv­en a chance," while cit­ing pro­duc­tiv­i­ty growth and pub­lic rela­tions boosts. In 2016, the BBC char­ac­ter­ized autis­tic peo­ple as mod­el employ­ees, apt to be ​"immersed in their work" and atten­tive to detail. Relat­ed­ly, Peter Thiel's 2014 book Zero to One exhorts com­pa­nies to hire peo­ple on the autism spec­trum in order to stim­u­late ​"inno­va­tion" and thwart ​"herd-like think­ing and behav­ior."
These claims, how­ev­er, serve as a pre­text for preda­to­ry busi­ness prac­tices. Autis­tic rights activist Ele­na Chan­dler told In These Times that the cel­e­bra­tion of autis­tic work­ers' puta­tive feal­ty has an ulte­ri­or motive: cur­tail­ing turnover. The tech indus­try has noto­ri­ous­ly low rates of employ­ee reten­tion; at Microsoft and Google, the aver­age worker's tenure falls short of two years, amid such fac­tors as stress and dis­crim­i­na­tion. Neu­rotyp­i­cal peo­ple, said Chan­dler, are com­mon­ly ​"hired at com­pa­nies like SAP and Microsoft. The com­pa­ny trains them up and helps them devel­op in the field, and after a few years, they leave and cre­ate a com­pet­ing start­up." Com­pa­nies seek­ing autis­tic peo­ple, she added, bank on those can­di­dates' low like­li­hood of leav­ing or assert­ing their rights as work­ers — from pay to intel­lec­tu­al prop­er­ty — due in large part to a dearth of alter­na­tive job options and lim­it­ed work experience.
Game devel­op­er Ryan Holtz, who has worked for a com­pa­ny acquired by Microsoft, has fur­ther con­cerns. Microsoft, SAP and oth­er com­pa­nies, he main­tains, assume ​"that peo­ple on the autism spec­trum will hap­pi­ly work unpaid over­time as long as we're enjoy­ing our­selves, because we don't have a social life and so don't know any bet­ter. It belies a patron­iz­ing under­stand­ing of the autism spectrum."
Chan­dler and Shaun Bryan Ford, who are both autis­tic, have sought work in the tech indus­try. After apply­ing for tech­ni­cal writ­ing posi­tions at Microsoft and SAP, Chan­dler said she heard noth­ing from either com­pa­ny, despite her Ph.D. and his­to­ry of work­ing in the field. Ford, a media schol­ar whose math­e­mat­i­cal learn­ing dis­abil­i­ty pre­cludes him from cod­ing jobs, recent­ly par­tic­i­pat­ed in a vir­tu­al career fair held by Autism at Work, a hir­ing ini­tia­tive spear­head­ed by SAP and adopt­ed by a num­ber of cor­po­ra­tions includ­ing Microsoft. In a Medi­um essay, he detailed what he found to be apa­thy toward aspi­rants who weren't white, male com­put­er sci­en­tists. The rea­son, Ford posits, is that recruit­ing pro­grams and com­pa­nies such as Autism at Work and Dan­ish com­pa­ny Spe­cial­is­terne favor sta­tis­ti­cal­ly well-paid demographics.
"It's based on prof­it for them," Ford told In These Times. ​"If they recruit high-wage-earn­ing peo­ple from the very begin­ning to come to Microsoft or these oth­er com­pa­nies, SAP, etc. … they will get a share of this employee's pro­duc­tiv­i­ty from the very begin­ning." (Microsoft declined to com­ment, and SAP didn't respond to requests for comment.)
Those who progress to the inter­view incur a sep­a­rate set of prob­lems. Buck­ing the con­ven­tion­al approach of for­mal, con­ver­sa­tion-ori­ent­ed meet­ings, which may be chal­leng­ing for peo­ple on the autism spec­trum, a num­ber of com­pa­nies have designed for­mats where­in appli­cants com­plete engi­neer­ing projects with mate­ri­als like Legos and marsh­mal­lows on cam­pus over the course of two or more weeks. While Microsoft and oth­er cor­po­ra­tions have gar­nered plau­dits for heed­ing the needs of autis­tic peo­ple, the com­pa­nies' appar­ent lack of com­pen­sa­tion for mul­ti­ple weeks' worth of labor goes unad­dressed. (This issue has gained increased atten­tion regard­ing more tra­di­tion­al tech interviews.)
Accord­ing to Chan­dler, prospec­tive tech employ­ers place pres­sure on autis­tic appli­cants not only to per­form a task com­pe­tent­ly, but to dis­tin­guish them­selves via the afore­men­tioned stereo­type invoked by Thiel: what she calls a ​"mag­ic autis­tic" ten­den­cy to ​"think out­side the box." This expec­ta­tion thus begets a nar­row hir­ing focus that sets a sig­nif­i­cant­ly high bar of inge­nu­ity for peo­ple who already strug­gle to secure work.
If the expe­ri­ences of Chan­dler, Holtz and Ford are any indi­ca­tion, these ini­tia­tives seek to include only a small frac­tion of the autis­tic pop­u­la­tion. Peo­ple on the autism spec­trum, then, aren't spared by capitalism's val­ue sys­tem — they're among those it harms the most pro­found­ly. The agency and lib­er­a­tion of peo­ple of mar­gin­al­ized neu­rotypes doesn't, and nev­er will, depend on cor­po­rate cam­paigns to turn a cho­sen few into a new tech­ni­cal under­class, but on a holis­tic under­stand­ing of what it means to have a dig­ni­fied, ful­fill­ing exis­tence that doesn't hinge on cor­po­rate approval.
"If a cor­po­ra­tion can't use us to make mon­ey, we aren't use­ful to soci­ety. That's all of us," said Ford. ​"Regard­less of what it is their capa­bil­i­ties and ​'pro­duc­tiv­i­ty' are," he added, autis­tic peo­ple ​"should be able to live a good life."
Update:

SAP respond­ed to this arti­cle with the fol­low­ing comment:
SAP's Autism at Work pro­gram, launched in 2013, lever­ages the unique abil­i­ties and per­spec­tives of peo­ple with autism to fos­ter inno­va­tion. The pro­gram taps into a unique tal­ent source, reduc­ing bar­ri­ers so qual­i­fied indi­vid­u­als can devel­op their full poten­tial. Employ­ees with autism are treat­ed as any oth­er employ­ee is treat­ed – with fair­ness and respect so they have a sense of val­ue and belong­ing and the oppor­tu­ni­ty to be inspired by their colleagues.

The pro­gram is also hav­ing an extreme­ly pos­i­tive effect on all employ­ees and man­agers. Our employ­ee reten­tion rate in 2017 was 94.6 per­cent for both employ­ees with autism and those without.
Julianne Tveten
writes about tech­nol­o­gy, labor, and cul­ture, among oth­er top­ics. Her work has appeared in The Nation, Cap­i­tal
&
Main, KPFK Paci­fi­ca Radio, and elsewhere.