The Tribe Is a Silent Lord of the Flies
Though entirely in Ukrainian Sign, without subtitles, Slaboshpytskiy's remarkable film will speak to a hearing audience.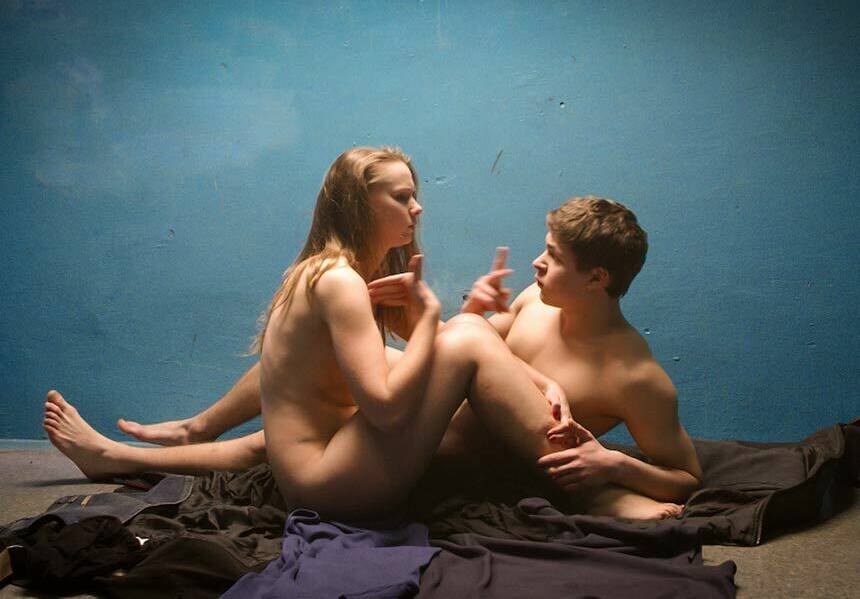 It will undoubt­ed­ly be the strangest, most unfore­seen coup de cin­e­ma of 2015 — a film entire­ly about Deaf teenagers, their life of sign­ing pre­sent­ed with­out sub­ti­tles. But Ukrain­ian direc­tor Myroslav Slaboshpytskiy's debut film, The Tribe, is no stunt. The film is essen­tial­ly silent, an expe­ri­ence of erup­tive human nar­ra­tive struc­tured by a lan­guage the vast major­i­ty of its audi­ence will not under­stand. Even the Amer­i­can Sign Lan­guage lit­er­ate will com­pre­hend only a frac­tion of the Ukrain­ian sys­tem. As for the rest of us, we are pure observers, just as we are in real life — lean­ing in, alert to mys­te­ri­ous human behav­ior. Of course, even absent the con­ve­nience of spo­ken com­mu­ni­ca­tion, we under­stand what's hap­pen­ing all too well. Tak­ing place large­ly with­in the walls of a dilap­i­dat­ed Ukrain­ian board­ing school for the Deaf, the film is a har­row­ing por­trait of social col­lapse and hier­ar­chal abuse, writ miniature.
In one scene that's almost unbearable to watch (you know Slaboshpytskiy won't cut away, and he doesn't), we finally hear a voice forced out—a choked wail of suffering.
Sla­bosh­pyt­skiy begins his explo­ration tra­di­tion­al­ly: We fol­low one lad, Sergey (Grig­oriy Fes­enko), as he finds his way to the school, suit­case in hand. At the begin­ning of 34 long rov­ing shots that take up to six min­utes each, Sergey tries to fit into the school's bul­ly-code social order, get­ting quick­ly robbed, slapped around, intim­i­dat­ed, and kicked out of his dorm bed. The school's teach­ing staff van­ish from the film after the first few sequences; like the grown-ups in Peanuts, they're irrelevant.
But Sergey is no pushover, quick­ly prov­ing him­self as poten­tial­ly crim­i­nal as those around him. He is tak­en into the fold, though it's clear no one is ever tru­ly safe.
Then we are brought deep­er into the stu­dents' under­ground lifestyle, which includes mug­gings, bur­glary and pimp­ing out two girls at the local truck stop. After one of the boys is killed in a hair-rais­ing acci­dent inge­nious­ly and con­vinc­ing­ly linked to deaf­ness, Sergey is assigned pimp­ing duties, and he sud­den­ly musters a rebel­lious yen for one of the girls (Yana Noviko­va). This chink in the shaky gear­work of the kids' Clock­work Orange-y way of life sends things spin­ning, set­ting off the trag­ic fall of domi­noes that cli­max­es with the force of a thunderclap.
The Tribe isn't mere­ly its own sto­ry, nor is it a film about dis­abil­i­ty, or belong­ing to the Deaf com­mu­ni­ty. To a star­tling degree, it rejig­gers the act of watch­ing cin­e­ma. Lan­guage itself is the issue under ques­tion — how help­less are we with­out it? Slaboshpytskiy's strat­e­gy, includ­ing his long takes that empha­size noth­ing in par­tic­u­lar (no close-ups), is to dis­rupt our nat­ur­al crav­ing for nar­ra­tive omni­science. We want to under­stand the details, because that way we're secure in our knowl­edge of the story's para­me­ters. But that is for­bid­den by this movie's pro­ce­dur­al real­ism. (What's less real­is­tic than sub­ti­tles?) In a tra­di­tion­al silent film, we know we will be told what is essen­tial; the absence of lan­guage was some­thing the medi­um worked around, often poet­i­cal­ly. But here we know no such thing — we are on the edge of cri­sis, try­ing to fath­om the action as it spi­rals out of control.
A view­er trained in Ukrain­ian Sign might have a dif­fer­ent reac­tion. But for the rest of us, this movie is an uncan­ny realign­ment. None of The Tribe​'s ensem­ble cast are pro­fes­sion­al actors. None need to be — per­for­mance and clar­i­fied visu­al expres­sion is inher­ent in sign­ing. (Eye con­tact is para­mount — emphat­ic yowls of fury or fear go unrec­og­nized unless you've made sure some­one is look­ing at you.) For the first time in movies, we wit­ness the expres­sion of wild psy­chodra­mat­ic emo­tion in utter qui­et, with lit­tle but the rus­tle of fast-mov­ing hands to fill the rooms. It's not a film made for the Deaf — we're meant to hear it all, even if no val­ue is placed on sound. In one scene that's almost unbear­able to watch (you know Sla­bosh­pyt­skiy won't cut away, and he doesn't), we final­ly hear a voice forced out — a choked wail of suffering.
For a hear­ing audi­ence it's fas­ci­nat­ing to watch The Tribe, trou­ble­some thing that it is, as a work of out­landish metaphor. Our emo­tion­al dis­tance from — and help­less incom­pre­hen­sion of — these punks scans like an extreme ver­sion of how far we are from teenagers gen­er­al­ly, or eth­nic Oth­ers wher­ev­er they may live, or just oth­er peo­ple, peri­od. It's a movie Samuel Beck­ett would have loved, explod­ing with lan­guage but exis­ten­tial­ly acknowl­edg­ing both how lit­tle is com­mu­ni­cat­ed and how much human­i­ty we share regardless.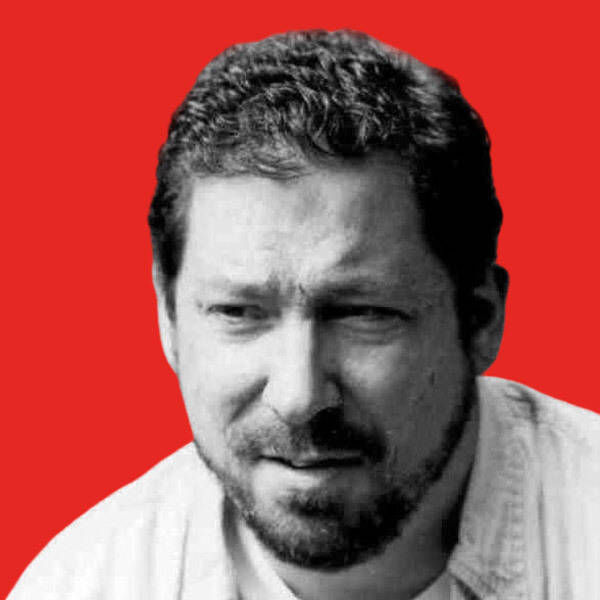 Michael Atkin­son
is a film review­er for
In These Times.
He has writ­ten or edit­ed many books, includ­ing
Exile Cin­e­ma: Film­mak­ers at Work Beyond Hol­ly­wood
(
2008
) and the mys­tery nov­els
Hem­ing­way Dead­lights
(
2009
) and
Hem­ing­way Cut­throat
(
2010
). He blogs at
Zero For Con­duct
.