Despite the rise of Sen. Barack Oba­ma, black men remain in the bull's‑eye of gov­ern­men­tal repres­sion and police brutality.
American law enforcement has long marginalized black discontent by attributing it to more organized external forces.
The gov­ern­ment is cur­rent­ly re-try­ing six black men who have already faced two hung juries in a case accus­ing them of plan­ning to blow up both the Sears Tow­er in Chica­go and the Mia­mi FBI headquarters.
Known as the ​"Lib­er­ty City 7," after the low-income Mia­mi neigh­bor­hood in which they lived, the sev­en arrest­ed men could soon become domes­tic casu­al­ties in the war on ter­ror. (In Decem­ber, the jury acquit­ted one of the men but then dead­locked on the remain­ing six. On April 16, a sec­ond tri­al also end­ed with a hung jury.)
Close observers of the tri­al argue a case of gov­ern­ment entrap­ment. The two FBI infor­mants – immi­grants from Lebanon and Yemen to whom the gov­ern­ment paid more than $130,000 for their ser­vices – had incen­tive to exag­ger­ate the scope of the plot. And, it turns out, they were the ones who sug­gest­ed the tar­gets, pur­chased the sur­veil­lance equip­ment and sup­plied the transportation.
More trou­bling is the larg­er infer­ence that black rad­i­cal groups like the Moor­ish Sci­ence Tem­ple, to which the men had a periph­er­al con­nec­tion, are some­how in league with Islam­ic rad­i­cals like al Qaeda.
It's an exam­ple of how Amer­i­can law enforce­ment tends to mar­gin­al­ize black dis­con­tent by attribut­ing it to more orga­nized exter­nal forces. This is a ten­den­cy root­ed in U.S. tra­di­tion: black rad­i­cals and civ­il rights activists of past eras were often linked to com­mu­nists and oth­er ​"out­side agi­ta­tors" – as if the prog­e­ny of enslaved Africans need­ed Karl Marx to detail their gripes about life in Amer­i­ca. Now, appar­ent­ly, the gov­ern­ment claims the link is with Osama bin Laden.
Despite no ver­dict of guilt, the men have been locked up since their 2006 arrest. Inci­den­tal­ly, U.S. Immi­gra­tion and Cus­toms Enforce­ment agents took into cus­tody the man acquit­ted dur­ing the first tri­al and trans­port­ed him to a deten­tion cen­ter in Lump­kin, Ga., a day after the tri­al end­ed. Depor­ta­tion pro­ceed­ings have since begun against the man, a legal U.S. res­i­dent orig­i­nal­ly from Haiti.
Sure­ly, these six strug­gling black men – who neigh­bors con­tend were sim­ply try­ing to pro­vide pos­i­tive role mod­els and improve their crime-rid­den com­mu­ni­ty – pose no seri­ous threat to nation­al secu­ri­ty. How­ev­er, by imply­ing the men have mys­te­ri­ous Islam­ic links and a gen­er­al hatred for Amer­i­ca, the gov­ern­ment can jus­ti­fy per­se­cut­ing them.
It's enough to make you say, ​"God Damn America!"
And if that's not enough, con­sid­er the case of Sean Bell, an unarmed black man who died in a 50-shot fusil­lade of police bul­lets in Queens, N.Y. In Novem­ber 2006, Bell had a bach­e­lor par­ty at a strip club the day before his wed­ding and was leav­ing with two friends when under­cov­er offi­cers con­front­ed and then shot them. The offi­cers mis­tak­en­ly thought the men were armed and reach­ing for their guns. Bell's sur­viv­ing friends said their attack­ers nev­er iden­ti­fied them­selves as police officers.
The three cops who fired the bul­lets killing Bell and injur­ing his friends were acquit­ted of all charges. The judge ruled, essen­tial­ly, that the offi­cers' fear jus­ti­fied fir­ing 50 bul­lets at the unarmed trio.
The Bell case is just one of dozens – per­haps hun­dreds – of sim­i­lar cas­es of police abuse against young African-Amer­i­can men.
In Chica­go, for exam­ple, police – report­ed­ly chas­ing a seat belt scofflaw – broke into a South Side home on April 30 with no war­rant and arrest­ed six mem­bers of a fam­i­ly, includ­ing two juve­niles. Wit­ness­es and lawyers for the fam­i­ly mem­bers say the police act­ed abu­sive­ly. Among those arrest­ed and bru­tal­ized was Eli­jah Hen­der­son, 18, one of two youths wrong­ful­ly arrest­ed in the 1998 mur­der of 11-year-old Ryan Harris.
"I don't think it's a coin­ci­dence that this young man, who was false­ly accused 10 years ago, is now in a lock­up, beat up by Chica­go police," says Andre Grant, Henderson's attorney.
Oba­ma spoke briefly about the Bell case, urg­ing aggriev­ed New York­ers to express sup­port for the judge's not-guilty rul­ing. But he has said noth­ing pub­licly about the Lib­er­ty City 7 ver­dict and re-retri­al or the prob­lems of police bru­tal­i­ty in his home city.
By down­play­ing these racial griev­ances, Oba­ma is doing his part in the implic­it deal he made with the Amer­i­can pub­lic to avoid any sus­pi­cion of play­ing the race card.
The Rev. Jere­mi­ah Wright dis­rupt­ed that deal, so he had to go. Ques­tion is: What else will go with him?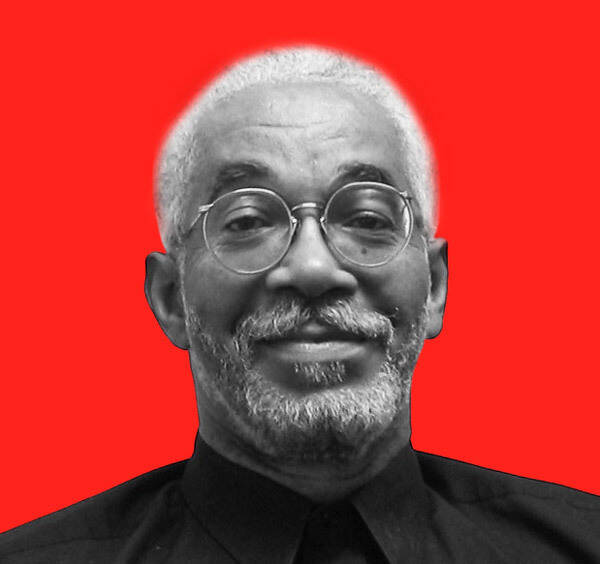 Sal­im Muwakkil
is a senior edi­tor of
In These Times
, where he has worked since
1983
. He is the host of The
Sal­im Muwakkil
show on WVON, Chicago's his­toric black radio sta­tion, and he wrote the text for the book
HAROLD: Pho­tographs from the Harold Wash­ing­ton Years
.