Think It's Tough for Labor Now? Just Wait Until Trump Takes Office in January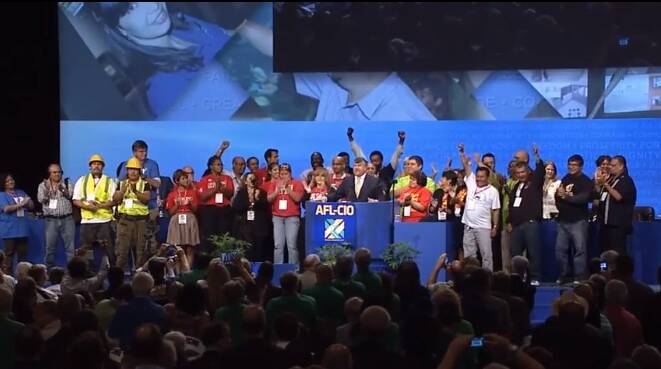 In 63 days, organized labor is going to find itself in a new political reality, which it seems totally unprepared for. Donald Trump will be president; the Republicans will control the House and Senate and one of Trump's first tasks will be to nominate a new Supreme Court justice. Though Trump was tight-lipped about specific policy proposals, his campaign and the current constitution of the Republican party do not bode well for labor.
Trump's actions will largely fall into one of four categories: judicial, legislative, executive and at the level of federal agencies. Each potential move will take various levels of cooperation from other branches of government and varying amounts of time to complete.
On Day 1 of his new administration, President Trump can simply rescind many of Barack Obama's executive orders that benefited large groups of workers. Chief among these were EO 13673, which required prospective federal contractors to disclose violations of state and federal labor laws, and helped protect employees of contractors from wage theft and mandatory arbitration of a variety of employment claims. Similarly, EO 13494 made contractor expenses associated with union busting non-allowable, thereby helping to ensure that workers can exercise their labor rights.
At the agency level, Trump will have the opportunity to fill vacancies on the five-person National Labor Relations Board (NLRB), effectively turning what has been one of the most pro-worker boards in recent memory into one that is more concerned with employers' interests. The NLRB is one of the more politicized federal agencies, and it is not uncommon for a new NLRB to overturn a previous board's rulings. A conservative board would put into jeopardy recent gains, including the requirement of joint employers to bargain with workers, the rights of graduate students to form unions, the rights of adjuncts at religious colleges to form unions and the protections from class action waivers in employment arbitration agreements, which effectively block access to justice for too many.
Similarly, Trump can immediately dismiss the entire Federal Service Impasses Panel (FSIP) and appoint his own members. The FSIP is a little-known federal agency that functions like a mini-NLRB to resolve disputes between unionized federal employees and the government.
At the legislative level, various anti-worker bills sit ready for a GOP-led push. Perhaps chief among them is the National Right to Work Act, which would place every private sector employee (including airline and railway employees currently under the Railway Labor Act) under right-to-work. Right-to-work is the misleading law that prohibits unions from requiring that workers represented by the union pay their fair share. Such a bill was introduced last year by Sen. Rand Paul, and it had 29 co-sponsors, including Senate Majority Leader Mitch McConnell. Trump announced on the campaign trail that his ​"position on right-to-work is 100 percent," so this will likely be an area where he has common cause with the GOP-controlled Congress.
At the judicial level, there is also a strong possibility that we will see a sequel to the Friedrichs case at the Supreme Court. Friedrichs was widely anticipated to bar fair share fees and place all public sector employees under right-to-work, but ended in a deadlock after Justice Antonin Scalia's death. It is likely that any Supreme Court justice that Trump chooses will be as critical of fair share fees as Justices Samuel Alito and John Roberts, and would provide a critical fifth vote in changing long-standing precedent regarding the allowance of such fees. Groups like the National Right to Work Committee and Center for Individual Rights often have cases in the pipeline that could be pushed to the Supreme Court when the opportunity arises.
Similarly, at the judicial level, Trump will likely have his Department of Labor drop appeals to court decisions that enjoined or overturned pro-worker rules, such as the rule requiring union-busters to disclose when they are involved in an organizing campaign. Dropping the appeals would be an easy route to kill the rules, rather than going through a more time consuming rulemaking process to rescind them.
All indications are that labor has been caught unprepared for a President Trump and a GOP-controlled Congress and Supreme Court. With such broad control over every branch of government, Trump may be able to not only roll back many of Obama's accomplishments, but also change the face of labor law for decades to come.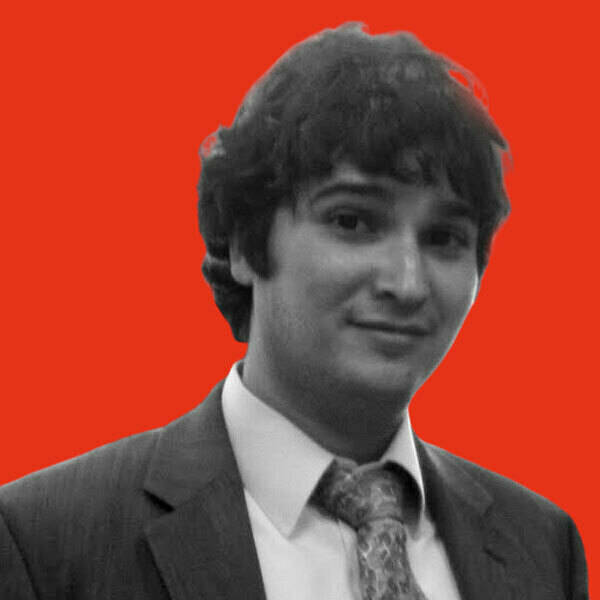 Moshe Z. Marvit is an attorney and fellow with The Century Foundation and the co-author (with Richard Kahlenberg) of the book Why Labor Organizing Should be a Civil Right.