How Third Way Democrats Could Get Trump Re-elected
The New Democracy PAC and other centrist groups want you to learn all the wrong lessons from 2016.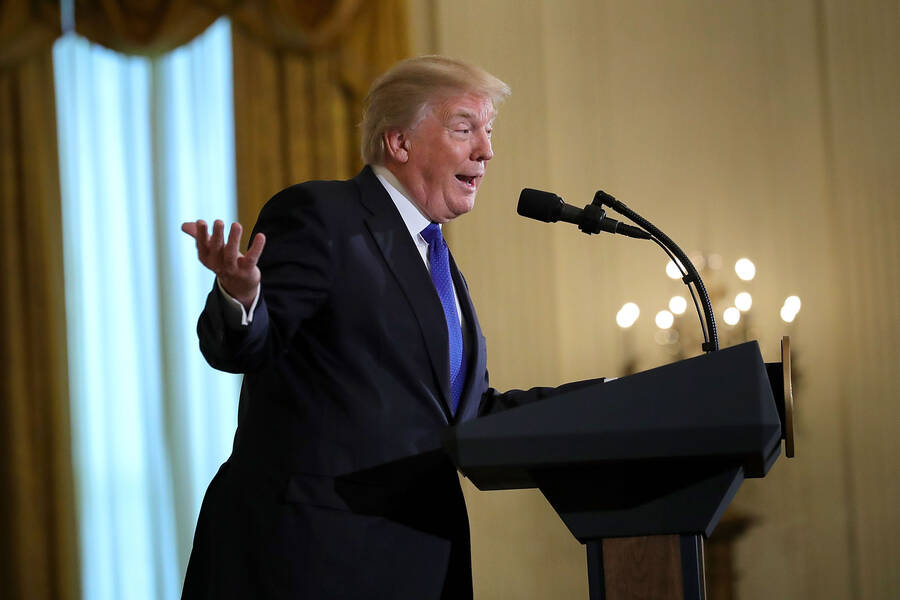 In 1992, Bill Clin­ton was elect­ed pres­i­dent with the help of the Demo­c­ra­t­ic Lead­er­ship Coun­cil (DLC), the pow­er­house of cen­trist Democ­rats of which he had been pres­i­dent. The DLC shut down in 2011, but this crea­ture of the Third Way did not slith­er into the sun­set. Rather, it shed its skin and emerged in 2017 as New Democ­ra­cy, a polit­i­cal action committee.
Third Way Democrats love the word "radical." The PPI brags that it deploys "its trademark philosophy of radical pragmatism."
New Democ­ra­cy is coiled to strike in 2020. Its advi­so­ry board includes declared pres­i­den­tial can­di­date John Delaney, a for­mer Mary­land con­gress­man and mil­lion­aire busi­ness­man, along with two oth­er pos­si­ble pres­i­den­tial con­tenders: For­mer Col­orado Gov. John Hick­en­loop­er, who said in Jan­u­ary that he is ​"prob­a­bly" in the race, and for­mer New Orleans may­or, Mitch Lan­drieu, a self-pro­claimed ​"rad­i­cal cen­trist."
Third Way Democ­rats love the word ​"rad­i­cal." The Pro­gres­sive Pol­i­cy Insti­tute (PPI), the DLC-affil­i­at­ed think tank, brags that it deploys ​"its trade­mark phi­los­o­phy of rad­i­cal prag­ma­tism" as part of ​"the van­guard" work­ing ​"to design a dis­tinct­ly Amer­i­can hybrid of pub­licpri­vate action" — in oth­er words, pri­va­ti­za­tion of gov­ern­ment services.
New Democ­ra­cy founder Will Mar­shall expands on this point in a recent arti­cle for The Dai­ly Beast, ​"Hey, Demo­c­ra­t­ic Social­ists: More Big Gov­ern­ment Won't Fix What Ails Us." He writes that, ​"rather than emu­late Euro­pean-style sta­tism" as advo­cat­ed by ​"Bernie Sanders and Alexan­dria Oca­sio-Cortez, the new social­ist idol," pro­gres­sives should ​"offer vot­ers an indige­nous and decen­tral­ized vision for effect­ing rad­i­cal change."
Mar­shall is also a founder of both the late DLC and the PPI, which shares an office with New Democ­ra­cy. PPI fun­ders have includ­ed the weapons man­u­fac­tur­er Raytheon, Dow Chem­i­cal and Gen­er­al Elec­tric, along with the right-wing Bradley Foun­da­tion, which funds the Amer­i­can Leg­isla­tive Exchange Council.
Just as there is noth­ing ​"pro­gres­sive" about PPI, there is noth­ing ​"new" about the ideas advanced by New Democ­ra­cy. Like the Repub­li­can Par­ty, New Democ­ra­cy is death on sin­gle-pay­er health­care, which the group's web­site explains ​"would force work­ing Amer­i­cans to give up their doc­tors, and raise the threat of rationing care." Back in 2010, PPI wonks ensured that the White House not push for a ​"pub­lic option"—a gov­ern­ment-run non­prof­it insur­ance option — in Obamacare.
New Democracy's stat­ed goal in 2020 is to expand ​"the party's appeal across Mid­dle Amer­i­ca and make Democ­rats com­pet­i­tive." Prag­mat­ic rad­i­cals like Mar­shall advo­cate doing so not by ​"tear[ing] up exist­ing trade agree­ments" but by build­ing a ​"knowl­edge econ­o­my" that is ​"shaped large­ly by Amer­i­can inge­nu­ity and tech­no­log­i­cal prowess" — a vision craft­ed for cor­po­rate Amer­i­ca under the guise of aid­ing down­ward­ly mobile white work­ing peo­ple who, accord­ing to the New Democ­ra­cy fairy tale, were aban­doned by Democ­rats in 2016. Not so. The aban­don­ment dates to the 1990s, when the DLC, PPI and Bill Clin­ton cham­pi­oned free trade poli­cies that destroyed the liveli­hoods of work­ing peo­ple of all races, includ­ing many of Hillary Clinton's ​"deplorables."
Hillary's speechi­fy­ing may have opened the purs­es of Gold­man Sachs bankers, but she failed to woo white non-col­lege-edu­cat­ed vot­ers who sup­port­ed Barack Oba­ma in 2012, and she lost the crit­i­cal states of Wis­con­sin, Michi­gan, Ohio and Penn­syl­va­nia. Accord­ing to the cal­cu­la­tions of Ruy Teix­eira at the Cen­ter for Amer­i­can Progress, Clin­ton would be pres­i­dent had she had won over just 25 per­cent of these for­mer Oba­ma voters.
Indeed, if Clin­ton had cam­paigned, as Bernie Sanders did, against trade agree­ments like NAF­TA that ben­e­fit the rich and the pow­er­ful, it is a good bet that Don­ald Trump would not be pres­i­dent. If New Democ­ra­cy steers Demo­c­ra­t­ic strat­e­gy in 2020, it is a good bet he will remain president.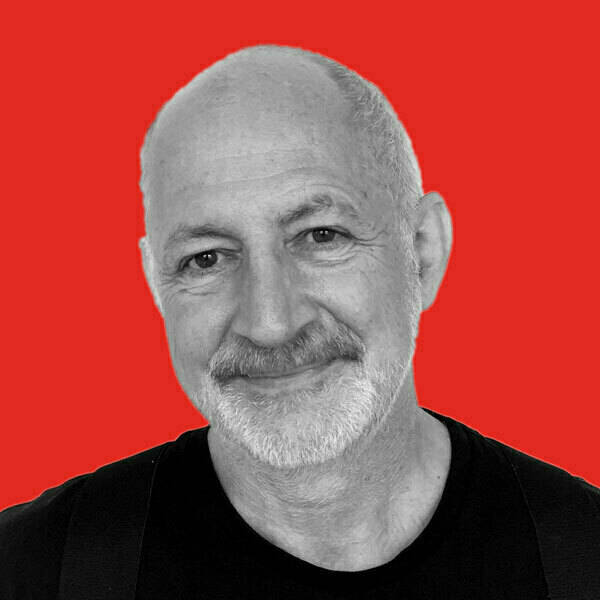 Joel Blei­fuss, a for­mer direc­tor of the Peace Stud­ies Pro­gram at the Uni­ver­si­ty of Mis­souri-Colum­bia, is the edi­tor & pub­lish­er of In These Times, where he has worked since Octo­ber 1986.