This is Huge: NLRB Rules Graduate Student Workers Can Unionize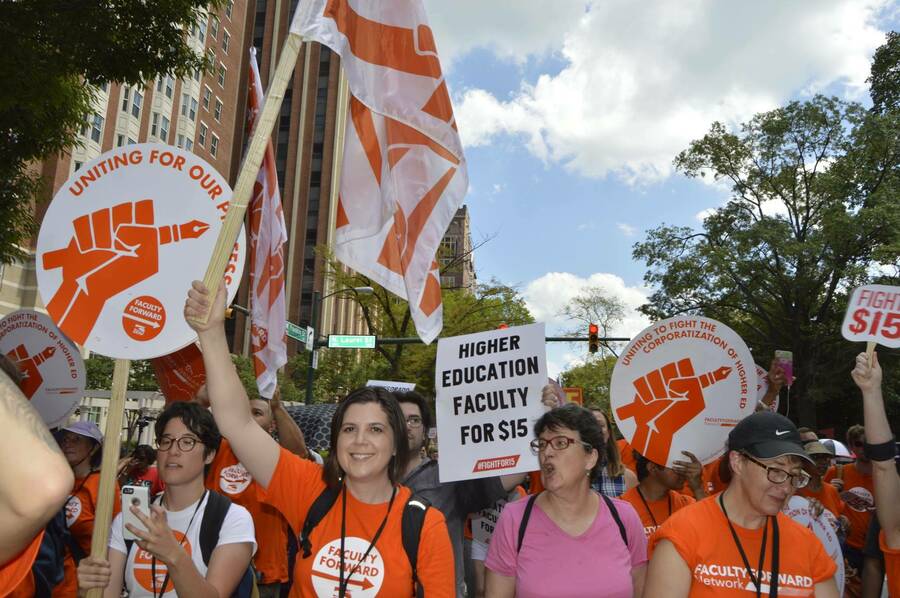 In a strong­ly-word­ed opin­ion released Tues­day, the Nation­al Labor Rela­tions Board (NLRB) ruled that teach­ing and research assis­tants at Colum­bia Uni­ver­si­ty and at oth­er pri­vate insti­tu­tions of high­er edu­ca­tion have the right to orga­nize unions and col­lec­tive­ly bar­gain with the uni­ver­si­ties that both employ and teach them.
The three Demo­c­ra­t­ic NLRB mem­bers wrote that even if stu­dents are enrolled in the uni­ver­si­ty to edu­cate them­selves, they also meet the def­i­n­i­tion of an employ­ee — work­ing for pay to do what some­one else wants them to do. Thus, they should have the same labor rights as any oth­er employ­ee, the mem­bers wrote. (The lone Repub­li­can mem­ber dis­sent­ed; one seat is vacant.)
The rul­ing also empha­sized that the aims of the Nation­al Labor Rela­tions Act (NLRA) were broad — to encour­age work­ers to orga­nize and bar­gain col­lec­tive­ly — and that the def­i­n­i­tions of employ­er and employ­ee are broad. As a result, the rul­ing read, ​"it is appro­pri­ate to extend statu­to­ry cov­er­age to stu­dents work­ing for uni­ver­si­ties cov­ered by the Act unless there are strong rea­sons not to do so."
The deci­sion is a major vic­to­ry for grad­u­ate stu­dent employ­ees and the unions that want to orga­nize them. Grad­u­ate stu­dents at some pub­lic uni­ver­si­ties already have the right to form unions under state law, but the rul­ing clears the way for cam­paigns to move for­ward at Duke Uni­ver­si­ty, North­west­ern Uni­ver­si­ty, Amer­i­can Uni­ver­si­ty and oth­er pri­vate institutions.
Short­ly after news of the NLRB deci­sion broke, the Ser­vice Employ­ees Inter­na­tion­al Union released a state­ment that cheered the ruling.
"SEIU mem­bers in every indus­try are com­ing togeth­er to ensure that our bro­ken high­er edu­ca­tion sys­tem will not derail the next gen­er­a­tion," said SEIU Pres­i­dent Mary Kay Hen­ry. ​"Restor­ing the rights of grad­u­ate work­ers is a crit­i­cal step in ensur­ing that those on the front-lines of teach­ing and research­ing at col­leges and uni­ver­si­ties have a voice in improv­ing high­er edu­ca­tion for all of us."
The NLRB has shift­ed back and forth over the past sev­er­al decades on issues regard­ing who, among all the peo­ple on a uni­ver­si­ty cam­pus, is a work­er and thus has the right to orga­nize a union. In its deci­sion in 2000 regard­ing New York Uni­ver­si­ty (NYU) teach­ing and research assis­tants, the NLRB decid­ed that work­ing as a TA or RA looked like many oth­er ​"com­mon law" employ­ment rela­tion­ships. There­fore, they should have the right to form a union and to bar­gain col­lec­tive­ly, the NLRB said.
But four years lat­er, look­ing at Brown Uni­ver­si­ty, the Repub­li­can-lean­ing major­i­ty argued that the NLRA was intend­ed to cov­er ​"eco­nom­ic," not ​"edu­ca­tion­al," activ­i­ties, and over­turned the NYU deci­sion. (The admin­is­tra­tion there then vol­un­tar­i­ly agreed to rec­og­nize the union). In its rejoin­der to the authors of the Brown deci­sion, the cur­rent NLRB major­i­ty, review­ing the evi­dence from Colum­bia, said that treat­ing teach­ing and research assis­tants as work­ers best ful­filled the inten­tions of the NLRA. Also, the NLRB wrote, just because work could be edu­ca­tion­al­ly use­ful did not mean it was not, as well, a job.
The Colum­bia deci­sion could be impor­tant in sev­er­al ways beyond the obvi­ous poten­tial for grad­u­ate stu­dent orga­niz­ing. Here's how:
It could increase the rights and rewards of an impor­tant group of often under­paid work­ers in a grow­ing sec­tor with sig­nif­i­cant eco­nom­ic impor­tance. High­er edu­ca­tion depends increas­ing­ly on a vast infra­struc­ture of con­tin­gent employ­ees. In many cas­es, the declin­ing stan­dards for those low­er ranks erode stan­dards for tenured fac­ul­ty. Togeth­er with stu­dent unions, these poten­tial­ly new­ly-orga­nized forces could pres­sure schools toward a more demo­c­ra­t­ic Amer­i­can education.
Although the Colum­bia deci­sion affects only teach­ing and research assis­tants direct­ly, a poten­tial uptick in orga­niz­ing could inspire oth­er groups to orga­nize and encour­age more unions to join in the already thriv­ing com­pe­ti­tion for cam­pus work­ers, what­ev­er their jobs. The NLRB rul­ing may spill over in spir­it as well, with union mem­ber­ship hav­ing a new pres­tige among more high­ly-edu­cat­ed, white-col­lar work­ers, includ­ing those work­ing in research centers.
Orga­niz­ing grad­u­ate stu­dent work­ers in both pub­lic and pri­vate uni­ver­si­ties has nev­er been easy. But after Tuesday's NLRB rul­ing, it's more pos­si­ble than ever before.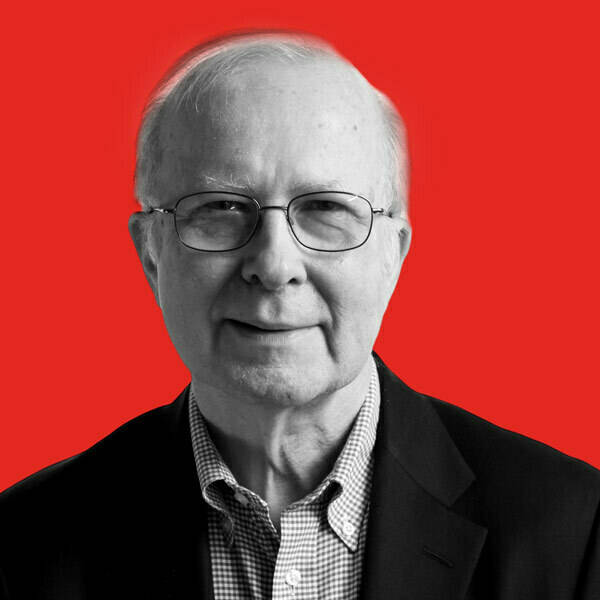 David Moberg, a senior edi­tor of In These Times, has been on the staff of the mag­a­zine since it began pub­lish­ing in 1976. Before join­ing In These Times, he com­plet­ed his work for a Ph.D. in anthro­pol­o­gy at the Uni­ver­si­ty of Chica­go and worked for Newsweek. He has received fel­low­ships from the John D. and Cather­ine T. MacArthur Foun­da­tion and the Nation Insti­tute for research on the new glob­al economy.