In a Salon exclusive Eric Boehlert reports that a THIRD columnist is confirmed to have been paid to promote Bush administration policies. Michael McManus, whose column "Ethics & Religion" is syndicated in 50 newspapers, was paid about $10,000 to promote the Community Health Marriage Initiative. This was just days after the Washington Post reported that conservative columnist Maggie Gallagher had a $21,000 contract with the Department of Health and Human Services to promote Bush's marriage initiative. Here's Gallagher's excuse for failing to mention the contract when writing about the initiative: I should have disclosed a government contract when I later wrote about the Bush marriage initiative. I would have, if I had remembered it. Just because I can't imagine forgetting where I got $21,000 doesn't necessarily mean Gallagher is lying. Maybe she really didn't remember where she got that money. Dr. Wade Horn of the Department of Health and Human Services had this to say about McManus and Gallagher's predicament:We live in a complicated world and people wear many different hats. People who have expertise might also be writing columns. The line has become increasingly blurred between who's a member of the media and who is not. Thirty years ago if you were a columnist, then you were a full-time employee of a newspaper. Columnists today are different. So different, apparently, that it's an ethical free-for-all out there. Hold on while I take off my blog cap and try on my payola hat….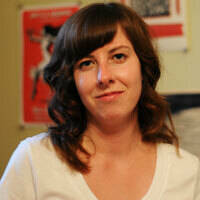 Emily Udell
is a writer for Angie's List Magazine in Indianapolis. In
2009
, she finished a stint drinking bourbon and covering breaking news for
The Courier-Journal
in Louisville, Ky. Her eclectic media career also includes time at the Associated Press,
Punk Planet
(R.I.P.),
The Daily Southtown
in southwest Chicago, and Radio Prague in the Czech Republic. She co-hosted and co-produced
In These Times
' radio show ​
"
Fire on the Prairie
" from
2003
to
2006
.