Anita Kumar for the St. Petersburg Times (in Florida) reports: The FBI has asked U.S. Rep. Tom Feeney for information about his dealings with Jack Abramoff as part of its ongoing investigation into the lobbyist convicted of defrauding clients. FBI agent Kevin Luebke refused to say whether Feeney, a Republican from the Orlando area, is under federal investigation. Federal agents also have asked the St. Petersburg Times for an email sent to the newspaper by Feeney's office describing a golfing trip the congressman took with Abramoff to Scotland in 2003. (…) Feeney is one of three House members who accompanied Abramoff to Scotland on trips that included rounds of golf at the legendary Royal & Ancient Golf Club at St. Andrews. The others are: former Rep. Bob Ney, R-Ohio, who is serving prison time for corruption, and former House Republican leader Tom DeLay, indicted in Texas for alleged improper fundraising, is under investigation. via Josh Marshall *gratuitous literary reference to William Shakespeare 's Merchant of Venice, Act 2, Scene IX: PORTIA Thus hath the candle singed the moth. O, these deliberate fools! when they do choose, They have the wisdom by their wit to lose.
For a limited time: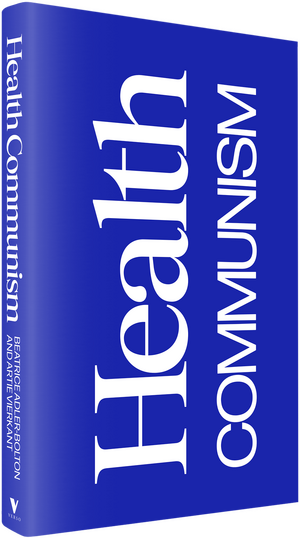 Donate $25 or more to support In These Times and we'll send you a copy of Health Communism.
A searing analysis of health and illness under capitalism from hosts of the hit podcast "Death Panel," Health Communism looks at the grave threat capitalism poses to global public health, and at the rare movements around the world that have successfully challenged the extractive economy of health.
"This is a book you should read before you die, because the ideas synthesized by Adler-Bolton and Vierkant could save our collective lives." –Jon Shaffer