Timeout for Labor in Florida
Union leaders huddle to assess alliances, propose jobs program.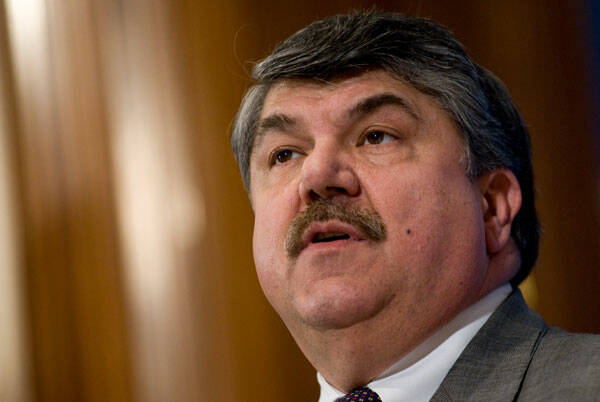 'His­to­ry taught us orga­niz­ing does not fol­low the law,' says incom­ing AFl-CIO orga­niz­ing direc­tor Eliz­a­beth Bunn. ​'The law fol­lows orga­niz­ing. We must be about organizing.'
'History taught us organizing does not follow the law,' says incoming AFl-CIO organizing director Elizabeth Bunn. 'The law follows organizing. We must be about organizing.'
Orlan­do, Fla. – As the exec­u­tive Coun­cil of the AFL-CIO met here in ear­ly March, the for­tunes of the labor move­ment – unlike the roller­coast­ers of near­by Dis­ney World – seemed head­ed in only one direc­tion: down.
"The polit­i­cal envi­ron­ment is very, very dif­fi­cult," polit­i­cal direc­tor Karen Ack­er­man said as she out­lined plans for the mid-term elec­tions. So is the envi­ron­ment for oth­er union con­cerns: jobs, orga­niz­ing, bar­gain­ing, leg­is­la­tion and pub­lic support.
And a lit­tle over a year after unions played a major role in elect­ing a new Demo­c­ra­t­ic pres­i­dent and strong con­gres­sion­al major­i­ty, they felt increas­ing­ly frus­trat­ed. They wel­comed Labor Sec­re­tary Hil­da Solis warm­ly, but they ques­tioned Vice Pres­i­dent Joe Biden sharply over issues like the need for a major new stim­u­lus pack­age. And they declared how ​"appalled" they were by Obama's ​"unac­cept­able" sup­port for mass fir­ings of 93 Cen­tral Falls, R.I., high-school teach­ers and staff.
Orga­nized labor isn't just hun­ker­ing down and hop­ing for bet­ter days, as it often has in the past. It can't afford that now. ​"You've got to talk about fight­ing on," says AFSCME (pub­lic employ­ees) orga­niz­ing direc­tor Jim Schmitz. ​"It's an exis­ten­tial issue for the labor movement."
Ack­er­man pre­dicts that the big issues dom­i­nat­ing the year will include job cre­ation, anger at bank bailouts and exec­u­tive bonus­es, and mixed feel­ings – even from union vot­ers in the cen­ter and left – about health­care reform. On all those issues, unions will find it dif­fi­cult to con­vince some mem­bers that Democ­rats have brought the change they want­ed. This rais­es the specter of 1994, when dis­il­lu­sioned work­ing-class vot­ers stayed home and Repub­li­cans took the House.
Unions will be tak­ing their cam­paign into com­mu­ni­ties – as Trum­ka did in join­ing a ral­ly in Evans­ville, Ind., against a Whirlpool plant clos­ing just before the meet­ing, and as the AFL-CIO did with local Orlan­do allies in hold­ing a com­mu­ni­ty forum. The gath­er­ing of a cou­ple hun­dred in the Painters union hall fea­tured work­ers deal­ing with unem­ploy­ment, a stu­dent deep in debt with few job prospects, over­loaded social ser­vice providers, and an elec­tri­cal con­trac­tor fac­ing depressed con­sumer demand and a cred­it crunch for small businesses.
"The clear solu­tion is to change the sys­tem," Trum­ka told the ral­ly. ​"We can do it, but only if we do it togeth­er as a com­mu­ni­ty." The AFL-CIO jobs pro­gram is itself less a plan to change the sys­tem than a plan to save the sys­tem – and work­ers with it. The pro­posed new stim­u­lus includes:
extend­ed aid to the unem­ployed (approved now through the end of the year)
renewed aid for state and local gov­ern­ments (there's a $178 bil­lion short­fall this year for states alone)
infra­struc­ture projects (a start on rough­ly $2.3 tril­lion in deferred main­te­nance, as well as new invest­ment in high-speed rail and oth­er needs)
pub­lic-ser­vice jobs in high-unem­ploy­ment areas, and
redi­rec­tion of the TARP (Trou­bled Assets Relief Pro­gram, or bank bailout) bal­ance to lend­ing to small- and medi­um-sized businesses.
The pack­age would cost $900 bil­lion, but Trum­ka dis­miss­es deficit hawks, who for­get that most of the cur­rent deficit stems from Bush tax cuts, two wars and a deep reces­sion result­ing from poli­cies of finan­cial mar­ket dereg­u­la­tion. ​"The U.S. does not have a short-term deficit prob­lem," Trum­ka argues. ​"It has a short-term jobs prob­lem. And the longer we wait [to cre­ate jobs], the greater the long-term debt and deficit prob­lems become."
New jobs – gen­er­at­ing new income and tax­es – will repay part of the stim­u­lus cost. But Trum­ka told the ral­ly, ​"It's time for Wall Street to pay for the 11 mil­lion jobs we're short since the awful finan­cial cri­sis they gave us began." Wall Street can pay for the cri­sis by reim­burs­ing the gov­ern­ment for all TARP costs, by pay­ing high­er tax­es on bonus­es and by requir­ing hedge fund oper­a­tors to pay nor­mal income-tax rates (not low­er cap­i­tal gains tax rates) on all their income.
Most impor­tant, says AFL-CIO pol­i­cy direc­tor Damon Sil­vers, the gov­ern­ment should impose a very small – three to five one-hun­dredths of a per­cent – tax on all finan­cial trans­ac­tions, which could gen­er­ate $400 bil­lion a year. But, he says, ​"most impor­tant from our point of view, it shifts finan­cial mar­kets from spec­u­la­tion to investment."
The AFL-CIO and its allies are push­ing for tough-mind­ed re-reg­u­la­tion of the finan­cial sec­tor, includ­ing an inde­pen­dent Con­sumer Finan­cial Pro­tec­tion Agency. And it wants reg­u­la­tion of the ​"shad­ow cap­i­tal mar­kets" (like hedge funds), a strong reg­u­la­tor respon­si­ble for sys­temic risk with pow­ers to take over fail­ing banks, restora­tion of fair­ness in the hous­ing mar­ket and pro­hi­bi­tions against banks oper­at­ing their own pro­pri­etary trad­ing (like hav­ing a hedge fund).
Gear­ing up for midterm elections
Work on all these issues will feed into labor's elec­toral cam­paign, which ​"will be the largest ever in terms of pol­i­tics, includ­ing the 2008 cam­paign, in both peo­ple pow­er and mon­ey," AFSCME Pres­i­dent Ger­ald McEn­tee says. He says unions will take advan­tage of the recent Cit­i­zens Unit­ed Supreme Court deci­sion on cam­paign finance to use union mon­ey to reach non-union work­ers. But the polit­i­cal pro­gram will focus as usu­al on repeat­ed (prefer­ably per­son­al and work­place) con­tacts with union mem­bers, as well as mobi­liza­tion of the 3 mil­lion mem­bers of Work­ing Amer­i­ca, work­ing-class fam­i­lies who do not belong to unions.
But in what McEn­tee called a ​"new strat­e­gy," labor is sup­port­ing mod­er­ate­ly pro-labor Arkansas Lt. Gov. Bill Hal­ter in a pri­ma­ry chal­lenge to labor's neme­sis on many issues, includ­ing labor law reform, Sen. Blanche Lin­coln. Unions also hope to ​"send a mes­sage" by endors­ing few­er incum­bent Democ­rats with bad records or offer­ing endorse­ments with­out work or money.
Union lead­ers were dis­ap­point­ed that Oba­ma post­poned and did not direct­ly engage in the fight for labor law reform, despite his pro-union com­ments. Trum­ka still says the pro­pos­al to strength­en work­ers' right to orga­nize will pass this year. But Com­mu­ni­ca­tions Work­ers pres­i­dent Lar­ry Cohen and oth­ers see ​"no path" to vic­to­ry in this Congress.
Labor is also frus­trat­ed that Oba­ma did not make recess appoint­ments of new appointees to the long under­staffed and bare­ly func­tion­ing Nation­al Labor Rela­tions Board after the Sen­ate fil­i­bus­tered approval of the dis­tin­guished labor lawyer, Craig Beck­er. But both admin­is­tra­tion and union offi­cials hint­ed that in the next recess Oba­ma would appoint Becker.
Obama's labor appointees could make a big dif­fer­ence through their reg­u­la­to­ry pow­er – as some already have. Solis has hired at least 750 new inspec­tors to enforce laws gov­ern­ing work­ing con­di­tions. She appoint­ed strong direc­tors of mine and occu­pa­tion­al safe­ty and health agen­cies, which are also mov­ing for­ward with new rules.
The depart­ment is research­ing employ­er mis­clas­si­fi­ca­tion of work­ers as inde­pen­dent con­trac­tors, encour­ag­ing greater use of project labor agree­ments that pro­vide sta­bil­i­ty and pro­tec­tion of labor stan­dards on con­struc­tion projects, and inves­ti­gat­ing how gov­ern­ment can use its mas­sive con­tract­ing of work to raise wages and work standards.
Anoth­er agency, the Nation­al Medi­a­tion Board, which over­sees the Rail­way Labor Act gov­ern­ing much of the trans­porta­tion indus­try, is on the verge of issu­ing new, more demo­c­ra­t­ic union rep­re­sen­ta­tion rules that will make air­line orga­niz­ing eas­i­er. Reg­u­la­to­ry changes at the NLRB may also make orga­niz­ing eas­i­er, by undo­ing restric­tions imposed by the Bush board.
It's all about organizing
Despite grim prospects for pass­ing even a weak­ened Employ­ee Free Choice Act, Cohen insists ​"there's no dif­fer­ence about what we do." And that's con­tin­u­ing to orga­nize, as a few unions in air­lines, hotels and gam­ing, pub­lic sec­tor work, and oth­er areas are doing with some suc­cess now.
The AFL-CIO is also attempt­ing to broad­en the def­i­n­i­tion of the labor move­ment. It is seek­ing clos­er rela­tion­ships with groups of work­ers who are orga­niz­ing them­selves – day labor­ers, inde­pen­dent con­trac­tors, domes­tic work­ers, cab dri­vers, farm­work­ers, free­lance pro­fes­sion­als, work­er cen­ter orga­niz­ers and many oth­ers – who may not be able or will­ing to form a union. And they are rely­ing more on groups like Work­ing Amer­i­ca, Jobs with Jus­tice, Amer­i­can Rights at Work and Inter­faith Work­er Jus­tice to expand the fight for work­ers' rights.
Ulti­mate­ly, incom­ing AFL-CIO orga­niz­ing direc­tor Eliz­a­beth Bunn says, ​"His­to­ry taught us orga­niz­ing does not fol­low the law. The law fol­lows orga­niz­ing. We must be about orga­niz­ing." But until there is a change in the laws and reg­u­la­tions, as well as the intense anti-union ide­ol­o­gy and behav­ior of Amer­i­can man­agers, every year will be a tough, exis­ten­tial year for orga­nized labor.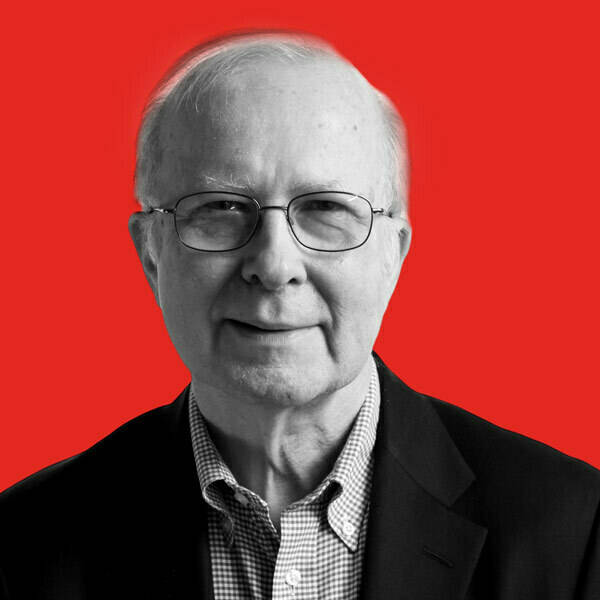 David Moberg, a senior edi­tor of In These Times, has been on the staff of the mag­a­zine since it began pub­lish­ing in 1976. Before join­ing In These Times, he com­plet­ed his work for a Ph.D. in anthro­pol­o­gy at the Uni­ver­si­ty of Chica­go and worked for Newsweek. He has received fel­low­ships from the John D. and Cather­ine T. MacArthur Foun­da­tion and the Nation Insti­tute for research on the new glob­al economy.