What Happens in Geneva…
The mammoth global "free trade" agreement you've never heard of.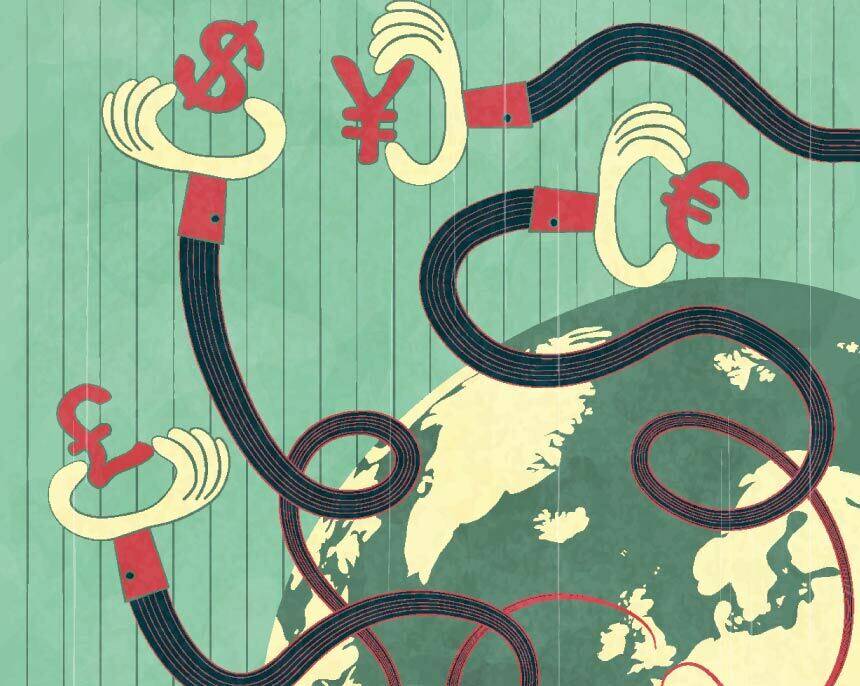 Most pro­gres­sives are, by now, famil­iar with the Trans-Pacif­ic Part­ner­ship (TPP), the pro­posed trade deal that would link the Unit­ed States with Pacif­ic Rim pow­er­hous­es like Aus­tralia and Japan. Wonki­er cor­ners of the left are equal­ly con­ver­sant in the intrigue of the Transat­lantic Trade and Invest­ment Part­ner­ship (TTIP), a pact that would cou­ple the Unit­ed States and the Euro­pean Union. Like-mind­ed crit­ics would do well by mem­o­riz­ing yet anoth­er trade acronym: TISA, or the Trade in Ser­vices Agree­ment. Judg­ing by the stakes and the ultra-secre­cy of the nego­ti­a­tions, it could eas­i­ly be the worst of the bunch.
'It is astounding that at a time when we are still reeling from the devastating consequences of reckless financial deregulation, our governments are negotiating further deregulation of the financial sector, solely in the interests of large financial corporations.'
Here's what we know: Fifty coun­tries, includ­ing the Unit­ed States, the EU nations, Aus­tralia, Cana­da, Hong Kong, Japan, Switzer­land, Tai­wan, and Turkey, have been in TISA talks since 2012. The result­ing agree­ment will set the terms for almost 70 per­cent of glob­al trade in ​"ser­vices": every­thing from bank­ing and con­struc­tion to tele­com and tourism.
The pub­lic got its first glimpse of the treaty on June 19, when Wik­iLeaks pub­lished a draft of the agree­men­t's chap­ter on finan­cial ser­vices. It was­n't pret­ty. The text includ­ed pro­pos­als to extend new ​"mar­ket access" guar­an­tees to all par­tic­i­pat­ing states and fresh lim­its on the abil­i­ty of nations to ​"dis­crim­i­nate" against for­eign finan­cial firms. The sec­tion has­n't been final­ized, but the leak con­firmed what TISA skep­tics feared the Unit­ed States and EU are lead­ing the charge to block coun­tries from impos­ing domes­tic reg­u­la­tions on the mul­ti-tril­lion-dol­lar industry.
​"It is astound­ing that at a time when we are still reel­ing from the dev­as­tat­ing con­se­quences of reck­less finan­cial dereg­u­la­tion, our gov­ern­ments are nego­ti­at­ing fur­ther dereg­u­la­tion of the finan­cial sec­tor, sole­ly in the inter­ests of large finan­cial cor­po­ra­tions," says Daniel Bertossa, senior pol­i­cy and advo­ca­cy offi­cer at Pub­lic Ser­vices Inter­na­tion­al (PSI), a glob­al pub­lic-sec­tor union fed­er­a­tion based in France.
As of yet, that leaked chap­ter is the only piece of the agree­ment to go pub­lic. In con­trast to the TPP or TTIP, U.S. offi­cials have not dis­closed the dates or loca­tions of talks ahead of time. (The secre­tive bank­ing hub of Gene­va has host­ed all sev­en rounds.)
​"You only have to won­der what's in there, if they're so afraid of cit­i­zens and civ­il soci­ety and work­ers to actu­al­ly see what they're nego­ti­at­ing," says Melin­da St. Louis, inter­na­tion­al cam­paigns direc­tor with Pub­lic Citizen's Glob­al Trade Watch, a watch­dog group.
On top of that, unlike TTP and TTIP nego­tia­tors, TISA nego­tia­tors have avoid­ed host­ing any pub­lic ​"stake­hold­er engage­ment" events — open forums dur­ing nego­ti­a­tions for inter­est­ed par­ties to com­ment on the deal. ​"They're not even try­ing," says St. Louis.
​"They're not even putting win­dow dress­ing on this."
There's a clear rea­son, crit­ics say.
​"The secre­cy," says Bertossa of PSI, ​"is, in many ways, an attempt to avoid pub­lic scruti­ny that would inevitably be against some of these provisions."
That may well be true. In the case of the TPP, along with pub­lic aware­ness has come oppo­si­tion. As grass­roots groups have hit the streets, ral­lied online and bar­raged leg­is­la­tors with peti­tions, a bipar­ti­san vot­ing bloc in Con­gress has man­aged — at least, for now — to put the brakes on the Oba­ma administration's attempt to ​"fast track" the bill.
There's arguably even more at stake in TISA than in the TPP or TTIP.
TISA was born from the ash­es of the World Trade Orga­ni­za­tion (WTO)'s ​"Doha Devel­op­ment Round," mul­ti­lat­er­al trade nego­ti­a­tions that have essen­tial­ly stalled, despite much fan­fare over their 2001 launch. Dur­ing these talks, the Unit­ed States, EU and their allies have repeat­ed­ly failed to earn strong lib­er­al­iza­tion com­mit­ments in the ser­vice sec­tor from the BRICS (Brazil, Rus­sia, India, Chi­na, South Africa) and oth­er devel­op­ing coun­tries. Even­tu­al­ly, a frus­trat­ed pack of coun­tries call­ing them­selves the ​"Real­ly Good Friends of Ser­vices" — dom­i­nat­ed by the Unit­ed States and EU— decid­ed to launch their own talks in 2012, out­side the WTO framework.
In the high­ly diplo­mat­ic realm of inter­na­tion­al trade nego­ti­a­tions, this ges­ture was tan­ta­mount to flip­ping off the Glob­al South.
​"The Unit­ed States and EU decid­ed to basi­cal­ly cre­ate a coali­tion of the will­ing," explains St. Louis, ​"say­ing, ​'If we can't get our extreme ser­vices dereg­u­la­tion agen­da through the WTO frame­work because of this oppo­si­tion we're com­ing up against … then we're going to go on our own. Who's with us?' "
TISA's long game, some wor­ry, is to nudge the full WTO into adopt­ing what­ev­er ultra-cor­po­rate agree­ment emerges.
In the Unit­ed States, TISA's biggest cheer­leader is the Coali­tion of Ser­vice Indus­tries (CSI), a lob­by­ing titan that includes the likes of AT&T, Cit­i­group, Deloitte, Ebay, Google, Microsoft and Walt Dis­ney. CSI, in turn, has helped prop up ​"Team TISA," a broad­er busi­ness alliance whose six co-chairs rep­re­sent a com­i­cal­ly nefar­i­ous cross-sec­tion of cor­po­rate Amer­i­ca: Cit­i­group, IBM, Lib­er­ty Mutu­al, MetLife, UPS and Walmart.
Team TISA pro­vides no con­tact infor­ma­tion on its web­site. CSI did not respond to In These Times' request for comment.
It's hard to guess what will appear in the final deal, thanks to the extreme secre­cy. But pub­lic inter­est and labor groups have been able to glean some details. One major con­cern is the inclu­sion of so-called ​"stand­still" and ​"ratch­et" oblig­a­tions: claus­es that aim to lock in exist­ing lev­els of ser­vice-sec­tor lib­er­al­iza­tion among par­tic­i­pat­ing nations. In prac­ti­cal terms, these pro­vi­sions dis­cour­age steps to enhance pub­lic-sec­tor — and thus, demo­c­ra­t­ic— par­tic­i­pa­tion in the econ­o­my. For exam­ple, if Pana­ma were to com­mit its water ser­vices to TISA, and a Pana­man­ian city then took con­trol of a water ser­vice provider owned by a U.S. com­pa­ny, the Unit­ed States could chal­lenge Pana­ma before an inter­na­tion­al tri­bunal for vio­lat­ing TISA. Unlike TPP or TTIP, TISA report­ed­ly will not pro­vide access to inter­na­tion­al tri­bunals where cor­po­ra­tions them­selves can direct­ly sue gov­ern­ments (known as investor-state dis­pute set­tle­ment (ISDS) courts). But that's not as com­fort­ing as it might sound — com­pa­nies that are peev­ed by a for­eign state mak­ing prof­it-threat­en­ing moves in their sec­tor sim­ply have to pres­sure their own gov­ern­ments to take action on their behalf.
An indi­vid­ual for­eign ser­vice provider that feels that it's inap­pro­pri­ate­ly had a con­tract can­celed or been locked out of a bid, even with­out ISDS, could go to its own gov­ern­ment and seek redress and have that gov­ern­ment pur­sue dia­logue and con­sul­ta­tions and even­tu­al­ly state-to-state dis­pute set­tle­ment," says Celeste Drake, a trade and glob­al­iza­tion pol­i­cy spe­cial­ist at the AFL-CIO. ​"That oppor­tu­ni­ty in itself could have the effect of keep­ing more ser­vices in the pri­vate sector."
As the ultra-secret talks roll on in Gene­va, activists are slow­ly start­ing to raise aware­ness. Pub­lic Ser­vices Inter­na­tion­al has done much of the work. But PSI and allies face a not-so-sub­tle resource prob­lem: NGOs, watch­dogs and trade pol­i­cy experts from orga­nized labor are already stretched thin mon­i­tor­ing the TPP and the TTIP.
The alarm, real­ly, has yet to be sounded.
​"I don't think that this oppo­si­tion has reached the aver­age per­son on the street," says Yor­gos Alt­intzis, pol­i­cy offi­cer at the Inter­na­tion­al Trade Union Con­fed­er­a­tion. ​"The vast major­i­ty of our soci­ety has no idea."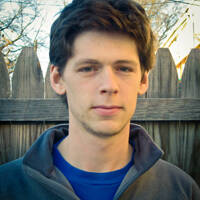 Cole Stan­gler
writes about labor and the envi­ron­ment. His report­ing has also appeared in The Nation, VICE, The New Repub­lic and Inter­na­tion­al Busi­ness Times. He lives in Paris, France. He can be reached at cole[at]inthesetimes.com. Fol­low him
@colestangler
.