Todd Solondz's Dystopia in Suburbia
In his sixth film, Life During Wartime, the film director offers another twisted modern fairy tale that revels in taboos.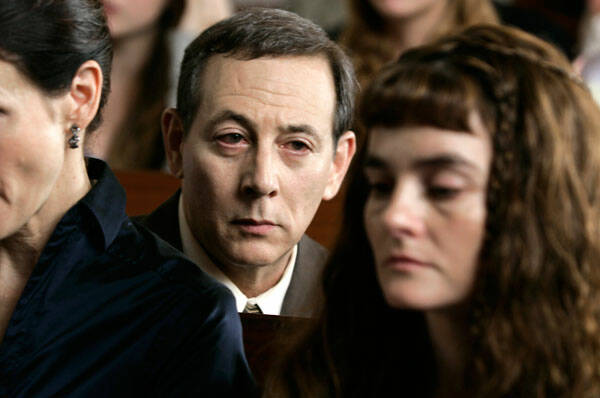 Our most famous indie auteurs each have a primary stylistic tool on their hip that defines them – Wes Anderson's deadpan tchotchke charm, Spike Jonze's meta-movie irony, Nicole Holofcener's state-of-women-now psychoanalysis, Kevin Smith's profane amateurishness, and so on. Todd Solondz, now releasing his sixth film, Life During Wartime, is a mortificationist. He thinks in terms of appalling embarrassment, often involving children seriously and weepily discussing wholly inappropriate things. Whether he's exploiting our discomfort or pursuing his peculiar vision of American life's soft, rashy underbelly is probably a moot question – the two readings may be one and the same.
He has positioned himself as a blowback against the tide of political correctness, and in many ways he's still spinning his wheels in that somewhat dated soil.
Pedophilia is a common Solondz issue, figuring prominently in at least four of his films, including his latest, but the landscape is famously cluttered with various frequencies of taboo radiation, from rape to bigotry to compulsive abuse; there are no normal people in Solondz's suburbia. The children, all at least potential victims, walk blindly and with premature confidence into the pathological propellers around them.
Solondz's films are also comedies, which is what nudges them into a misfit corner of the dance floor that is truly all their own. At the same time – and this is what I find most endearing – the movies roll out with the voice and posture of modern fairy tales, with deliberately stilted acting and faux-innocent rhythms, as if in this damaged America, horrible things will happen but we'll all be okay in the end – or not. But that's okay, too. In Life During Wartime there are even fat artificial Florida moons in the sky hovering over the sleepwalkers and child molesters and tortured neurotics, and ghosts of dead lovers and husbands lurk around the edges, plaintively asking for forgiveness.
"Forgiveness" is the issue being picked over – the word is uttered in virtually
every scene, and whether mercy can be attained for the cruel and perverted is the idea struggled with overtly, particularly by Timmy (Dylan Riley Snyder), a guileless yet precocious 12-year-old prepping for his bar mitzvah. Timmy, like almost every character in the film, is a reimagined and/​or sequelized version of the cast of disasters from Solondz's 1998 film Happiness, both movies centering on three grown sisters. This time Allison Janney is the sugary suburban mom, now divorced from her convicted pedophile husband; Shirley Henderson embodies the mousey doormat, now married to a helpless perv-junkie; and Ally Sheedy is the narcissistic, high-strung celebrity, now hiding out in a Beverly Hills mansion having sex with Keanu Reeves (forever off-screen).
Several earthquakes set the family's already fragile foundations crumbling: Henderson's dreamy frump leaves her hopeless husband to visit her sister and mother in Florida, the paternal child-raper (Ciarán Hinds) is released from prison intent on connecting with his family, Janney's optimistic survivor falls in love with an aging divorcé (Michael Lerner), a ghost (Paul Reubens) appears demanding a second chance at romance, and Timmy's looming rite of passage compels him to keep asking questions about manhood, child rape, ​"faggots" and forgiveness that he probably shouldn't.
Solondz's arch antirealism allows a boy to ask his mother about the sodomy his own father performed on boys his age – ​"Where do the parts go?" – without a wink of real angst. In fact, Life During Wartime is filthy with sudden crying fits and shocking emotional ejaculations, all of them on the edge of being comic but daring you to let a chuckle loose. (Some moments, like Sheedy's fiery, delusional skewering of Hollywood self-obsession, are safely, brilliantly satirical, and you're free to laugh.) Since Solondz's breakthrough film Welcome to the Dollhouse (1995), he has positioned himself as a blowback against the tide of political correctness, and in many ways he's still spinning his wheels in that somewhat dated soil, not driving on as he had with, say, his magisterially weird 2004 masterpiece Palindromes. Is it still so shocking to consider the human or even ironic side to sexual predation? Are children still as innocent as we liked to think they were in the post-Reagan years?
Still, there's a creepy torque to Life During Wartime that is uniquely Solondz, and the high probability of viewers' unease is part of his program. Certainly, some adventurous filmgoers may still be horrified by his confrontations and emotional toxicity, while others will look for something new. Similarly, as with Woody Allen (whose heightened gabbiness Solondz's films evoke, plus an acid drip), many will find the film's openly addressed ethical conundrum – Can you or should you forgive a selfish sibling or a thoughtless lover, much less a pedophile? – to be moving and profound, and many will not. Such is the risk of making morality plays, even ones that skirt the absurd.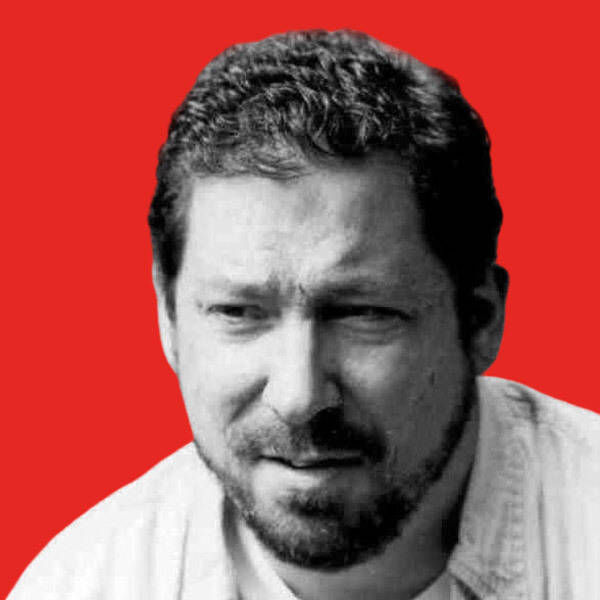 Michael Atkinson
is a film reviewer for
In These Times.
He has written or edited many books, including
Exile Cinema: Filmmakers at Work Beyond Hollywood
(
2008
) and the mystery novels
Hemingway Deadlights
(
2009
) and
Hemingway Cutthroat
(
2010
). He blogs at
Zero For Conduct
.