Top Pipeline Regulator: Lack of Oversight 'Keeps Me Up At Night'
Some 200,000 miles of gathering lines go entirely unregulated.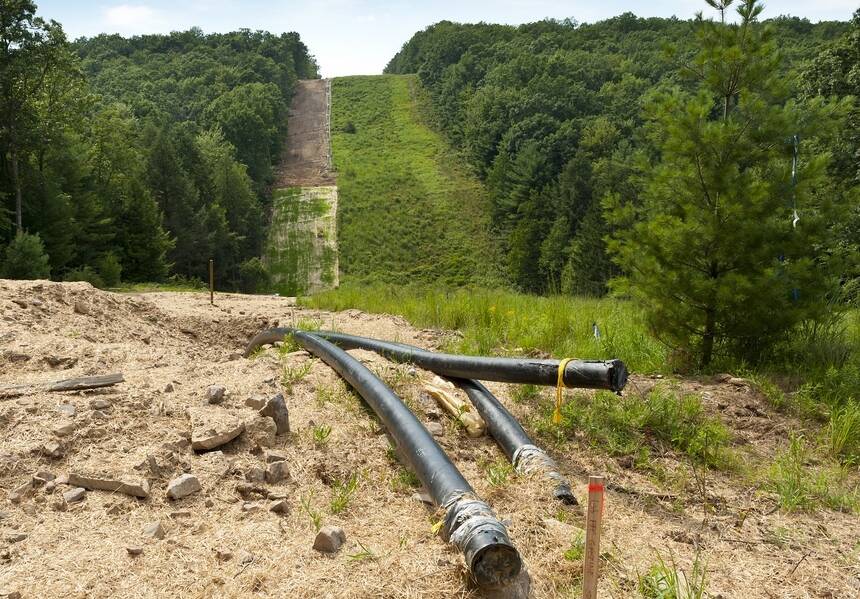 While the nat­ur­al gas indus­try has long insist­ed that pipelines are a safe means of trans­porta­tion, hun­dreds of acci­dents have punc­tu­at­ed the shale gas boom of the last five years.
'In Pennsylvania, everything has been up to the industry to police themselves—whether it's wellpads, whether it's pipelines, whatever it is. … Our governor has handed over the keys of the state to the gas industry.'
Usu­al­ly they're not fatal: In 2013, there have been dozens of leaks and explo­sions on gas pipelines in sparse­ly pop­u­lat­ed areas — in rur­al Wyoming, Texas, Mis­souri, Louisiana and West Vir­ginia, to name a few — with­out any loss of life. But such acci­dents in crowd­ed areas can be dead­ly. In Sep­tem­ber 2010, a gas pipeline explo­sion in the San Fran­cis­co sub­urb of San Bruno killed eight, injured 58 and lev­eled sev­er­al blocks. The fol­low­ing year, five peo­ple died in a sim­i­lar explo­sion on a pipeline in Allen­town, Pa.
Since most pipeline oper­a­tors have to meet a bare min­i­mum of safe­ty require­ments, crit­ics have often charged the fed­er­al Pipeline and Haz­ardous Mate­ri­als Safe­ty Admin­is­tra­tion (PHM­SA) with fail­ing to prop­er­ly over­see the hun­dreds of thou­sands of inter­state pipelines that fall with­in its juris­dic­tion. It's no secret that the small-bud­get agency based in the Depart­ment of Trans­porta­tion — whose 151 inspec­tors are tasked with cov­er­ing more than 2 mil­lion miles of pipeline across the coun­try—has its fair share of trou­bles in ful­fill­ing its reg­u­la­to­ry mandate.
Help keep this report­ing pos­si­ble by mak­ing a dona­tion today.
But while PHM­SA has enough trou­ble look­ing after its exist­ing juris­dic­tion, a high-rank­ing agency offi­cial recent­ly expressed major con­cern about some­thing that remains out­side of her agency's watch entire­ly. More than 200,000 miles of ener­gy pipelines aren't sub­ject to any fed­er­al or state reg­u­la­tion at all: the so-called ​"gath­er­ing lines" that trans­port most­ly gas, but some oil, direct­ly from wells to pro­cess­ing sites.
​"What keeps me up at night? Gath­er­ing lines," Lin­da Daugh­er­ty, PHMSA's deputy asso­ciate admin­is­tra­tor for field oper­a­tions, told a crowd of safe­ty advo­cates at the Pipeline Safe­ty Trust's annu­al con­fer­ence in New Orleans last month. ​"There's a whole lot of gath­er­ing lines out there that no one is inspect­ing. There are no safe­ty stan­dards applic­a­ble to those lines, and no safe­ty agency or reg­u­la­tor is look­ing at them."
Unlike larg­er trans­mis­sion pipelines, which typ­i­cal­ly trans­port oil and gas over long dis­tances, and dis­tri­b­u­tion lines, which deliv­er con­sum­able ener­gy to cus­tomers, fed­er­al reg­u­la­tions don't apply to about 90 per­cent of the nation's 240,000 miles of gath­er­ing lines.
That means that unless a state has its own reg­u­la­tions — and most of them don't — nobody's look­ing after the pipelines. What's more, the lack of basic data-col­lec­tion require­ments at both the fed­er­al and state lev­els means that nobody knows exact­ly how many pipelines are out there.
​"Over­all, there's no require­ment to report acci­dents to PHM­SA, so nobody real­ly knows how many are occur­ring," says Darin Burk, head of the Nation­al Asso­ci­a­tion of Pipeline Safe­ty Rep­re­sen­ta­tives and pipeline safe­ty pro­gram man­ag­er at the Illi­nois Com­merce Com­mis­sion. ​"I per­son­al­ly have heard of one or two in this state over the years, but whether that's all that's hap­pened, I couldn't tell you."
PHM­SA reg­u­lates pipelines accord­ing to ​"class" — a cat­e­go­ry that's large­ly deter­mined by the num­ber of build­ings that fall with­in a 660 feet radius of the line. The rough­ly 10 per­cent of gath­er­ing lines that cross medi­um to high-den­si­ty areas — class­es 2, 3 and 4 — have to meet min­i­mum safe­ty require­ments. But the 90 per­cent that fall under class 1 do not.
Although these unreg­u­lat­ed lines are, in the­o­ry, tra­vers­ing only rur­al areas, that's not exact­ly a reas­sur­ing thought for the peo­ple liv­ing near them, espe­cial­ly in shale-rich parts of the coun­try where con­trac­tors are hard at work installing more and more infra­struc­ture to keep the gas flowing.
​"They get to say in the event of an inci­dent, it's only for­est or trees that will be affect­ed, not the pop­u­la­tion," says Meryl Solar, 60, a retired com­put­er pro­gram­mer liv­ing in New Mil­ford, Pa., whose house sits about 2,000 feet from DTE Energy's unreg­u­lat­ed Blue­stone Gath­er­ing Line. ​"I guess I'm just either a for­est or a tree, so are my neighbors."
The Blue­stone is one of many new lines to be installed in the frack­ing hotbed of Susque­han­na Coun­ty, sup­ply­ing gas from the Mar­cel­lus Shale to trans­mis­sion lines in New York and the south­ern por­tion of the coun­ty. Although Penn­syl­va­nia is home to one of the rich­est shale for­ma­tions in the nation, it's one of many states that lacks gath­er­ing-line reg­u­la­tions: The law sim­ply requires con­trac­tors and home­own­ers to noti­fy the state before they start any dig­ging or exca­va­tion projects. That means it's up to res­i­dents like Solar to do the kind of basic safe­ty over­sight that one might typ­i­cal­ly expect of regulators.
Solar says she received a book­let from DTE Ener­gy about how to take ​"shared respon­si­bil­i­ty" for the pipeline, such as detect­ing poten­tial leaks. She says the pam­phlet includ­ed an erro­neous sug­ges­tion to be alert for strange odors (unprocessed nat­ur­al gas is odor­less). The book­let also urged her to be on the look­out for what the indus­try calls ​"third-par­ty intru­sions" — that is, any unau­tho­rized guests or con­struc­tion crews who might pose a threat to the pipeline's integrity.
An acci­dent wait­ing to happen?
The lack of over­sight is of grow­ing con­cern as the nat­ur­al gas indus­try con­tin­ues to expand. Of course, the more wells that are dug, the more gath­er­ing lines will be need­ed to trans­port the shale gas that's extract­ed. Indeed the num­ber of miles cov­ered by such lines is expect­ed to reach about 640,000 by 2035, accord­ing to the Inter­state Nat­ur­al Gas Asso­ci­a­tion of Amer­i­ca.
But the sheer growth in pipeline mileage isn't the only safe­ty concern.
Today's gath­er­ing lines are larg­er and pump­ing gas at high­er pres­sures than ever before. Tra­di­tion­al­ly, they were 2 to 12 inch­es in diam­e­ter. By con­trast, today's shale-bear­ing ones range any­where from 12 to 36 inch­es and fea­ture max­i­mum allow­able pres­sures that far exceed ​"his­tor­i­cal oper­at­ing para­me­ters," a PHM­SA advi­so­ry com­mit­tee found two years ago.
The Blue­stone Line that runs by Solar's house, for instance, ranges from 16 to 20 inch­es in diam­e­ter. On its web­site, DTE Ener­gy boasts of the ​"high pres­sure" sys­tem that ​"has the abil­i­ty to move a larg­er vol­ume of gas through a sin­gle line." It's not just the Blue­stone — whether it's oth­er drilling-inten­sive areas lying in the Mar­cel­lus Shale or fur­ther out West in North Dakota's Bakken Shale, large high-pres­sure lines are the new norm.
They're also encroach­ing into more pop­u­lat­ed zones.
​"Over the years, the loca­tion of gath­er­ing lines has changed," says Darin Burk. ​"They used to be pret­ty rur­al, non-pop­u­lat­ed, a lot of the time on pri­vate prop­er­ty. Well with the shale gas devel­op­ment, that's chang­ing. The gath­er­ing lines are start­ing to get into the more pop­u­lat­ed areas."
What's the hold-up?
While safe­ty advo­cates may appre­ci­ate Daugherty's can­dor about los­ing sleep over pipeline reg­u­la­tions, they're also frus­trat­ed that her agency isn't doing enough.
​"I found it inter­est­ing that she made that com­ment," Burk says with a laugh. ​"I tend to think that if it's keep­ing you up at night, you should aggres­sive­ly be going after it and try­ing to resolve the problem."
Even the most basic fed­er­al over­sight has pro­ceed­ed at a snail's pace. In 1992, Con­gress passed the Pipeline Safe­ty Act, which gave PHM­SA the author­i­ty to reg­u­late gath­er­ing lines for the first time. But it wasn't until 2006 that PHM­SA actu­al­ly pub­lished a rule that defined what a ​"gas gath­er­ing line" was — a deci­sion it reached through exten­sive col­lab­o­ra­tion with the ener­gy industry.
The charge that PHM­SA is more of a friend to the oil and gas indus­try than a reg­u­la­tor is a famil­iar one. As one envi­ron­men­tal­ist recount­ed last month, ​"Employ­ees have come to us and said, ​'We are a sleepy, indus­try-dom­i­nat­ed orga­ni­za­tion.' "
Even so, one might have expect­ed the Oba­ma admin­is­tra­tion to ush­er in new oil and gas pipeline safe­ty rules after the cost­ly mil­lion-gal­lon spill in the Kala­ma­zoo Riv­er in July 2010 and the San Bruno tragedy.
But efforts to draft an array of new pipeline reg­u­la­tions in the wake of these tragedies, which would make a flur­ry of improve­ments such as new leak detec­tion require­ments and bet­ter safe­ty inspec­tions, have ground to halt. Ear­li­er this year, a high-rank­ing PHM­SA offi­cial, Jef­frey Wiese, described the process as ​"kind of dying."
Rule­mak­ing on gath­er­ing lines has sim­i­lar­ly stalled.
In August 2011, PHM­SA issued an advanced notice of pro­posed rule­mak­ing on gas lines that, among oth­er things, asked for com­ment on whether to require all oper­a­tors to dis­close infor­ma­tion about gath­er­ing lines and whether to extend reg­u­la­tions to cov­er all class­es of lines. The com­ment peri­od end­ed in Jan­u­ary 2012, and the rule was sup­posed to reach to the office of Trans­porta­tion Sec­re­tary Antho­ny Foxx by March 2013. But as of Decem­ber 10, PHM­SA still had not for­ward­ed it to Foxx, accord­ing to PHM­SA spokesper­son Damon Hill.
​"It's still basi­cal­ly in the clear­ance process," Hill says. ​"Those dates aren't a def­i­nite date; they're pro­posed dates."
When asked what's tak­ing the agency so long, Hill says that the gas pipeline rule in ques­tion cov­ers a vari­ety of dif­fer­ent top­ics and that the agency has to bal­ance its com­pet­ing con­cerns and ​"pri­or­i­tize things." PHM­SA has dozens of con­gres­sion­al man­dates, most­ly house­keep­ing require­ments and reports, from the 2011 Pipeline Safe­ty Act, in addi­tion to rec­om­men­da­tions from the Gov­ern­ment Account­abil­i­ty Office and Inspec­tor General.
Polit­i­cal pres­sures have prob­a­bly also dri­ven the rule's delay. Both Con­gress and the White House would like­ly pre­fer that PHM­SA not under­cut the man­dates of the Pipeline Safe­ty Act by pre­emp­tive­ly issu­ing its own sweep­ing rules on gath­er­ing lines — and oth­er top­ics. The agency is required to report to Con­gress by Jan­u­ary 2014 on the ​"chal­lenges of apply­ing exist­ing … reg­u­la­tions to gath­er­ing lines not sub­ject to Fed­er­al reg­u­la­tion when com­pared to the pub­lic safe­ty ben­e­fits" — sure to be a key indi­ca­tor of where PHM­SA stands on the issue right now.
Hill con­cedes that the timetable pre­scribed by the Pipeline Safe­ty Act has ​"had an effect" on the delay of the pend­ing rule on gas pipelines. He also declined to com­ment on any specifics of the stalled rule.
But if the ener­gy indus­try has its way — not an unlike­ly prospect, giv­en PHMSA's insti­tu­tion­al his­to­ry — it's hard to imag­ine a rule that sim­ply extends exist­ing safe­ty reg­u­la­tions to all gath­er­ing lines. The Amer­i­can Petro­le­um Insti­tute, the Inde­pen­dent Petro­le­um Asso­ci­a­tion of Amer­i­ca and Gas Proces­sors Asso­ci­a­tion are all opposed to extend­ing those reg­u­la­tions before imple­ment­ing basic data col­lec­tion require­ments. Since those basic data col­lec­tion require­ments would like­ly need to come first, an expan­sion of exist­ing safe­ty reg­u­la­tions is prob­a­bly at least a cou­ple years away.
In the mean­time, PHM­SA is encour­ag­ing states to pass their own reg­u­la­tions. Texas and Ohio, for exam­ple, recent­ly passed new safe­ty require­ments on gath­er­ing lines. It remains unclear how many oth­er shale-rich states will fol­low suit.
Solar, for one, isn't too opti­mistic about the prospects of that hap­pen­ing in her state.
​"They've pret­ty much dug up all of rur­al Penn­syl­va­nia," she says. ​"In Penn­syl­va­nia, every­thing has been up to the indus­try to police them­selves — whether it's well­pads, whether it's pipelines, what­ev­er it is. … Our gov­er­nor has hand­ed over the keys of the state to the gas industry."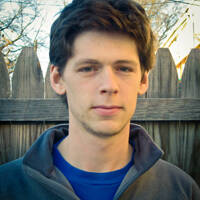 Cole Stan­gler
writes about labor and the envi­ron­ment. His report­ing has also appeared in The Nation, VICE, The New Repub­lic and Inter­na­tion­al Busi­ness Times. He lives in Paris, France. He can be reached at cole[at]inthesetimes.com. Fol­low him
@colestangler
.