Toyota Wages PR Battle With Workers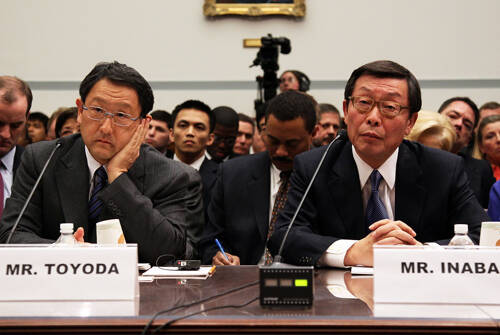 Yesterday, Toyota was on Capital Hill trying to both explain its actions and lobby Congress to go easy. The day was filled with high-level executives being grilled, creating camera-ready moments for the media.
We all know that the issue is ​"unintended acceleration." The company has recalled 8 million cars, suspended sales and is trying to limit future damage. To do so, it is using everything in its vast arsenal, including its workers.
Yesterday, as Toyota executives were testifying before congress, Toyota workers complete with crisp company uniforms and from 40 different U.S. manufacturing centers, lobbied their congressional representatives and gave interviews to the media.
The message was clear: Toyota was a good community citizen, provided good jobs and workers were worried about what might happen to both the company and their job.
There is nothing new in having a firm's workers lobby. On many levels, it is smart PR. Workers are the ​"every man or woman," they represent families and American values and more importantly, they are not the faceless international that is business today.
I do not want to question these workers' motives, as I am sure they were sincerely worried about their future. But it worries me that a firm such as Toyota would, when desperately pushed to the wall, resorts to using workers (the image of workers at least) to curry favor on the Hill.
It reminded of me how often firms like Toyota have historically cloaked themselves in workers' garb to seem real, knowable and good citizens when they needed that image. But as soon as it served their purpose, they turn their back on the very workers they are now looking at to save them.
Support this work
Reader donations, many as small as just $5, are what fund the work of writers like this—and keep our content free and accessible to everyone. If you support this work, will chip in to help fund it?

It only takes a minute to donate. Click here to make a tax-deductible donation.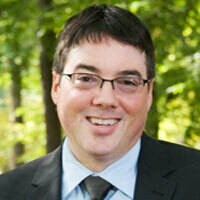 Richard Greenwald
is a labor historian and social critic. . His essays have appeared in
In These Times, The Progressive, The Wall Street Journal
among others. He is currently writing a book on the rise of freelancing and is co-editing a book on the future of work for The New Press, which features essays from the county's leading labor scholars and public intellectuals.
Help support this work
As a reader-supported, nonprofit publication, all of the journalism In These Times produces is made possible by readers like you. If you support this work, will you chip in $5 or more to help fund it?