Trump Dept. of Labor Rule Would Legalize Employers Stealing Workers' Tips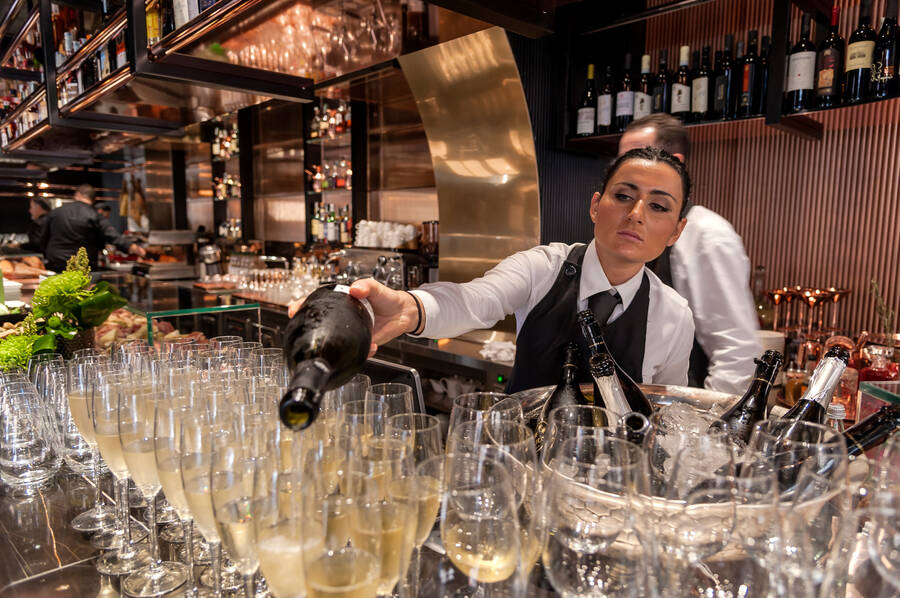 Last week, the Trump administration launched yet another front in its war on workers when the Department of Labor (DOL) proposed a new rule that would allow restaurants and other employers of tipped workers to begin legally pocketing their workers' tips.
The DOL's proposed rule would ostensibly allow restaurants to take the tips that servers and bartenders earn and share them with untipped employees, such as cooks and dishwashers. This may sound like as a reasonable change, since kitchen staff are essential to the dining experience. Indeed, we do need to reform how restaurant workers generally and tipped workers specifically are paid, including reducing pay disparities between ​"front of the house" workers and kitchen staff.
But this proposed rule is not really aimed at fixing these problems. How do we know? Because, critically, the rule does not actually require that employers distribute ​"pooled" tips to workers. Under the administration's proposed rule, as long as tipped workers earn the minimum wage, employers could legally pocket those tips for themselves.
Evidence shows that even now, when employers are prohibited from pocketing tips, many still do. Research on workers in three large U.S. cities — Chicago, Los Angeles, and New York—finds that 12 percent of tipped workers had their tips stolen by their employer or supervisor. Recent research also shows that workers in restaurants and bars are much more likely to suffer minimum wage violations — meaning being paid less than minimum wage — than workers in other industries. In the 10 most populous states, nearly one out of every seven restaurant workers reports being paid less than the minimum wage.
In some cases, this is the result of employers illegally confiscating tips. In others, it may be the result of employers asking staff to work off the clock, taking illegal deductions from paychecks or paying less than minimum wage to workers who may feel they cannot speak up — such as formerly incarcerated individuals, undocumented workers or foreign guest workers. These violations amount to more than $2.2 billion in stolen wages annually — and that's just in the 10 largest states.
With that much illegal wage theft occurring, it should be clear that when employers can legally pocket the tips earned by their employees, many will. And while the bulk of tipped employees work in restaurants, tipped workers outside the restaurant industry — such as nail salon workers, casino dealers, barbers and hair stylists — could also see their bosses begin taking a cut from their tips.
The Economic Policy Institute estimates that under the Trump administration's proposed rule, employers would pocket nearly $6 billion in tips earned by tipped workers each year. Trump's DOL even acknowledges that this could occur, stating ​"The proposed rule rescinds those portions of the 2011 regulations that restrict employer use of customer tips when the employer pays at least the full Federal minimum wage." In other words, so long as servers, bartenders and other tipped workers are being paid the measly federal minimum wage of $7.25 per hour, employers can do whatever they please with those workers' tips. The DOL claims that this is actually a benefit of the proposed rule because it ​"may result in a reduction in litigation" — that is, fewer tipped workers being able to sue employers who steal their pay.
The fact that Trump's DOL would so brazenly work to undermine protections for one of the lowest-paid, most poverty-stricken segments of the workforce says a lot about this administration's values. The federal DOL is many workers' primary source of protection when mistreated by an employer. In fact, 14 states effectively defer their wage and hour enforcement capacity to federal officials — meaning that outside of a private lawsuit, the federal DOL is these workers' only option for recourse.
An administration that genuinely cared about working people would crack down on employers stealing from workers, not propose to legalize it.
David Cooper is a Senior Economic Analyst at the Economic Policy Institute