Trump's Dreamer "Deal" Reads Like a White Nationalist Wish List
In exchange for protecting Dreamers, the Trump administration is seeking to restrict immigration and increase deportations on a vast scale.
On Thurs­day, the Trump admin­is­tra­tion unveiled its lat­est immi­gra­tion plan dur­ing a call with Repub­li­can staffers and Trump allies host­ed by White House senior advi­sor Stephen Miller. While many media out­lets described the plan as an ​"offer" to pro­tect 1.8 mil­lion Dream­ers, includ­ing cur­rent DACA recip­i­ents, the plan rep­re­sents a hard­line crack­down on immi­gra­tion that would tear apart fam­i­lies while for­ti­fy­ing the depor­ta­tion régime.
The string of policies presented by the Trump administration would lead to an upheaval of U.S. immigration policy, closing the door to hundreds of thousands of immigrants who enter the country every year.
The string of poli­cies pre­sent­ed by the Trump admin­is­tra­tion would lead to an upheaval of U.S. immi­gra­tion pol­i­cy, clos­ing the door to hun­dreds of thou­sands of immi­grants who enter the coun­try every year. The Amer­i­can Civ­il Lib­er­ties Union tweet­ed in response that the plan ​"would slash legal immi­gra­tion to lev­els not seen since the racial quo­tas of the 1920s."
Even before Trump took office, U.S. immi­gra­tion poli­cies were wide­ly crit­i­cized as inhu­mane, with for­mer Pres­i­dent Barack Oba­ma over­see­ing a record num­ber of depor­ta­tions, as well as the mass incar­cer­a­tion of immi­grant fam­i­lies — includ­ing chil­dren. The plan put for­ward on Thurs­day would mark a dra­mat­ic turn in fur­ther restrict­ing and crim­i­nal­iz­ing immi­gra­tion in the Unit­ed States.
Along with Trump's pro­pos­al to pro­vide a path­way to cit­i­zen­ship for undoc­u­ment­ed youth who were raised in the Unit­ed States, the plan includes a $25 bil­lion ​"trust fund" that would be ded­i­cat­ed to build­ing a mas­sive bor­der defense sys­tem, includ­ing a wall along the south­ern bor­der with Mex­i­co, as well as the elim­i­na­tion of the immi­gra­tion visa lot­tery, an extreme cut back on U.S. migra­tion by extend­ed fam­i­lies and a vast increase in U.S. Cus­toms and Bor­der Pro­tec­tion agents, attor­neys, judges and prosecutors.
These poli­cies would achieve the long-stand­ing goals of hard­line anti-immi­gra­tion advo­cates by mas­sive­ly cut­ting back on the num­ber of immi­grants who come into the Unit­ed States while pro­vid­ing new tools and expan­sive fund­ing for pro­grams designed to remove immi­grants who cur­rent­ly reside in the country.
The planned lim­its on fam­i­ly migra­tion would halt the entry of indi­vid­u­als includ­ing adult chil­dren, par­ents and sib­lings of U.S. cit­i­zens. As a result, the num­ber of green cards issued every year — rough­ly one mil­lion — could be cut by up to half. This would result in a rad­i­cal restruc­tur­ing of U.S. immi­gra­tion pol­i­cy, with dev­as­tat­ing results for those hop­ing to reunite with their fam­i­ly mem­bers in the Unit­ed States.
By end­ing the diver­si­ty visa lot­tery, the Trump admin­is­tra­tion would effec­tive­ly stem immi­gra­tion to the Unit­ed States by res­i­dents of coun­tries in Africa — in Trump's words, ​"shit­hole coun­tries" — which cur­rent­ly account for around 44 per­cent of the visas offered every year through the pro­gram. The change would also cur­tail immi­gra­tion for res­i­dents of coun­tries in Asia and East­ern Europe, as well as island nations such as Haiti, who have pre­vi­ous­ly ben­e­fit­ted from the lottery.
And along with ear­mark­ing $25 bil­lion in fund­ing for the bor­der wall and oth­er infra­struc­ture — a project even the cur­rent head of the Cus­toms and Bor­der Pro­tec­tion doesn't think is ​"fea­si­ble" or ​"the smartest way to use tax­pay­er mon­ey on infra­struc­ture" — Trump is also seek­ing to ​"vast­ly expand the def­i­n­i­tions of crim­i­nal offens­es that could sub­ject an indi­vid­ual to depor­ta­tion," accord­ing to CNN.
Addi­tion­al­ly, the White House wants to speed up depor­ta­tion pro­ceed­ings to remove immi­grants from the coun­try more quick­ly and allow courts to detain indi­vid­u­als indef­i­nite­ly as they wait to be deport­ed, poten­tial­ly for years.
Such changes are being pro­posed at a time when unau­tho­rized bor­der cross­ings are at their low­est lev­els in near­ly half a cen­tu­ry while the num­ber of depor­ta­tion arrests has soared.
Tak­en togeth­er, the Trump administration's pack­age of poli­cies reads like a far-right wish list of white-nation­al­ist poli­cies aimed at shut­ting the U.S. bor­der down to for­eign immi­grants and remov­ing undoc­u­ment­ed peo­ple from the Unit­ed States on a vast scale.
And it should come as no sur­prise that the pro­pos­als were report­ed­ly writ­ten in part by Stephen Miller, a hard-line anti-immi­gra­tion advo­cate who for years has worked to make the country's immi­gra­tion sys­tem more night­mar­ish for the indi­vid­u­als who are forced to nav­i­gate it.
Miller's pedi­gree includes look­ing to Ayn Rand and far-right author David Horowitz for polit­i­cal guid­ance, defend­ing white lacrosse play­ers at Duke Uni­ver­si­ty who had been accused of rap­ing a black woman in 2006, work­ing in the offices of right-wing zealots Michelle Bach­man and Jeff Ses­sions, and embrac­ing the same type of nativist, anti-immi­gra­tion poli­cies that have been pushed by the likes of ​"Amer­i­can car­nage" auteur Steve Bannon.
The world­view shared by Ban­non and Miller holds that the flow of immi­grants into the Unit­ed States pos­es an exis­ten­tial threat to the con­tin­ued suc­cess of the Amer­i­can project, and that only by bar­ri­cad­ing the coun­try to keep out non­white immi­grant groups can the coun­try tru­ly pros­per. This deeply racist ide­ol­o­gy is in line with the views of white nation­al­ist Richard Spencer, who claims to have been a ​"men­tor" to Miller while the two attend­ed Duke University.
Now, this ide­ol­o­gy is dri­ving U.S. immi­gra­tion pol­i­cy, and the pro­pos­als put for­ward by the Trump admin­is­tra­tion would go a long way toward achiev­ing its aims.
While media head­lines claim that Trump is back­ing a path­way to cit­i­zen­ship for Dream­ers, the pres­i­dent has also said that his pro­pos­al is a take-it-or-leave-it offer, estab­lish­ing that the rad­i­cal anti-immi­grant poli­cies it includes would have to be enact­ed in order for DACA recip­i­ents to be pro­tect­ed. And it was Trump who rescind­ed DACA in the first place back in Sep­tem­ber 2017, set­ting up the cur­rent rush to pass leg­is­la­tion that would pre­vent the depor­ta­tion of some 700,000 indi­vid­u­als cur­rent­ly cov­ered under the program.
Trump rode into office by attack­ing immi­grants and Mex­i­cans, blam­ing them for the country's ills and claim­ing that he alone could fix America's prob­lems — in part by shut­ting down our bor­ders and car­ry­ing out mass depor­ta­tions. The cur­rent pro­pos­als put for­ward by the admin­is­tra­tion show that Trump is stay­ing true to his campaign's racist and bru­tal promises.
Top Democ­rats, for their part, have so far voiced oppo­si­tion to the pro­pos­als and have claimed the mea­sures are a non­starter for any immi­gra­tion nego­ti­a­tions. How­ev­er, Sen­ate Democ­rats have also report­ed­ly dropped the demand for DACA pro­tec­tions from bud­get nego­ti­a­tions with Repub­li­cans, after back­ing down and agree­ing to a short-term fund­ing deal to end a gov­ern­ment shut­down, which also fea­tured no immi­grant protections.
As the Trump admin­is­tra­tion con­tin­ues to push an unabashed anti-immi­grant agen­da, voic­ing oppo­si­tion will be no sub­sti­tute for tak­ing action to pre­vent these xeno­pho­bic poli­cies from becom­ing the law of the land.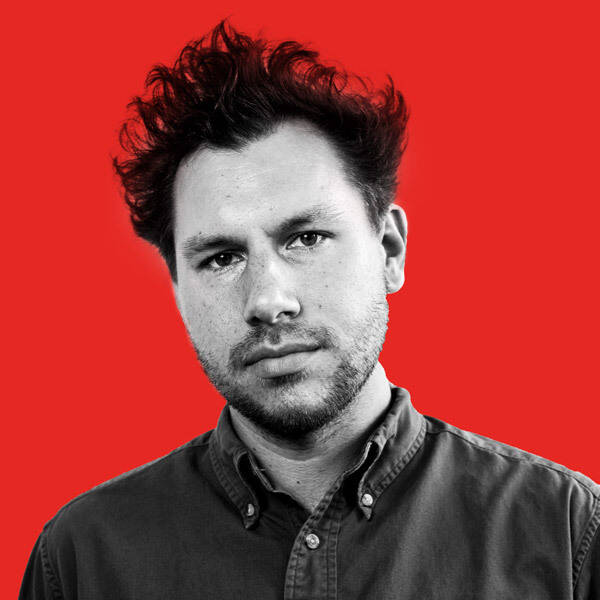 Miles Kampf-Lassin, a grad­u­ate of New York Uni­ver­si­ty's Gal­latin School in Delib­er­a­tive Democ­ra­cy and Glob­al­iza­tion, is a Web Edi­tor at In These Times. Fol­low him on Twit­ter @MilesKLassin