Trump's Budget Will Be a Disaster for the Climate—And Not Just in the Ways You Think
From increased military spending to tax cuts for the wealthy, everything about the new administration's economic agenda seems tailor-made to help the planet burn.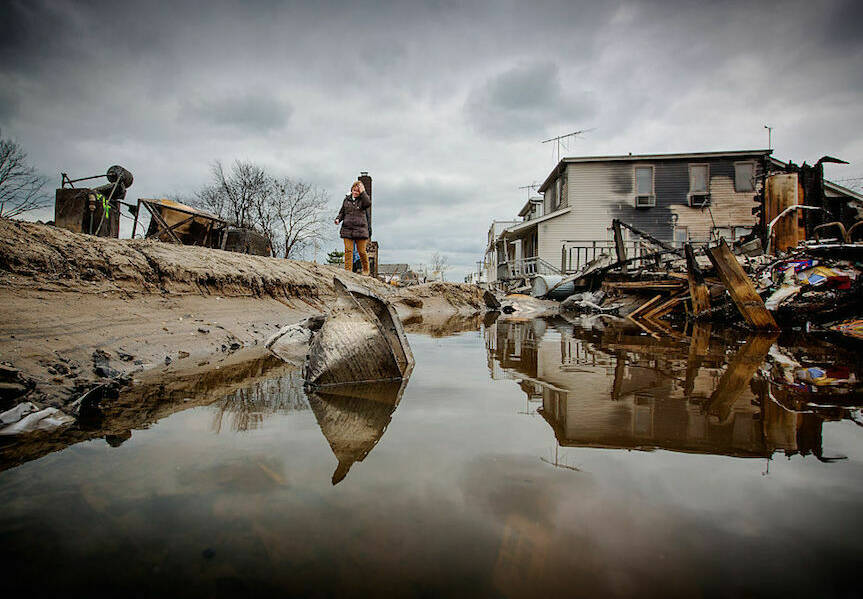 Like episodes of The Apprentice, Trump's federal budget will be unveiled bit by bit, with an initial outline (the ​"skinny budget", as pundits have called it) scheduled to premiere on March 16. A preliminary spending guideline, sent out to federal agencies from the White House last week, is sparse on details. Projected allotments for specific agencies as well as a full picture of the government's spending priorities have remained under wraps.
If Trump's hawkish advisers ramp up U.S. military action, the result could devastate not just world's political climate, but its physical one, as well.
But predictably, what we've seen seems to reflect the top priorities of the White House: Bolstered national defense paid for by slashing discretionary spending on other programs.
Even with what little information we have, the budget's implications for the climate are becoming clear. A White House budget document obtained by the Washington Post previews a massive 17-percent cut to the National Oceanic and Atmospheric Administration, responsible for studying the atmosphere and weather patterns. The Department of Energy (DOE) could become a shell of itself, with initial projections showing the elimination of six DOE programs and $4 billion in cuts, almost all from clean energy and energy efficiency programs. Under the command of Scott Pruitt, the Environmental Protection Agency's budget is slated to be slashed by a full quarter, with some of the most significant cuts coming from climate protection programs, as well as those that oversee environmental justice programming and regulatory compliance on indigenous land. Climate scientist Michael Mann has called the budget ​"an all-out assault on Earth."
Yet beyond these relatively direct attacks lie a number of more pernicious affronts against the climate: Among them, an additional $54 billion in funding for the military. Mind, the U.S. already spends more on its military — around $600 billion in 2016 — than China, Saudi Arabia, Russia, the U.K., India, France and Japan combined. In the process of burning through that cash, the Pentagon also runs up a massive carbon footprint, accounting for a full 80 percent of the federal government's energy demand.
Ironically, the Pentagon has also been vocal in sounding alarm bells on climate. A 2014 report announced that the DOD would begin treating climate change as an immediate threat to national security, dubbing it a ​"threat multiplier", capable of exacerbating existing conflicts, with massive implications for U.S. military bases and operations around the world.
"Our coastal installations are vulnerable to rising sea levels and increased flooding, while droughts, wildfires and more extreme temperatures could threaten many of our training activities," then-Defense Secretary Chuck Hagel wrote in a 2014 statement. ​"Our supply chains could be impacted, and we will need to ensure our critical equipment works under more extreme weather conditions."
Even so, the wars the Pentagon fights remain a major driver of U.S. and global emissions. In 2008, Nikki Reisch and Steve Kretzmann penned a report for Oil Change International outlining the carbon cost of the war in Iraq. They found that the first four years of U.S. intervention in that country released levels of carbon dioxide equivalent to putting 25 million cars on the road. The war's annual emissions rate was greater than that of 60 percent of countries. If Trump's hawkish advisers ramp up U.S. military action, the result could devastate not just world's political climate, but its physical one, as well.
Asked about this year's budget, Kretzmann, Oil Change International's executive director, says, ​"They seem to be interested only in increasing defense and oil, and in cutting everything else." Noting burgeoning growth in the renewables sector, he adds, ​"I just don't see a vision for making America competitive in this century."
Of course, it's not just a boost in military spending that could pose a threat to the planet. A document reported on by the Washington Post outlines a prospective $6 billion in cuts to Ben Carson's Department of Housing and Urban Development (HUD). New York City's Housing Authority (NYCHA) — the country's largest municipal public housing system — will have $35 million sloughed off its budget, with more perhaps to come as Carson rests his gifted hands on the reigns.
Cuts to the already struggling NYCHA could make it virtually impossible to improve storm resilience in the city's public housing. As Hurricane Sandy demonstrated, many of the city's developments are vulnerable, and the threat from storms is only going to get worse.
Part of what makes these cuts so troubling is that progressive housing policies are key to the fight against climate change: Building dense, affordable housing—ideally near public transit — is one of the best tools cities have for curbing municipal emissions. Sprawling cities require more transportation of people, commercial goods and building materials, and incentivize people to live farther from their jobs and commute by car. People living in cities also tend to emit less per capita than those living outside of them, generally residing in smaller units that use fewer resources than single-family suburban homes. In California, planning experts suggest that cites like Los Angeles will have to orient development toward density in order to meet state climate goals, which aim to reduce greenhouse gas emissions by 40 percent (compared to 1990 levels) by 2030.
While housing policies that aid the climate and the poor are now in jeopardy, homeowner tax subsidies, which primarily benefit the wealthy, are likely to remain untouched.
And that's not the only benefit Trump's fiscal policies could afford to the ultra-wealthy. According to an analysis of Trump's tax plan, 76 percent of tax cuts would benefit the country's top 1 percent. In the Paul Ryan tax plan, within 10 years, the 1% would get a full 99 percent of tax cuts.
There's a simple connection between America's already deep wealth gap and the climate: Wealthy people are terrible for the planet. A 2015 Oxfam study found that just 10 percent of people produce half of the planet's consumption-based emissions. As economists Thomas Piketty and Lucas Chancel have argued, the greatest disparity in emissions worldwide may not be between Global North and South, but between rich and poor.
Corporations — perhaps especially fossil fuel corporations — likely have little to fear from Trump's fiscal agenda. And they already had it nice: ExxonMobil has enjoyed $12.9 billion in federal tax subsidies since 2008. Of the 18 companies that paid no income taxes between 2008 and 2015, fourteen were energy companies. Electric and gas utilities carry an effective tax rate of just 3.1 percent.
And given his obsession with bringing back manufacturing jobs, he's likely to try to build employment through tax breaks for resource-intensive industries like steel and automobile production. This ignores the more promising opportunities for growth in already low-carbon service sector professions like healthcare and education.
Trump's much-ballyhooed $1 trillion infrastructure plan, to be pushed via forthcoming piece of legislation, is likely to be another giveaway to his favorite sector. An early draft of the plan relied almost entirely on private sector investment, spurred via $137 billion in tax credits. Among the administration's other strategies for raising additional funds for the plan will very likely be extraction. ​"We will use the revenues from energy production," Trump's America First Energy Plan declares, ​"to rebuild our roads, schools, bridges and public infrastructure."
Between an ever-more bloated military, generous tax cuts and a boost from Trump's infrastructure plan, the next four years of Trumpian economics could prove an unprecedented boon to the 1% and some of the world's most toxic companies — at the expense of just about everyone else. ​"Everything in the Trump budget, everything in their priorities — that they're cooperating with the oil industry to run the government — is taking us in the wrong direction," Kretzmann tells In These Times. ​"Now more than ever we need a separation of oil and state."
Limited time: $10 gift subscriptions
We've made it easier and more affordable to give the gift of In These Times than ever. Give a shining example of a free, independent press to all the progressive thinkers on your gift list. For a limited time, 12-issue gift subscriptions are just $10.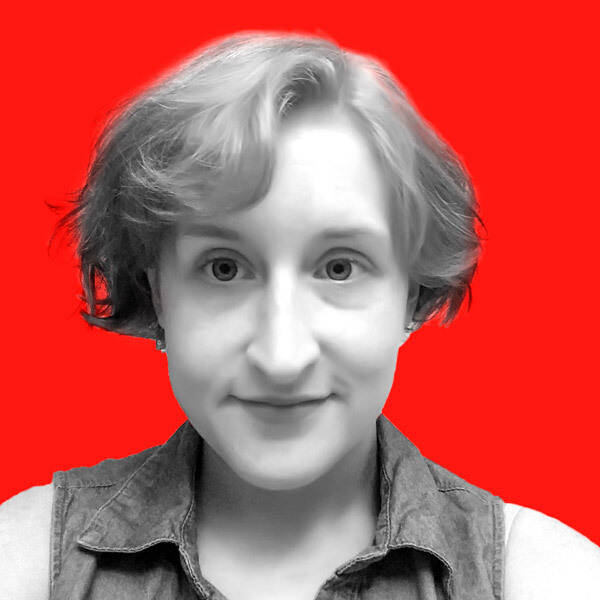 Kate Aronoff is a staff writer at The New Republic and author of Overheated: How Capitalism Broke the Planet — And How We Fight Back. She is co-author of A Planet To Win: Why We Need a Green New Deal and co-editor of We Own the Future: Democratic Socialism—American Style. Follow her on Twitter @katearonoff.
Special Offer: Gift subscriptions for just $10
For a limited time, you can give a gift subscription to In These Times magazine for just $10.