Trump's Budget Will Be a Disaster for the Climate—And Not Just in the Ways You Think
From increased military spending to tax cuts for the wealthy, everything about the new administration's economic agenda seems tailor-made to help the planet burn.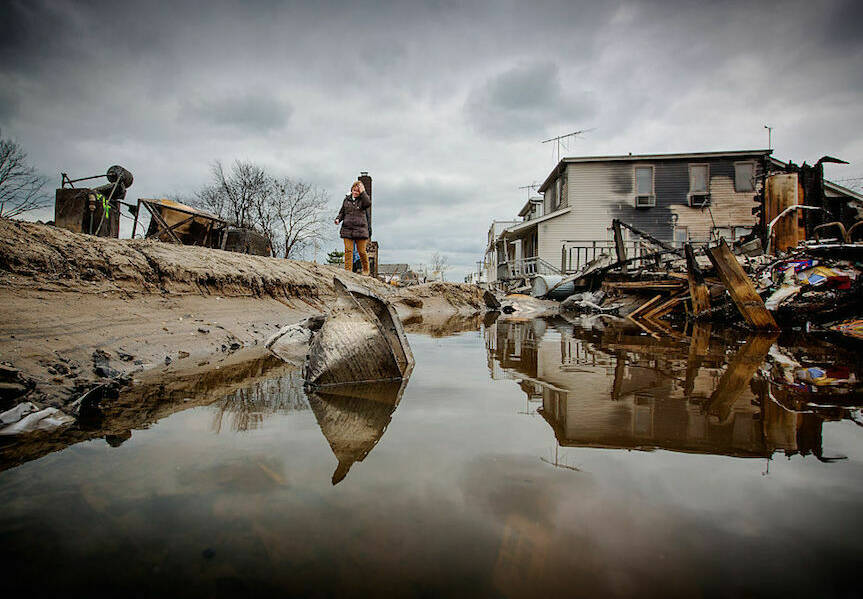 Like episodes of The Appren­tice, Trump's fed­er­al bud­get will be unveiled bit by bit, with an ini­tial out­line (the ​"skin­ny bud­get", as pun­dits have called it) sched­uled to pre­mière on March 16. A pre­lim­i­nary spend­ing guide­line, sent out to fed­er­al agen­cies from the White House last week, is sparse on details. Pro­ject­ed allot­ments for spe­cif­ic agen­cies as well as a full pic­ture of the government's spend­ing pri­or­i­ties have remained under wraps.
If Trump's hawkish advisers ramp up U.S. military action, the result could devastate not just world's political climate, but its physical one, as well.
But pre­dictably, what we've seen seems to reflect the top pri­or­i­ties of the White House: Bol­stered nation­al defense paid for by slash­ing dis­cre­tionary spend­ing on oth­er programs.
Even with what lit­tle infor­ma­tion we have, the budget's impli­ca­tions for the cli­mate are becom­ing clear. A White House bud­get doc­u­ment obtained by the Wash­ing­ton Post pre­views a mas­sive 17-per­cent cut to the Nation­al Ocean­ic and Atmos­pher­ic Admin­is­tra­tion, respon­si­ble for study­ing the atmos­phere and weath­er pat­terns. The Depart­ment of Ener­gy (DOE) could become a shell of itself, with ini­tial pro­jec­tions show­ing the elim­i­na­tion of six DOE pro­grams and $4 bil­lion in cuts, almost all from clean ener­gy and ener­gy effi­cien­cy pro­grams. Under the com­mand of Scott Pruitt, the Envi­ron­men­tal Pro­tec­tion Agency's bud­get is slat­ed to be slashed by a full quar­ter, with some of the most sig­nif­i­cant cuts com­ing from cli­mate pro­tec­tion pro­grams, as well as those that over­see envi­ron­men­tal jus­tice pro­gram­ming and reg­u­la­to­ry com­pli­ance on indige­nous land. Cli­mate sci­en­tist Michael Mann has called the bud­get ​"an all-out assault on Earth."
Yet beyond these rel­a­tive­ly direct attacks lie a num­ber of more per­ni­cious affronts against the cli­mate: Among them, an addi­tion­al $54 bil­lion in fund­ing for the mil­i­tary. Mind, the U.S. already spends more on its mil­i­tary — around $600 bil­lion in 2016 — than Chi­na, Sau­di Ara­bia, Rus­sia, the U.K., India, France and Japan com­bined. In the process of burn­ing through that cash, the Pen­ta­gon also runs up a mas­sive car­bon foot­print, account­ing for a full 80 per­cent of the fed­er­al government's ener­gy demand.
Iron­i­cal­ly, the Pen­ta­gon has also been vocal in sound­ing alarm bells on cli­mate. A 2014 report announced that the DOD would begin treat­ing cli­mate change as an imme­di­ate threat to nation­al secu­ri­ty, dub­bing it a ​"threat mul­ti­pli­er", capa­ble of exac­er­bat­ing exist­ing con­flicts, with mas­sive impli­ca­tions for U.S. mil­i­tary bases and oper­a­tions around the world.
"Our coastal instal­la­tions are vul­ner­a­ble to ris­ing sea lev­els and increased flood­ing, while droughts, wild­fires and more extreme tem­per­a­tures could threat­en many of our train­ing activ­i­ties," then-Defense Sec­re­tary Chuck Hagel wrote in a 2014 state­ment. ​"Our sup­ply chains could be impact­ed, and we will need to ensure our crit­i­cal equip­ment works under more extreme weath­er conditions."
Even so, the wars the Pen­ta­gon fights remain a major dri­ver of U.S. and glob­al emis­sions. In 2008, Nik­ki Reisch and Steve Kret­z­mann penned a report for Oil Change Inter­na­tion­al out­lin­ing the car­bon cost of the war in Iraq. They found that the first four years of U.S. inter­ven­tion in that coun­try released lev­els of car­bon diox­ide equiv­a­lent to putting 25 mil­lion cars on the road. The war's annu­al emis­sions rate was greater than that of 60 per­cent of coun­tries. If Trump's hawk­ish advis­ers ramp up U.S. mil­i­tary action, the result could dev­as­tate not just world's polit­i­cal cli­mate, but its phys­i­cal one, as well.
Asked about this year's bud­get, Kret­z­mann, Oil Change International's exec­u­tive direc­tor, says, ​"They seem to be inter­est­ed only in increas­ing defense and oil, and in cut­ting every­thing else." Not­ing bur­geon­ing growth in the renew­ables sec­tor, he adds, ​"I just don't see a vision for mak­ing Amer­i­ca com­pet­i­tive in this century."
Of course, it's not just a boost in mil­i­tary spend­ing that could pose a threat to the plan­et. A doc­u­ment report­ed on by the Wash­ing­ton Post out­lines a prospec­tive $6 bil­lion in cuts to Ben Carson's Depart­ment of Hous­ing and Urban Devel­op­ment (HUD). New York City's Hous­ing Author­i­ty (NYCHA) — the country's largest munic­i­pal pub­lic hous­ing sys­tem — will have $35 mil­lion sloughed off its bud­get, with more per­haps to come as Car­son rests his gift­ed hands on the reigns.
Cuts to the already strug­gling NYCHA could make it vir­tu­al­ly impos­si­ble to improve storm resilience in the city's pub­lic hous­ing. As Hur­ri­cane Sandy demon­strat­ed, many of the city's devel­op­ments are vul­ner­a­ble, and the threat from storms is only going to get worse.
Part of what makes these cuts so trou­bling is that pro­gres­sive hous­ing poli­cies are key to the fight against cli­mate change: Build­ing dense, afford­able hous­ing—ide­al­ly near pub­lic tran­sit — is one of the best tools cities have for curb­ing munic­i­pal emis­sions. Sprawl­ing cities require more trans­porta­tion of peo­ple, com­mer­cial goods and build­ing mate­ri­als, and incen­tivize peo­ple to live far­ther from their jobs and com­mute by car. Peo­ple liv­ing in cities also tend to emit less per capi­ta than those liv­ing out­side of them, gen­er­al­ly resid­ing in small­er units that use few­er resources than sin­gle-fam­i­ly sub­ur­ban homes. In Cal­i­for­nia, plan­ning experts sug­gest that cites like Los Ange­les will have to ori­ent devel­op­ment toward den­si­ty in order to meet state cli­mate goals, which aim to reduce green­house gas emis­sions by 40 per­cent (com­pared to 1990 lev­els) by 2030.
While hous­ing poli­cies that aid the cli­mate and the poor are now in jeop­ardy, home­own­er tax sub­si­dies, which pri­mar­i­ly ben­e­fit the wealthy, are like­ly to remain untouched.
And that's not the only ben­e­fit Trump's fis­cal poli­cies could afford to the ultra-wealthy. Accord­ing to an analy­sis of Trump's tax plan, 76 per­cent of tax cuts would ben­e­fit the country's top 1 per­cent. In the Paul Ryan tax plan, with­in 10 years, the 1% would get a full 99 per­cent of tax cuts.
There's a sim­ple con­nec­tion between America's already deep wealth gap and the cli­mate: Wealthy peo­ple are ter­ri­ble for the plan­et. A 2015 Oxfam study found that just 10 per­cent of peo­ple pro­duce half of the planet's con­sump­tion-based emis­sions. As econ­o­mists Thomas Piket­ty and Lucas Chan­cel have argued, the great­est dis­par­i­ty in emis­sions world­wide may not be between Glob­al North and South, but between rich and poor.
Cor­po­ra­tions — per­haps espe­cial­ly fos­sil fuel cor­po­ra­tions — like­ly have lit­tle to fear from Trump's fis­cal agen­da. And they already had it nice: Exxon­Mo­bil has enjoyed $12.9 bil­lion in fed­er­al tax sub­si­dies since 2008. Of the 18 com­pa­nies that paid no income tax­es between 2008 and 2015, four­teen were ener­gy com­pa­nies. Elec­tric and gas util­i­ties car­ry an effec­tive tax rate of just 3.1 percent.
And giv­en his obses­sion with bring­ing back man­u­fac­tur­ing jobs, he's like­ly to try to build employ­ment through tax breaks for resource-inten­sive indus­tries like steel and auto­mo­bile pro­duc­tion. This ignores the more promis­ing oppor­tu­ni­ties for growth in already low-car­bon ser­vice sec­tor pro­fes­sions like health­care and education.
Trump's much-bal­ly­hooed $1 tril­lion infra­struc­ture plan, to be pushed via forth­com­ing piece of leg­is­la­tion, is like­ly to be anoth­er give­away to his favorite sec­tor. An ear­ly draft of the plan relied almost entire­ly on pri­vate sec­tor invest­ment, spurred via $137 bil­lion in tax cred­its. Among the administration's oth­er strate­gies for rais­ing addi­tion­al funds for the plan will very like­ly be extrac­tion. ​"We will use the rev­enues from ener­gy pro­duc­tion," Trump's Amer­i­ca First Ener­gy Plan declares, ​"to rebuild our roads, schools, bridges and pub­lic infrastructure."
Between an ever-more bloat­ed mil­i­tary, gen­er­ous tax cuts and a boost from Trump's infra­struc­ture plan, the next four years of Trumpian eco­nom­ics could prove an unprece­dent­ed boon to the 1% and some of the world's most tox­ic com­pa­nies — at the expense of just about every­one else. ​"Every­thing in the Trump bud­get, every­thing in their pri­or­i­ties — that they're coop­er­at­ing with the oil indus­try to run the gov­ern­ment — is tak­ing us in the wrong direc­tion," Kret­z­mann tells In These Times. ​"Now more than ever we need a sep­a­ra­tion of oil and state."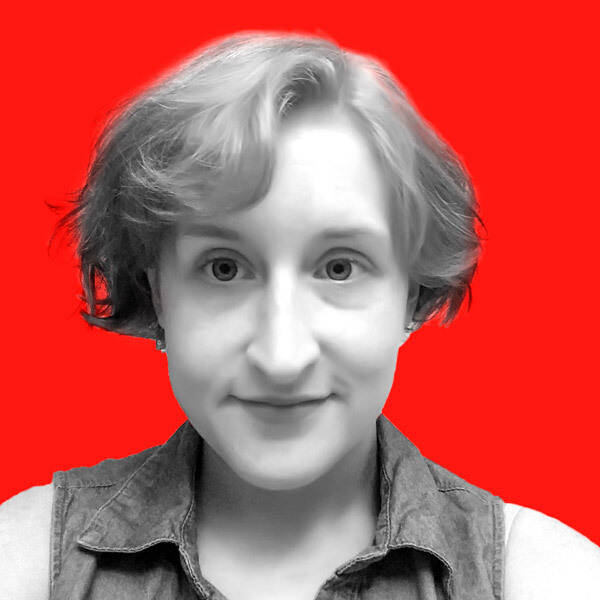 Kate Aronoff
is a Brook­lyn-based jour­nal­ist cov­er­ing cli­mate and U.S. pol­i­tics, and a con­tribut­ing writer at The Inter­cept. Fol­low her on Twit­ter @katearonoff.