Trump Must Go
We can't have an out-of-control president with a finger on the button.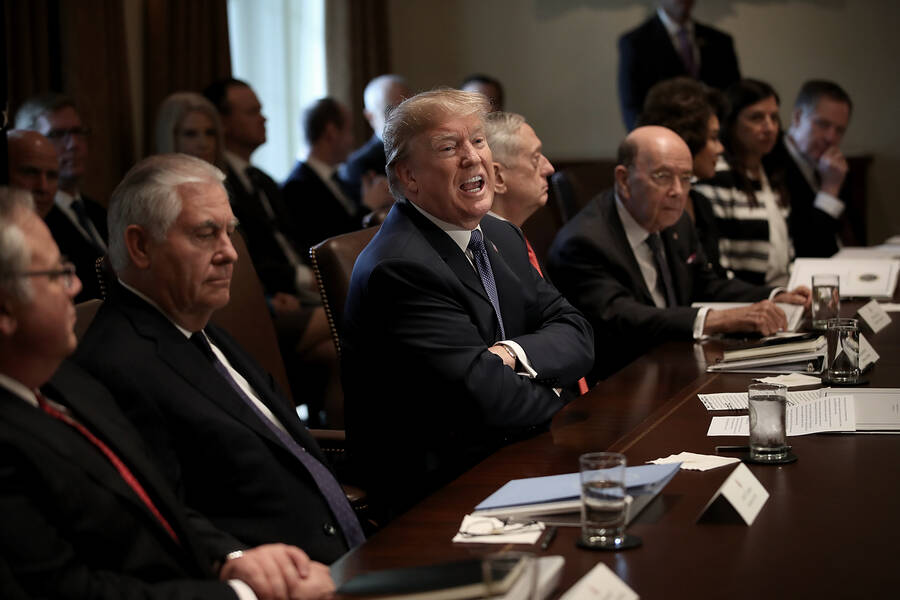 Promi­nent Repub­li­cans and Trump advis­ers are strug­gling to ​"con­tain a pres­i­dent who seems to be increas­ing­ly unfo­cused and con­sumed by dark moods," Van­i­ty Fair​'s Gabriel Sher­man wrote in Octo­ber. The head­line sums it: ​"Trump Seethes As Advis­ers Fear the Pres­i­dent Is ​'Unrav­el­ing.'"
Trump has proven himself ready to confront Iran and prone to mysterious North Korea-directed tweets, like, "Sorry, only one thing will work!"
Sher­man says Chief of Staff John Kel­ly ​"can't con­trol Trump's tweets" but ​"is doing his best to phys­i­cal­ly sequester the pres­i­dent." Kel­ly is also ​"mis­er­able in his job and is remain­ing out of a sense of duty to keep Trump from mak­ing some sort of dis­as­trous deci­sion" — like, say, launch­ing a nuclear warhead.
In July, Adm. Scott H. Swift, com­man­der of the U.S. Pacif­ic Fleet, was asked whether he would obey Trump if giv­en the order to nuke Chi­na. Swift replied, ​"The answer would be yes." That the pos­si­bil­i­ty of World War III is now a sub­ject of open dis­cus­sion is troubling.
Con­se­quent­ly, one might be under­stand­ably relieved that our increas­ing­ly deranged com­man­der in chief is sur­round­ed by ratio­nal men, adult super­vi­sors who, it is hoped, will stand between him and the nuclear trig­ger — men like Kel­ly, a retired four-star Marine Corps gen­er­al; Sec­re­tary of Defense James ​"Mad Dog" Mat­tis, anoth­er retired four-star Marine Corps gen­er­al; and Nation­al Secu­ri­ty Advi­sor H.R. McMas­ter, an active duty lieu­tenant gen­er­al in the Army.
But what does it say about our cur­rent state of affairs that these three com­mit­ted mil­i­tarists, who, for 16 years, have been busy wag­ing our for­ev­er war on ter­ror­ism, are con­sid­ered the best and bright­est in the Trump administration?
Trump isn't total­ly bad, some on the Left argued dur­ing the 2016 cam­paign. He wasn't a lib­er­al inter­ven­tion­ist like Hillary Clinton.
Indeed. He's proven him­self more a thought­less neo­con, ready to con­front Iran and prone to mys­te­ri­ous North Korea-direct­ed threats, like when he informed a gath­er­ing of mil­i­tary lead­ers on Octo­ber 5, ​"Maybe it's the calm before the storm." A cryp­tic com­ment that a week lat­er he fol­lowed with the tweet: ​"Sor­ry, only one thing will work!"
It's increas­ing­ly clear that Trump pos­es an exis­ten­tial threat to human life on the Pacif­ic Rim, and that the Left should make his removal from office a polit­i­cal pri­or­i­ty. Yes, a Pres­i­dent Pence would be worse than Trump in many respects. He will cer­tain­ly be more effec­tive at wield­ing gov­ern­ment pow­er to achieve his reac­tionary objec­tives. Pence, how­ev­er, is not like­ly to cause a nuclear holo­caust in a fit of piqué.
In short: Trump must go. Pro­gres­sive Amer­i­cans must have faith in their col­lec­tive pow­er to change the present sit­u­a­tion and to defeat Trump, Pence and the con­gres­sion­al Republicans.
We can­not wait for a cam­paign to cohere around a can­di­date in 2020; the dan­ger is clear and present. Nor should a healthy Left require a sin­gle politi­cian or cam­paign orga­ni­za­tion to mobi­lize the mil­lions of Amer­i­cans who reject the Trump agen­da. We can heed the words of Eugene V. Debs, who, said: ​"I would not lead you into the promised land if I could, because if I led you in, some­one else would lead you out. You must use your heads as well as your hands, and get your­self out of your present condition."
We can also draw inspi­ra­tion from South Korea's Can­dle­light Rev­o­lu­tion. Over a series of Sat­ur­days in the fall of 2016, South Kore­ans demon­strat­ed by the hun­dreds of thou­sands to demand the res­ig­na­tion of Pres­i­dent Park Geun­hye, daugh­ter of for­mer South Kore­an dic­ta­tor Park Chung-hee, for polit­i­cal extor­tion. On Dec. 9, 2016, the Nation­al Assem­bly vot­ed to impeach. She is cur­rent­ly await­ing tri­al in prison, charged with abuse of pow­er and accept­ing bribes. Imag­ine what life would be like were we to fol­low suit. Cell phones are not allowed in prison.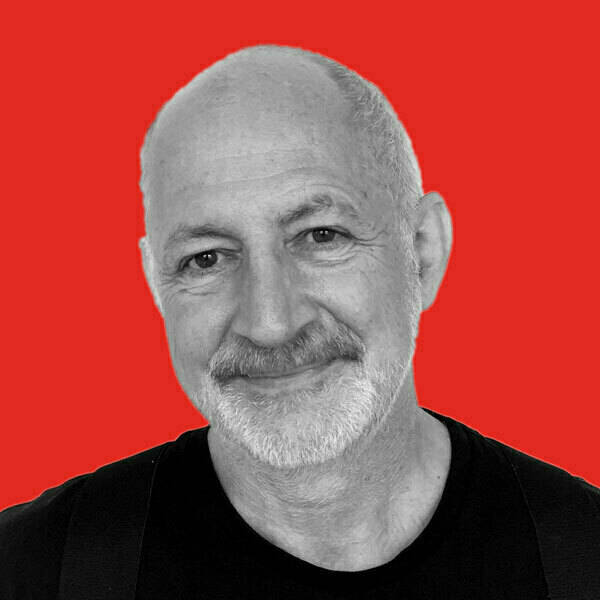 Joel Blei­fuss, a for­mer direc­tor of the Peace Stud­ies Pro­gram at the Uni­ver­si­ty of Mis­souri-Colum­bia, is the edi­tor & pub­lish­er of In These Times, where he has worked since Octo­ber 1986.