We Can Criticize U.S. Imperialism and Oppose Putin, Too
The rise of fascism is not to be taken lightly.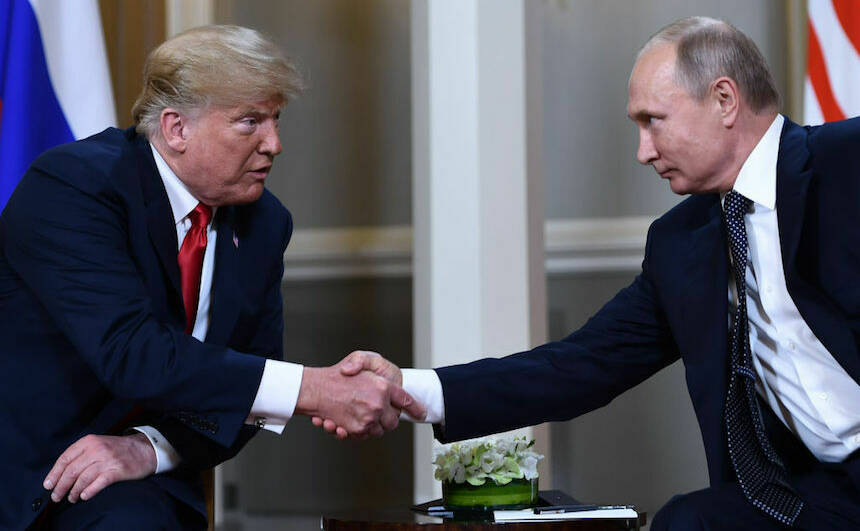 Some on the American Left feel the attention given to the Trump-Putin alliance and the ongoing Mueller investigation is problematic. The incredible phenomenon of a president who behaves like a Russian intelligence asset — his inability in Helsinki to criticize Russian interference in U.S. elections when asked — makes for riveting television. But critics argue the outrage expressed by many progressives toward Putin is overblown and hypocritical. The wall-to-wall media coverage, they say, distracts from underreported crises locally and globally, including racist police violence, nuclear proliferation, domestic voter suppression, the war in Syria and so on.
Putin is building an international alliance of autocrats, as evidenced by his partnerships with far-right nationalist parties in Europe.
Critics also suggest the focus on the Mueller investigation comes at the expense of a potential focus on American warmongering. They remind us that the United States also interferes in other countries' elections, and contend that people of color in the United States are so besieged with other concerns that Trump's Russian connections are of little interest or import. But as progressives, we should be able to walk and chew gum at the same time.
It is true the liberal media has obsessed about the Russia story at the expense of other compelling developments, such as the ravages of global warming. But that's not the fault of the Left, which has a broader focus. The fact is, folks on the Left have consistently condemned U.S. interference in many parts of the world, including Central America, Iran and Chile, to name just a few. Furthermore, U.S. social movements have acted in solidarity with oppressed people around the world and supported many in their quest for independence, including in South Africa, Zimbabwe, El Salvador and Nicaragua. Those on the Left who criticize Russian interference and Putin's authoritarian posturing — his xenophobia, racism, homophobia and sexism — are simply being consistent, resisting the bad ​"campist" habit of confusing principled anti-imperialism with reflexive support for Washington's antagonists.
Putin, a self-enriching reactionary, is building an international alliance of autocrats, as evidenced by his partnerships with far-right nationalist parties in Hungary, France and Italy — partnerships built around the promotion of ethno-nationalism, xenophobia, racism, Islamophobia and the rejection of democracy. In this endeavor, he has also forged ties between Russia and the American religious Right, which shares his White Christian nationalist and anti-gay ideology.
It is an open question whether Russian interference altered the outcome of the 2016 presidential election. But if the Russians get more adept at hacking state voting systems, it could be a real problem in the future. Unfortunately, discounting that interference reflects a tendency on parts of the Left to not take electoral politics seriously.
Such dismissal also risks alienating the very people whose interests the Left purports to champion — Black and Brown people, and immigrants. The cruel and gratuitous separation of refugee families seeking asylum, the rollback of Obamacare, withdrawal from the Paris climate accord, a colossal tax bill that shifted wealth upward, and the failure to raise the minimum wage (which Democrats would have raised) — all these things are happening because Trump got elected, and they are hurting the least among us the most.
A truly internationalist Left must persist in resisting reactionary global actors everywhere. As Bree Newsome, the young woman who took down the Confederate flag in Columbia, S.C., warned, the situation with Russia is not a side issue or a distraction: ​"The Trump-Putin alliance is part of the global white supremacist fascist movement. Let's not forget that."
Support this work
Reader donations, many as small as just $5, are what fund the work of writers like this—and keep our content free and accessible to everyone. If you support this work, will chip in to help fund it?

It only takes a minute to donate. Click here to make a tax-deductible donation.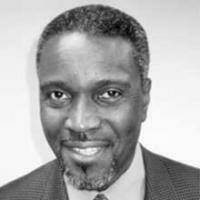 James Thindwa
is a member of
In These Times
' Board of Directors and a labor and community activist.
Help support this work
As a reader-supported, nonprofit publication, all of the journalism In These Times produces is made possible by readers like you. If you support this work, will you chip in $5 or more to help fund it?